1 SHOT 22 | DEFINING MOMENTS IN THE BUILT ENVIRONMENT
Where:
95 Buckhurst St, South Melbourne
When:
Launching November 10 until December 16, 2022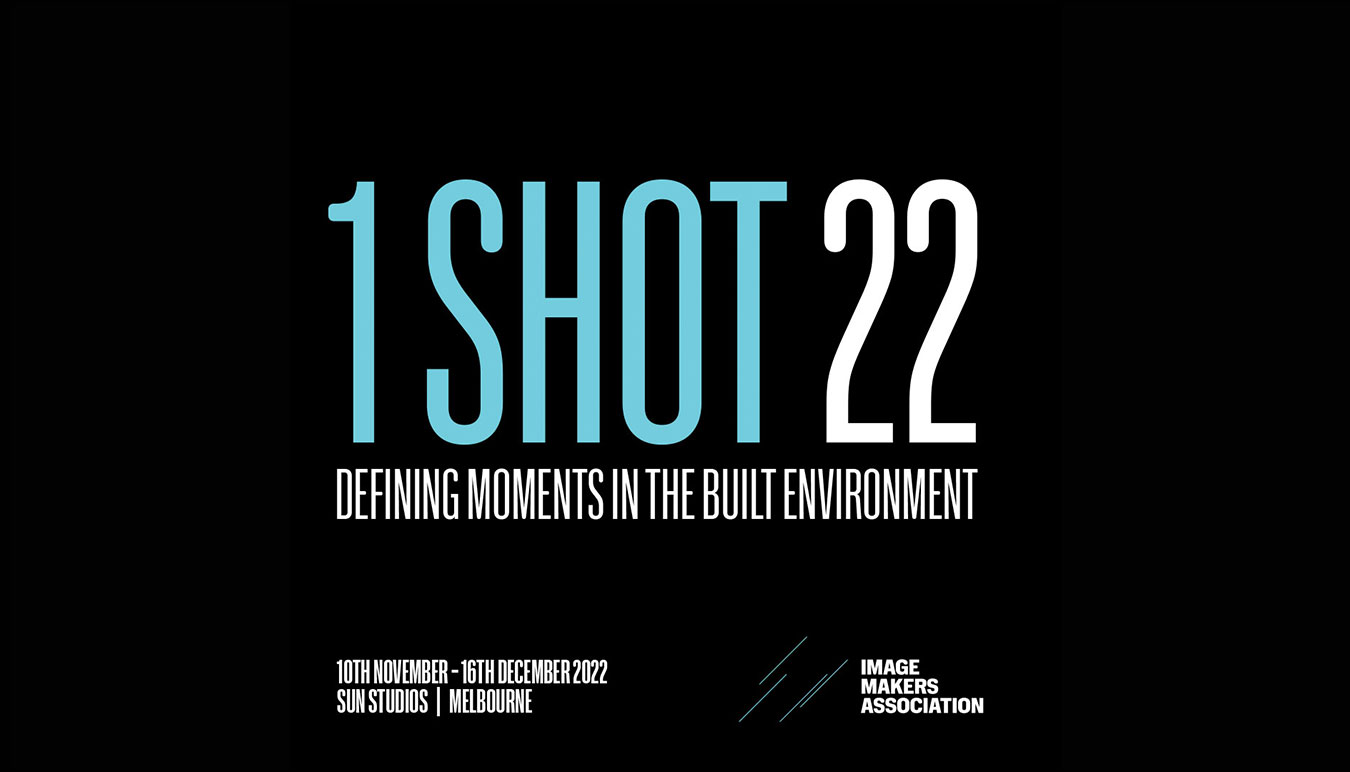 Image Makers Association Australia is a new body representing professional and emerging Australian architectural and interior photographers through education and industry connection. This launch exhibition, 1 Shot 22: Defining Moments in the Built Environment, collates signature works from its membership. Coming to SUNSTUDIOS Melbourne's Skylight Gallery,  November 10, 2022.
Please be COVID safe - stay home if you are sick or displaying symptoms. 
Anthony Basheer
Barton Taylor
Ben Guthrie
Brett Boardman
Brooke Holm
Cieran Murphy
Dianna Snape
Dion Robeson
Elizabeth Schiavello
Emma Cross
Glenn Hester
Graham Alderton
Guy Wilkinson
Hilary Bradford
Jack Lovel
Jade Cantwell
James Geer
Jeremy Weihrauch
John Gollings
Katherine Lu
Kristoffer Paulsen
Lucas Allen
Lynton Crabb
Marcus Piper
Martin Siegner
Martina Gemmola
Nick Carlino
Nicole England
Peter Bennetts
Peter Clarke
Rhiannon Slatter
Richard Glover
Ryan Linnegar
Shannon McGrath
Sharyn Cairns
Simon Wood
Thurston Empson
Tim Griffith
Toby Scott
Tom Blachford
Tom Ferguson
Tom Roe
Tom Ross
Trevor Mein