EXHIBITIONS and NEWS
2015 SUNSTUDIOS Emerging Photographer Award Winner Announced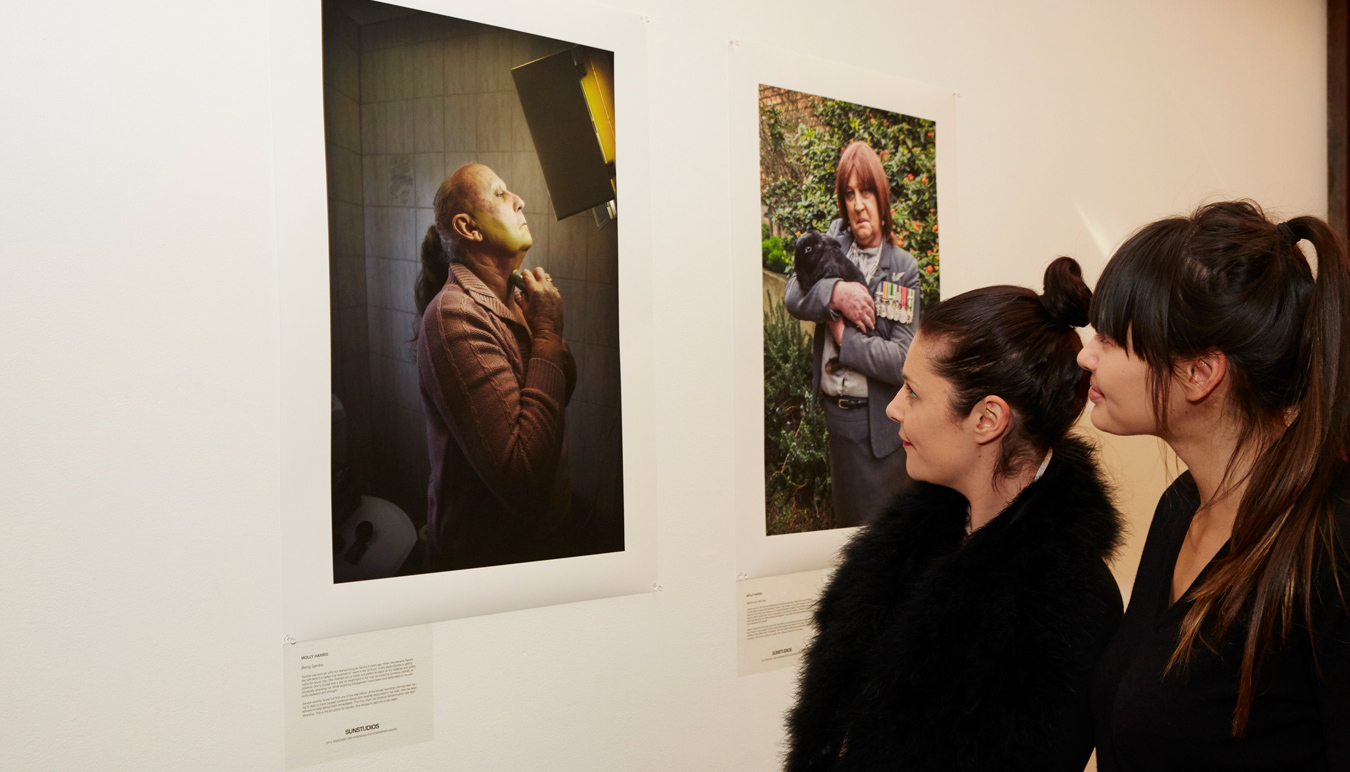 On the 25th September, SUNSTUDIOS Sydney was a-buzz as the finalists in this year's Assistant and Emerging Photographer Award were celebrated during the exhibition opening night.
A large crowd attended the opening of SUNSTUDIOS' renowned annual event, eager to take a look at the judges' favoured shots and to celebrate the emerging talent. This year's entries were judged by the industry's best; Jenni Carter from the Art Gallery of NSW, Cameron Gray, Director of the Pool Collective and David Maurice Smith, renowned photographer and member of Oculi.
Entrants interpreted this year's theme 'Side Effects' with varying representations, some literal, others more obscure. Images with an array of texture, colour and mood filled SUNSTUDIOS Sydney atrium.
While enjoying delicious food creations, courtesy of Dear Prudence catering, guests including the Award finalists, judges and photography appreciators chatted and mingled, awaiting presentation of the prizes.
This year the winning Assistant and Emerging Photographer was awarded to Niki Gudex with her series of self-portraits earning her $4,500 Canon dollars to spend on any Canon product at SUNSTUDIOS.
Klint Collier was named the runner-up receiving a broncolor Siros 400 S Expert Kit 2 WiFi/RFS2.1 valued at $4,400.
On the night, many attendees voted for their favourite images, which will determine the People's Choice Award, announced at the close of the exhibition.
The 2015 Assistant and Emerging Photographer Award is open until the 16th October 2015.