EXHIBITIONS and NEWS
Anna Pogossova on personal work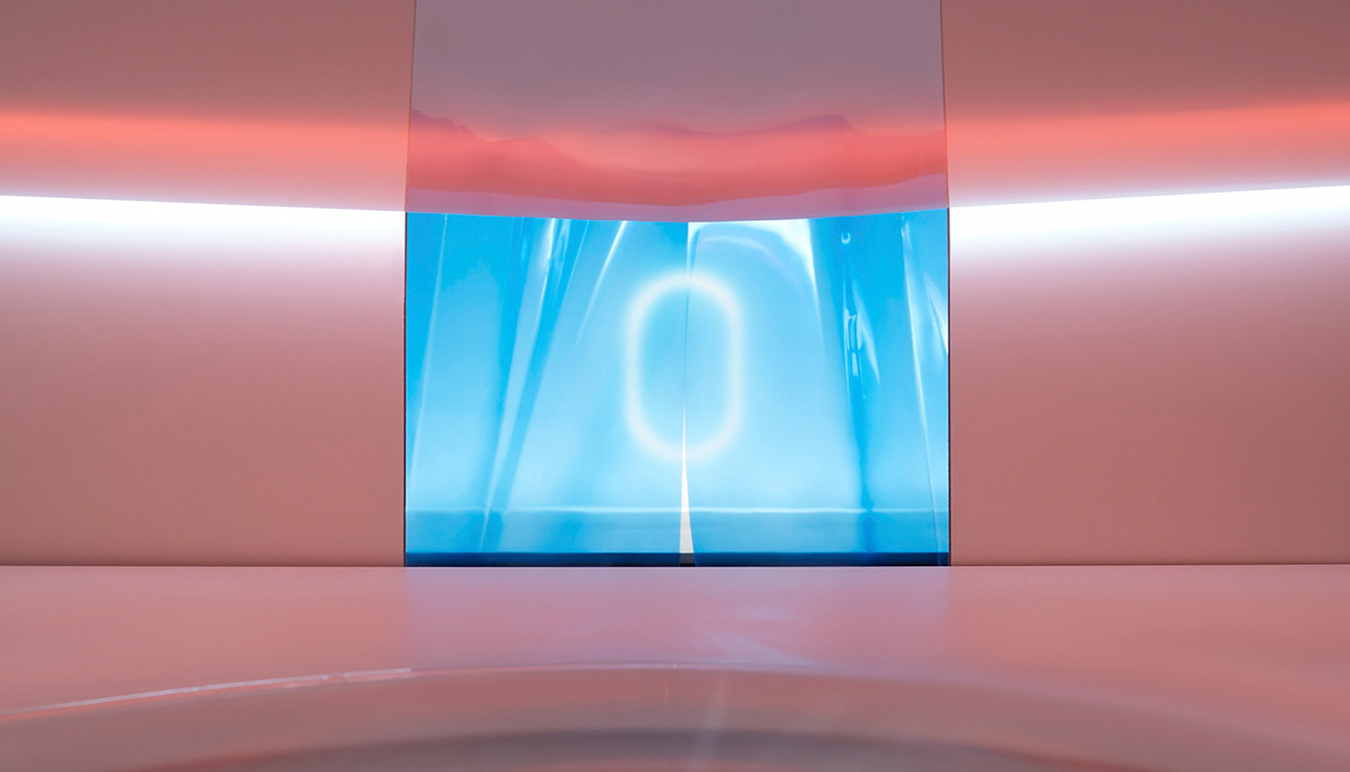 "I think communicating your identity as a photographer can be really difficult without a personal practice, and it can get diluted over time as trends shift, and as certain aesthetics become more popular with clients. At the core of it all you need to be able to identify (and articulate) something that is uniquely yours, and be able to come back to it time and time again to regain your creative equilibrium when you feel the pull in many directions."
Leading up to the This Time It's Personal 2018 Opening Night on 28 November, still life photographer and artist Anna Pogossova shares insights into the driving forces behind her work. This Time It's Personal showcases Australia's best photographers with proceeds from print sales going to Chris O'Brien Lifehouse.
Tell me about your image submitted to This Time It's Personal? 
Infirmary for Cars (Room #2, Female Emblem) is part of a new body of work, which I have just recently completed and exhibited, called V (Valentine), and contributes to an ongoing exploration of semiotics and logic of fiction. In this instance, I was looking at the logic of world building in science fiction film, and trying to define some of its key orienting components - the overlapping of the fantastic and the technological seemed to be one of the common models - and reconfiguring them into new possible conclusions. 
I'm really interested in the experience of familiarity in depictions of the unreal, and the inherited vocabulary of signs and symbols, which allows us as viewers to interpret something without necessarily having conscious understanding of it or any real-world experience. This higher structure, which guides meaning-making, is intrinsically connected to objects, which is why I love working with still life so much. 
Every object transcends its physical form into language, and has a story to tell; a type of mythology. It's not simply a thing, but an invisible network of histories, metaphors, and references which are culturally handed down. The experienced narrative in my work is in the essence of these objects and symbols and their inherited associations.
What was involved in bringing together this image from conception to bringing it to print in this show?
This particular image has had a few incarnations since 2015, when I first began working on the series. I had something very specific in mind which I was trying to convey, that I had originally imagined as a motion piece. I think I approached it that way too, just on a smaller scale; I would construct different sets for various scenes in this narrative, which all sat together and mapped out its inner world. The other really important aspect to this was the post production - and throughout this process I'm always thinking about the logic of fiction in relation to world building in pop-culture science fiction or fantasy film, and I'm guided by similar techniques - which involved a lot of compositing and digital painting.  
Do you believe it is important for working professional photographers to have a personal photography practice? If so, why?
For me... yes absolutely! I think communicating your identity as a photographer can be really difficult without a personal practice, and it can get diluted over time as trends shift, and as certain aesthetics become more popular with clients. At the core of it all you need to be able to identify (and articulate) something that is uniquely yours, and be able to come back to it time and time again to regain your creative equilibrium when you feel the pull in many directions. 
At the same time, I think there is pressure to make personal photographic work simply because you are a photographer, but I believe anything you love doing that is intuitive and brings you real joy can be your personal practice; it can be gardening, it can be making objects, painting, writing, film, it can be a community which you're involved in etc. Anything which truly interests you will inform your photographic work in very meaningful and special ways. 
You've been involved in the annual exhibition for a few years now. What do you get out of participating?
It's been very rewarding connecting with other photographers, creatives and collaborators, to build our community, which Sun Studios has had a big part in bringing together. A lot of us are working separately and often don't get a chance to engage on this level. I think its really supportive and unifying, and always a great cause too!
This Time It's Personal opens at SUNSTUDIOS Sydney 29 November.
RSVP to the opening night here.