Behind the scenes with SEPA Video 'Faces' Finalists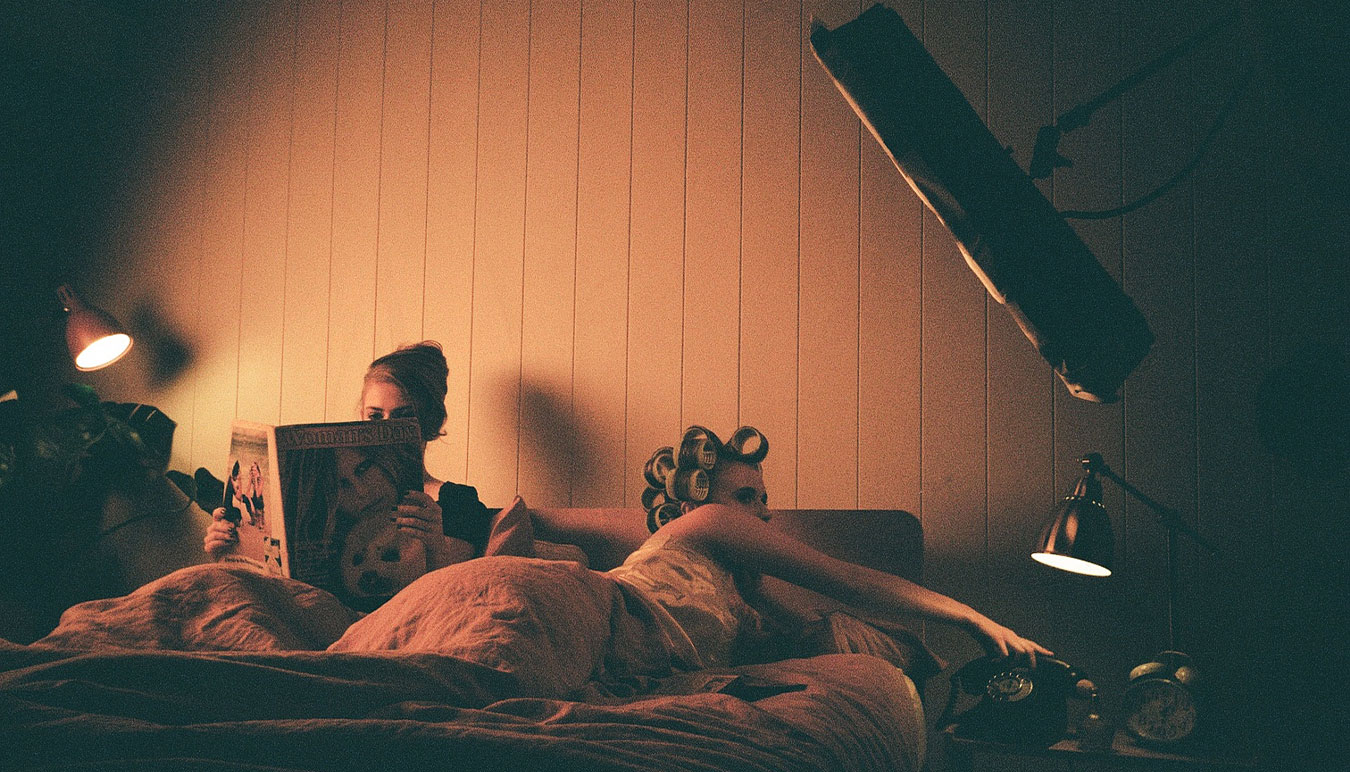 From one-person crews to full productions, the works selected in our first ever SUNSTUDIOS Emerging Photographer Award for video couldn't be more different, but each resonated with our judges. We caught up with three SEPA finalists in the "Video - Faces" category for insight into how their work was made.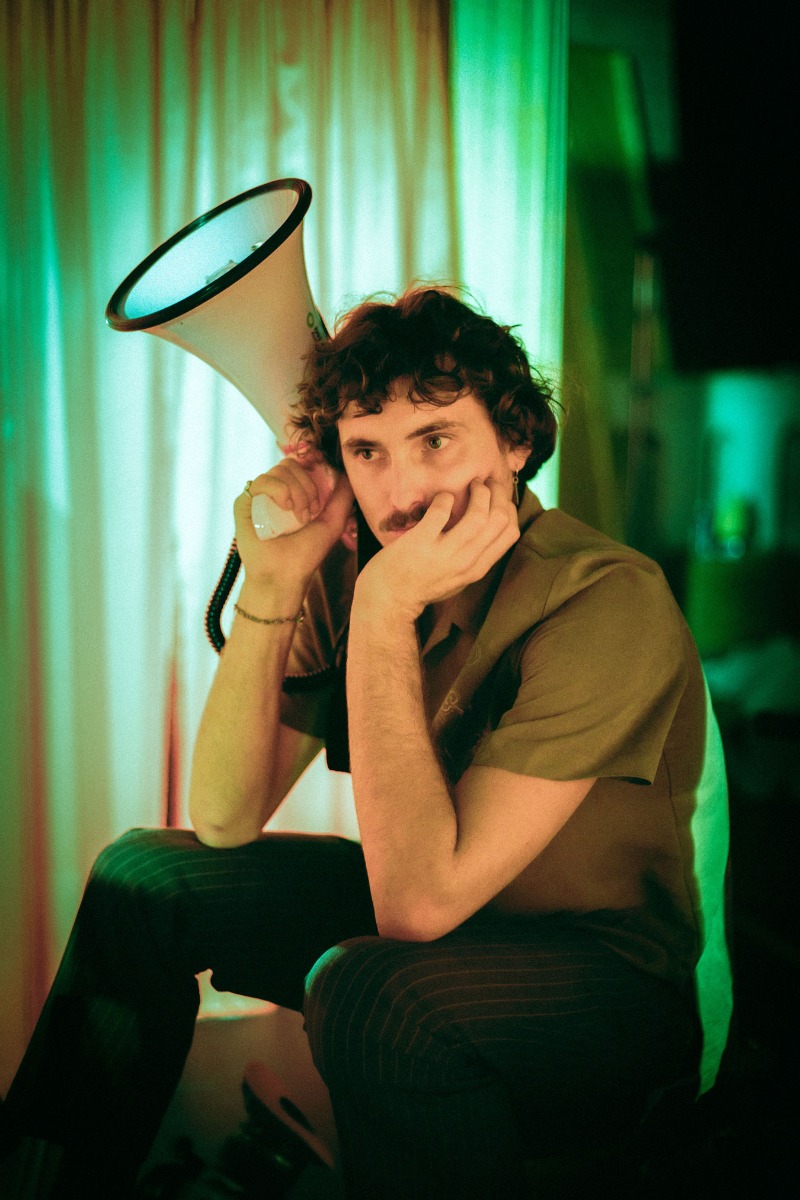 What is your background in film making?
I washed up on the shores of the Maiwar River in a reed basket and was found by the Pharaoh's Daughter, who just so happened to run the GoMA Cinematheque. So I was raised on a steady diet of World Cinema and learned to read from subtitles.
How did this project come about?
I just really wanted to blow up a bridge (and yes, that's real dynamite).
Felicity [FELIVAND] called me with a new single and we distilled Trajectory to a theme of emotional transactions, and how that might look. In turn these became visions of lying, back-stabbing, and one-upping. Real light hearted stuff, you know?
So, and although betrayal is laced all throughout the song, we took that and dressed it up as dames and detectives and the style just disguised all these vignettes in a sugar coating. It's certainly not hidden that someone is electrocuted in their bathtub with a hair dryer - but it's the cucumbers that makes this alright. Everyone laughs at the cucumbers.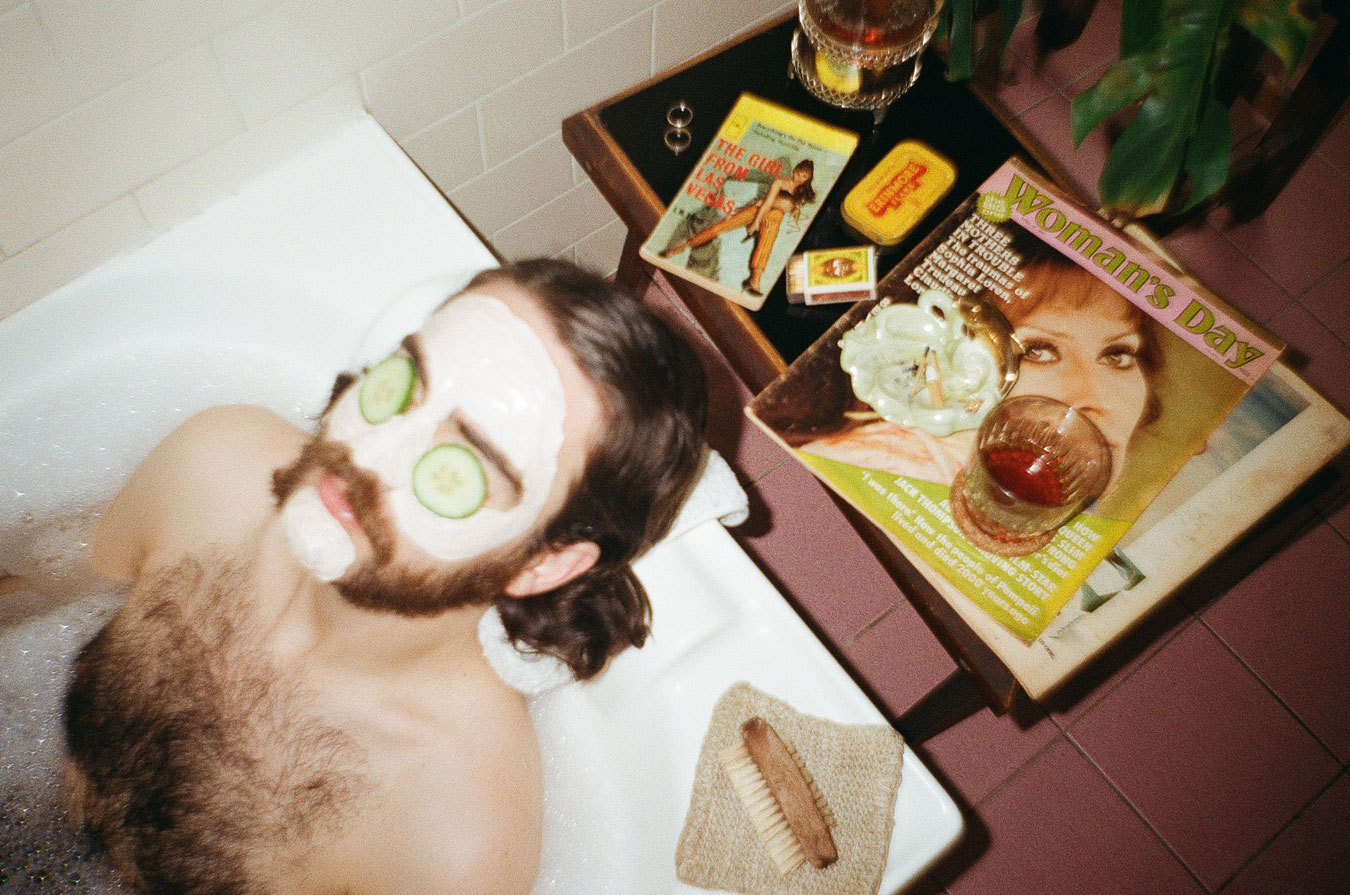 What were the key challenges and aims?
To make the whole film in 400ft, which is about 10 or so minutes. Alas, we failed - we ran dry and we learned on the spot our backup 100ft cartridge wouldn't load into the magazine (crucial: see spool take-up and cores). Luckily, a friend had offered me a spare roll of 200T - a damn rarity in South East Queensland - so we ended up shooting 550ft I think.
So that, and to stretch the planned 500ft into 36 scenes in two days one night. This meant scrupulous scheduling down to the second each scene could afford to run, if we could do one or two takes etc. I planned shots on something I came to call recyclability; that is, could it be reused in montage like reprise in song. This montage reprise was the heart to Trajectory and its entire style.
Besides that, Trajectory was a vessel in a sea of favours. It was moving to see how much energy it was drawing. Fees were waived left right and centre and the locale of Tamrookum (rural scenes) got right behind it. I guess everyone could feel that this was going to be good and it certainly lit a fire under me to deliver that.
We shot 16mm on an Aaton XTR. Ninety-five percent of the budget went to acquiring the gear and costumes. The other five was postage.
We hadn't shot it before and we all just really wanted to. It's the original medium, only a hundred-and-quarter years-old, and God knows it's far more mystical and arcane to know what you're looking at is light slammed onto photosensitive silver crystaled emulsive gel.
The thing commands respect. It's finite - and this is oddly affecting to those born '90s onwards. Best part? No noses sticking over your shoulder dribbling at the split monitor and commenting on some superfluous spot of dust. It's you, and a select few, and the scene. Did we get it? (All eyes to you) Yup. Moving on.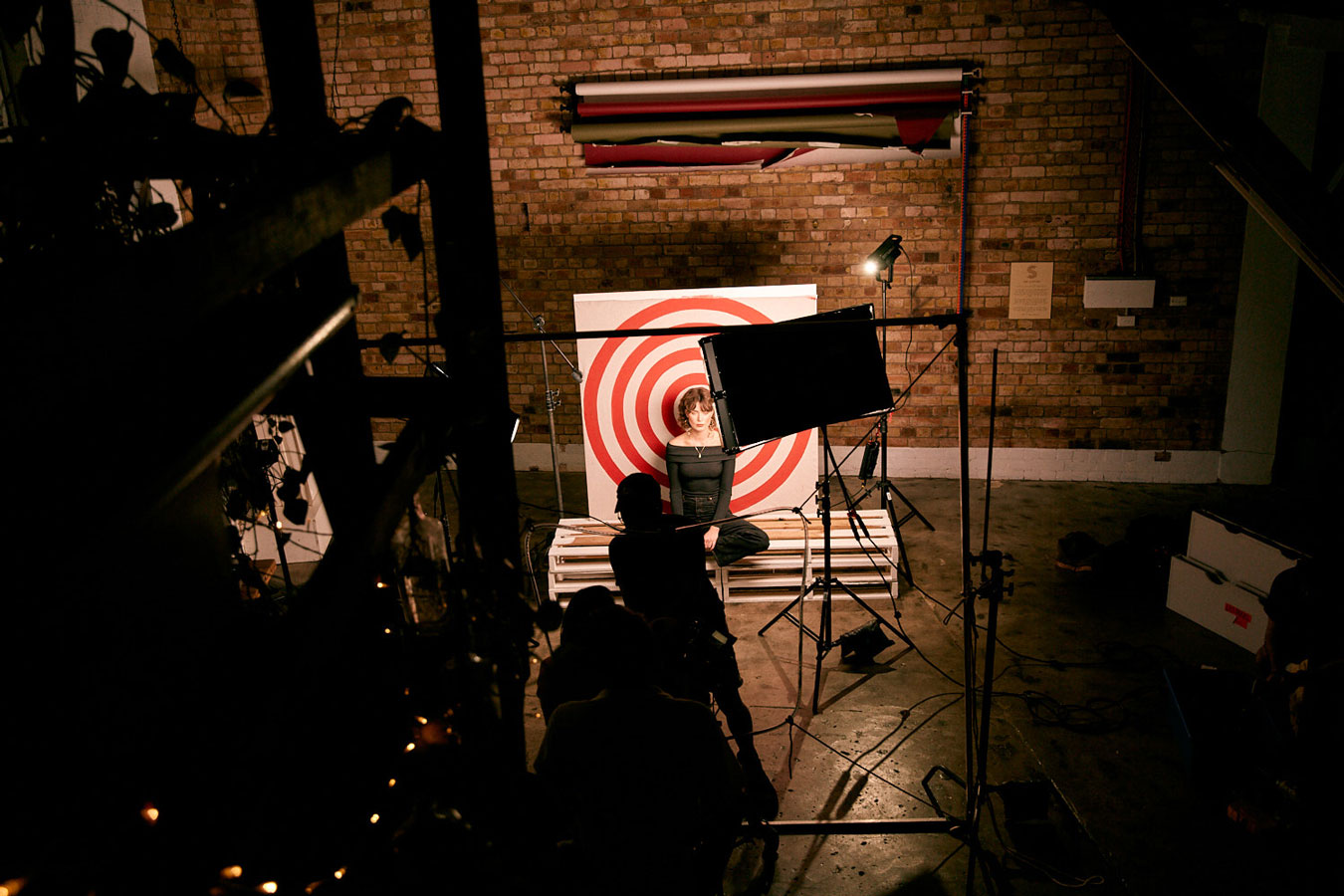 I must commend our lighting SFX, Connor Nerfield, who custom made our LED ring-light for the target scene. Yes, of course it's from Inferno, but what's important is the kid whipped this thing up out of a garage and it looks great.
To all the scholars who mutter Trajectory and Kristofski in the same breath: we know. The man basically trademarked that style of editing. Even though Dimitri Basil did it first and Pelechian did it in 1970 - no one seems to care. And who should! But being honest Sam does it better than anyone anyway and I'd love to chat to him about over a dozen or so pints. He makes fun music videos.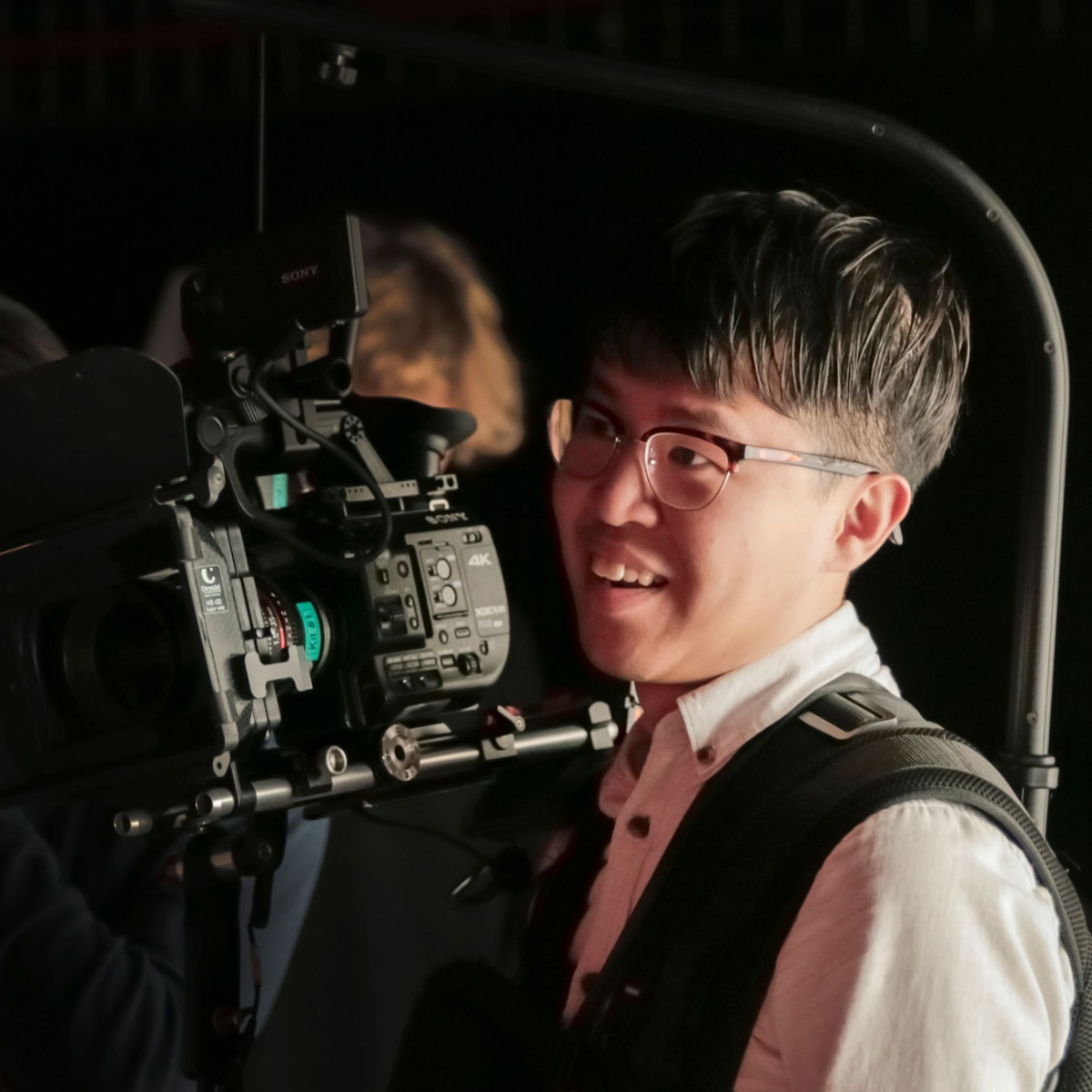 What is your background in film making?

I started out doing photography back in 2013, mostly street photography while occasionally dipping my toes in documentary photography. After doing that for several years and finding it creatively lonely I was inspired to get into cinematography after watching La La Land.
How did this project come about?

The director Milly Keller was a fellow student doing the Bachelor of Arts Screen: Production at AFTRS with me and she was an ex-Jehovah's Witness. She knew the systemic problems from within and wanted to tell a story about it and searched for fellow ex-members willing to open up about their experience.

What were the key challenges and aims?

The key challenge for this project was that we wanted the non-fiction story to feel unscripted and spontaneous like a documentary. This meant that while the actors knew what each scene was about and the path they were on they actually improvised all their lines themselves. Before each first take of each scene Milly would discuss the scene with the actors while I was outside and unaware of what exactly was going to happen.

When I approached lighting for this project we relied on natural light as much as we could by carefully selecting times of the day for each location. When I did need to add in lighting I had to place it in areas that allowed the lighting to do its job while also being as out of the way as possible to give the actors maximum freedom.

When we rolled the camera I was reacting to a fresh scene unfolding in-front of me and relying on my experience as a street photographer to capture a shot in the best way.

All of our interior scenes were shot on a 14mm lens while all our exteriors were shot on 24mm. We wanted to use a 14mm the majority of the time to put the audience uncomfortably close to the events of the story.
What is your background in film making?
My background in film making is very limited, coming from the stills world where I primarily work. I have become increasingly interested in motion's ability to tell a story in a way that's totally unique to stills.
I like the additional tools you have in film making, the way you can totally change a mood via sound or understand a personal perspective via narration. Going forward I truly believe there will be more of an overlap between stills and motion as a working professional and this project was a great way to start that journey.
How did this project come about?
This project came to mind quite suddenly. After a short lockdown in February I made a promise to myself that I wouldn't sit on any good ideas that came to mind and that I would just action them as soon as possible.
I had been listening to Bill Evans and thought about how the scenes in New York had inspired him and wondered how I could capture some of that energy.

Given my passion in looking at sport in a unique way, I thought a slow piece with good friend Emmanuel Malou would be a great starting point. I had a location in mind and knew that I wanted to focus on the energy of Manny, the unique movement of basketball, and I let the rest fall into place.
What were the key challenges and aims?
Given the small nature of the project there weren't too many challenges on set, the weather was good, I remembered to pump the ball prior to arriving (something I've painfully neglected in the past) so all went well.
The key challenges would be the technical side of shooting motion as it wasn't something I had done a great deal of beforehand. Tracking Manny as he moved around the court was a big challenge, as well as directing on the fly.
The main challenge came in the postproduction side, navigating unfamiliar software to try and grade the work so it would look just like my stills work. In the end it was all a great experience and I'm happy with the final result.
Not wanting to overcomplicate things, for this project I simply shot with my Canon EOS R, equipped with a top handle. It was important to keep the movement organic and as such I elected to not use a gimbal or steady rig.
For lenses, I moved between a Canon EF 24-70 f2.8L II USM and my Canon EF 85mm 1.4L USM, my favourite piece of glass. I chose this equipment as I wanted to be both was comfortable and as streamlined as possible when working with Manny. We only had a short period of time and I always want to respect the time my subjects give me.