Between Today and Tomorrow: Stuart Miller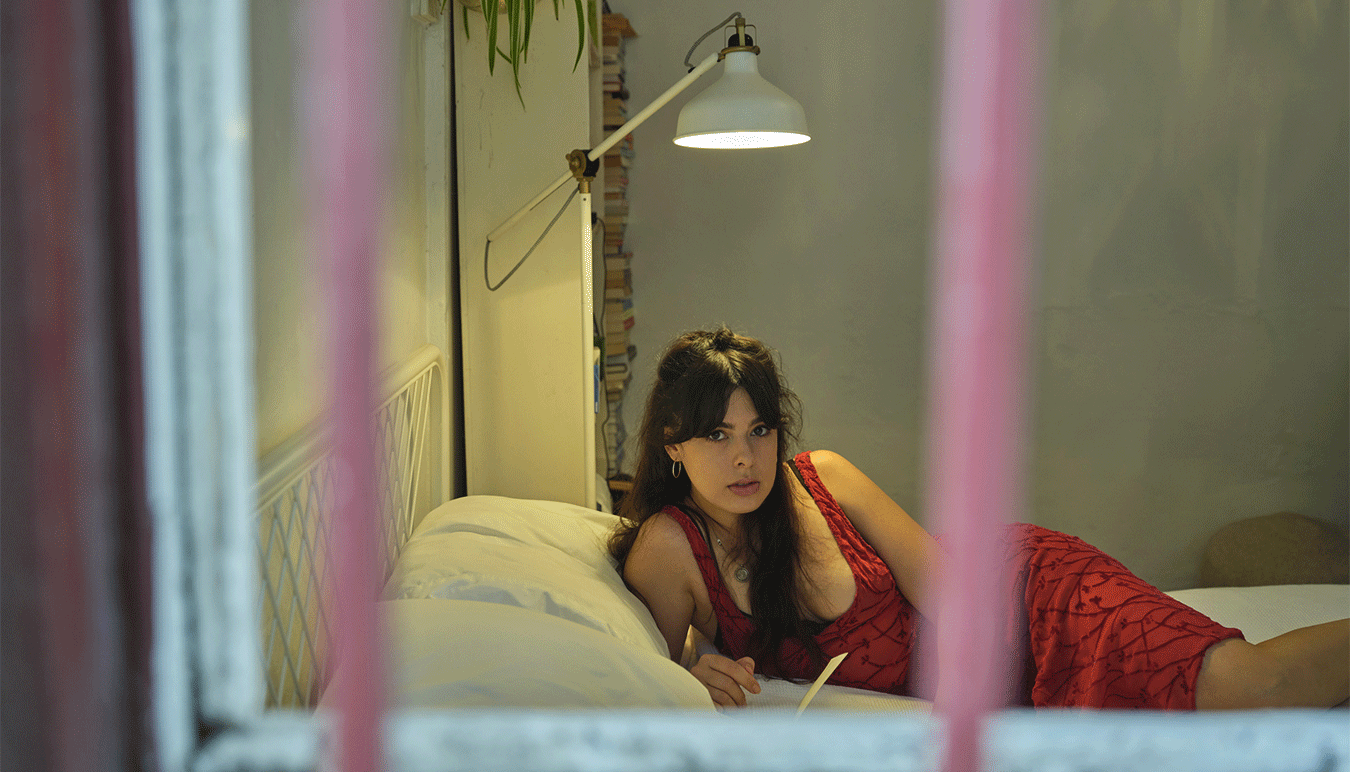 Stuart Miller was among the first wave of photographers moved to respond creatively to the pandemic this year, showing the strength of portraiture possible under limitations of safe distances, and barriers of doors, glass and gates.
Selections from his collaborative series Quarantine Portraits are part of Between Today and Tomorrow; The Kitchen Creative Management's online exhibition and art auction which continues to grow, with new works being added each week.
Culminating in an online auction in March 2021 (with all proceeds going to the artists) the exhibition and auction is a collaboration with SUNSTUDIOS and some of Australia's brightest photographic talent.
Sunroom caught up with exhibitor Stuart Miller about his contribution to the initiative and his experience shooting the work.
---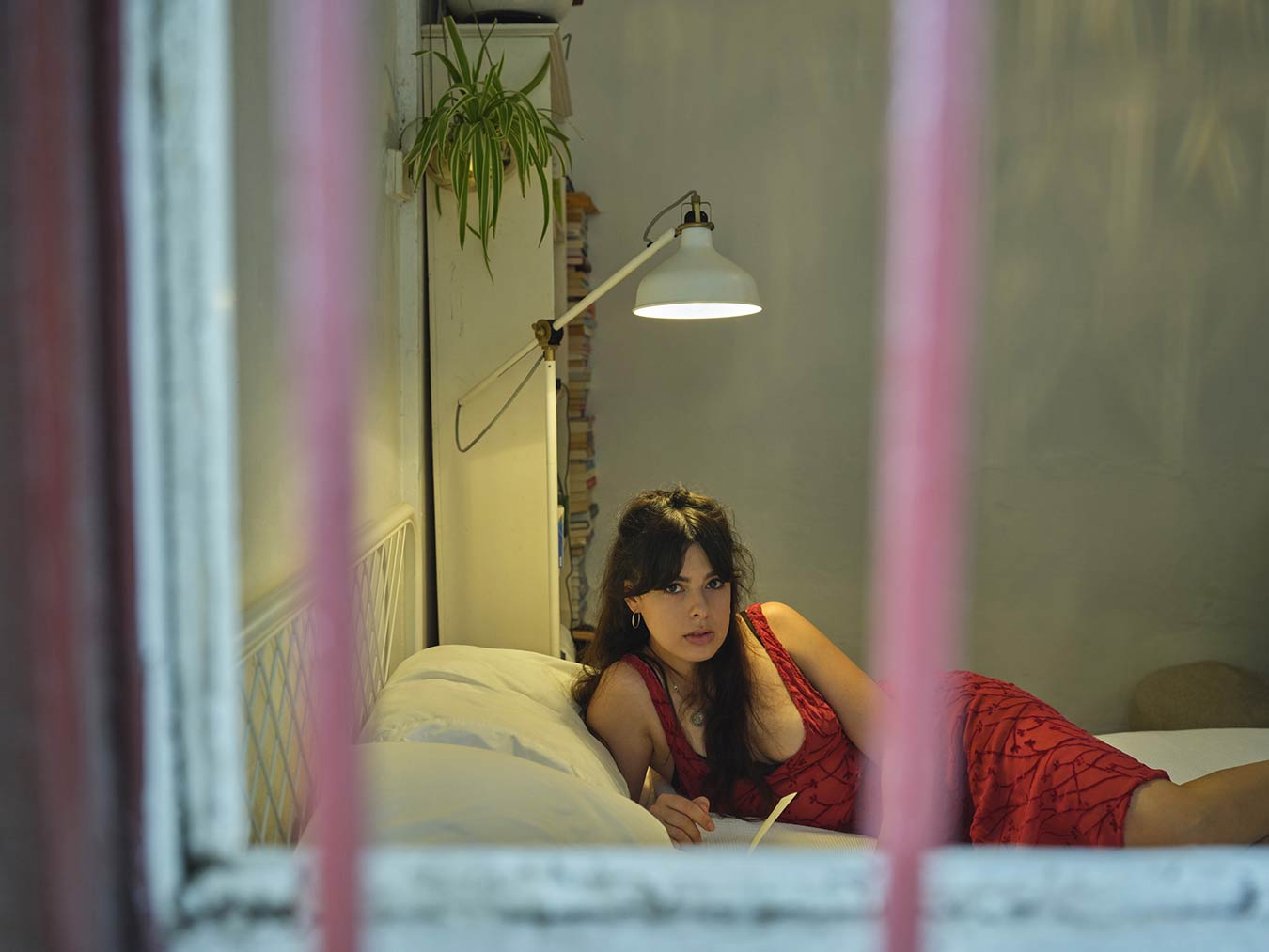 Katie, writer. By Stuart Miller. 
Walk me through how this began for you? When the pandemic first hit, people were feeling a lot of things. Did you immediately feel like going out to make pictures?
Exploring lockdown in some kind of capacity was immediate. Originally I only wanted to take one quarantine portrait. My good friend and director Rhys Graham had started quarantine portraits of the wider Melbourne community. We decided at the beginning of lockdown to collaborate on a series, with Rhys shooting in Melbourne and myself in Sydney - parallel documentation of the two cities from March to May.
How did you select and find people? Was there a certain mix of people or an overall message you were hoping to achieve in your subject selection?
It started by shooting loved ones close to us, so a lot of it was me just asking our immediate network, but it quickly extended by people seeing the portraits on social media and reaching out, interested in a portrait through this odd time in history.
As the weeks went on there was an urge to push further than just our smaller circles and extend to the wider community. Workers left without work; artists separated from their labour; frontline health workers resting between shifts; lovers left stranded; families and individuals living through uncertainty, insecurity, and unemployment.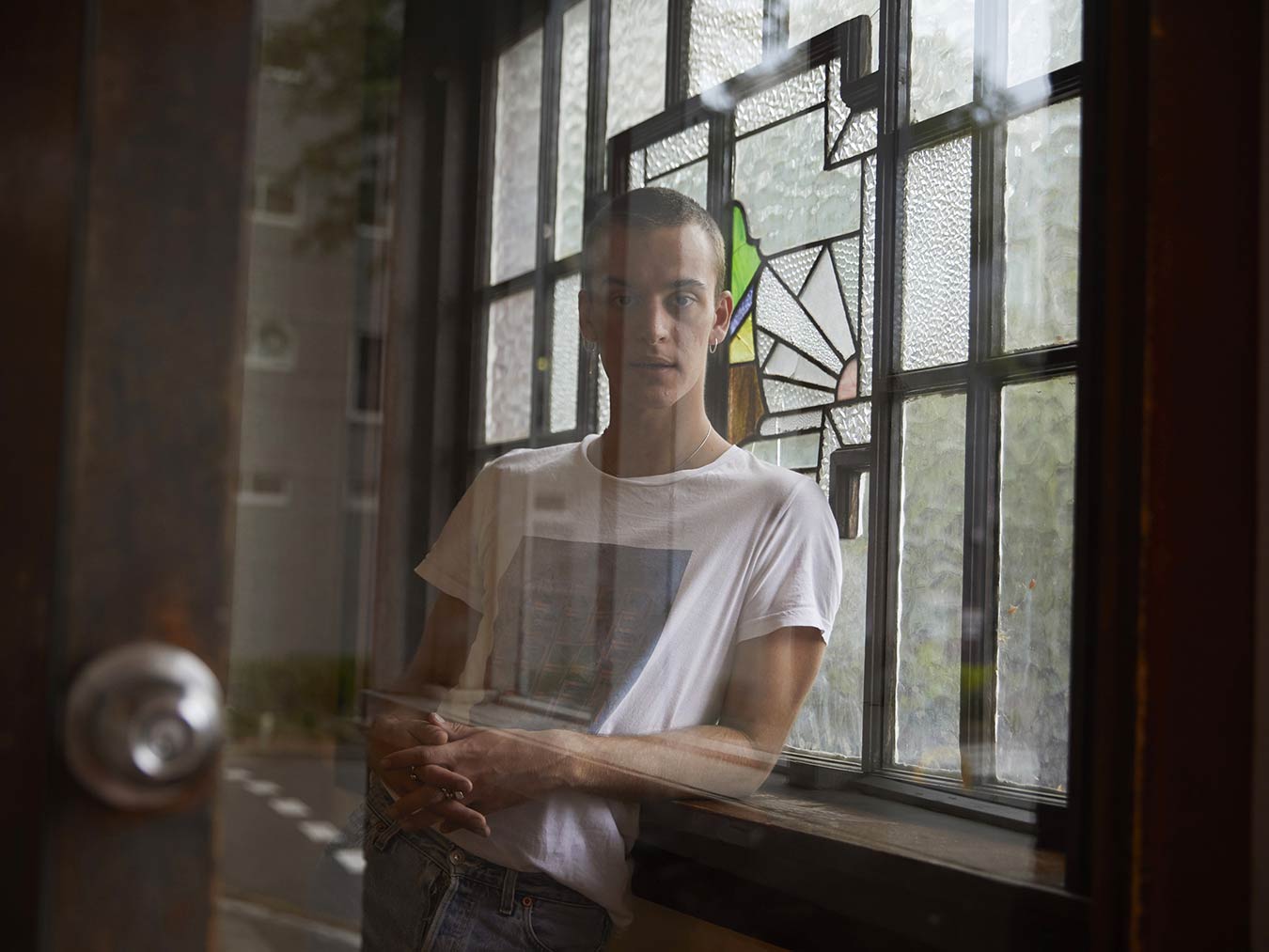 Aris, Office Manager/Designer. By Stuart Miller.
Are there stories that interested you around the people you photographed?
Each portrait was a beautiful experience, unlike anything I'd ever shot in the past.
The portraits were quick and simple, generally shot between sentences as we had loving chats.
The bigger experience was having the opportunity to see the faces of friends and strangers through the glass at a safe physical distance. It was therapeutic for me and I'm told it was therapeutic for them too. Often people living alone who hadn't seen a close one's physical face for weeks.
Connection became more important than ever, and I think that comes across trough the work.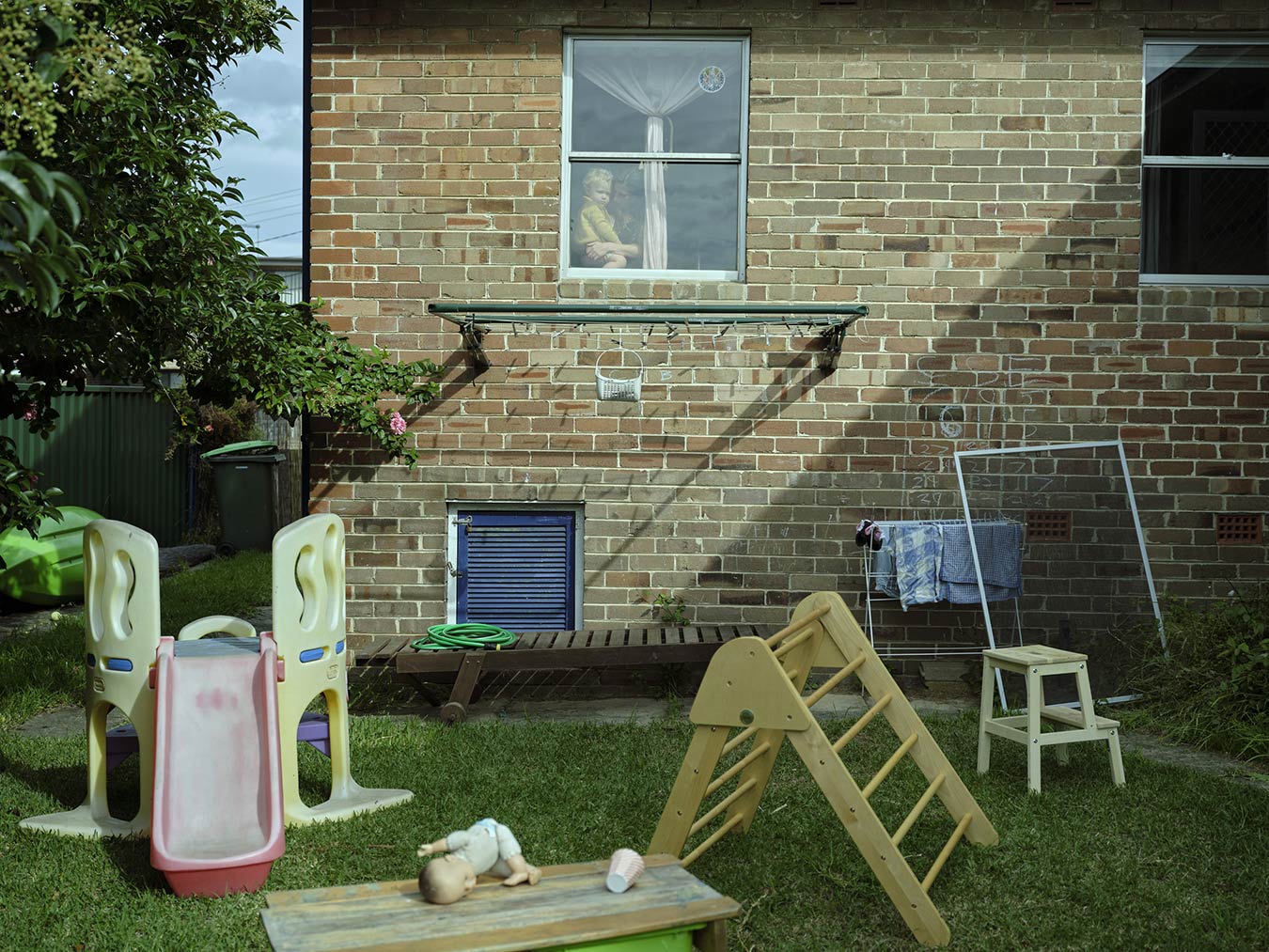 Cara (photographer) and Hazel. By Stuart Miller, part of Between Today and Tomorrow. 
Photographically there are so many challenges to this sort of work (distance and communication with subjects) and elements you can't control as much as you usually would (angles, light, reflections, locations). What was key to finding a way of working successfully under these restrictions?
It was pretty simple really. I've never had so much time for personal work and everyone in the portraits had more time than ever to be available.
On a technical level I enjoyed not controlling the shot as much as I generally would, embracing whatever was naturally available. That said, I couldn't help but climb the odd fence or wall to make the most of what was around me.
The hardest part was being out and about at the beginning of lockdown. Safely navigating how to move around the city, reaching people in the top of apartment blocks. Everyone knows it was hard navigating everyday movements especially back in March, and that was the biggest challenge of the series.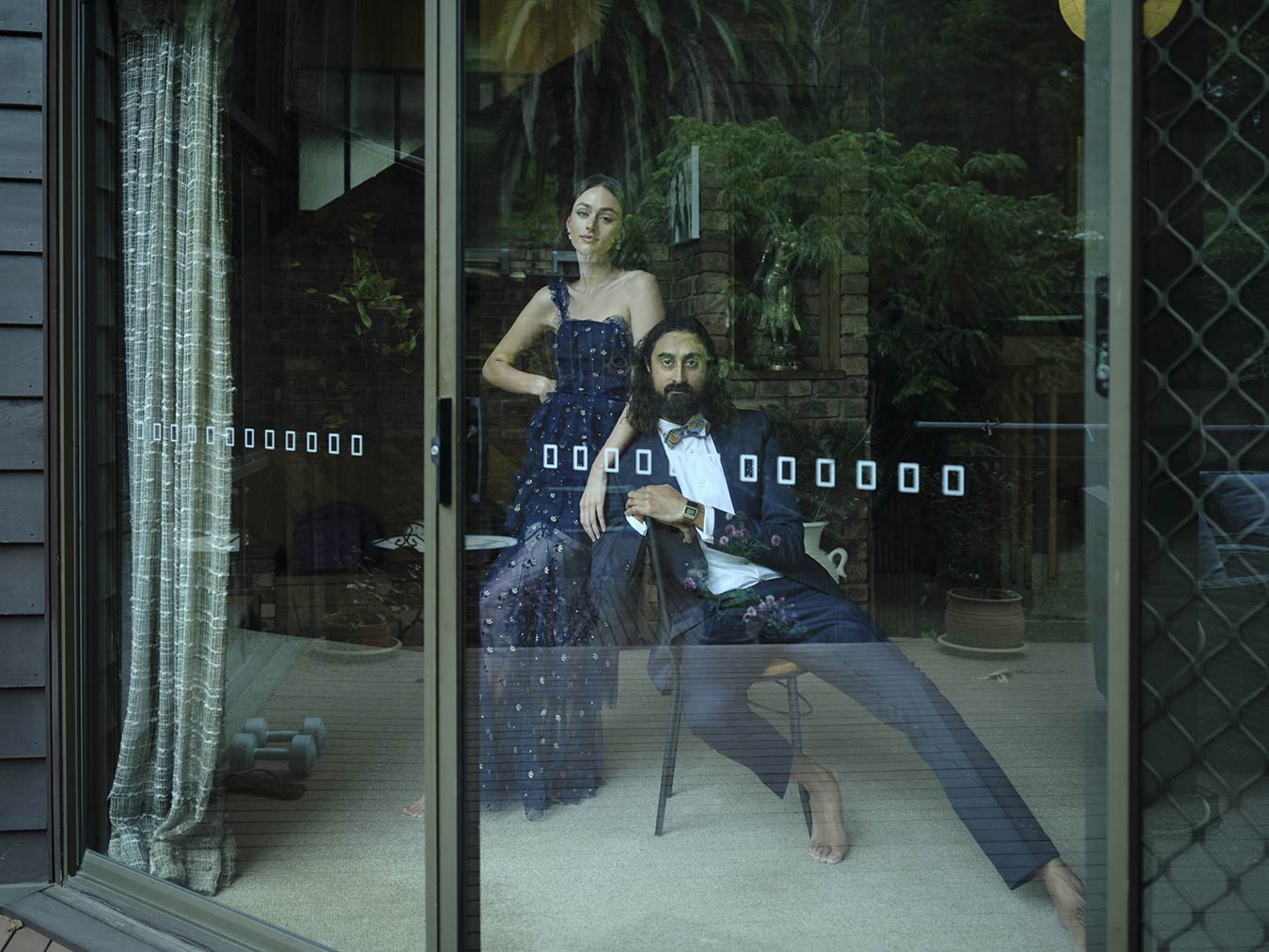 Neil (director) and Sarah (model). By Stuart Miller, part of Between Today and Tomorrow online exhibition and auction. 
What are your thoughts around the series reflecting on it now from where we are today?
I'm not sure the portraits would feel quite the same if we were to go into another lockdown. It was those first few weeks of lockdown that opened people up in a time of hyper insecurity and vulnerability.
I imagine fatigue of everything in 2020 may change the way people respond to being in a quarantine portrait today. Not necessarily a worse portrait, but different as we move through stages of the COVID-19 pandemic.
Anything else you'd like to add?
Thanks to all the lovely peeps who've agreed to be part of Quarantine Portraits. So many people at home, without a livelihood or contact with loved ones, dealing with all the uncertainty. It was nice to see your faces from through the glass at a safe physical distance.
See more work from Between Today and Tomorrow here in the lead up to its 2021 art auction.