Claim a bonus VISA gift card on selected cameras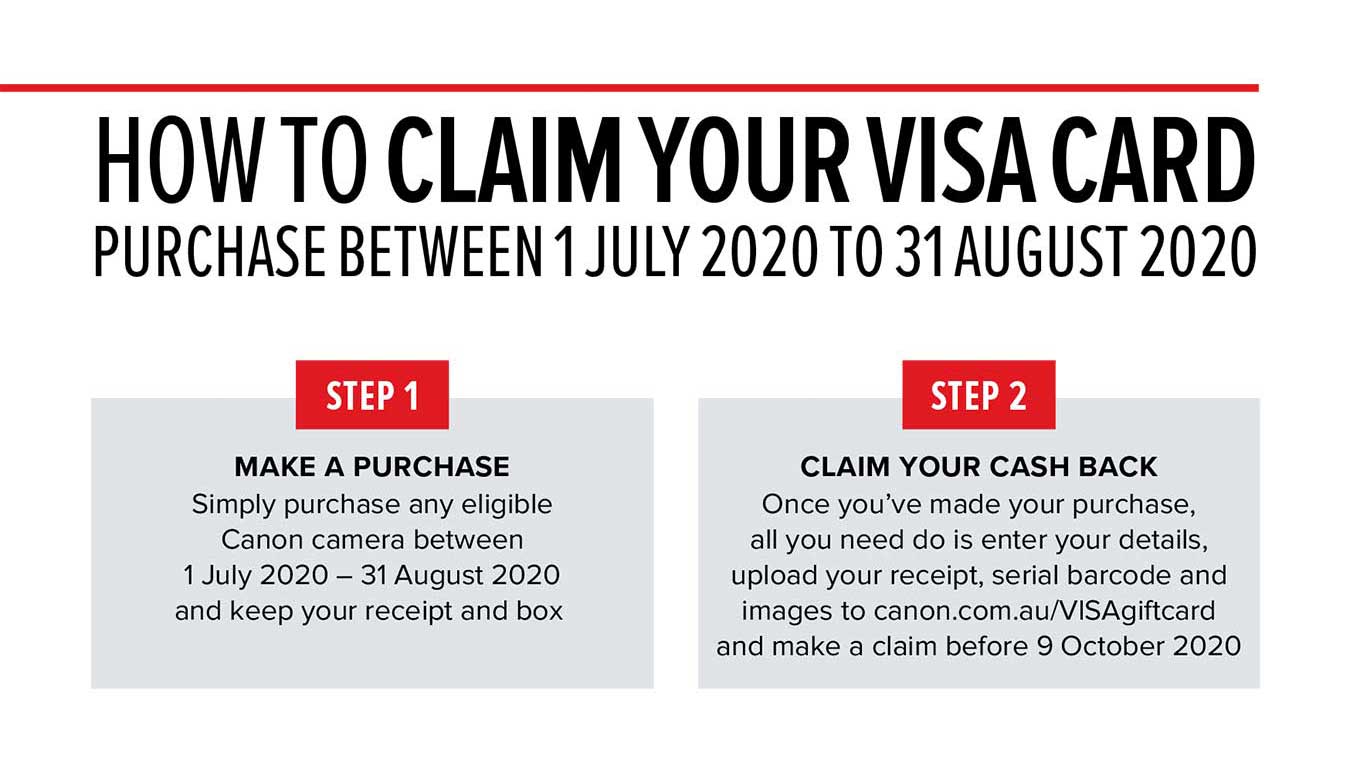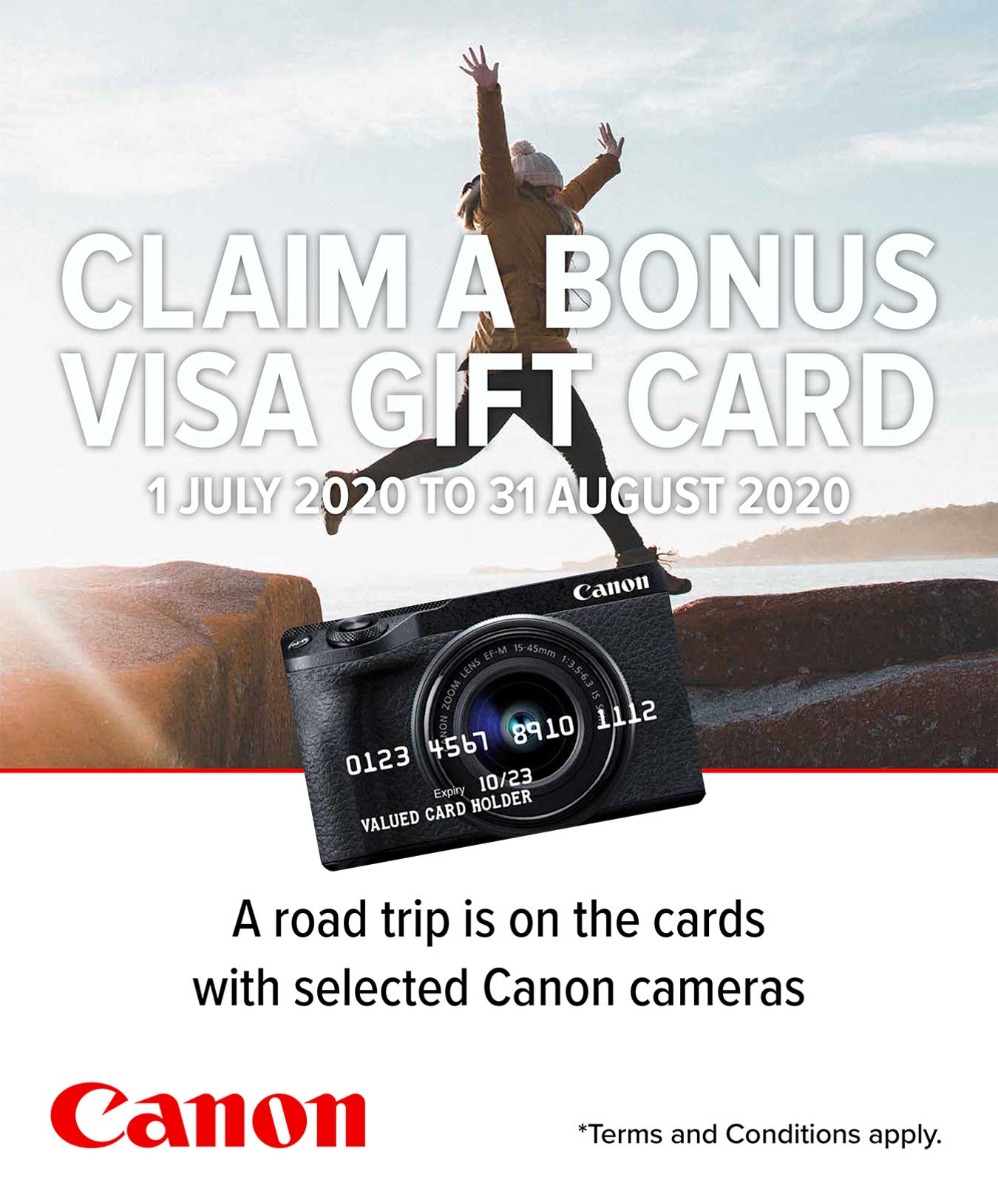 Receive a Visa Gift Card up to the value of $250* when you purchase a qualifying product at SUNSTUDIOS.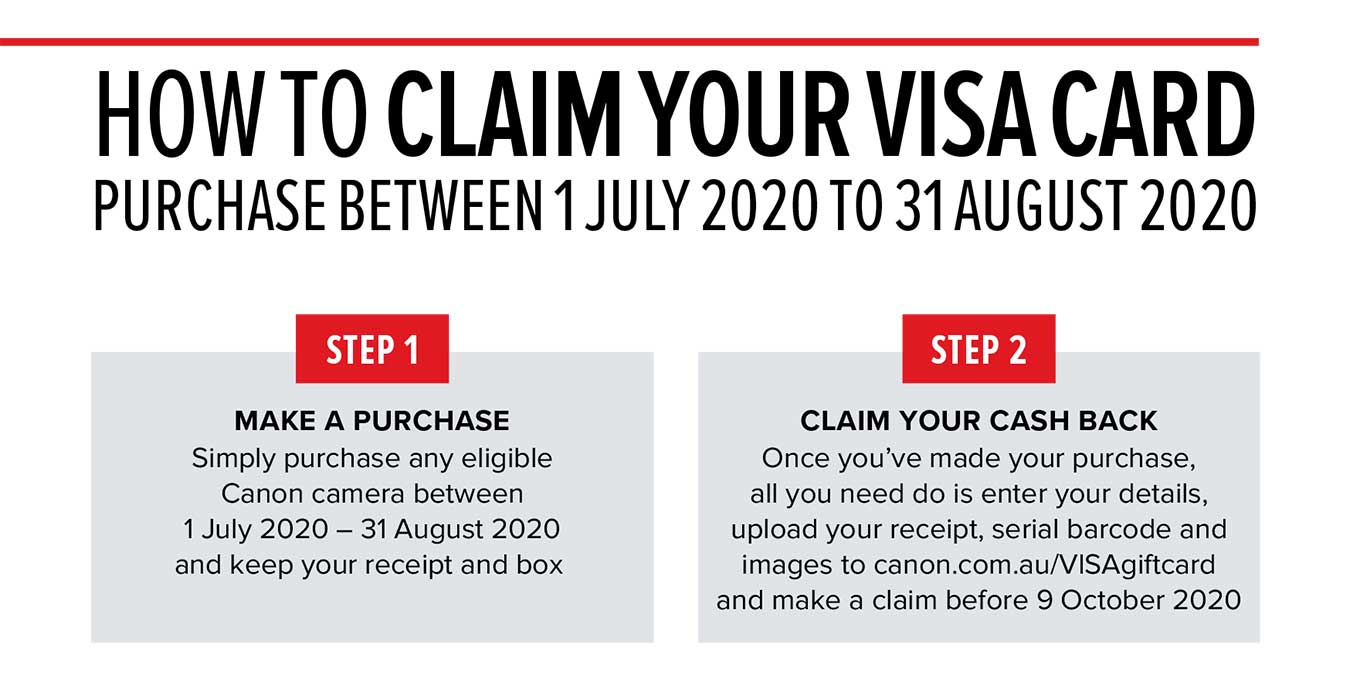 Any questions? Get in touch with our friendly sales teams:

TERMS AND CONDITIONS
The Promotion is open to individual Australian residents only. Make an Eligible Purchase from an authorised Canon Australia retailer between 1/07/2020 and 31/08/2020 to claim a VISA Gift Card. VISA Gift Card amount varies per model. An Eligible Purchase consists of specific camera models.  VISA Gift Card via claim only, submitted by 9/10/2020. Retain original receipt. Each authorised retailer stocks different models and stocks of some models may be limited – contact your retailer for details. For information on Eligible Purchases, authorised resellers and how to claim visit www.canon.com.au/visagiftcard (or in store).