Broncolor announces new Scoro WiFi and bronControl for desktop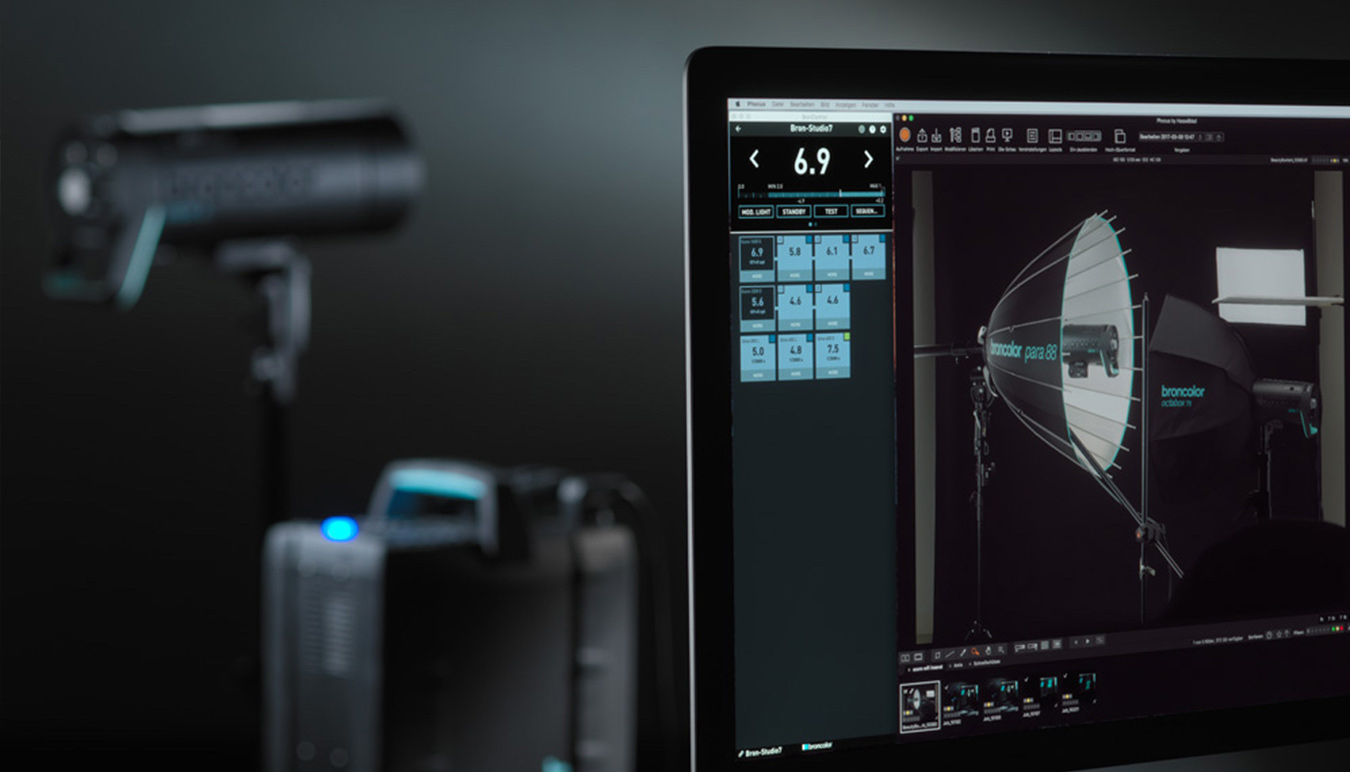 Broncolor announces the new Scoro WiFi/RFS2 and bronControl for desktop. 
Thanks to its revised hardware and software, the new Scoro WiFi/RFS2 brings a new level of intuitive control to the legendary Scoro generation. 
Broncolor's innovative WiFi technology is integrated into the Scoro WiFi/RFS2, alowing full control of your flash pack from any WiFi compatible iOS, Android, Mac or PC device. A phone, tablet or computer now brings the Scoro's immense capability to your fingertips. 
The entire studio is clearly illustrated on the bronControl desktop, and each individual studio light can be easily identified and adapted. All the lights in the studio can be corrected simultaneously by the same amount, or combined into user-defined groups. This simple operation extends to all of the Scoro WiFi/RFS2's functions. The menu items for the further programming of the generator are just as clearly laid out as the lights in the studio, allowing all the functions to be directly accessed and set.
If you prefer to work directly at the flash pack, the new parameters are simply sent to the computer and displayed on the app.
The Scoro WiFi/RFS2 automatically builds an independent WiFi network, but it can also be integrated into an existing network.
The Scoro WiFi/RFS2 is available immediately and promises users maximum comfort and ease-of-use.
Broncolor Siros controllable with Desktop App
With the latest version of the bronControl app, Siros units can now too be controlled from a desktop computer in addition to mobile devices, allowing Siros and Siros L units to be controlled easily and comfortably from a distance.
Existing broncolor Siros and Siros L customers will be prompted to install the latest software version of the app ad update the Siros firmware.
The bronControl app (V2.0 beta) installation files, as well as the Siros firmware updates can be found here: http://www.bron.ch/broncolor/products/downloads/software/
Interested in finding out more about the broncolor range? Simply get in touch with our friendly Sales teams, or drop into the showroom for a coffee and a demo.
SYDNEY
sales@sunstudiosaustralia.com
02 9641 5544
MELBOURNE
melbourne@sunstudiosaustralia.com
03 9427 7440