Broncolor Announces Two New Products at Photokina 2018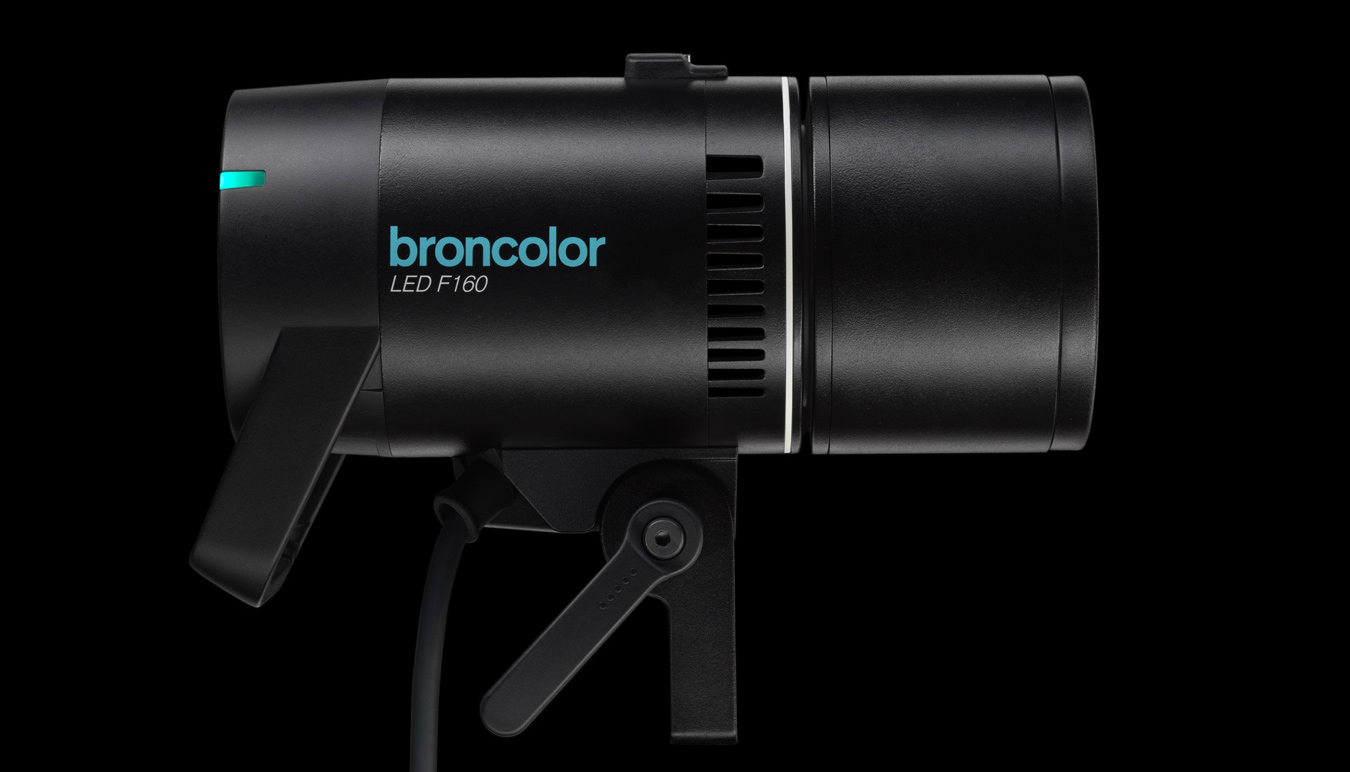 Broncolor announces two groundbreaking new products at Photokina 2018.
Broncolor expands their continuous lighting range with a monolight-style LED unit that is compatible with all Broncolor light shapers - an innovative solution Broncolor has made possible for the very first time due to the product's large angle of radiation and optimised light mixture.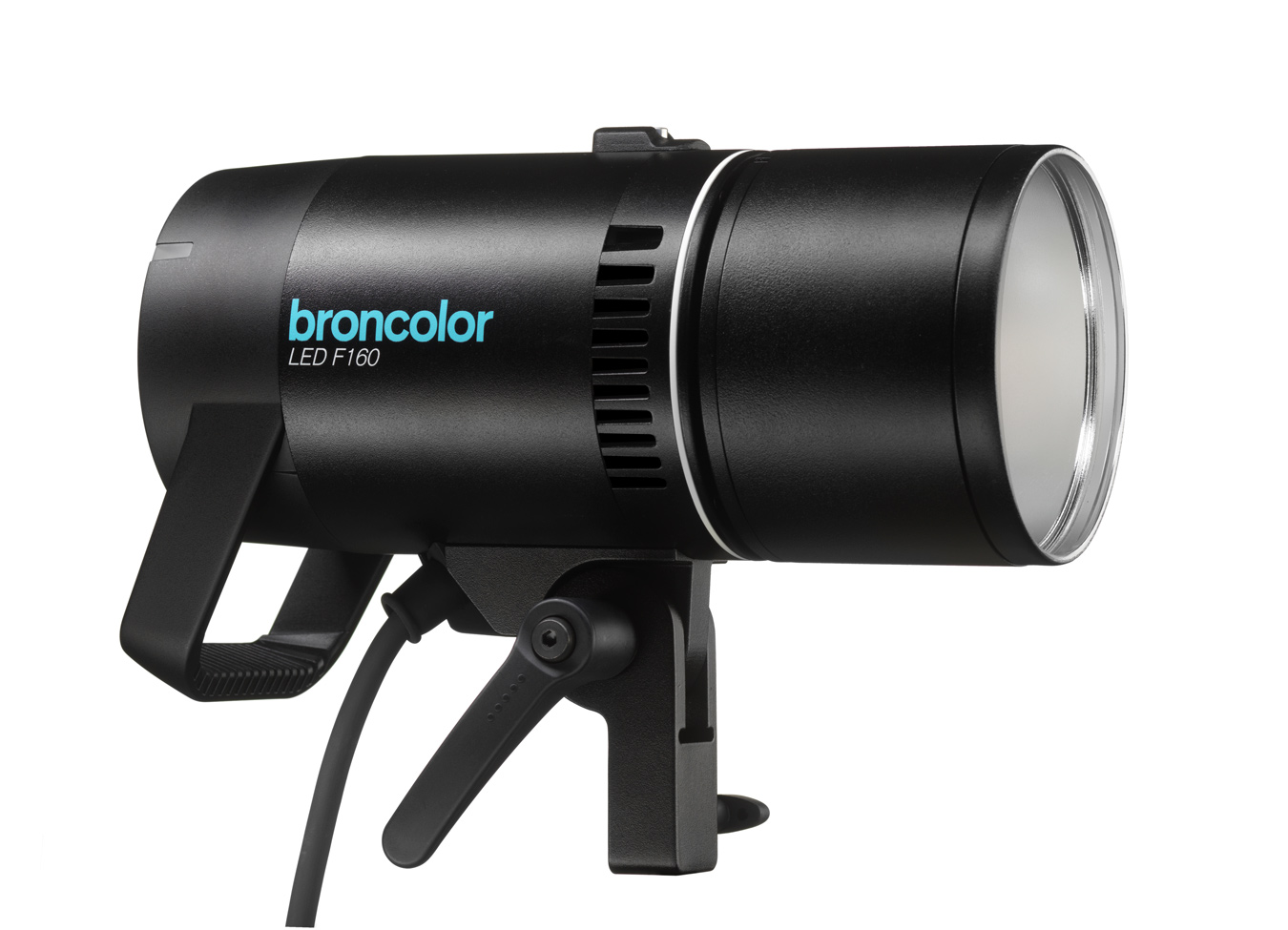 This LED light will give the same highlights, shadows & graduations producing images identical to images lit with flash, which will allow photographers to use just the one product for a wide range of shoots. When working with light shapers, the lamp acts like a flash lamp allowing photographers to continue working uninterrupted, creating a smooth and seamless workflow.

The individual colour temperature setting makes it possible to set additional creative controls, opening up a world of new moods and light characteristics.

The colour performance is built to the exact specifications that have established the Broncolor product range as the trusted leader in photographic lighting.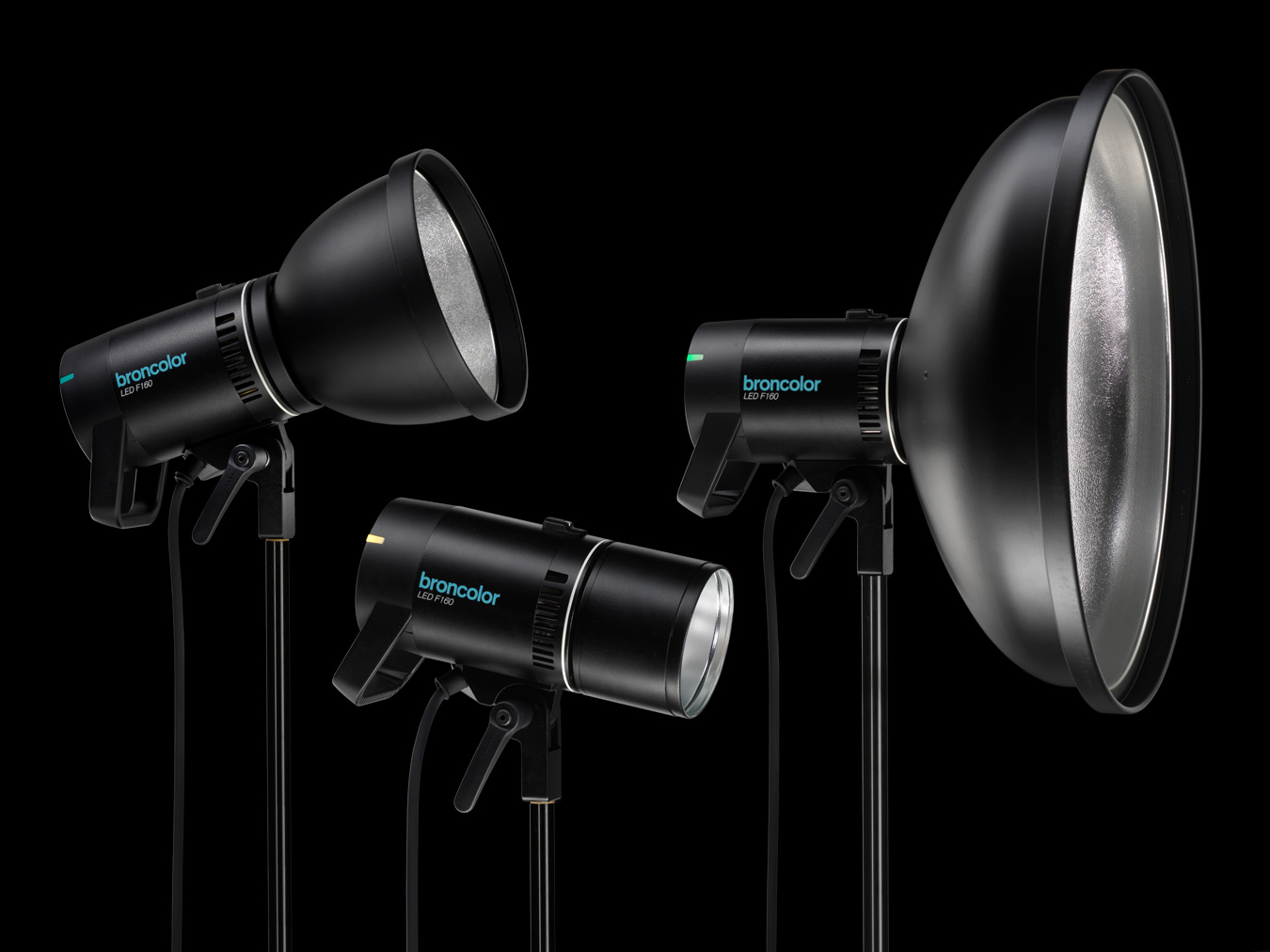 Key features
Compatible with entire range of broncolor light shapers
Outstanding Color Rendering Index (CRI) 97+ (with 5500 K even CRI 98.6!)
Constant power over the whole colour temperature range
Variable colour temperature (2800 up to 6800 K, in steps of 50)
Switch instantly between Daylight / Tungsten with dedicated shift key
Green / magenta setting (Tint)
Manual-focusing device
Compact housing
DMX (Digital Multiplex) & RDM (Remote Device Management) function
OLED display with excellent readability of display and high contrast
Comfort: Locking slider with locking function (keeping both hands free to remove or mount big softboxes)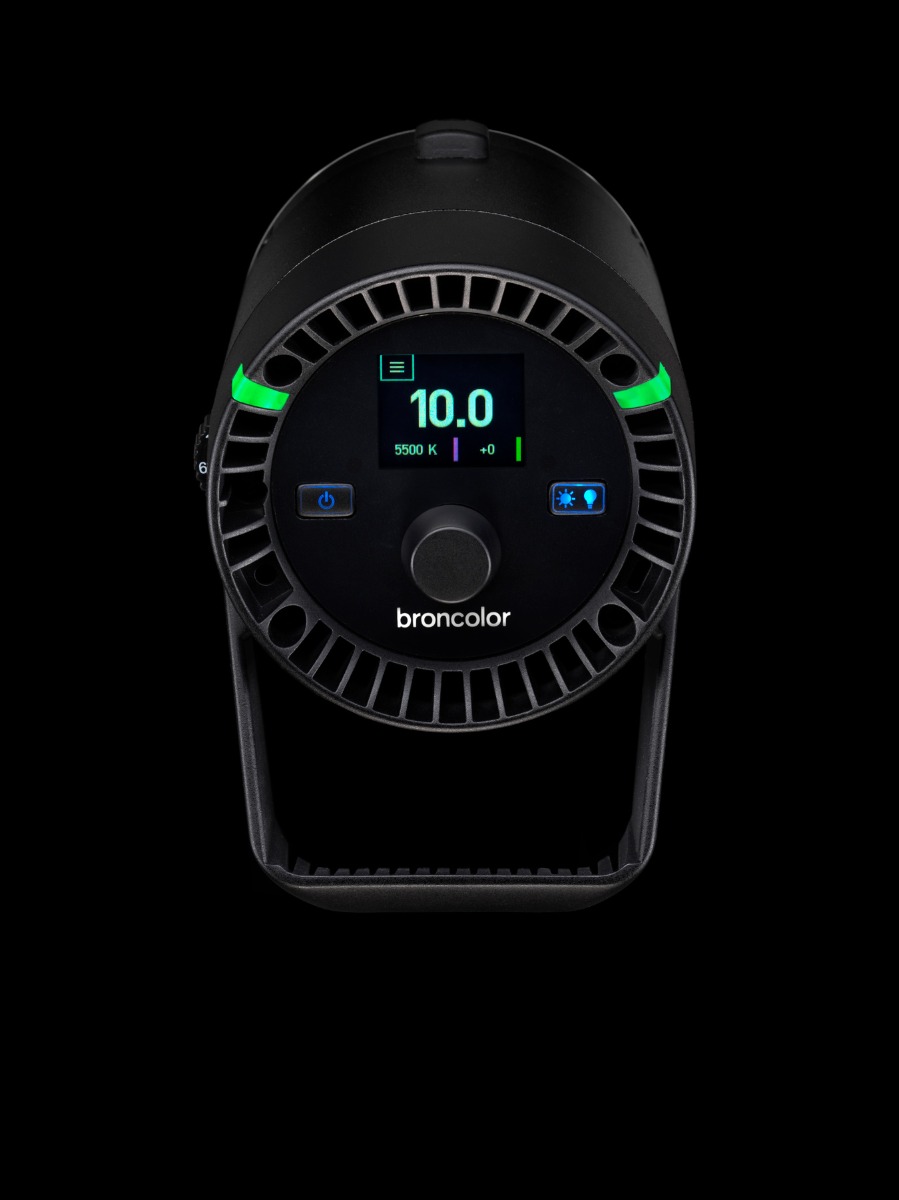 With the Scope D50, broncolor launches a unique, portable surface visualization system, which – by means of a digital image – reproduces absolute authenticity in the shape, color and texture of an object. The result can be viewed in any web environment and on any mobile device. This allows for on the spot digital recording of objects and artifacts that can be examined thoroughly at a later time.
The solution has been developed by broncolor and powered by Truvis, a digital and scientific start-up company that originated from the Digital Humanities Lab at the University of Basel, Switzerland.
The Scope D50 is the most advanced system of digitally experiencing surfaces. It takes multiple images which are then transformed into a mathematical surface model. This technology adds a whole new dimension to analysing a subject as opposed to studying flat photographs. Details that previously would have been lost can now contribute to a greater understanding of artifacts. Conveniently battery powered, the Scope D50 creates a new level of detail in research, creating more accurate reconstructions when studying objects.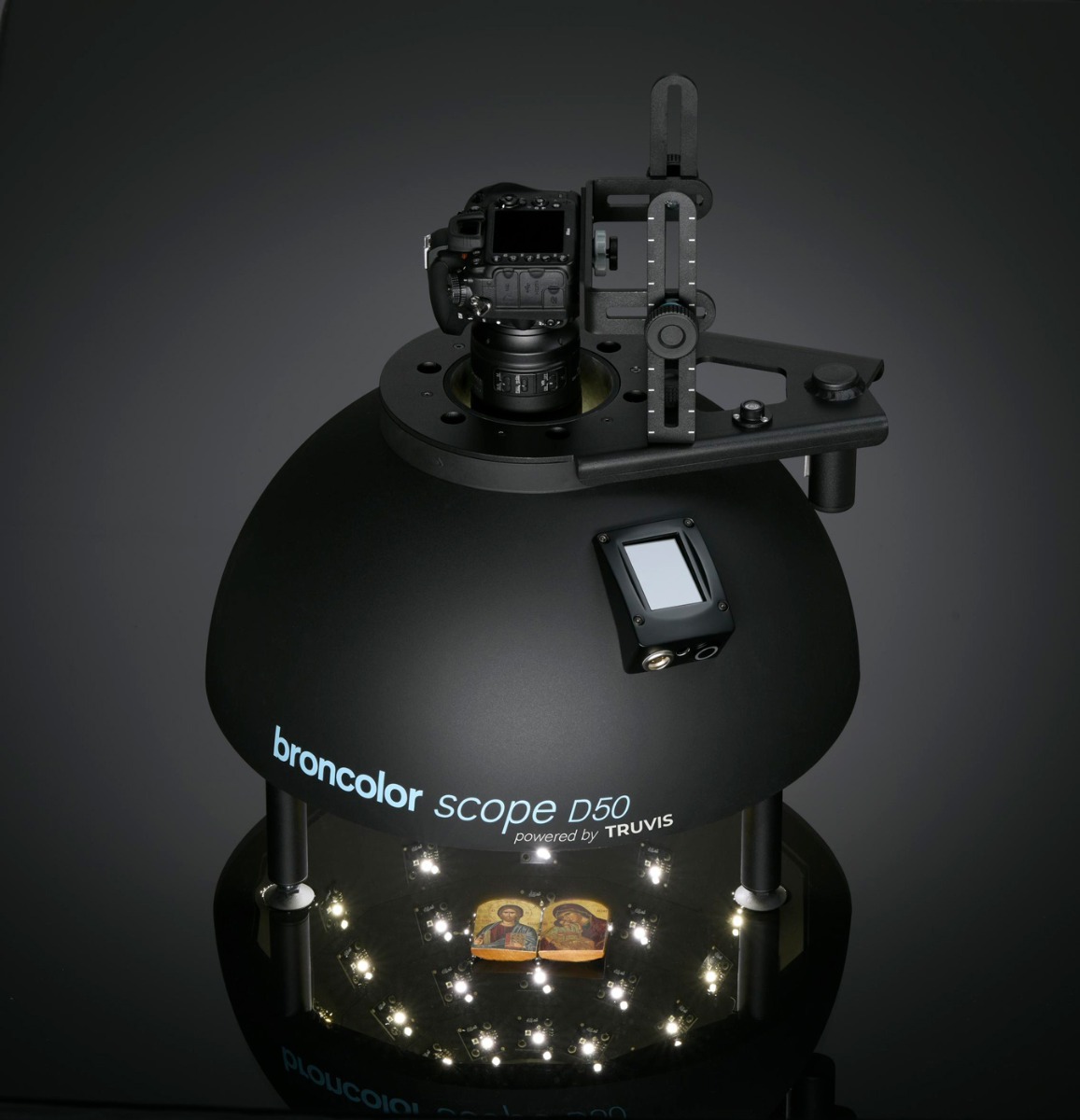 "A wonderful moment for researchers. We can see now things that were in fact invisible before."
- Prof. Regine Hunziker-Rodewald, University of Strasbourg

More than digitalization
Based on 48 single images the powerful software creates a surface model.

More than photography
Unlike classical photography, the digital recording of the broncolor Scope D50 is not static but interactive.

More than lighting
The light that affects the object can be moved virtually, making it possible to display details that are barely visible to the naked eye.

Key features
48 high-quality LEDs
Sophisticated capturing and processing software
Portable integrated solution
Built-in WiFi and Bluetooth module for communication with the computer
Objects can be captured without a computer, too
Desktop or ground installation thanks to provided supporting feet
Can be mounted to a suitable stand (integrated tilt head)
Surfaces can be captured horizontally or vertically* (* e.g. the texture of a pillar)
Precise alignment thanks to integrated circular level
Bracket for all common camera types
To enquire about these products, do not hesitate to get in touch with our Sales staff.

SYDNEY
sales@sunstudiosaustralia.com
02 9641 5555
MELBOURNE
melbourne@sunstudiosaustralia.com
03 8795 9700