Broncolor Ex-College Sale 2019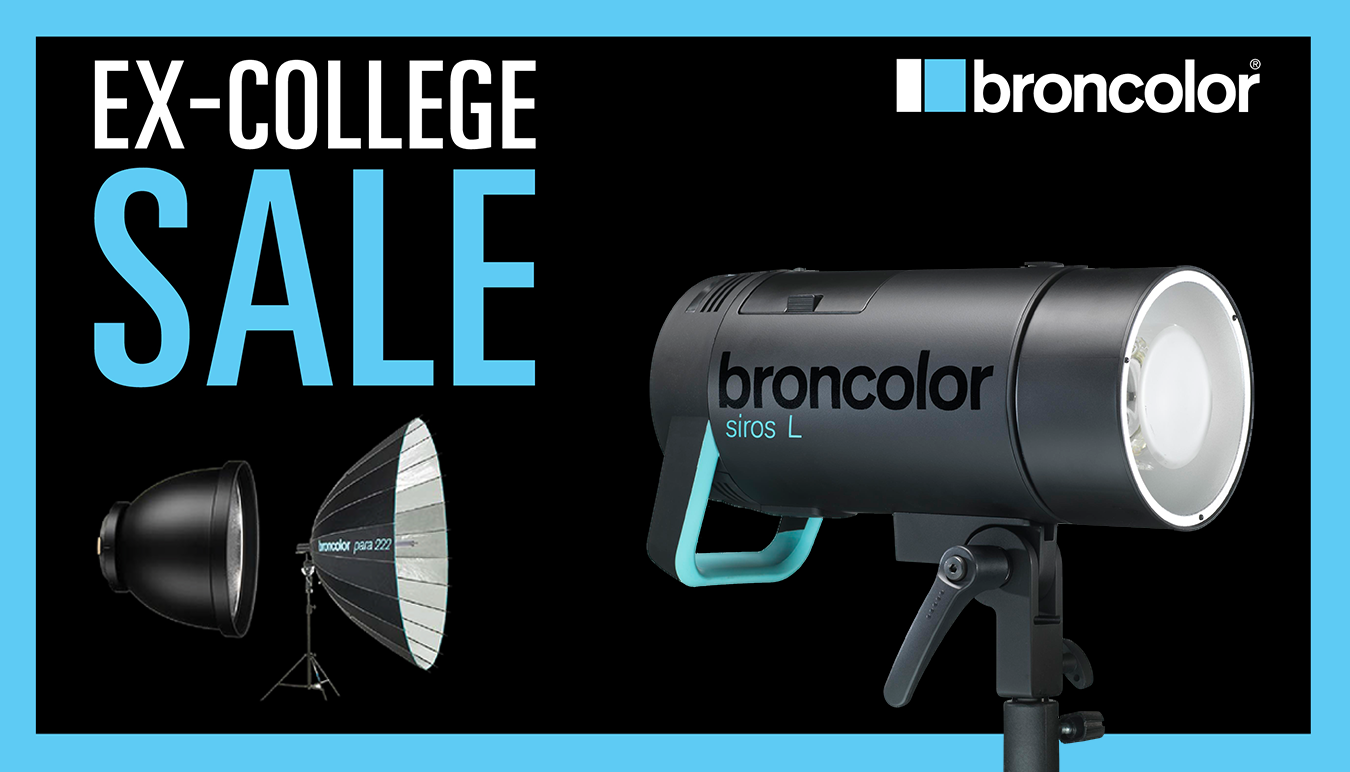 SUNSTUDIOS annually supplies brand new Broncolor equipment to several of the largest colleges in Australia. The equipment not purchased by the college is returned to SUNSTUDIOS at the end of the year in mint condition and sold at heavily discounted prices with a 12-month warranty in the Broncolor ex-college stock sale.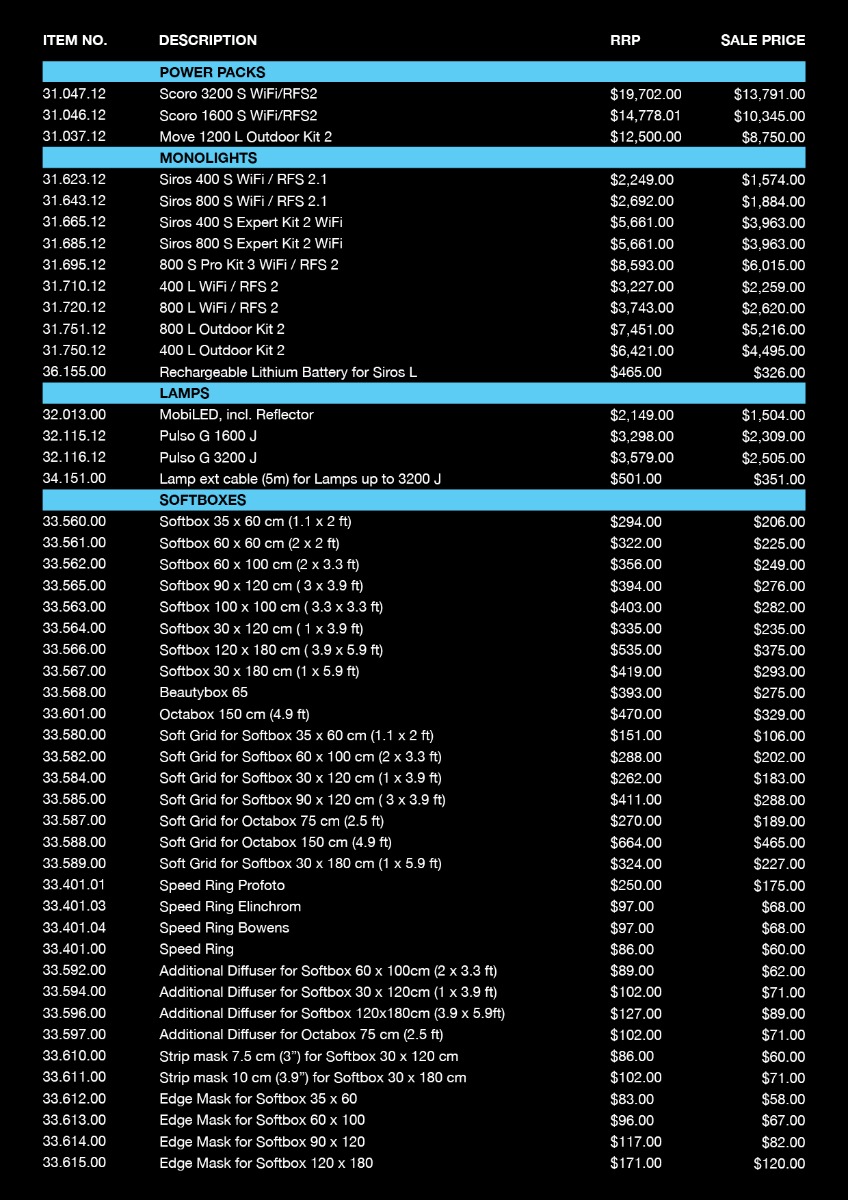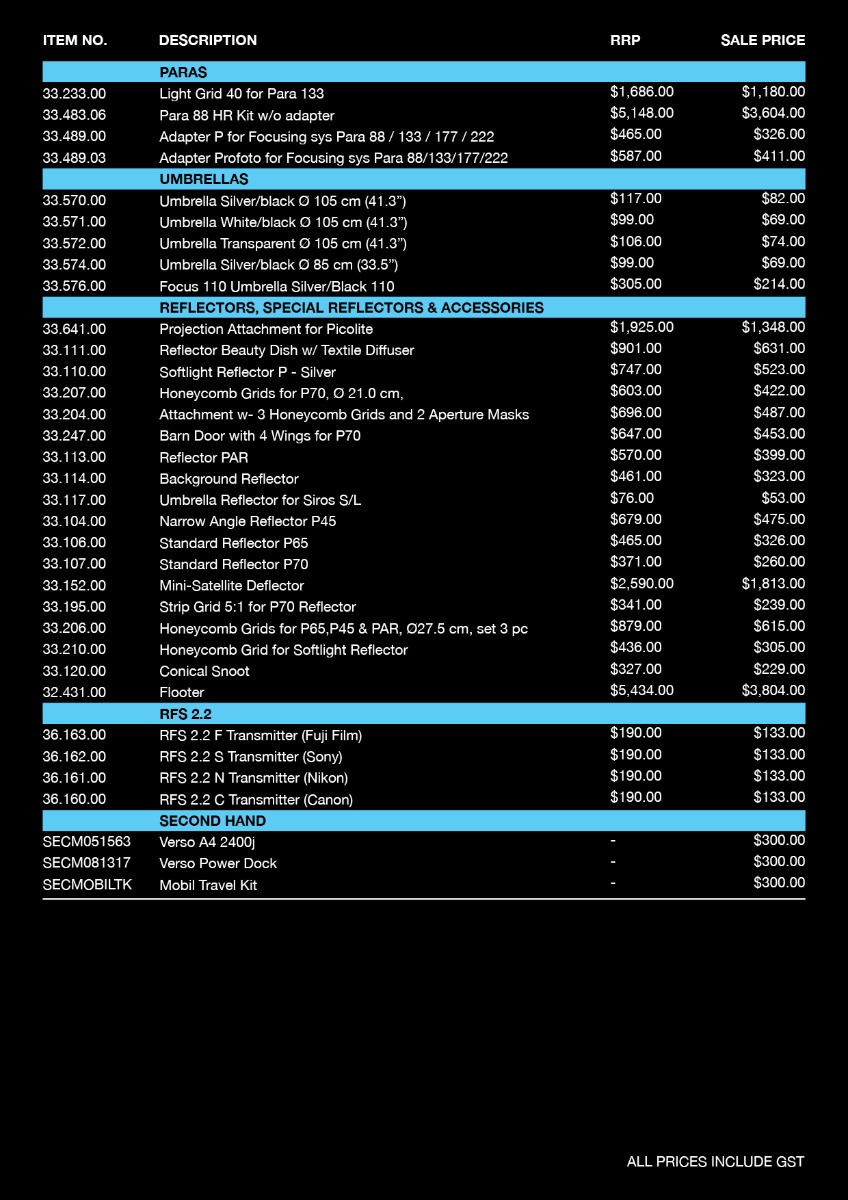 Get in touch with our sales teams today for more information:
Sydney
sales@sunstudiosaustralia.com
P: +61 2 9641 5544


Melbourne
melbourne@sunstudiosaustralia.com
P: +61 3 8695 9700
*While stocks last. - Cannot be used in conjunction with any other offer. - Available from SUNSTUDIOS Sydney and Melbourne online and retail stores. - Pricing inclusive of GST.