Broncolor HMI F1600 PAR Kit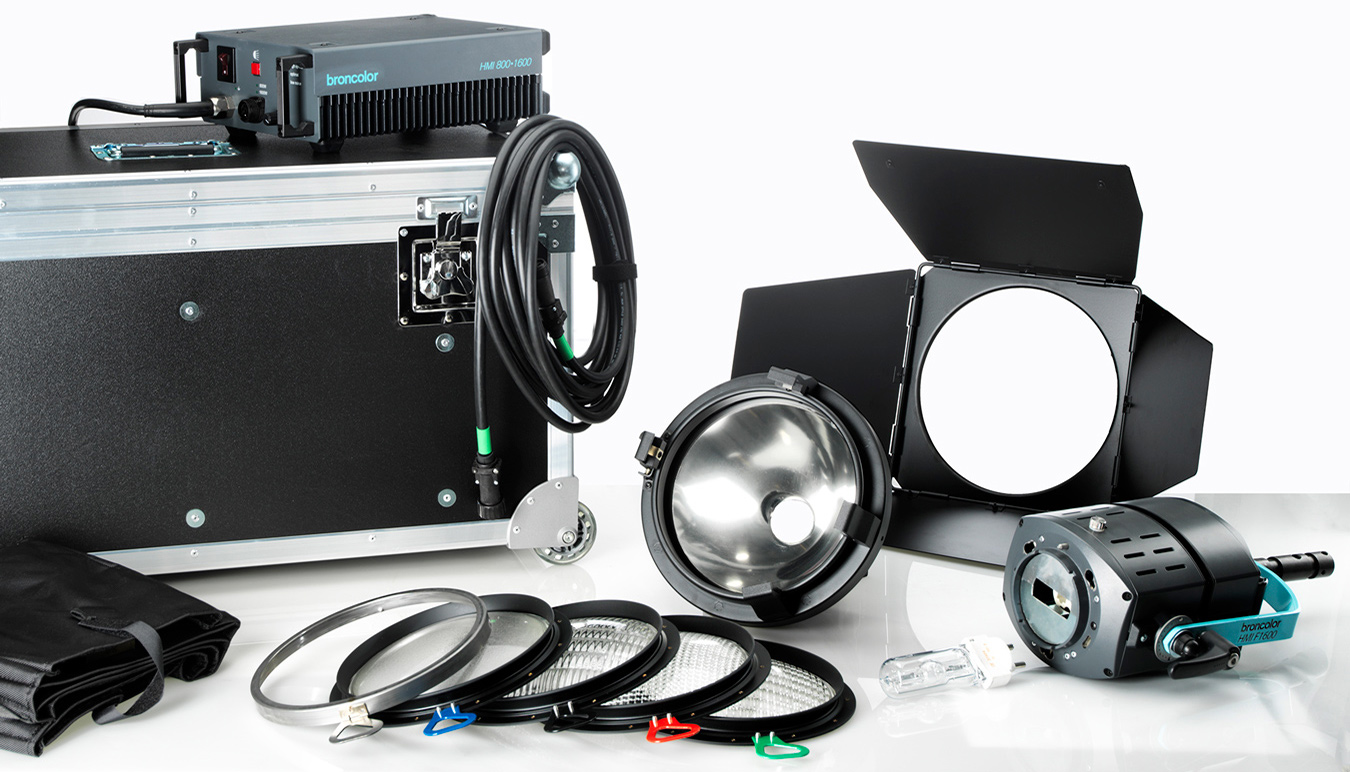 SUNSTUDIOS, the exclusive distributor of Broncolor in Australia, is excited to have the new Broncolor HMI 1600 PAR Kit now available to rent.
The Broncolor HMI 1600 PAR kit consists of the HMI F1600 Light System with the PAR reflector, various lenses and many different light cones. Without a reflector as a bare bulb, the lamp can also be used with softboxes. From soft surface lighting to hard points of light; Broncolour HMI F1600 Lighting guarantees to remain colour stable at all times.  In combination with the Broncolor Para light modifier system, the Broncolor HMI 1600 PAR kit provides new illumination variants as well.
The new Broncolor HMI F1600 Light System sets news standards with its versatility in Broncolor's continuous light range. Offering the highest lighting output, the broncolor HMI F1600 is perfectly suited for high-speed exposures. It is also absolutely flicker free, dimmable and ideal for mixing with flash and daylight.
1 Lamp HMI F1600 including Bulb
1 Electronic Ballast Unit HMI 800.1600
1 PAR Reflector
1 4-leaf Barn Door
1 Set of PAR Lenses (4 pieces)
1 Scrim Ring
1 Bag for 5 Lenses or Filters
1 Lamp Cable
1 Trolley Transportcase 
Rent the Broncolor HMI 1600 PAR kit for $220 per day. (Including GST)
Contact our friendly rental teams in Sydney and Melbourne:
SYDNEY
equipment@sunstudiosaustralia.com
02 9641 5555
MELBOURNE
melbourne@sunstudiosaustralia.com
03 9427 7440