Broncolor Welcomes Siros L | Battery-Powered Monobloc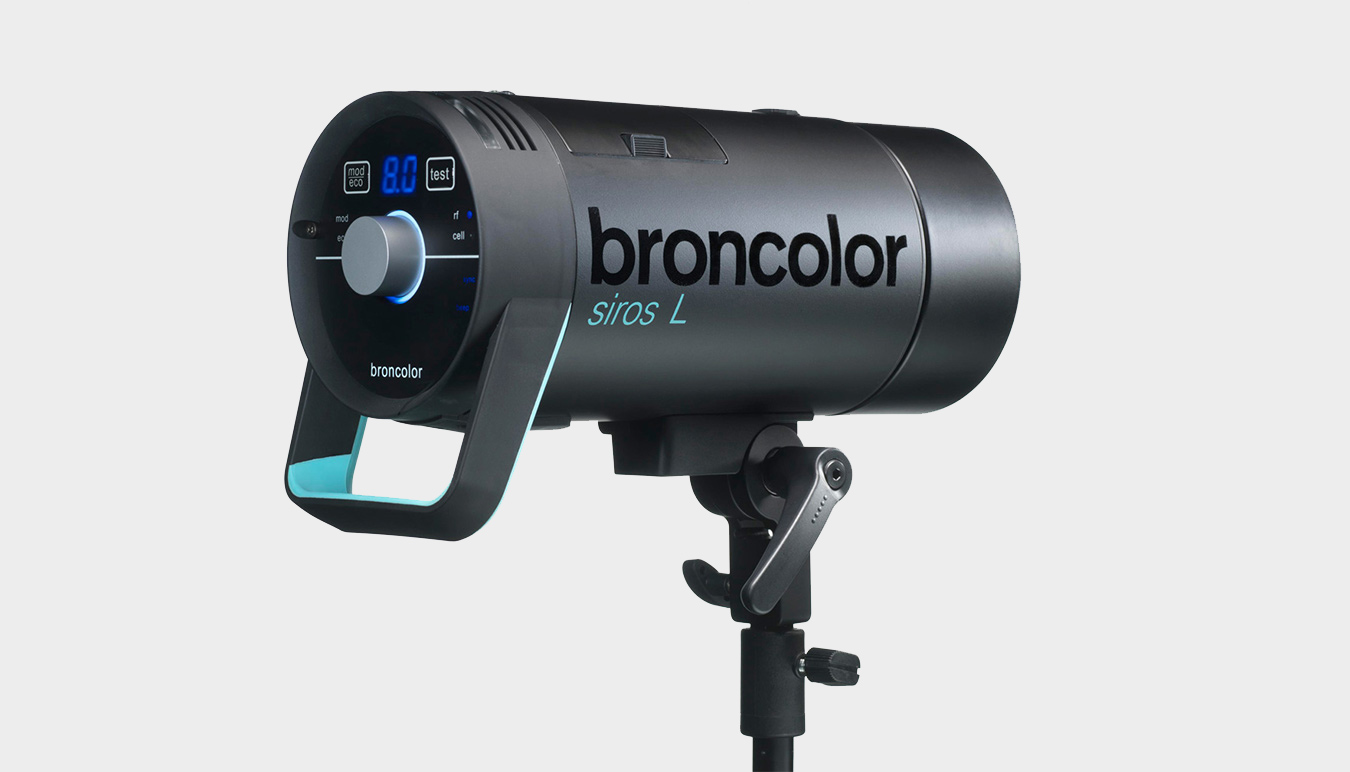 Broncolor proudly welcomes its new compact device - battery-powered studio quality.
Siros L – Professional Lighting, Compact and Mobile
The Siros L is broncolor's new battery-powered compact Monobloc, which provides professional photographers with the opportunity to enjoy perfect studio and location lighting, offering fast recycling times and a fast flash duration.
With the Siros 800 L, broncolor have succeeded in producing one of the most powerful compact Monoblocs currently available on the market. 
With the latest lithium-ion technology, a single battery, in spite of its very compact size and weight, can charge a Siros 400 L up to full power 440 times. Reduce the output - for example by just 2 f-stops - and you can have over 1700 flashes. The battery-pack can be used over a very wide temperature range from -10° to 60°C (14° to 140°F). Once depleted it can be completely recharged in only 75 minutes.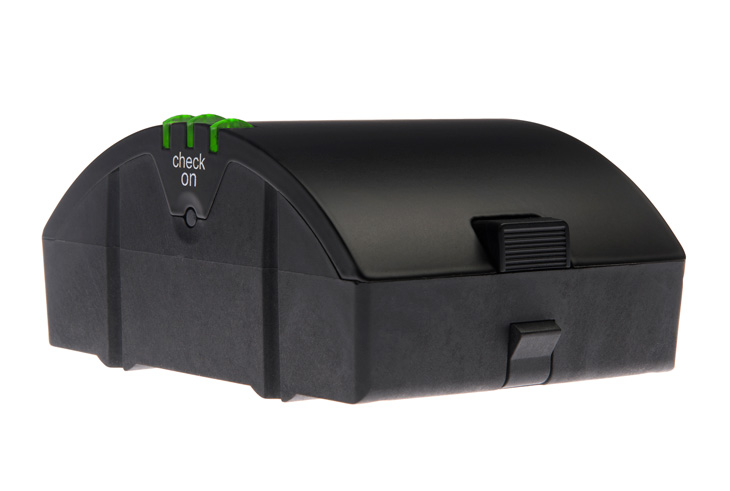 The Siros L uses the Swiss manufacturer's ECTC technology, already featured in the Scoro and Move packs, enabling Siros L to have flash durations of up to 1/19'000 s (t0.5) and guaranteed constant colour temperature over the entire control range. 
All the basic functions of Siros L are easily and remotely controlled by the free "bronControl" app, which establishes its own WiFi network; this then allows the control of several lights by means of a smartphone or tablet with each clearly identified by different-coloured LEDs. This enables equipment that is difficult to access or far away to be conveniently and easily set and controlled.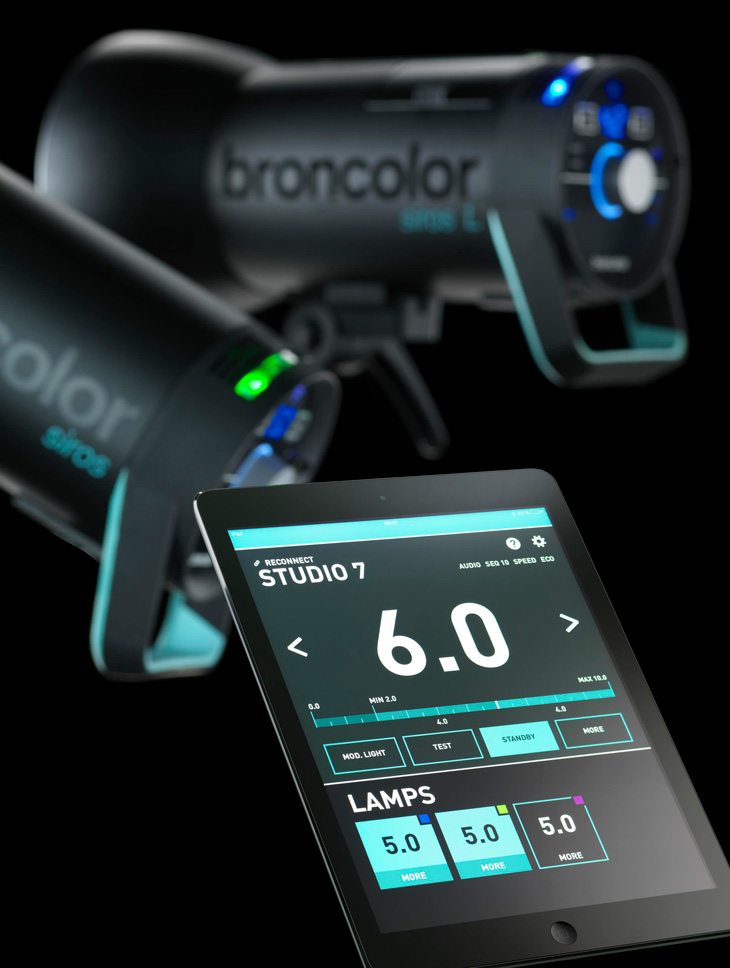 While Siros L is absolutely ideal for outdoor use, it can also be used in the studio where it can be easily integrated into existing broncolor studio equipment and is compatible with the full range of broncolor lightshapers.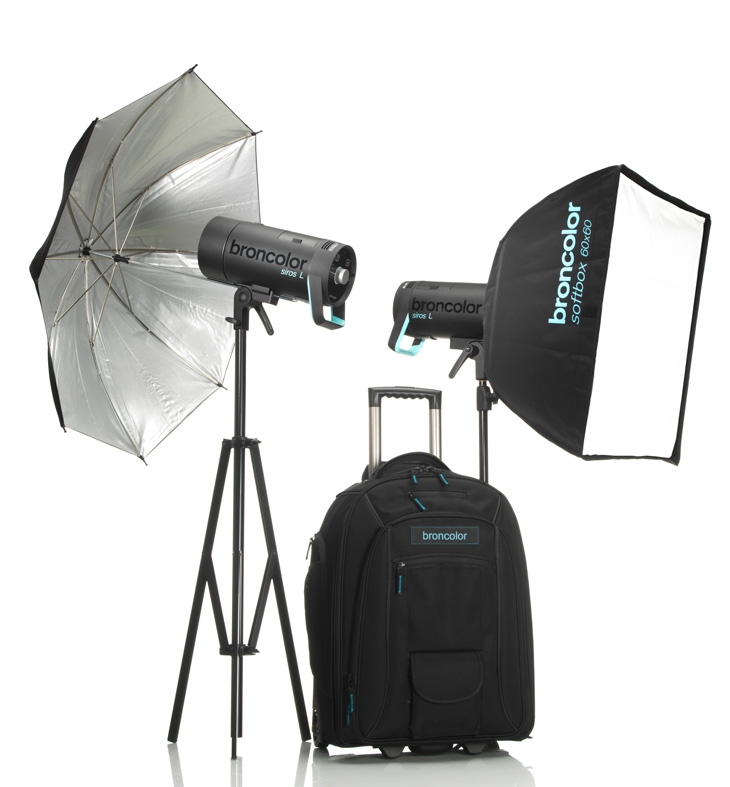 The Siros L is now available at SUNSTUDIOS. For more information, contact our sales team below:
SYDNEY
02 9641 5555
MELBOURNE
melbourne@sunstudiosaustralia.com
03 8695 9700