Introducing the Canon 5D Mark IV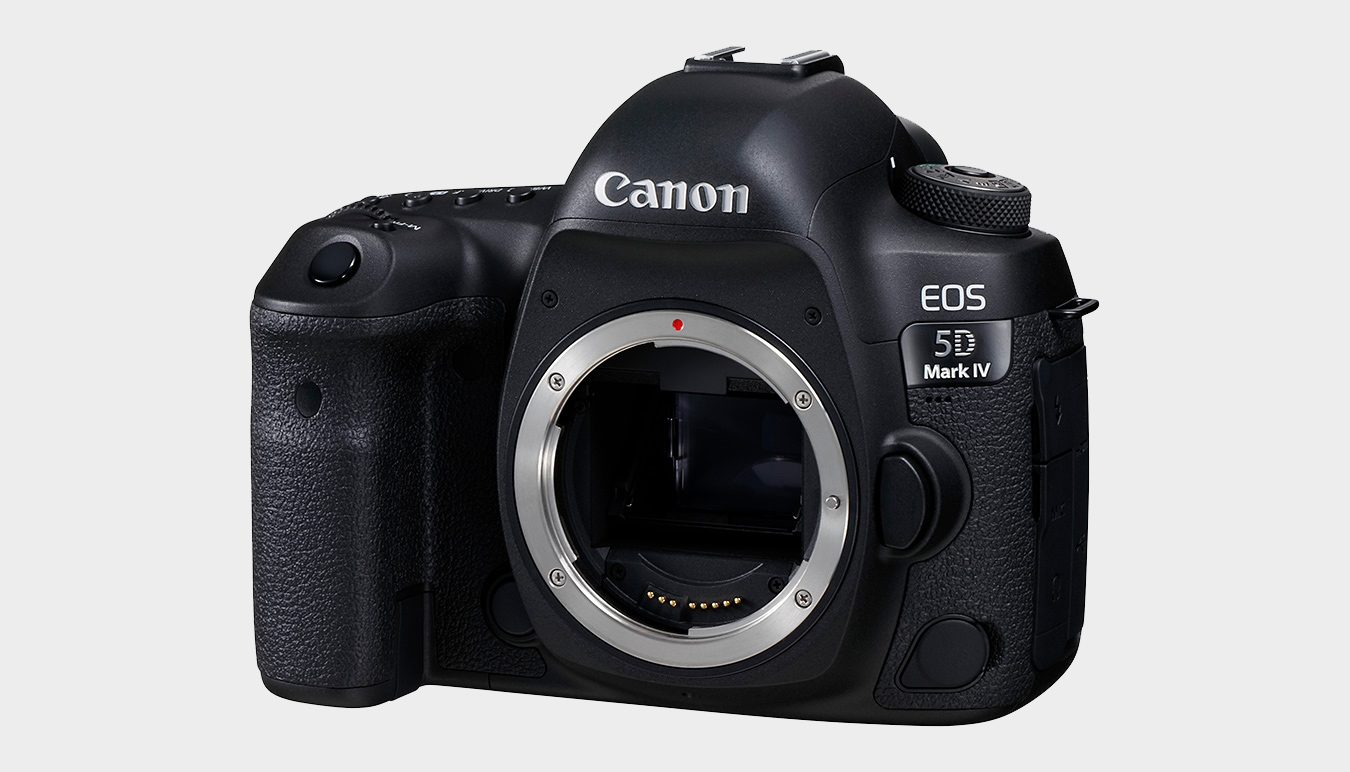 Canon introduces the camera they've spent over a decade perfecting.
Canon EOS 5D Mark IV
The EOS 5D Mark IV features Canon's brand new full-frame 30.4 megapixel CMOS sensor, delivering images that are packed with detail, even in the brightest highlights and darkest shadows. With an ISO range of 100 to 3200, expandable from 50 up to 102400, images can be captured in an array of lighting environments. The enhanced noise-processing algorithm further improves low light shooting.
Fast, powerful and innovative, Canon's advanced DIG!C 6+ imaging processor commands cutting-edge technologies to deliver stunning quality, fast performance, and intuitive operation.
Fast enough for all shooting situations, the EOS 5D Mark IV performs reliably at shooting dynamic subjects, delivering high-speed continuous shooting at up to 7 frames per second whilst maintaining AF performance so you can be confident in catching fast-moving action.  
Fine-tune your images
The innovative new Dual Pixel RAW file format allows photographers to fine-tune images in post-production by adjusting or correcting the point of sharpness, shifting the foreground bokeh or reducing image ghosting.
A full-function touch screen interface makes it easy and intuitive to change settings, select focus points, and review images with pinch zoom. 
Featuring Dual Card Slots, advanced functionality supports customised recording preferences – record to both cards simultaneously for immediate file backup, auto-switch cards when full or record RAW and JPG on separate cards.
Take the leap into 4K movie making
With the EOS 5D Mark IV, 4K movie making is open to anyone who wants to use the power of video to tell their story. A truly versatile camera, it features DCI 4K (4096 x 2160) at 30/25/24fps shooting and provides the ability to extract 8.8MP JPEG images from 4K videos, making it a great companion for those wanting to easily switch from video to stills.
Choose a shooting interval and a defined number of shots and the EOS 5D Mark IV will shoot a series of still images and then save them as a time lapse movie within the camera.
For the first time in a 5 series camera, the EOS 5D Mark IV features built-in Wi-Fi and NFC allowing for the easy transfer of images and MP4 movies to compatible mobile devices, as well remote shooting when using the Canon Camera Connect App.
The EOS 5D Mark IV also includes a built-in GPS receiver with compass for precise geo-tagged information of latitude, longitude, and elevation. This is especially valuable to wildlife photographers and photojournalists who need to track their locations, as well as providing sports and wedding photographers the ability to sync a multiple-camera setup with extreme accuracy and precision. The camera's built-in GPS can also be used to sync the camera's time to the atomic clock, an invaluable feature when multiple photographers are covering the same event.
All this, and it is smaller and lighter than its predecessor, weighing approx 890 grams. 
TRY IT NOW!
We have several units of the EOS 5D Mark IV for rental in the Sydney and Melbourne showroom, so drop in and get your hands on one today!
Canon 5D Mark IV is also available for purchase. If you'd like to find out more, contact our friendly Sales team:
SYDNEY
02 9641 5555
MELBOURNE
melbourne@sunstudiosaustralia.com
03 9427 7440