Canon announces development of the new EOS-1D X Mark III flagship DSLR camera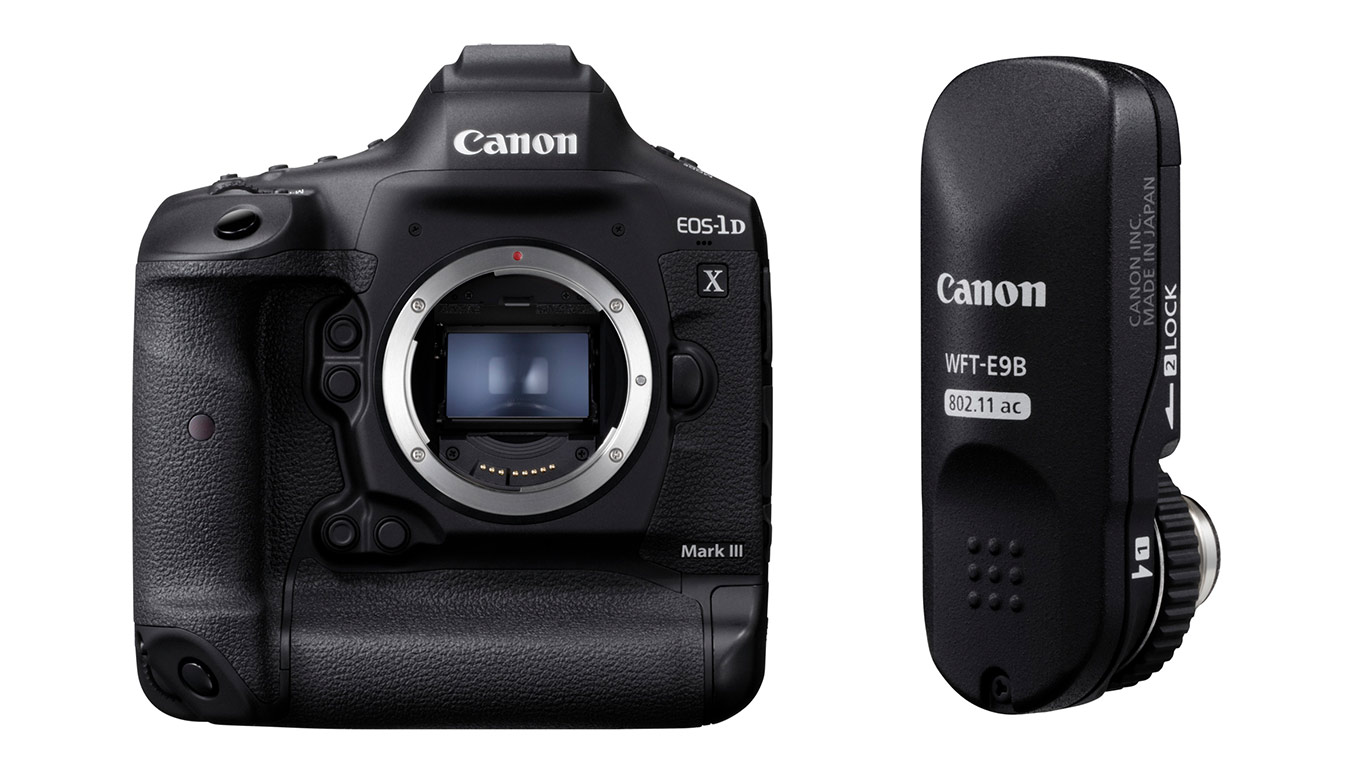 Canon Inc. announced today that development is underway on the EOS-1D X Mark III, the newest entry in the EOS-1 series highly trusted by professional photographers for its high performance and reliability. The new model will deliver enhanced image quality, continuous shooting and operability over its predecessor, the EOS-1D X Mark II (released in April 2016).
This year marks the 30th anniversary of the birth of the EOS-1 Series flagship model of Canon cameras, which began in 1989 with the release of the EOS-1. Based on the original EOS concept of delivering automated performance in accordance with the will of the user the EOS-1 was designed to meet the most demanding professional needs with state-of-the-art technology, top-class functionality, durability, strength and reliability.
Canon is planning to implement the following features in the currently under-development EOS-1D X Mark III:
1.         Newly developed CMOS sensor and image processor for higher image quality and faster continuous shooting speeds.
I.          Canon's in-development proprietary CMOS sensor and image processor will realise higher sensitivity for stills shooting compared with predecessor models. Saving of still-image 10-bit HEIF* files will be supported. In addition, the camera will support internal recording of 4K / 60p / YCbCr 4:2:2 / 10-bit / Canon Log and RAW format video.
II.         AF and AE tracking supported whether shooting with the optical viewfinder (OVF) or live view and improved continuous shooting speeds compared with previous models. With AF and AE tracking, the camera realises up to approximately 16 frames-per-second shooting using the OVF and 20 with live view. What's more, when shooting with live view, photographers can choose to shoot using either the mechanical shutter or electronic shutter.
III.        5x increase in maximum number of images captured when performing continuous RAW shooting compared with predecessor models.
2.         More precise autofocus thanks to newly developed AF sensor and AF algorithm
I.          A new AF sensor will be employed, which increased the number of effective pixels in the centre pixel area by approximately 28x compared with predecessor models. High-resolution signals obtained by the AF sensor will enable high focus accuracy when shooting through the OVF. In addition, an expanded AF brightness range will be available for both OVF and live view shooting.
II.         When using either the OVF or live view, the new AF algorithm, which features more stable performance, will utilise deep learning technology to further improve it tracking capabilities.
III.        In live view, the AF offers an expanded focus area of approximately 100% (vertical) and approximately 90% (horizontal). In addition, up to 525 measurement points can be used for AF when using automatic selection.
3.         Serving professional needs with enhanced data transmission functionality
I.          The currently in-development Wireless File Transmitter WFT-E9 (regulatory approval pending), when used with the EOS-1D X Mark III, realises more than twice the wireless image data transmission speed** as its predecessor model, the WFT-E8 (released in April 2016). What's more, the WFT-E9 can also be used with the EOS C500 Mark II cinema camera (on sale in Australia from January 2020).
II.         Serves as a connection to smartphones and other mobile devices via Wi-Fi and Bluetooth®†. Also enables recording of GPS information at the location of image capture.
III.        When using a wired LAN connection, the WFT-E9 achieves more than twice the image data transmission speed** of its predecessor model.
IV.        Improved UI for establishing network connections.
V.         Expanded link functionality with various equipment. Compatible with the in-development Remote Control Pan-Tilt System which enables remote camera operation.
4.         Trusted by professional photographers on the front lines
I.          Strong magnesium-alloy body provides high reliability.
II.         Rear-side buttons important for operation are back-lit to enable menu operation in dark conditions.
III.        The camera's memory card format has been changed from CFast 2.0 to CFexpress, enabling faster data writing. In addition, the camera will include two memory card slots.
IV.        AF Start button features a new internal device that enables fast AF tracking setting without users having to release their finger.
V.         Battery Pack LP-E19 and a newly designed power management system provide a greater number of shots per charge compared with predecessor models.
To receive further information as soon as it is released, register your interest here.
*High Efficiency Image File format. Realizes wider dynamic range and color representation compared with JPEG.
**Transfer speeds may be adversely affected depending on the usage environment.
†Supports Bluetooth Low Energy technology.