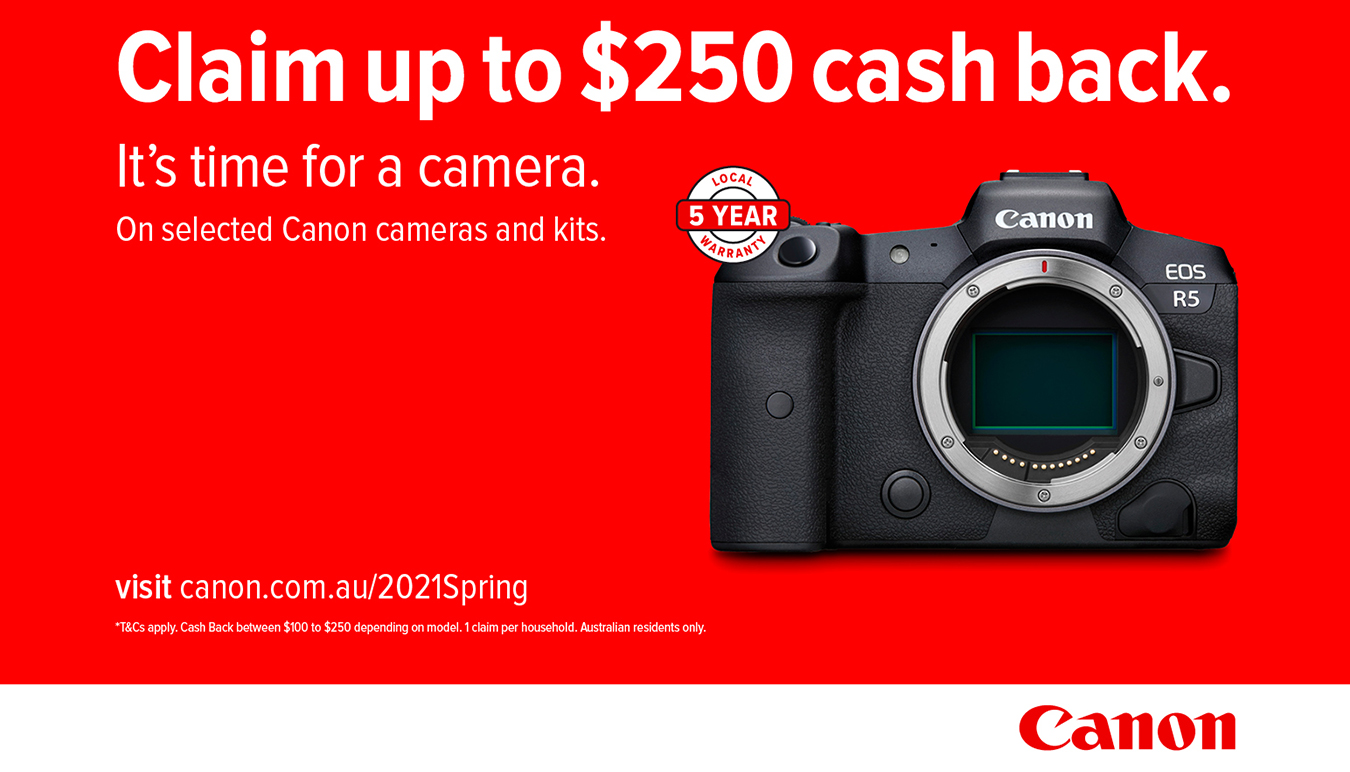 Save up to $250 on selected Canon products until October 05, 2021. 
HOW TO CLAIM YOUR CASH BACK
Make an eligible purchase between 01 August 2021 and 05 October 2021 and keep your receipt and box.
Provide us your receipt and serial number. Simply upload a photo of your receipt and serial number; we will validate it and then we'll process your claim.
This is the fun bit. Once we've validated your receipt we'll deposit your cash
ELIGIBLE CAMERAS
TERMS AND CONDITIONS
ONLY 1 CLAIM PER HOUSEHOLD.
The Promotion is open to individual Australian residents only ("Eligible Participants"). Make an Eligible Camera purchase from SUNSTUDIOS Australia between 01/07/2021 and 05/08/2021 to claim a Spring Cash Back. Only one Cash Back may be claimed per household. Canon Australia Spring Cash Back 2021 available by claim only submitted by 05/08/2021. Cash Back will be deposited in consumers nominated bank account within Australia to the Eligible Participant following a successful claim. Original receipt and serial number of Eligible is required to make a claim. Each authorised retailer stocks different models and stocks of some models may be limited – contact your retailer for details. See canon.com.au/2021spring (or in store) for information on Eligible Cameras, the specified lens available for each Eligible Camera, how to claim, and full Terms and Conditions.