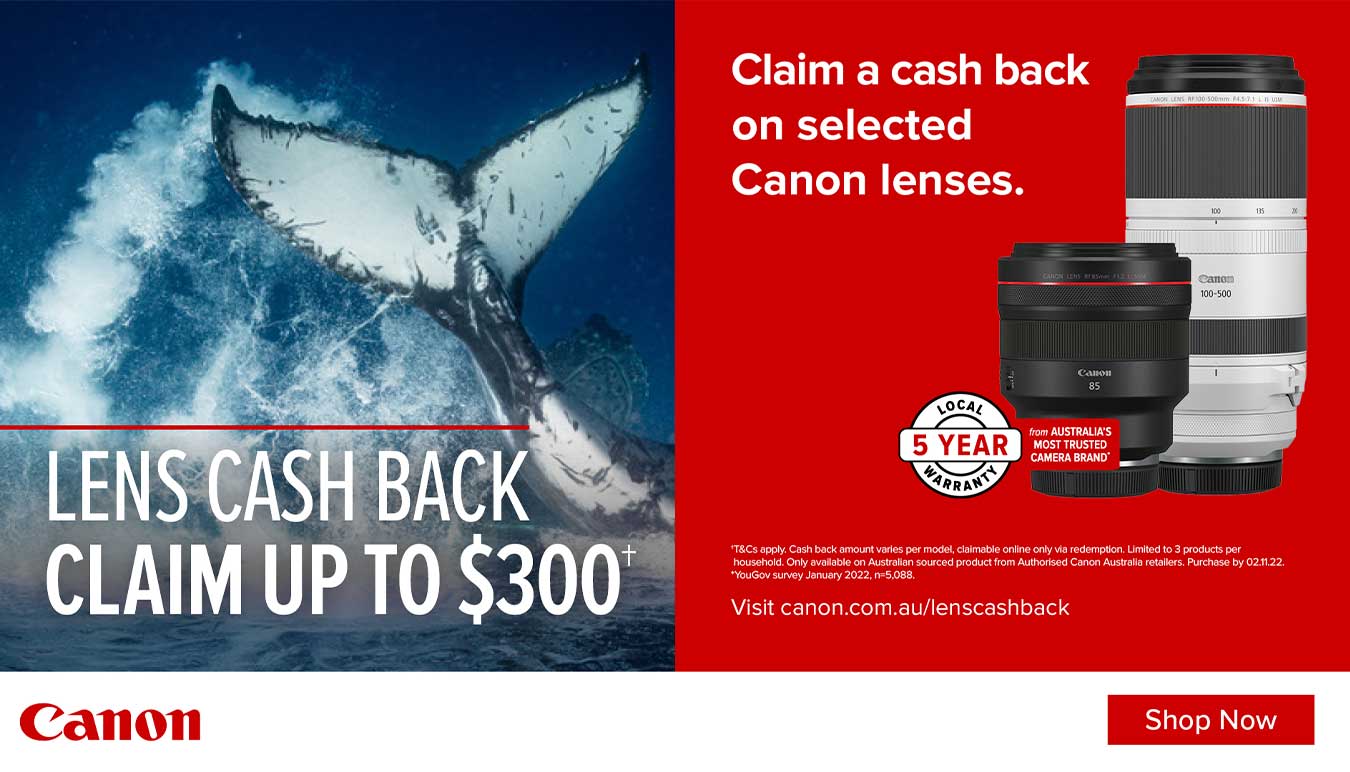 Save up to $300 on selected Canon products until November 2, 2022.
HOW TO CLAIM YOUR CASH BACK
Make an eligible purchase between 1 September 2022 and 2 November 2022 and keep your receipt and box.
Provide us your receipt and serial number. Simply upload a photo of your receipt and serial number; Canon will validate it and then process your claim.
This is the fun bit. Once Canon has validated your receipt we'll deposit your cash
ELIGIBLE CAMERAS
TERMS AND CONDITIONS
ONLY 1 CLAIM PER HOUSEHOLD.
The Promotion is open to individual Australian residents only ("Eligible Participants"). Make an Eligible Lens purchase from SUNSTUDIOS Australia between 01/09/2022 and 02/11/2022 to claim a Lens Cash Back. Only one Cash Back may be claimed per household. Canon Australia Lens Cash Back available by claim only submitted by 16/11/2022. Cash Back will be deposited in consumers nominated bank account within Australia to the Eligible Participant following a successful claim. Original receipt and serial number of Eligible is required to make a claim. Each authorised retailer stocks different models and stocks of some models may be limited – contact your retailer for details. See www.canon.com.au/lenscashback (or in store) for information on Eligible Lenses, how to claim, and full Terms and Conditions.