Canon EOS C300 Mark II EF Kit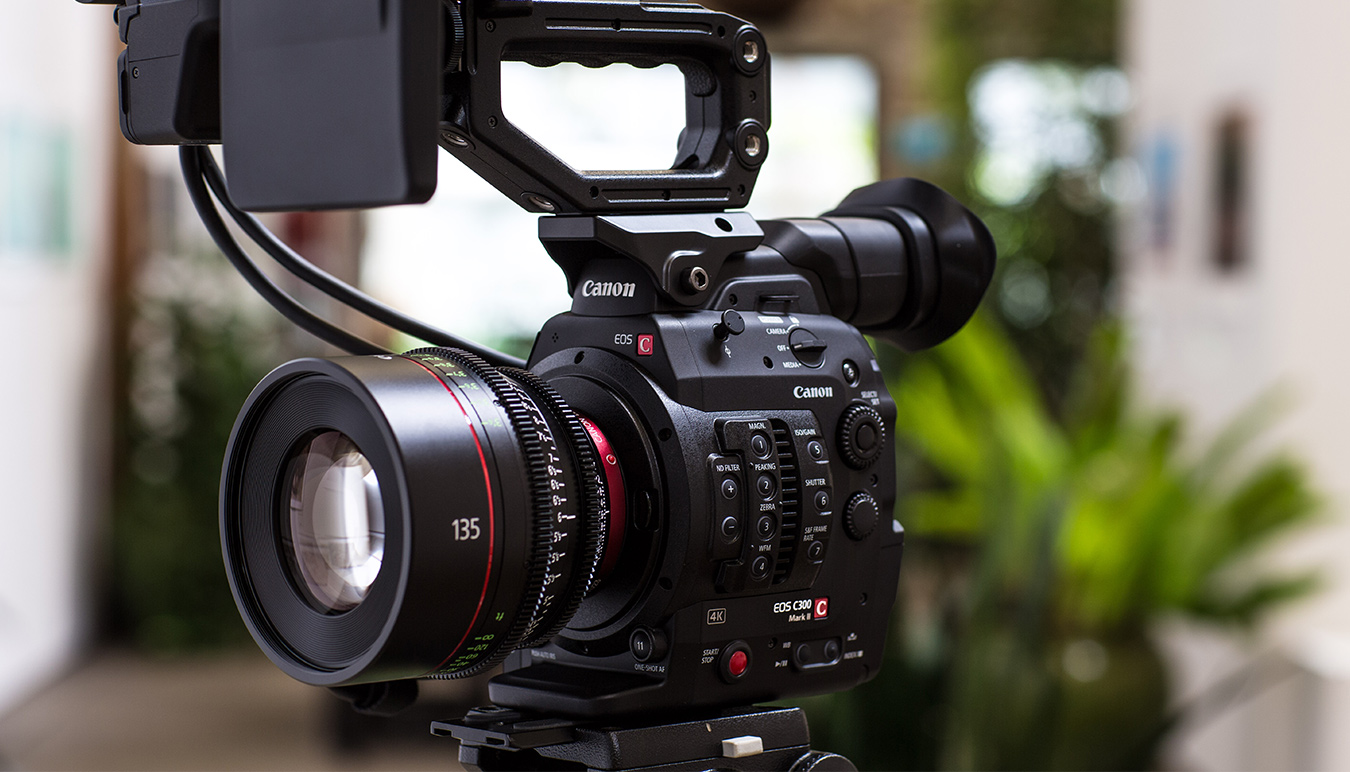 The most exciting new Canon EOS C300 Mark II EF cinema camera is available for hire as a ready-to-shoot motion kit.
Take advantage of the newest and improved Canon cinema camera by renting the kit with the essential accessories for your next shoot.
SUNSTUDIOS Sydney rental team has put together all the crucial and necessary equipment for shooting with the Canon EOS C300 Mark II EF. This kit will assist to make your shooting process much simpler and easier in studio and on location.
The Canon EOS C300 Mark II EF kit includes:
1 x Canon EOS C300 Mark II EF body with monitor + audio attachment
1 x Arri Cine Plate for the C300 Mark II with a pair of 15mm L/W Rods 340mm length 
4 x Canon BPA-30 Batteries
1 x Canon Dual Battery Charger 
3 x Sandisk 128GB Extreme Pro CFast 2.0 Cards  
1 x Sandisk Extreme Pro CFast Reader (single slot)
1 x Pelican 1564 Travel Case with customisable padded dividers
Rent the Canon EOS C300 Mark II EF kit for $580 per a day (GST inclusive).
The Canon C300 Mark II EF is a professional-level 4K HD digital cinema camera and a fantastic upgrade from the original Canon EOS C300. The key features include:
Internal 4K Recording
Features the ability to record 10-bit 4:2:2 files internally at up to 410Mbps in 4K. Integration with professional workflows Canon's XF-AVC codec is compatible with in standard NLE systems.
New 8.85 Megapixel Super 35mm CMOS Sensor and Dual DiG!C DV 5 image processors
offers up to 15 stops of dynamic range (12 stops in the Canon EOS C300) and a high speed readout twice as fast as the original C300 for reduced rolling-shutter distortion. It provides improved high ISO range for superb low light performance with low noise.
Dual Pixel CMOS AF
The focus area has been hugely expanded to 80% both horizontally and vertically, assisting to secure the maximum coverage for tracking the moving subject. 
Canon EF Lens Mount
Compatible with the all Canon EF Cinema lenses including CN-E primes, super telephotos, specialty tilt-shift, macro and fisheye lenses.
Designed for ergonomics and versatility
Features removable components depending on the needs and an improved low-angle top handle with additional mounting points.
Total Control and Connectivity
Features full manual control or enhanced automatic modes. The Canon EOS C300 Mark II EF also provides twin 3G-SDI outputs capable of 4K Raw, a genlock input, a time code input/output, an HDMI output at the rear of the camera body.
For more info just ask our Sydney rental team:
equipment@sunstudiosaustralia.com
02 9641 5533
Are you in Melbourne and interested in hiring this kit? Contact our Melbourne team:
melbourne@sunstudiosaustralia.com
03 9427 7440