Delicious, Balanced, Fresh and Cooked For You By Nat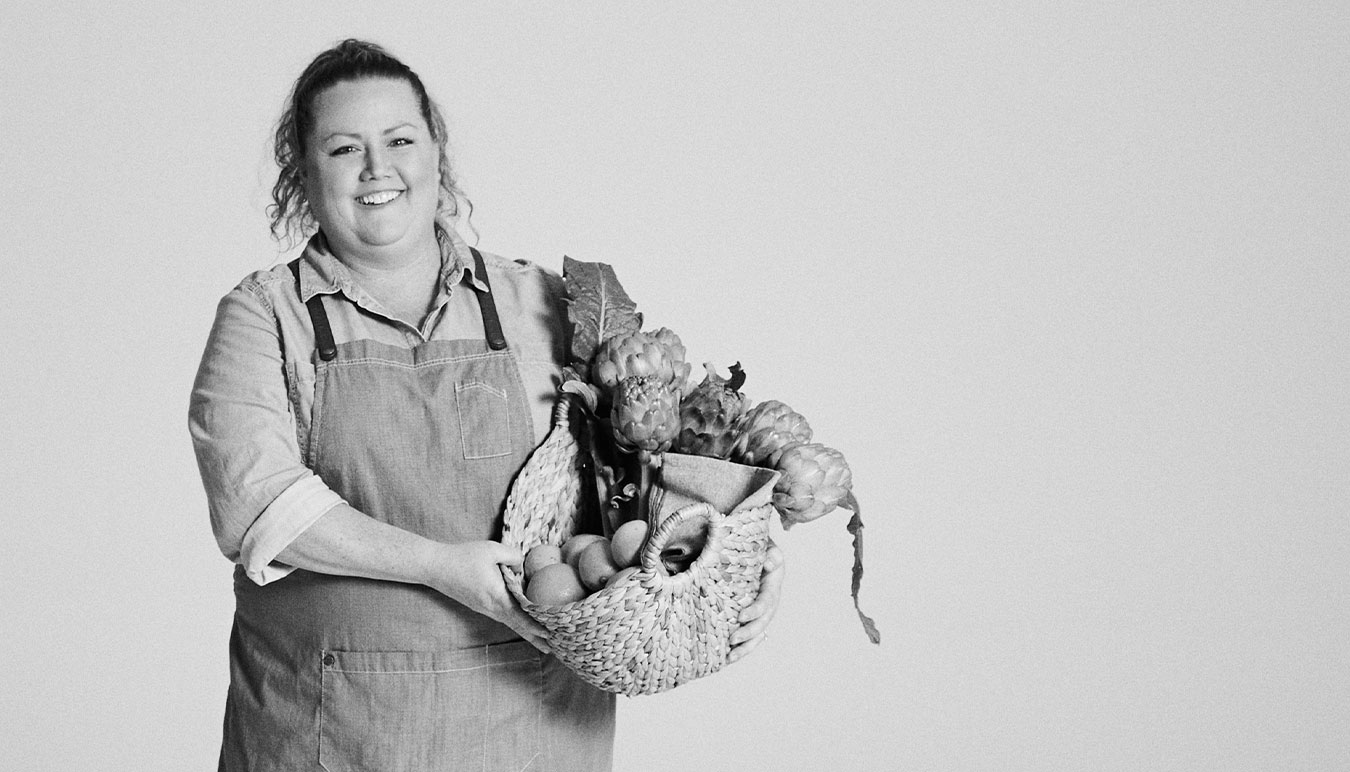 Natalie Jaeger's personalised, fresh and ever-changing menu is designed to keep cast, crew and clients satisfied and ready to work on set. She spoke to Sunroom about her career-to-date and vision for one of Sydney's leading catering businesses.  
Cooked For You By Nat caters for in-studio and on location shoots and events seven days a week from their kitchen base in SUNSTUDIOS Sydney at 42 Maddox Street Alexandria. For menu information and bookings contact studios@sunstudiosaustralia.com.  
---
Tell me about your career prior to arriving at SUNSTUDIOS. 
I worked for the Sydney Restaurant Group for a number of years starting as an apprentice and later returning as Sous Chef at Aqua Dining and Ripples, Milsons Point. I ran a café at Bronte Beach for a few years and was also Sous Chef at the Sir Stamford Hotel in the city. 
Having kids as well as a full-time career as a chef is quite challenging, so in recent years before joining SUNSTUDIOS, I worked for The Essential Ingredient as part of their wholesale purchasing division - while also running my own meal delivery and catering service (turns out I like a challenge).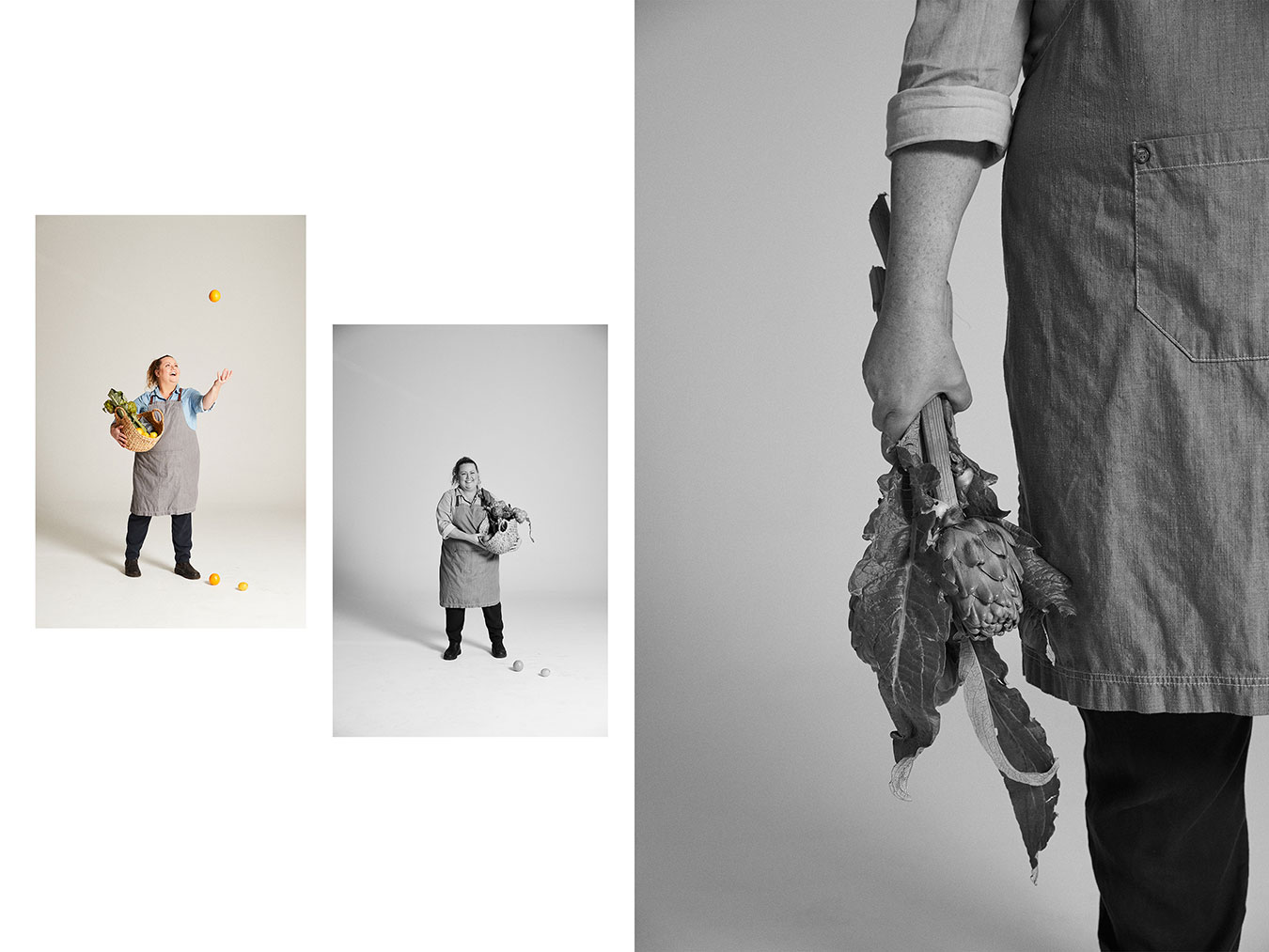 Image by Kristina Yenko
What did you learn during that process about what you'd like to do with your own business?
I realised that I really enjoy having direct contact with my clients. Face-to-face feedback is so much better than compliments fed via the wait staff.
 

I enjoy catering because it gives me that opportunity to interact with my customers and work with them to create a really well thought out event or meal plan that meets all of their needs.
Commercial kitchens are super high energy and it's really exciting being in a brigade of chefs, but catering offers a different experience compared to restaurants.
What have you learned about how to best cater for clients in the imaging industry? 
I've had to accept that catering is often the last thing people think about for a shoot! Plus there are a lot of dietary requirements in this industry.
It may be the last thing they consider but it's a very important part of a shoot. A lot of caterers will put out lunches that are very carb heavy which will fill you up but also weigh you down.  We are all about lean proteins, lots of salads and wholegrains. We always remember it's a working lunch so it's about building a balance of nutrients that will fill you, keep you going but most importantly, taste delicious!
I like being hospitable. If you are in hospitality and you don't want to be hospitable then you are in the wrong industry. So we don't mind if someone tells us exactly what they want and we just make it happen.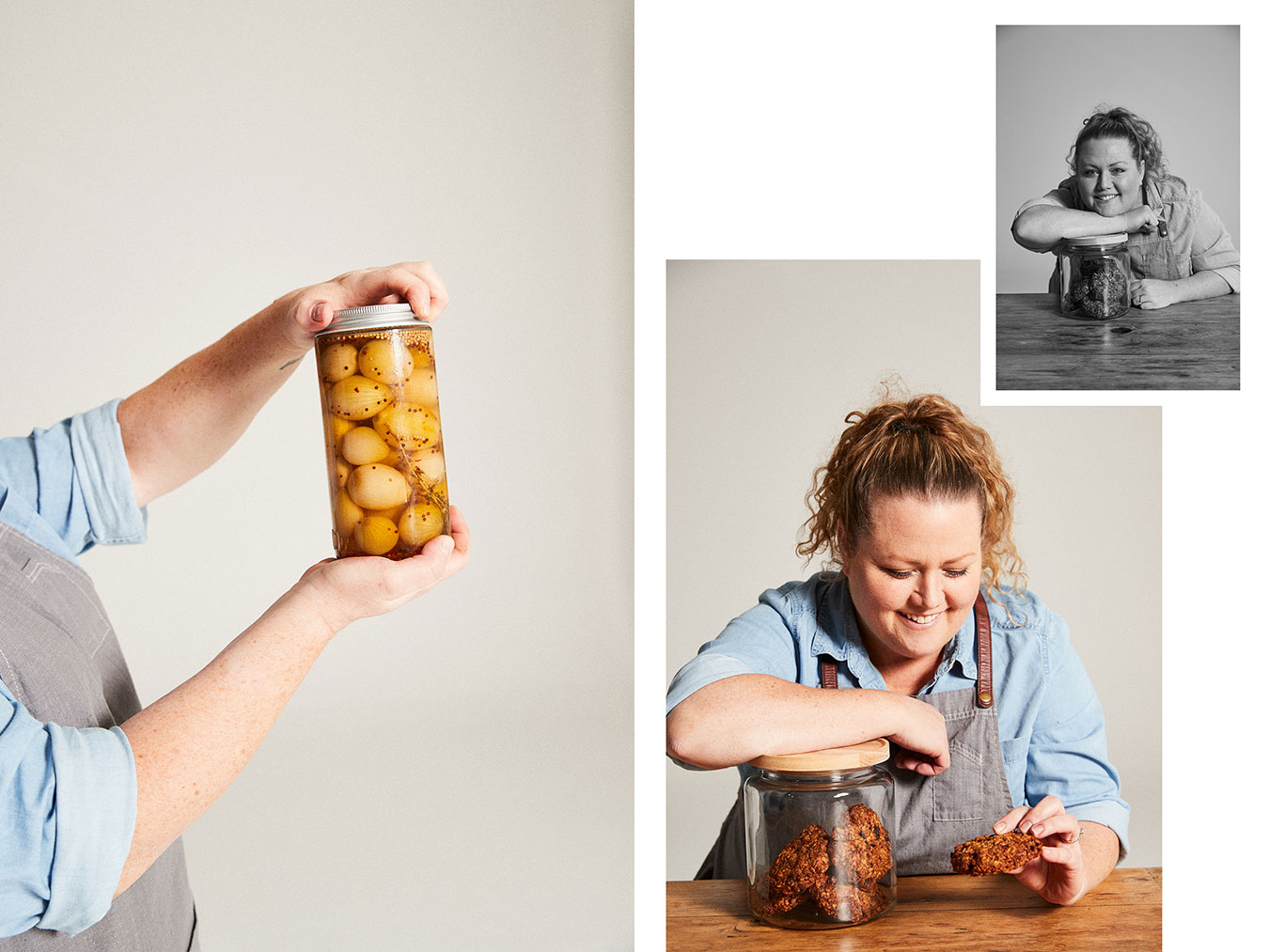 Image by Kristina Yenko
Have you been hospitable your whole life?
Yes – for sure. From a young age I cooked a lot with my mum. We always had friends over and I would always help cook, I was happiest hanging around the kitchen.
Was there ever anything else you thought you might choose to do or was it obvious you wanted to be a chef? 
I did try a couple of things. I went to COFA at the University of New South Wales but it wasn't for me. I can't sit down. I am definitely a hands on creative, cooking took over as my art form and I love being creative with my food.
Does your creative bent show up in your cooking and menu planning?
It's all about balance - ensuring your flavours, colours and textures are balanced. If it's not balanced it's not enjoyable - it's not pleasurable. 
Plus, they say you eat with your eyes so I take great pride in making my food as visually appealing as it is tasty. I won't go so far as to say the plate is my canvas but I think you get the picture.
Anyone who has seen our event grazing tables should be able to attest to the visual impact.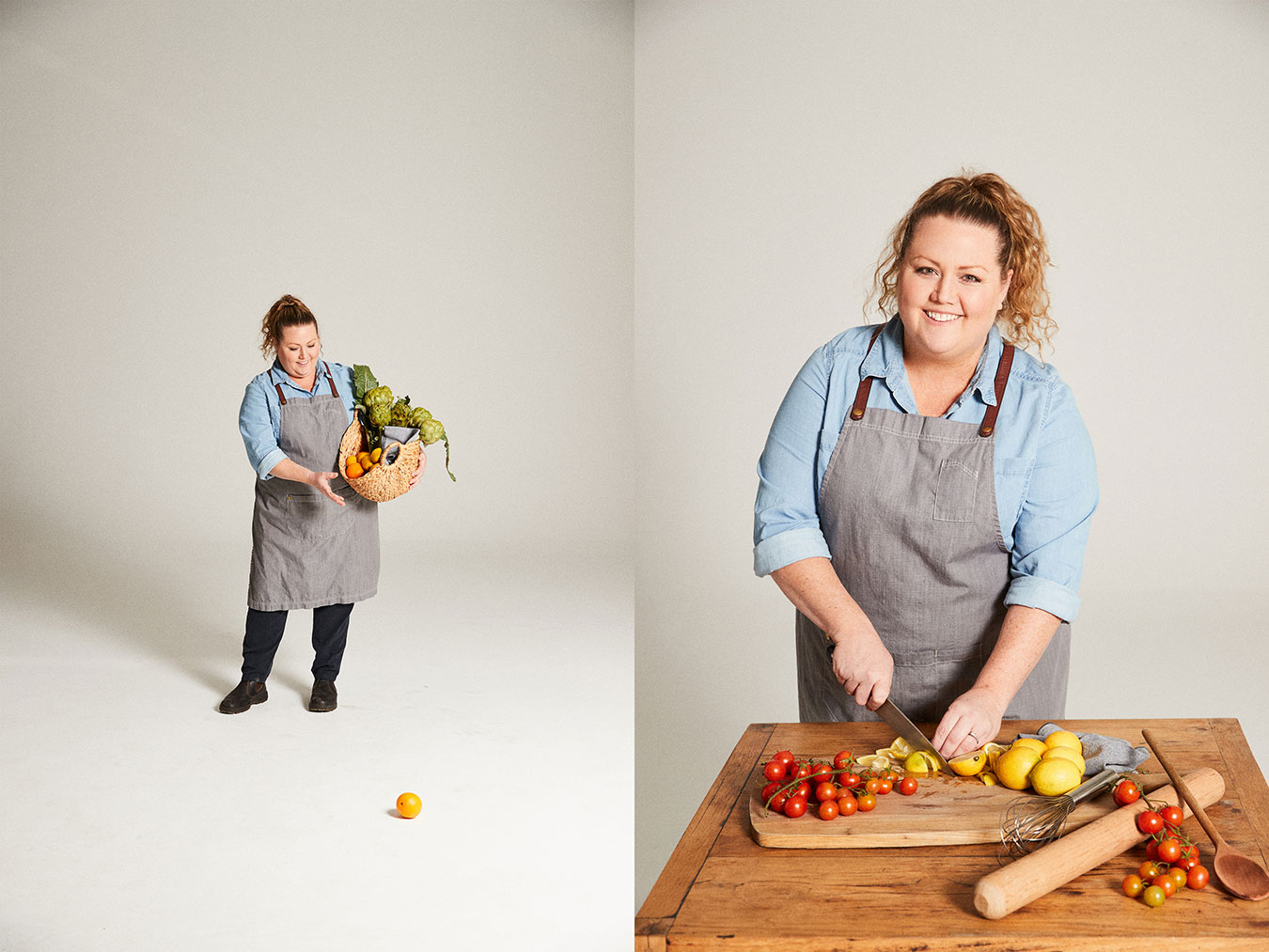 Image by Kristina Yenko
How would you describe that vision?
At the moment the menus are different week-to-week as so many clients come here on a regular basis, we don't want to serve the same thing all the time. 
Today for example we had a chickpea and tomato salad with spiced lamb and quinoa meatballs matched with smoked baba ganoush sauce and toasted pita bread with zaatar. 
From a taste point of view, seasonal, local ingredients always taste better. We have themes to keep the flavours beautifully paired. I don't have to think about it too much because it comes naturally to me. 
What are the advantages of using a catering service over standard delivery? 
Variety. Convenience. Freshness. Health. 
If we are not excited about eating it, we don't serve it. 
We offer personalised service and fresh cooking. If someone comes to me with specifications and a budget I can always make something work.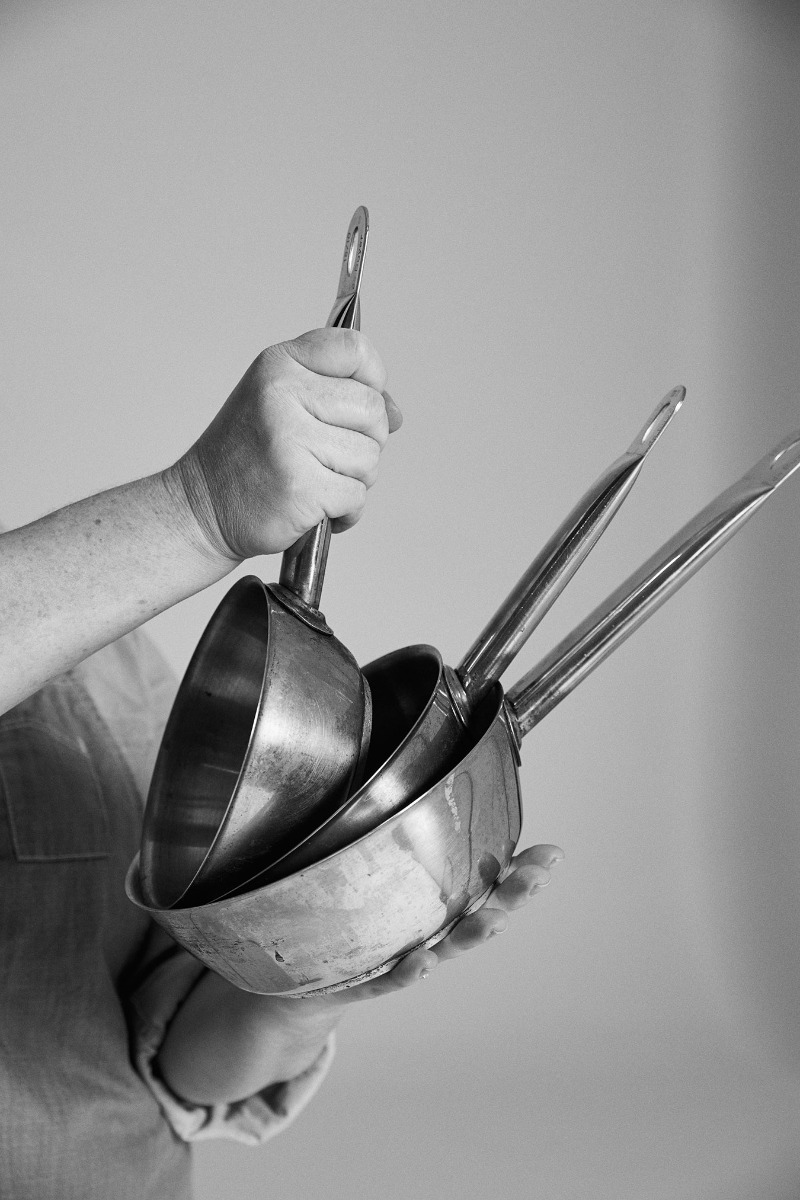 Image by Kristina Yenko
What are the most satisfying parts of the job for you? 
The team at SUNSTUDIOS is great. There's definitely a big varied group of people and no one can deny the excitement of a studio or location shoot, so it's great to be a part of that world, even if it is just through feeding them.
The other thing I love about my job is that it's always changing, always evolving. There is always new food. Things I haven't tried and recipes I don't know.
You're always learning. If you travel you see food. If you meet a new person or go to someone's house, the way someone else cooks something is interesting. 
In the past ten years we've seen society as a whole evolve into a real "foodie" culture and I love that because it means people have a new found appreciation for good quality food, great produce and excellent coffee so I'm happy to be in the middle of this revolution. It's satisfying and exciting and I never get tired of it. 
---
During COVID-19 all catering comes individually packaged for safety your studio or location shoot, or meeting. For menu information and catering bookings in studio or location contact studios@sunstudiosaustralia.com.