Emily Abay tests Canon EOS R Mirrorless System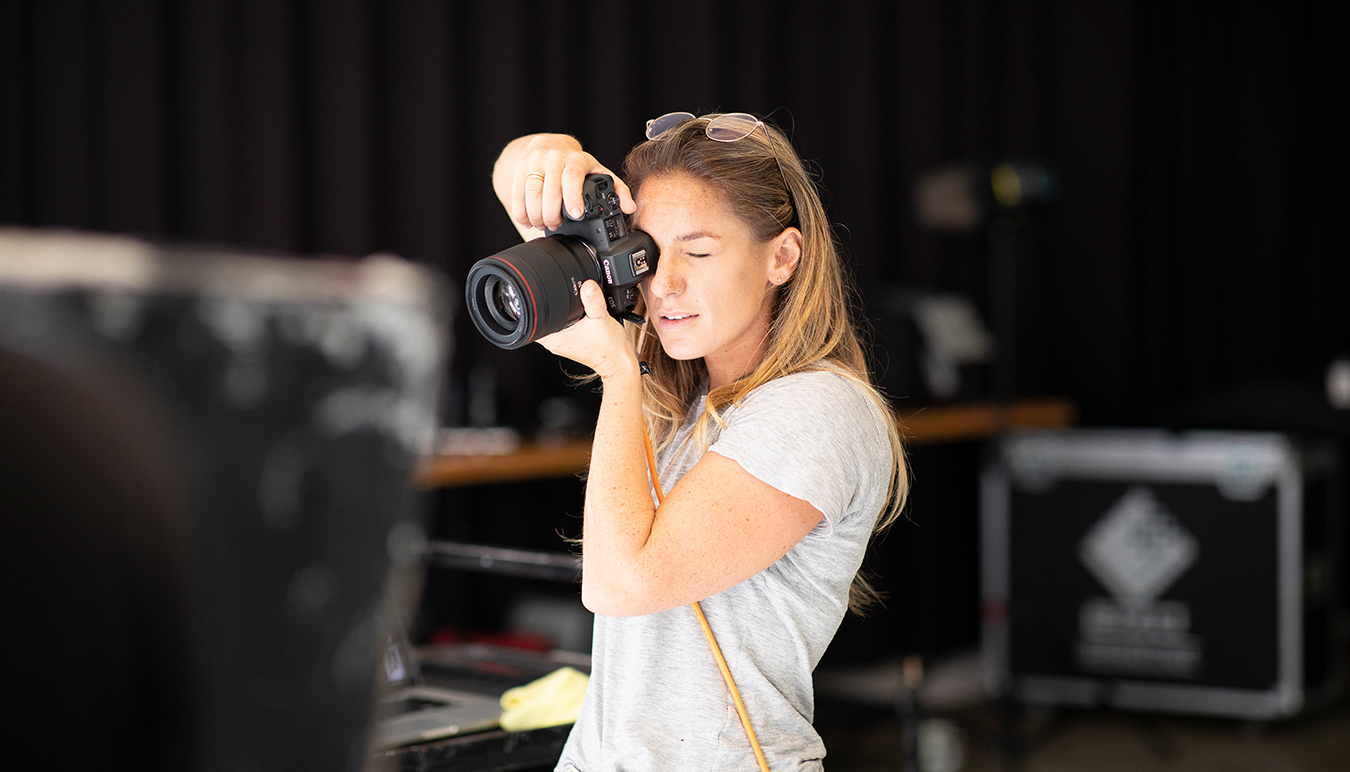 It's Wednesday morning at SUNSTUDIOS and a talented crew collaborating under the direction of photographer Emily Abay have assembled in Studio 6.
Their task: to put the new Canon EOS R through its paces in a fashion editorial shoot. 
To date, Emily has enjoyed mirrorless cameras for candid use but this is the first time she is bringing one into her professional practice.
"To me it's more something I would take on a trip, throw in a hand bag and go. I'd never thought about using it professionally or to replace any of my other bodies."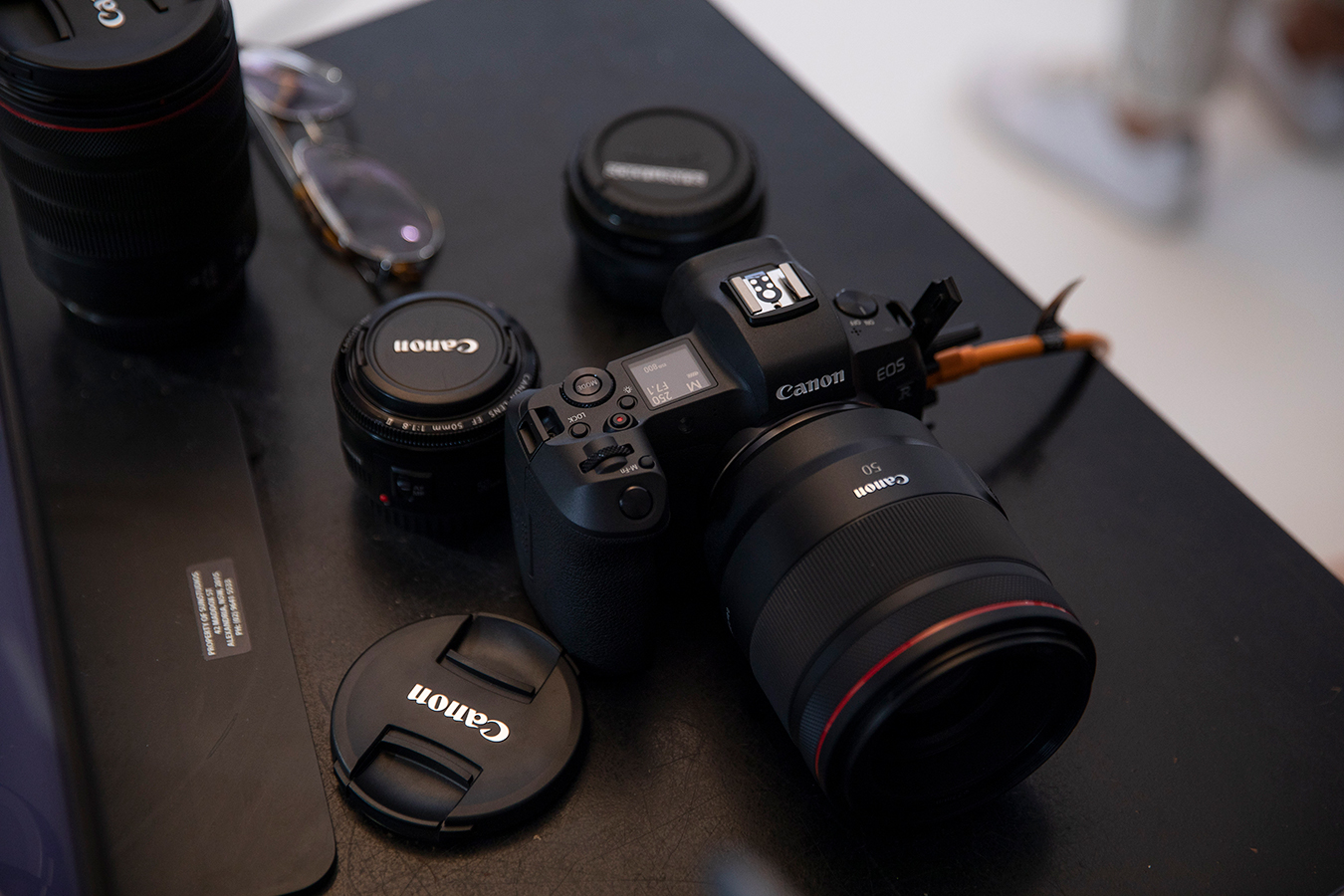 Now in studio, her first impressions were to note the lightness and ergonomics of the camera body, allowing for intuitive use.
"Initially it's like reading a different language as I am used to shooting with DSLRs. But it only took a few minutes to realise where everything was and as soon as we customised it for the way I shoot – in five minutes I found it really, really easy to adapt. I didn't find it hard to adjust to."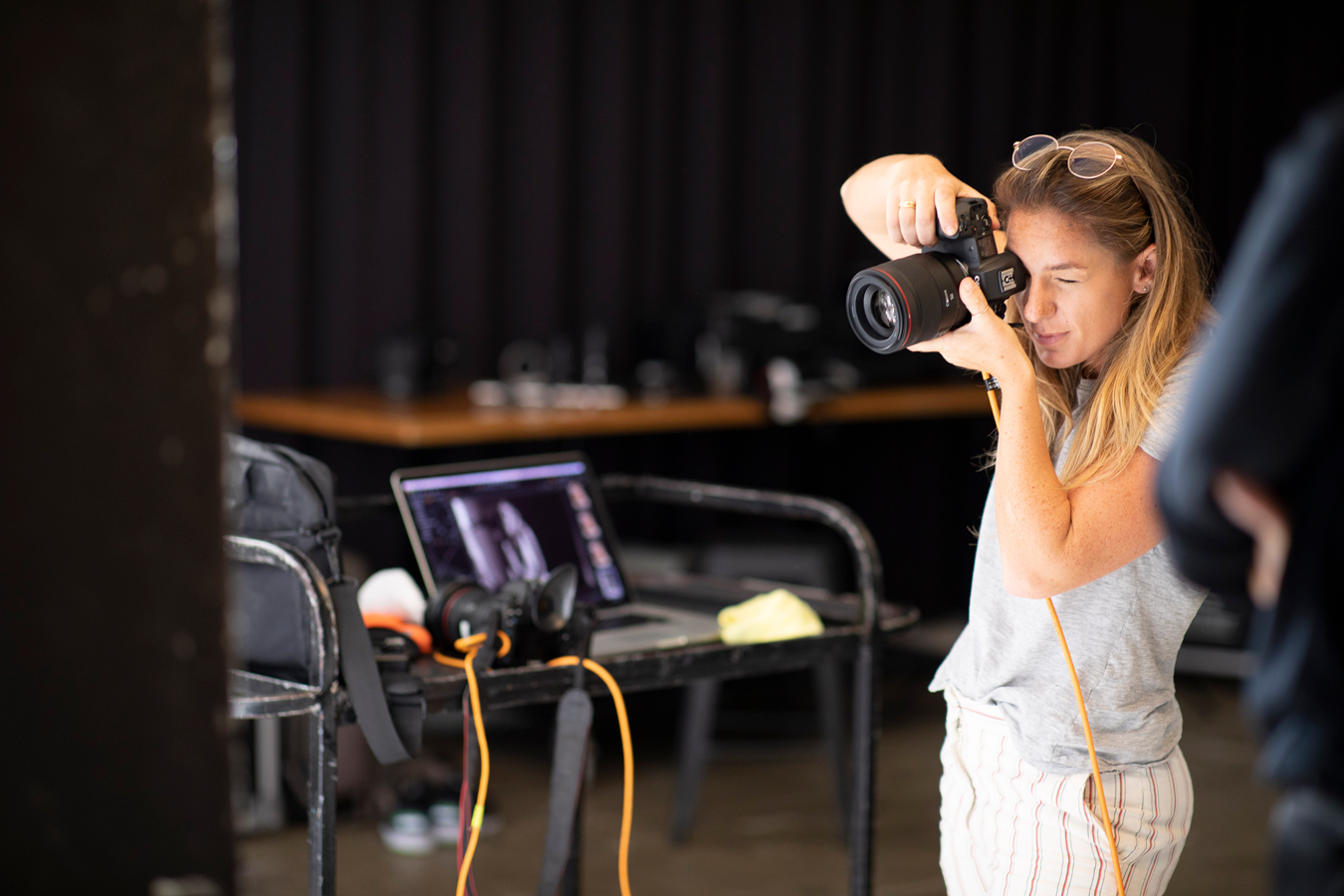 MAXMADE hair/make up and styling by Anne Marie is edgy and bohemian. To counterpoint, the light by Broncolor 1.6K HMI is clean, crisp and full of contrast.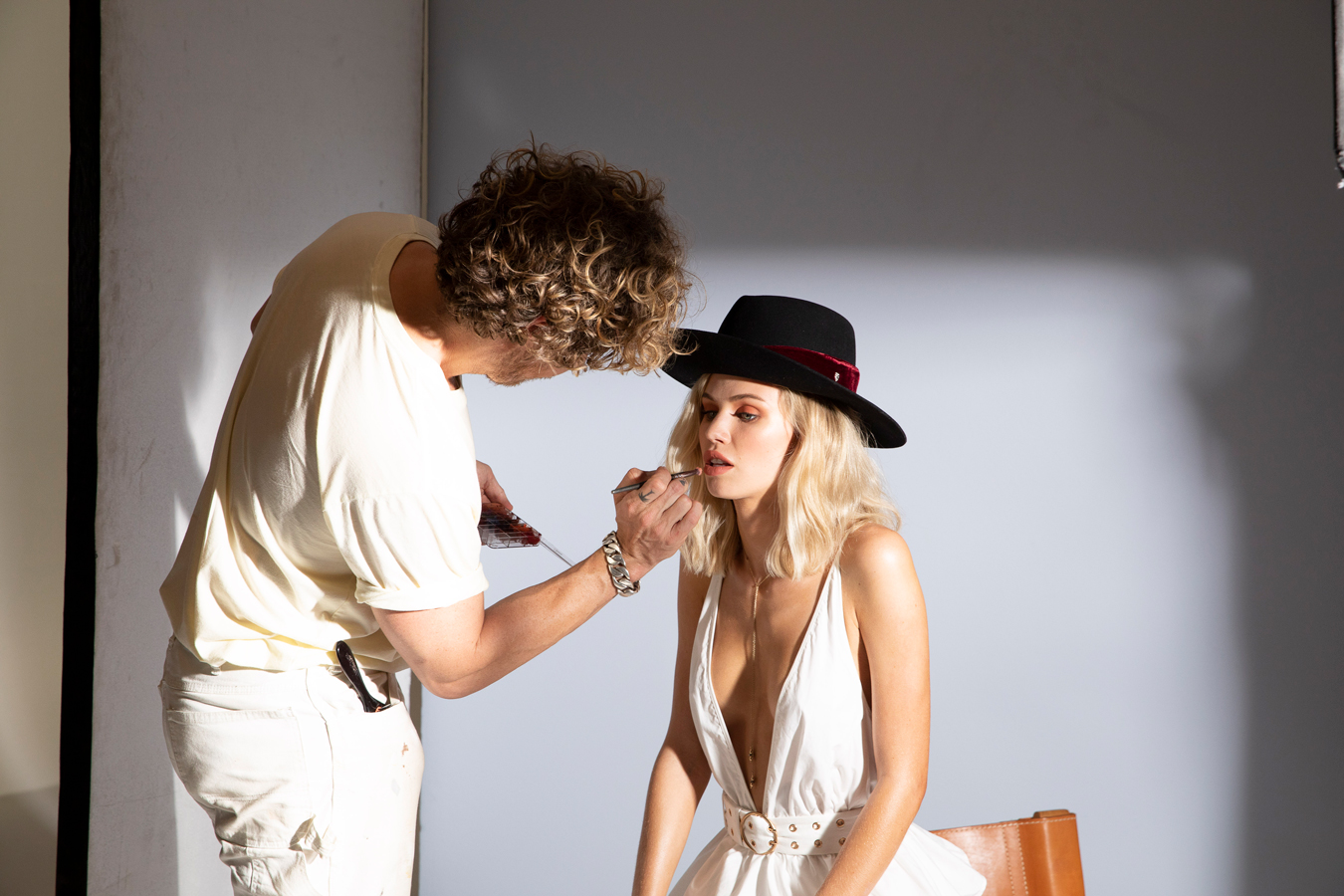 Emily has chosen a simple and contained set of a single plain wall flat, which will not overcompensate for or distract from any performance limitations in the camera.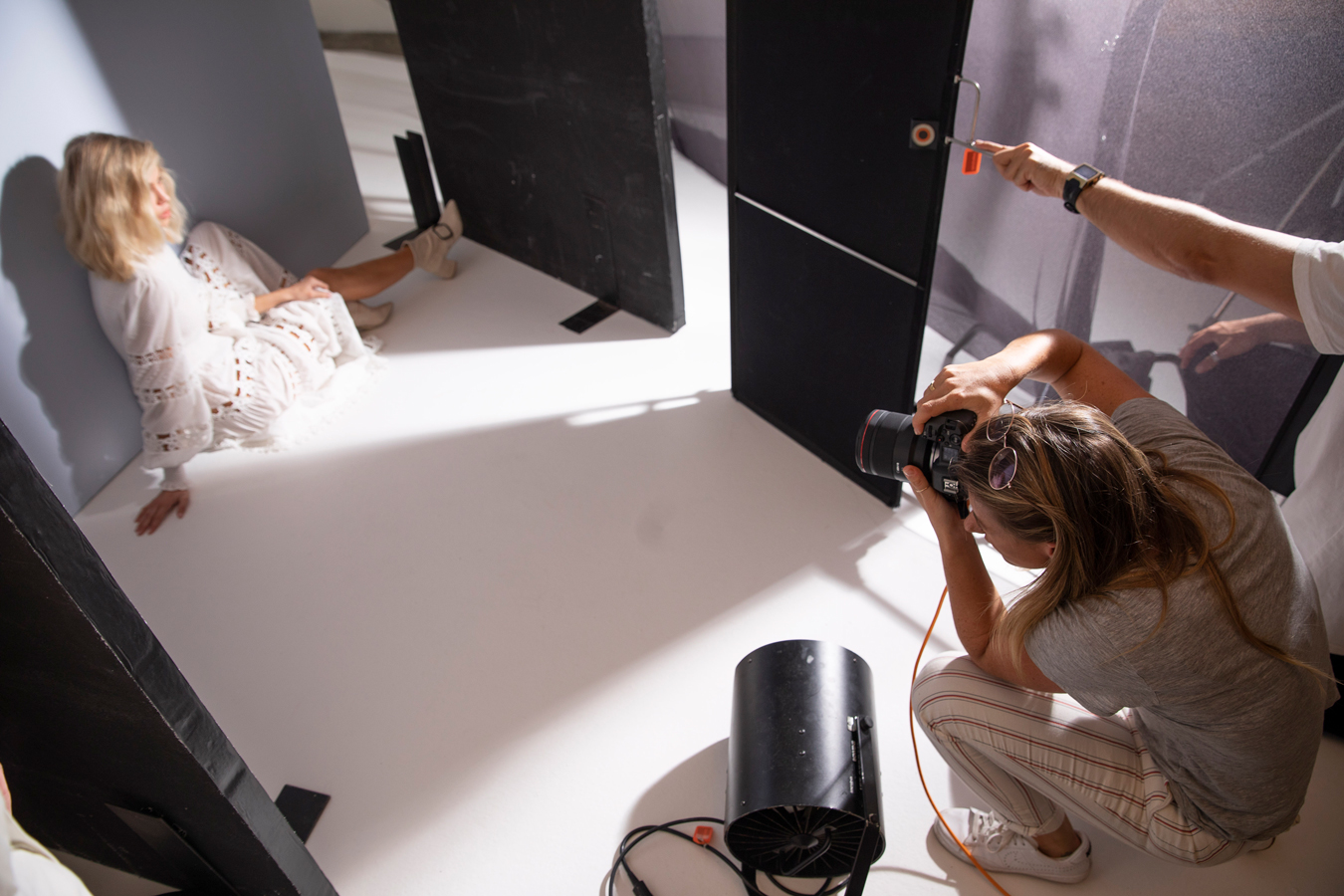 The goal is a fashion editorial with a focus on beauty and luminous skin, utilising feature shadows that push the full capacity of dynamic range in the sensor.
Next test, a close look at the files.
"We used the new RF 50mm which was so beautiful for portraiture and beauty - the quality was phenomenal. You chould see every single grain – it looks absolutely gorgeous. Crisp and so sharp and the colours were so beautiful.
"For fashion I use a 24mm-70mm because I like the distortion and the flexibility. I used the adaptor to try (using the EOS R body with) some of my usual lenses. It was good to know that if I buy this camera I won't have to get rid of any of my old lenses."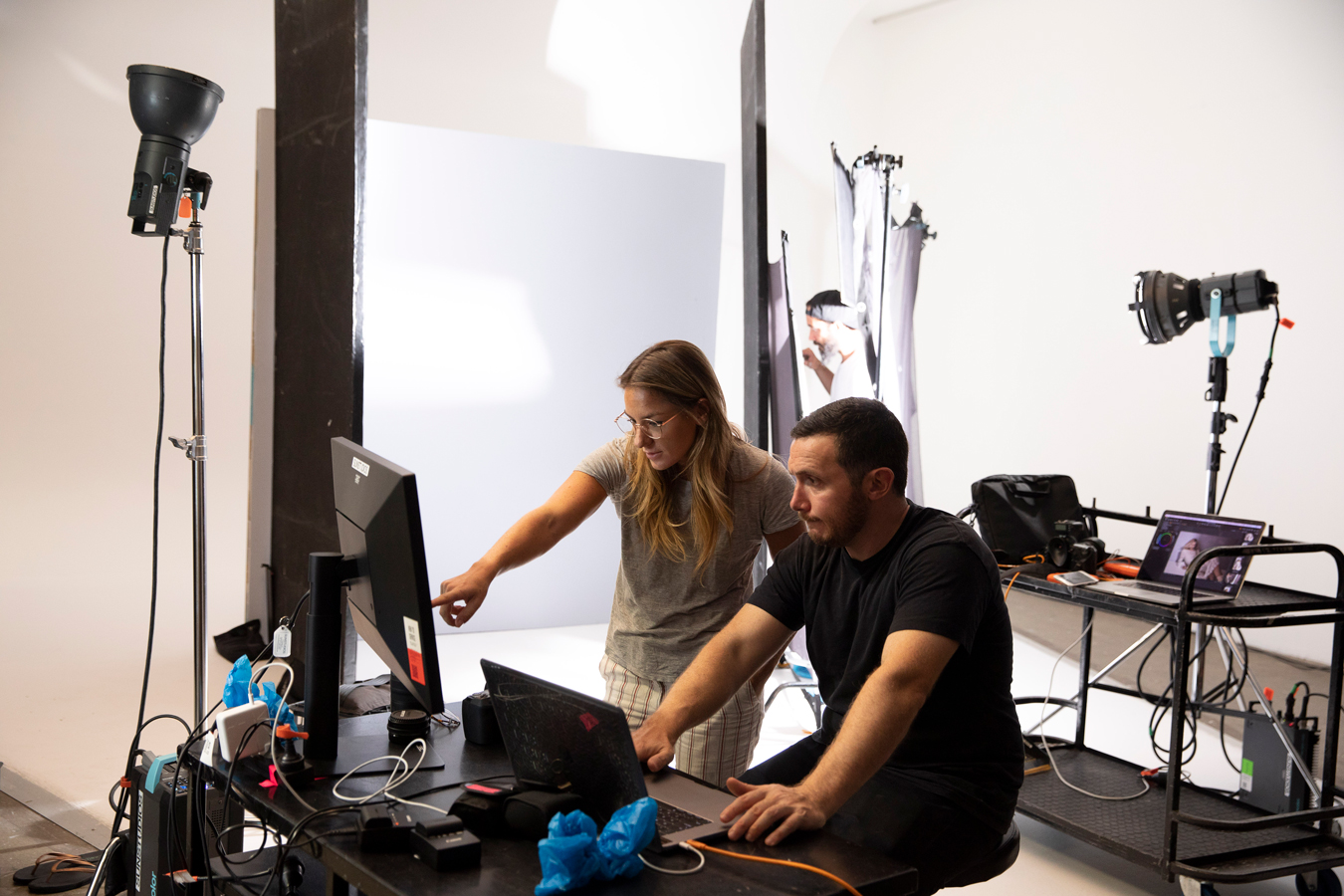 Emily's verdict? 
"The dynamic range and the detail is incredible."
But significantly for someone who travels as much as Emily, it is the combination of the file quality with the portability that makes the EOS R such a versitile and appealing body option. 
"I am constantly on an aeroplane - every week I feel like I am going somewhere different at the moment and it is so heavy carrying around my kit. I am only little as well! And I often don't travel with help. For me, having a camera that is light and compact will suit my lifestyle so much better. Especially now I have familiarised myself with the functions, this is going to be a no-brainer."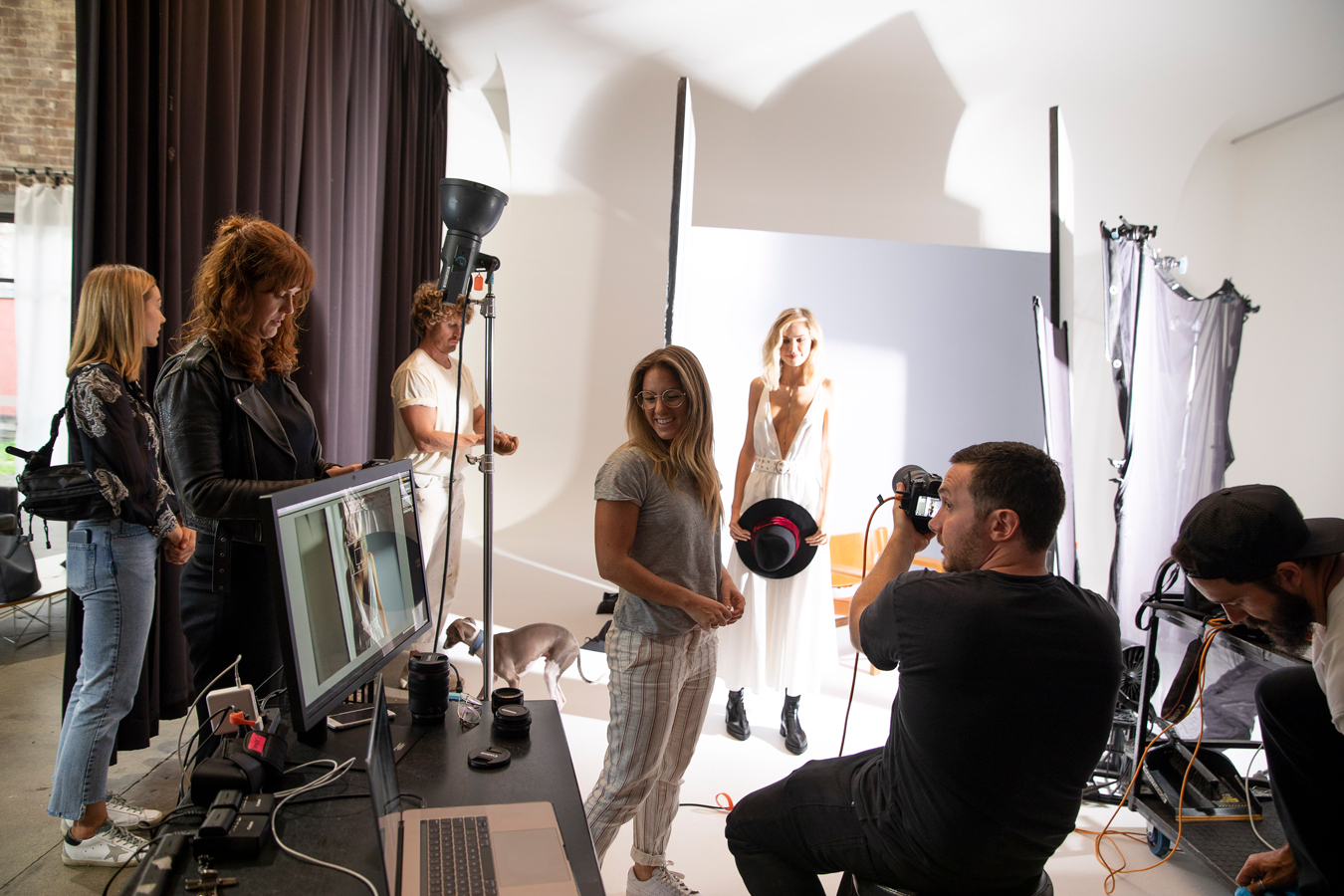 The EOS R System is available to purchase and rent at SUNSTUDIOS.

Get in touch with our friendly Sales and Rental teams to find out more.
SYDNEY

Retail | sales@sunstudiosaustralia.com | P: +61 2 9641 5555
Hire | equipment@sunstudiosaustralia.com | P: +61 2 9641 5533
MELBOURNE

Retail | melbourne@sunstudiosaustralia.com | +61 3 8695 9700
Hire | melbourne@sunstudiosaustralia.com | P: +61 3 8695 9700