EXHIBITIONS and NEWS
Entries Open | 2016 Emerging Photographers Award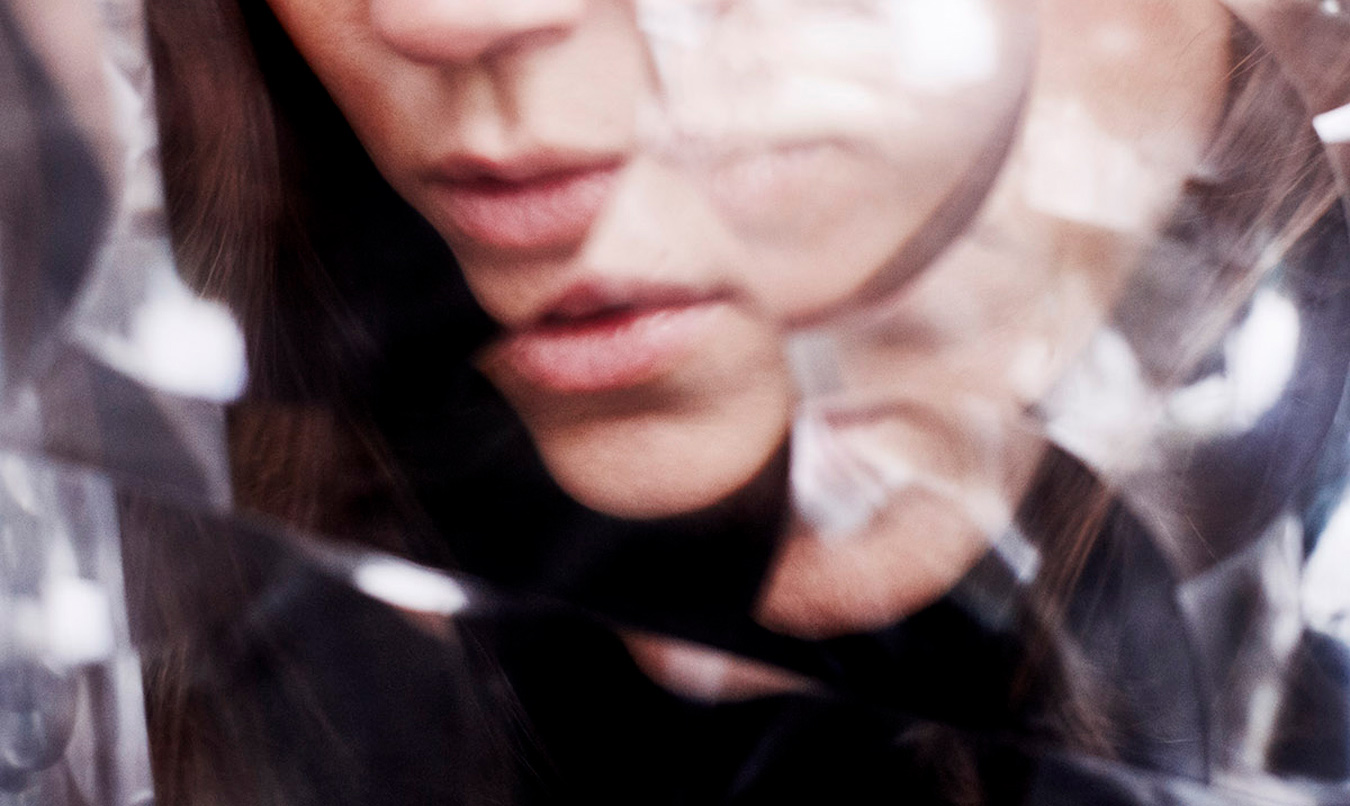 SUNSTUDIOS opens entries for the 2016 Assistants & Emerging Photographers Award.
Now in its seventh year, SUNSTUDIOS' prestigious 'Assistants & Emerging Photographers Award' will be driven by the theme, 'Free'. 

The Assistant & Emerging Photographer Award is synonymous with unearthing unique and innovative talent among emerging photographers in the Australian photography industry. 
The award aims to promote new talent within the photographic industry and provides photographers with unique exposure to industry leaders both in attendance on the opening night and during its exhibition period, and through significant media coverage of the event.
This year is no different and the finalists will be judged by the industry leaders. The judging panel will be announced soon – watch this space.
The winner and the runner-up will be announced on the opening night on the 8th September 2016 at SUNSTUDIOS Sydney, and substantial prizes sponsored by Canon Australia and broncolor will be given.
Prizes have been announced!
Winner: $4,000 "Canon dollars" to be spent on Canon products at SUNSTUDIOS.
Runner Up: Broncolor Siros 400 L Outdoor Kit 2. 
Please read the Terms and Conditions below and then submit your entry to: submissions@sunstudiosaustralia.com
File requirements are RGB Tiff file, 300DPi with embedded RGB icc profile of artist choice.
PLEASE NOTE: ENTRIES CLOSE MIDNIGHT SUNDAY 7th AUGUST 2016. 
SUNSTUDIOS ASSISTANTS AND EMERGING PHOTOGRAPHERS AWARD
The SUNSTUDIOS Assistants and Emerging Photographers Award is a competition run once a year by SUNSTUDIOS Australia to promote and celebrate the creativity and artistic flair of emerging photographers.
This year's theme is 'Free'.
Twenty finalists will be exhibited at SUNSTUDIOS Sydney from September 8 to September 25 2016. The overall winner and runner up will be announced on the opening night of the exhibition and will be awarded further prizes.
TERMS AND CONDITIONS
Applicable terms
1. Information on how to enter and prizes forms part of these Terms and Conditions. Entry into the Competition is deemed acceptance of these Terms and Conditions.
Entrants
2. The Competition is only open to individual Australian residents who:
(a) are 18 years of age or older;
(b) are working within Australia in the photographic industry as an Assistant Photographer or an Emerging Photographer ("Entrants"); and
(b) are not employees, or immediate family members of employees, of: (i) the Promoter; (ii) companies which are related to the Promoter; or (iii) agencies associated with this Competition; and
3. An "Assistant Photographer" is an individual regularly assisting professional photographers with their work within the industry.
4. An "Emerging Photographer" is a professional photographer with less than four years' professional experience.
5. To be eligible you must NOT earn your primary income working as a photographer.
How to enter
6. To enter, Entrants must submit a photo which fits the theme "Free", together with a word document containing their contact details including phone number and email address, the title of the photo and a short description of their photo ("Entry") via email to SUNSTUDIOS Australia at the following email address: submissions@sunstudiosaustralia.com
7. Entrants Entrants may submit up to 4 single photos or a series of up to 4 photos.
8. All Entries must be received by the Promoter via email in accordance with clause 6 above by not later than midnight Sunday 7 August 2016.
Entry requirements
9. Entries must be in digital form, Supply High Resolution processed TIFF or JPEG RGB files with an embedded ICC profile.
10. Entries must be of an acceptable resolution and picture quality, as determined by the Promoter in its absolute discretion.
11. Entries must be the Entrant's own original work. If an Entry contains any third party copyright material, such as a third party artwork, the Entrant must have sufficient rights to capture that content in their Entry and to submit the Entry into this competition.
12. Entries must not be produced for, or used as part of, a commercial project or body of work.
13. The Entrant must obtain any required talent releases from persons who perform or appear in any Entry.
14. To the extent an Entry involves the depiction of children, Entrants must comply with the Australia Council's protocols for working with children in art: http://www.australiacouncil.gov.au/funding/children-in-art-protocols/.
Moderation
15. All Entries will be subject to moderation and will only be accepted and be eligible for judging once the Promoter is satisfied that the Entry appears to fit the Eligibility criteria of the competition.
16. The Promoter reserves the right to reject any Entry that it determines:
(a) is or may be discriminatory, racist, hateful, violent, threatening, abusive, defamatory, obscene, vulgar, pornographic, profane or indecent, offensive or unlawful;
(b) advertises or is otherwise designed to sell a product or service or increase traffic to any other website; or
(c) is otherwise objectionable. Entries may also be moderated for compliance with the Entry requirements listed above.
17. Such determinations are in the Promoter's absolute discretion and discussions will not be entered into.
How Entries are used and displayed
18. All Entrants retain any copyright they own in their Entries. By entering the Competition, Entrants grant the Promoter permission (which Entrants understand cannot be retracted) to:
a) Reproduce their Entries for display or archival purposes;
(b) Use their Entry for PR or marketing purposes;
(c) Capture their Entry in film footage or photos (to the extent they are exhibited) for subsequent use in any media; and
(d) Use their Entry on the Promoter's website, catalogues, books or in advertising;
But only for the purpose of promoting the Competition and future SUNSTUDIOS Assistant and Emerging Photographers Awards.
19. Printed Entries of the Competition become part of the Promoter's collection of prints and will remain the property of the Promoter to use for display in its collection of fine art prints.
Moral rights
20. The Promoter will use its best endeavors to uphold Entrants' moral rights. However, Entrants consent to any use of their Entries which may otherwise infringe their moral rights under the Copyright Act 1968 (Cth). In particular, Entries may need to be altered for online display such as altering the resolution of an image or cropping for display purposes. Wherever reasonable, Entrants will be credited where their Entries are used and displayed.
Determination of Winners
21. All Entries are judged by a panel of the industry's best to shortlist 20 finalists. A Winner and a Runner Up will then be selected from the finalists.
22. The Winner and the Runner Up will be selected based on creativity, technical execution and the Entry that best fits the theme.
23. The Winner and the Runner Up will be announced on opening night of the exhibition, Friday 8 September 2016.
Prizes
24. The top 20 finalists as determined by the judges will have their Entries printed and displayed at the SUNSTUDIOS Sydney exhibition, September 8.
25. A Prize will be awarded to the Entrants that submit the top two Entries as determined by the judges as follows:
(a) Winner: $4,000 "Canon dollars" to be spent on Canon products at SUNSTUDIOS (Canon dollars must be redeemed on Canon brand product available at SUNSTUDIOS only. Redemption is based on prices advertised by SUNSTUDIOS including GST at the time of redemption. May be used to purchase multiple Canon products up to the $4,000 value. If desired products exceed this value, the Winner may pay the difference. Expires COB 31 December 2016); and
(b) Runner Up: Broncolor Siros 400 L Kit 2.
SUNSTUDIOS Australia's Decision
26. The Promoter's decision in relation to any aspect of the Competition is final and no correspondence will be entered into.
27. No responsibility is accepted for late, lost or misdirected Entries.
Claiming Prizes
28. The Winner and the Runner Up will be notified by email and by a follow up phone call, together with instructions on how to claim their Prize.
29. If the Winner or the Runner Up does not claim his/her Prize by the time specified in the email described in clause 28, or if he/she cannot be contacted, or cannot provide suitable proof as to eligibility, personal identity or compliance with these Terms and Conditions, he/she will forfeit the Prize in its entirety. Prizes, or any unused portion of a Prize, are not exchangeable or transferrable and cannot be taken as cash.
30. It is a condition of taking the Prize that the Winner and Runner Up, if requested by the Promoter, sign a legal release in a form determined by the Promoter.
Entrant warranties and indemnity
31. Each Entrant warrants to the Promoter that:
(a) he/she has complied with the Entry requirements;
(b) no Entry submitted by him/her will contain viruses or cause injury or harm to any person or entity; and
(c) he/she has and will comply with all applicable laws and regulations, including without limitation, those governing copyright, content, defamation, privacy, publicity and the access or use of others' computer or communication systems.
Liability
32. Each Entrant agrees to indemnify the Promoter against all costs and claims in connection with a failure by him/her to comply with these Terms and Conditions.
33. Each Entrant agrees that he/she is fully responsible for each Entry he/she submits, and is fully responsible for any equipment, materials, licences or other costs required for or associated with each such Entry. To the fullest extent permitted by law, the Promoter excludes any liability for such Entries or any costs borne by the eligible Entrant relating to such Entries.
Other conditions that may disqualify Entrants or impact the Competition
34. The Promoter reserves the right to reject, disqualify, remove or moderate any Entry that it determines, in its sole discretion, does not fit the eligibility criteria set out in these Terms and Condition.
35. If this Competition is interfered with in any way or is not capable of being conducted as reasonably anticipated by the Promoter, including but not limited to technical difficulties, unauthorised intervention or fraud, the Promoter reserves the right, in its sole discretion, to the fullest extent permitted by law: (a) to disqualify any Entrant; or (b) subject to any written directions from a regulatory authority, to modify, suspend, terminate or cancel the Competition, as appropriate.
36. The Promoter reserves the right to disqualify any Entrant it finds to be tampering with the entry process or the operation of the Competition or to be acting in violation of these Terms and Conditions.
37. Errors and omissions may be accepted at the Promoter's discretion. Failure by the Promoter to enforce any of its rights at any stage does not constitute a waiver of those rights.
Privacy
38. The Promoter collects personal information and email addresses in connection with the competition in order to conduct the competition and to promote it and subsequent competitions, including via emails and online, to Entrants. The Promoter may also disclose such personal information to third party service providers, such as marketing agencies and technology providers, for these purposes. Entrants consent to such uses and disclosures. Entry is conditional upon providing such information.
39. Personal information collected by the Promoter in connection with this Competition will be managed in accordance with its Privacy Policy. For more information contact: marketing@sunstudiosaustralia.com
Liability
40. Nothing in these Terms and Conditions limits, excludes or modifies or purports to limit, exclude or modify the statutory consumer guarantees as provided under the Competition and Consumer Act 2010 (Cth), as well as any other implied warranties under the ASIC Act 2001 (Cth) or similar consumer protection laws in the State and Territories of Australia ("Non-Excludable Guarantees").
41. Except for any liability that cannot by law be excluded, including the Non-Excludable Guarantees, the Promoter (including its respective officers, employees and agents) is not responsible for and excludes all liability (including negligence) for any personal injury or any loss or damage (including loss of opportunity), whether direct, indirect, special or consequential, arising in any way out of this Competition including (but not limited to) out of: (a) any technical difficulties or equipment malfunction (whether or not under the Promoter's control); (b) any theft, unauthorised access or third party interference; (c) any Entry or prize claim that is late, lost, altered, damaged or misdirected (whether or not after their receipt by the Promoter) due to any reason beyond the reasonable control of the Promoter; (d) any variation in prize value to that stated in these Terms and Conditions; (e) any tax liability incurred by an Entrant; or (g) use of the Prize.
Miscellaneous
42. If any provision of these Terms and Conditions is unenforceable for any reason, such provision shall be severed from these Terms and Conditions and the remaining Terms and Conditions will remain in full force and effect.
43. These terms and conditions are governed by the laws of New South Wales. The parties submit to the non exclusive jurisdiction of the courts of New South Wales and the Federal Court of Australia.
44. The "Promoter" is SUNSTUDIOS Australia Pty Ltd (ABN 53 002 954 494) of 42 Maddox Street Alexandria NSW 2015. Phone: +61 2 9641 5555.