Darrian Traynor: A Portrait of One Mile Dam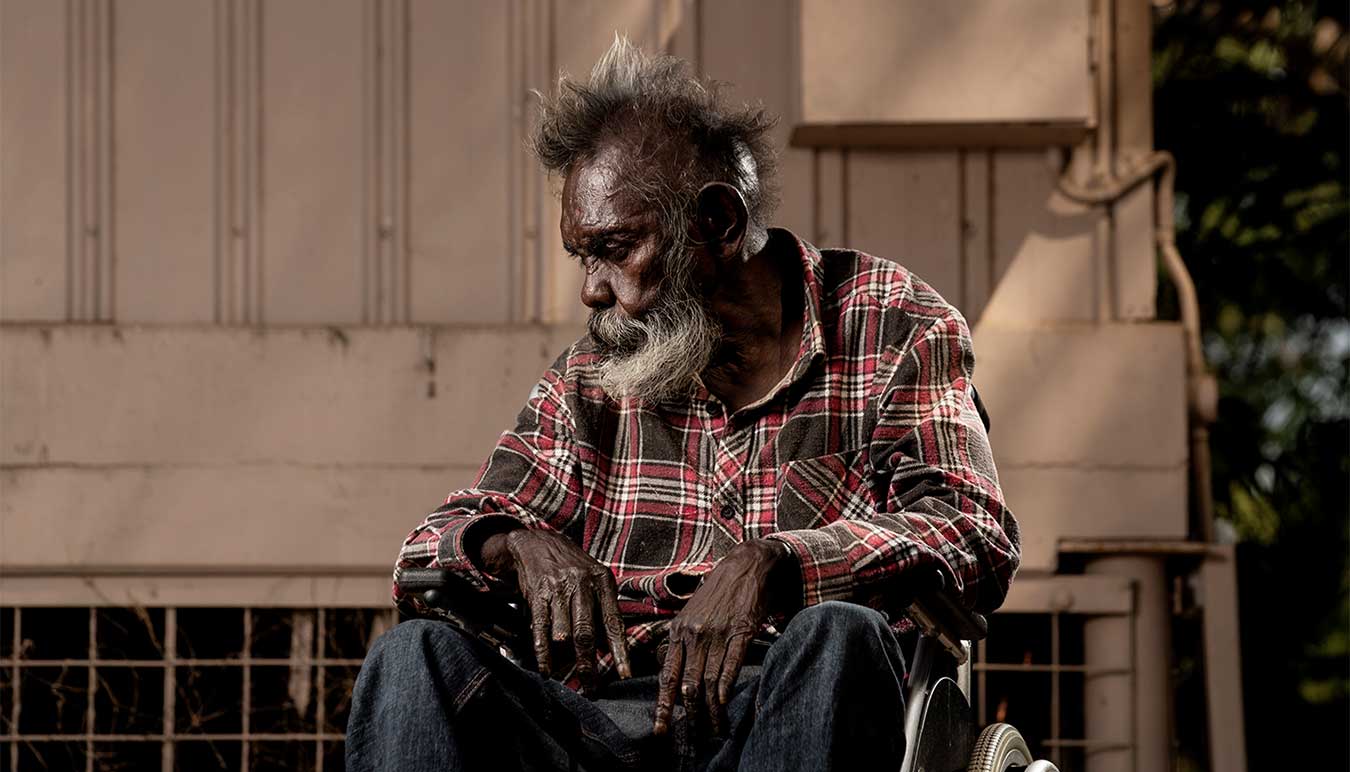 Darrian Traynor's series A Portrait of One Mile Dam gets to know the people and character of  a small town camp outside of Darwin. Currently on the Feature Wall at SUNSTUDIOS Melbourne, 95 Buckhurst Street South Melbourne until February 28.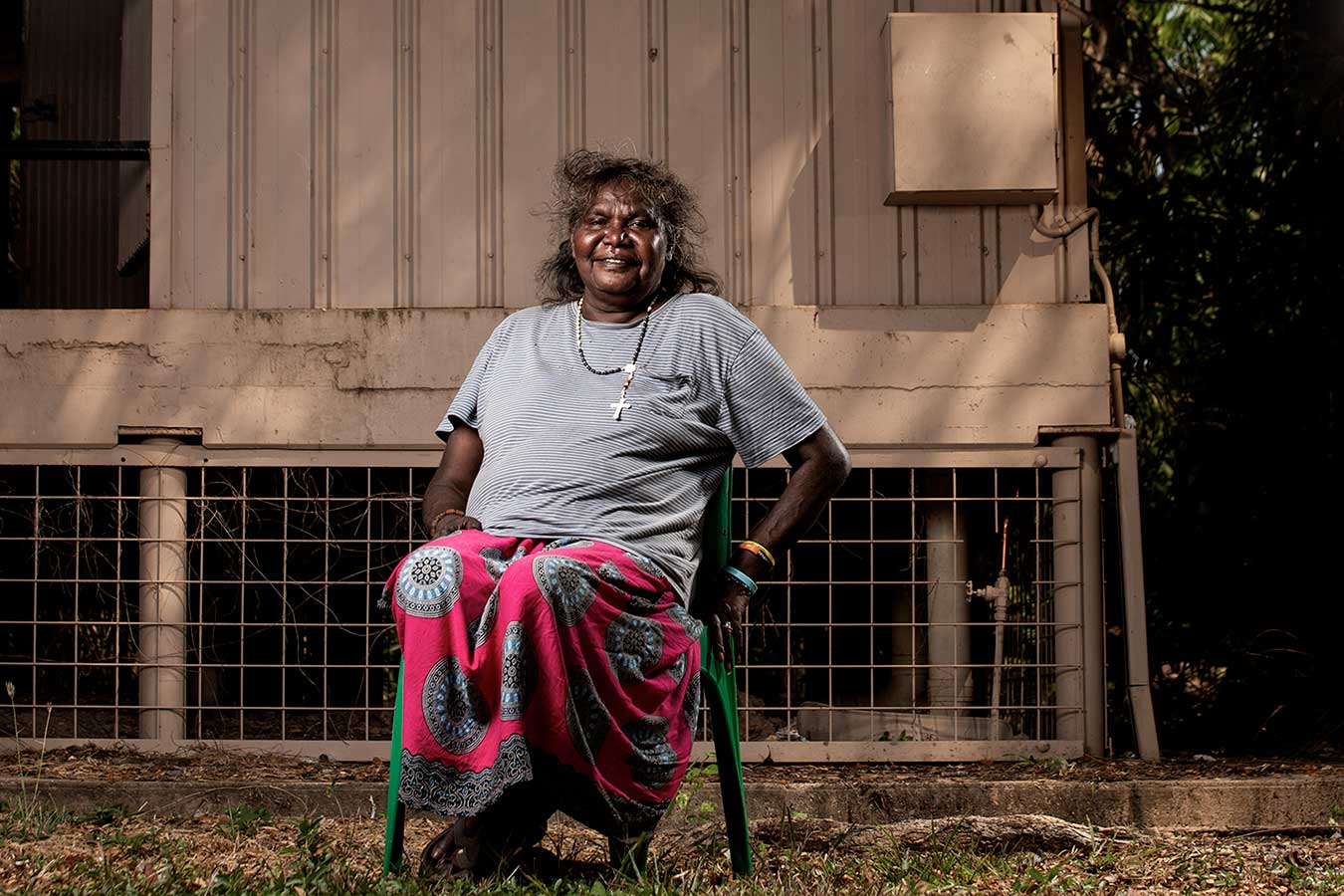 In September last year I was asked to cover the National Indigenous Tennis Carnival by Getty Images, which I had done the previous year. I asked my editor if I could use some extra days while in Darwin to work on another project. With a very loose brief I put together based on stories and information I had gathered from anthropologist Bill Day, Getty Images put their faith and support in me to try and meet with the people of One Mile Dam.
I wanted to do something different with my coverage of the community so my approach was to photograph the people in feature style portraits like I would if I were on any other assignment for The Age or Sydney Morning Herald.
After spending time with Mindy Timber and talking to other members of the community over a couple of days I asked if I might be able to bring some lights down to the camp and do a series of portraits. With some scepticism Mindy said it would be okay and the following day I showed up with my gear.
After some wary looks at this white bloke and all his fancy camera gear the people soon got involved. Brendon Timber even went as far as to put on his 'good shirt' for the photo.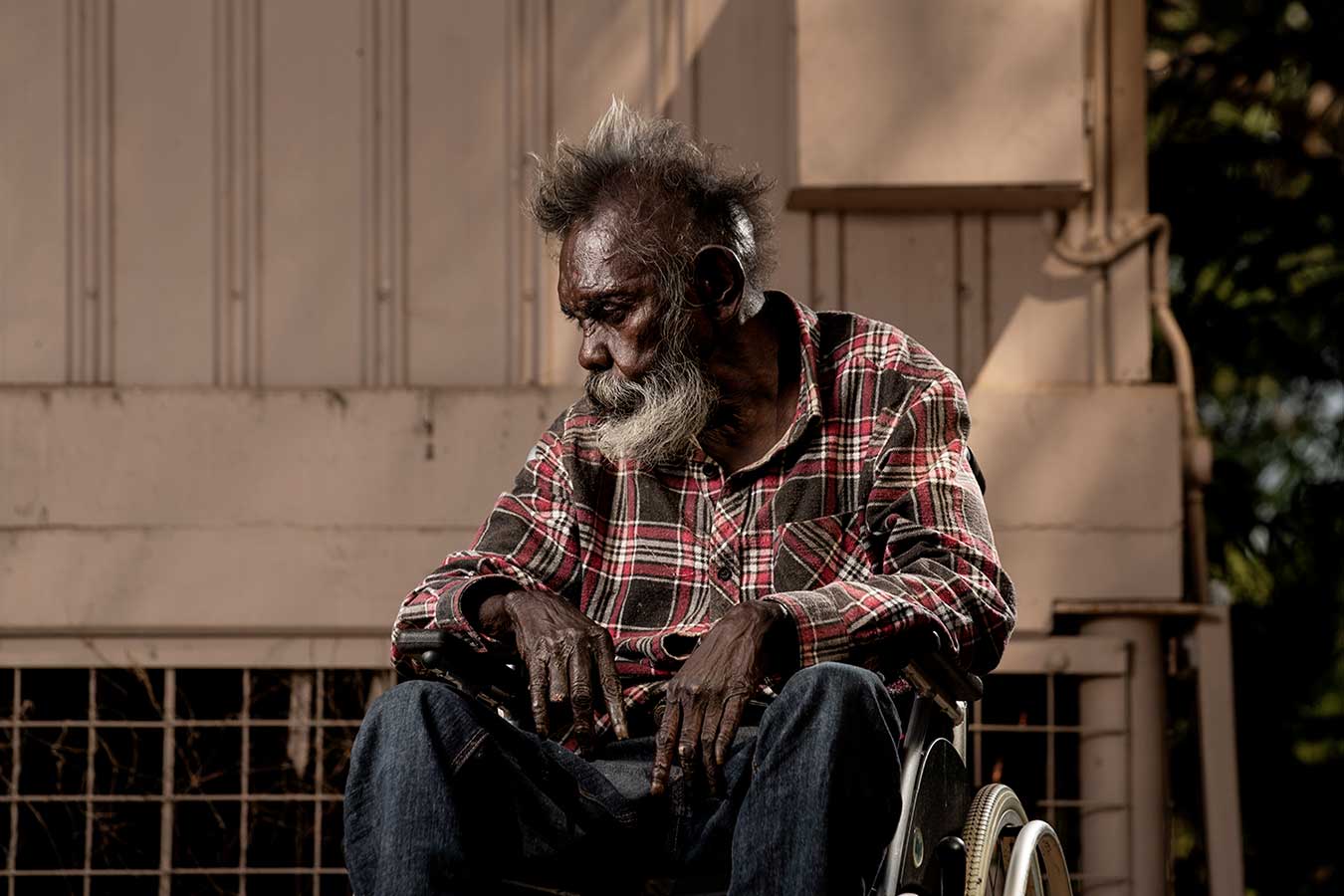 Alfred Woody (pictured above) says One Mile Dam has had Indigenous people living there in the long grass for as long as he can remember. He remembers his mother and grandmother living there. Alfred sat for this photo on September 3, 2019 in Darwin, Australia. The land surrounding One Mile Dam is in high demand as developers build apartment blocks that tower over the small community below.
Many among Darwin's Indigenous community are concerned that the government would like to take control of the land and offer it up for development, despite a special-purpose lease which was granted in perpetuity to the Aboriginal people over the crown land in 1979. One Mile Dam has only about 10 permanent residents but acts as a place to stay for Indigenous people traveling from all over Australia. People from remote communities who need to travel into Darwin for work, family or medical reasons often stay at One Mile Dam to save on costs.
The Dam itself is not suitable for swimming or drinking from these days but once was. Run off from nearby construction and being a large body of still water in a city environment means contamination is high.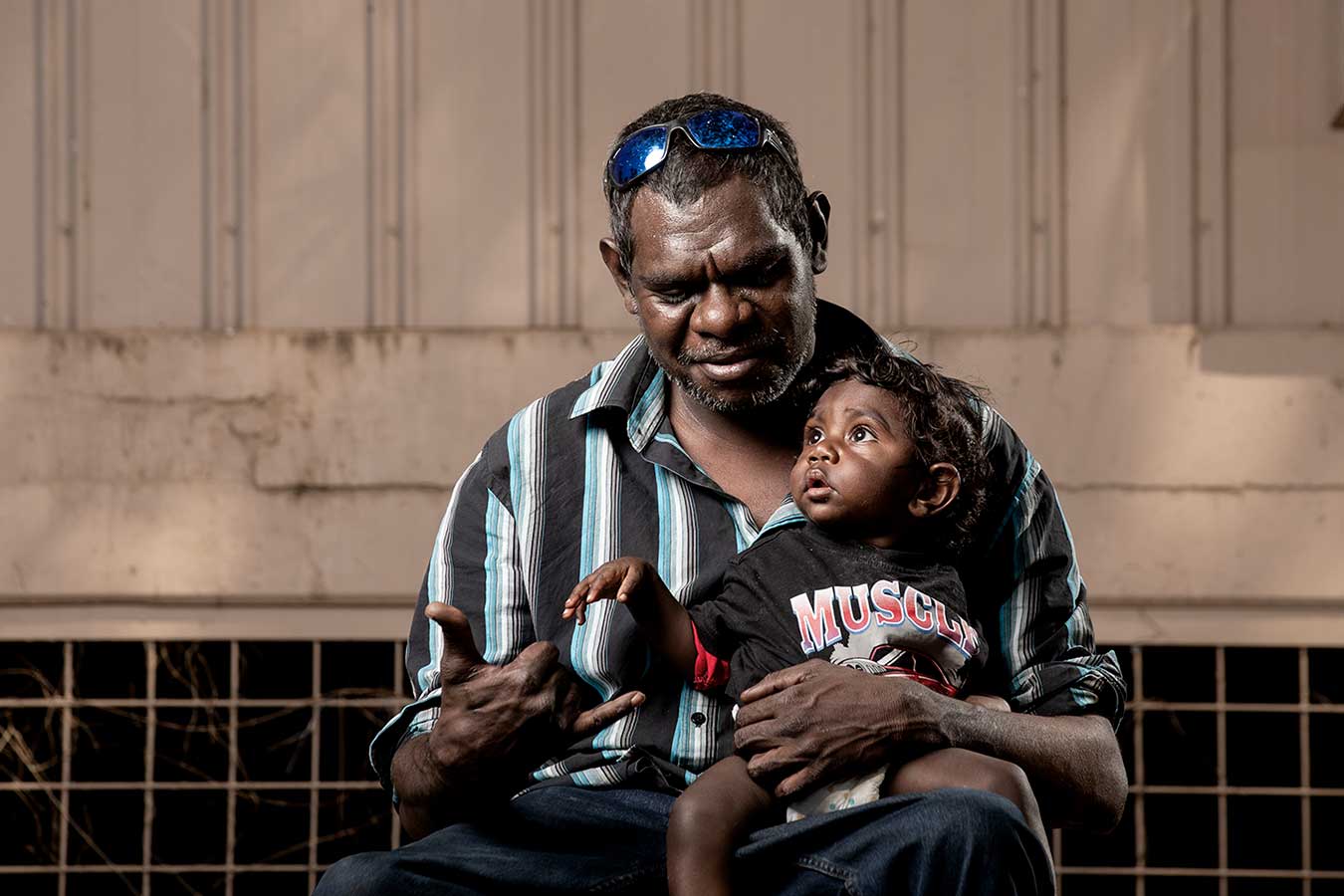 Through photography I have been able to learn much about myself and other people. The glaring hole in my education through the '80s and '90s in country Victoria was Australia's true history and the history of the traditional owners of this ancient land. We grew up on all the stories of Captain Cook and the 'discovery' of Australia with a glossed over version of Indigenous Australia.
With that lack of real education about my country's past I'm constantly trying to learn the truth.