EXHIBITIONS and NEWS
Featured Finalist SEPA 2018: Charlotte Koch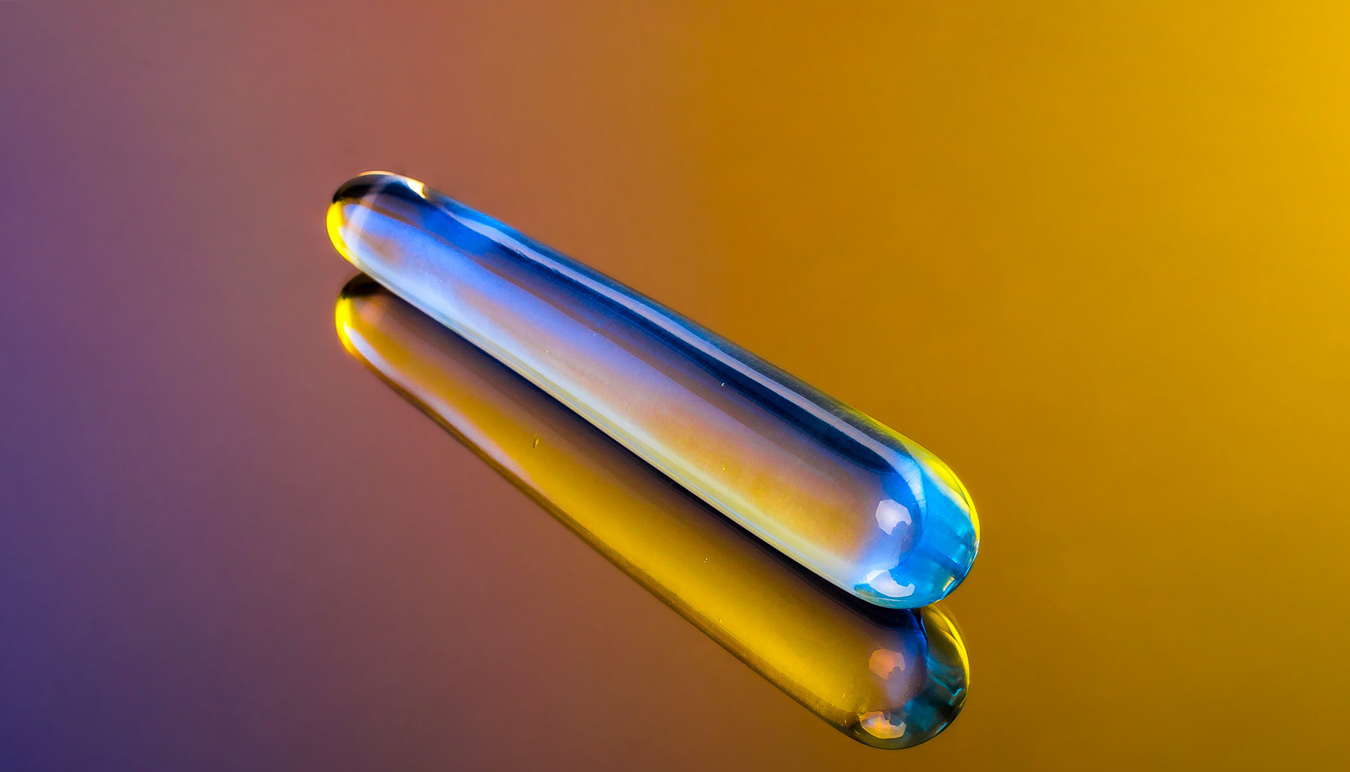 The story behind this year's most talked-about images: Charlotte Koch's glass dildos.
Category: Advertising/product 

You work across a few different mediums. Is photography your key interest?
At uni my major is photo media but at every opportunity I like to do other things as well. I've done a glass elective and ceramics elective. I grew up drawing and painting before my interest in photography. I love photography but I also like getting my hands dirty with the analogue processes. I love film photography and developing film. Digital is great but I prefer to spend time in the darkroom more than in front of a screen.
The shoot itself was a bit of an experimental session. I had made these dildos in my glass elective and I wanted to document them. So I took them into the studio and mucked around. I started working in a commercial photography studio this year and it's been educational seeing some of the set ups commercial photographers use. I wanted to try out some set ups myself. I didn't really know how the light would pass through the glass – the result was a nice surprise. And then I manipulated the angle of the light and used gels.

Being at art school you probably haven't covered much in the advertising realm, correct?
No! it's really funny. I love the visual arts course but it is very concept focused. Some photography basics are covered in studio lighting, etc but unless you have a specific interest in it and do some self-education you won't learn them. Since starting work at the commercial studio I've picked up a lot of knowledge from a different area of photography. It's good to have the mix of a fine arts background with an increasing technical commercial knowledge. 

So the shoot of the dildos happened because you wanted to document them as objects. But how did the building of the dildos come about?
A lot of reasons. To be reductive I guess I just wanted to make them for my personal use as I wasn't really happy with a lot of the stuff I saw online. The contemporary sex culture isn't all that positive for women and it's hard to … I feel a lot of resentment and frustration when I'm exposed to mainstream pornography. I wanted to reclaim a bit of autonomy and take control, make something that I wanted to see and use. I was so lucky
I had an incredibly talented glass blowing teacher and she was really supportive and didn't make me feel self-conscious. It's difficult in a glass studio – it's very much a team sport.
You have assistants who help with the glass for most things. Our class was quite large and it was a bit daunting making dildos with a group of many young men. Some guys felt uncomfortable and shut down my idea. But this encouraged me to keep going and push it as far as I could. On the other hand I had tremendous support from other girls in my class and my teacher. Mixed reviews!

To draw comparison, what were other people making in the class?
A lot of tumblers, drinking glasses, vases. That was mainly it. And it was a beginner's class so there were only so many technical skills we could achieve in a short period of time. It was the basics and an intro to techniques. I wanted something a little more useful than shot glasses or vases. I use my dildos a lot more than I would a vase!

Are you happy with the results? They are beautiful objects.
I am so thrilled. I am really chuffed. There is something really rewarding about visualizing something and making it from scratch to a standard you like. And then going further and documenting it with photos that stand alone as a work in themselves. I just feel really accomplished and proud.

I take it this is not typical of your usual photographic work. How do you usually use a camera?
This is a little different to what I have done before. I used to shoot predominantly on my analogue 35mm camera. It was my grand dad's that I learnt on. I'm interested in street photography and the documentation of every day life. But I am also an incredibly introverted person and documenting people in public is extremely challenging. As time goes on I'm still navigating the ethics involved in voyeuristic street photography. It's interesting but I need to think about it more so I'm not taking advantage of another person. Being painfully shy it can be really exhausting going out in public and dealing with people. So having a chance to shoot dildos in a studio all by myself I'm in my own little universe and I can do exactly what I want. I have strength in that.

Where are you heading next with your career? Sounds like you could go in so many different directions: art, commercial photography, product design.
It's a bit up in the air but I'd love to start shooting – maybe commercially… eventually progressing through assisting and shooting and continuing my art practise alongside.

SUNSTUDIOS 2018 Emerging Photographer Award exhibition opens in Melbourne 2 November 2018.

SUNSTUDIOS Melbourne
95 Buckhurst St. South Melbourne, 3205
6pm - 9pm