Finalists announced for 2021 SUNSTUDIOS Emerging Photographer Award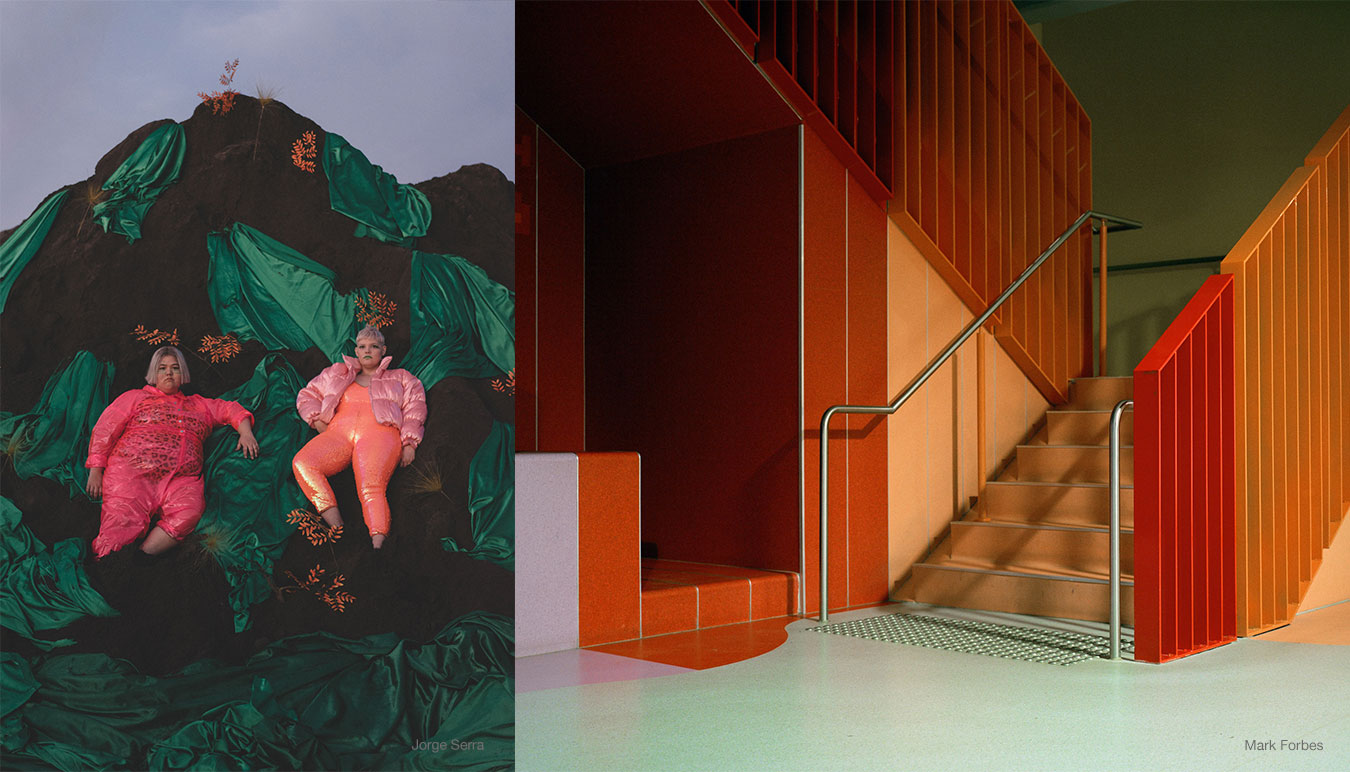 SUNSTUDIOS, backed by Canon Australia, today announces 40 finalists for the 2021 SUNSTUDIOS Emerging Photographer Award (SEPA). From over 1600 submissions across Australia, a blind judging process has selected the strongest photography and videography entries across two categories: Faces and Places.  
Now in its 12th year, SEPA aims to break down the barriers image makers face in establishing a career by offering an opportunity to have work evaluated by industry leaders. Designed to nurture and support winners through the next stage of their career, the free-to-enter award offers a generous and flexible total prize pool of $25,000 in value to four main category and two people's choice winners. 
All finalists' work will feature in a SUNSTUDIOS online exhibition starting on 13 October, 2021 when the four main category winners will be announced at 8pm (EST). Community voting will also kick off on this day for the competition's inaugural People's Choice awards, with voting closing on 9 November, 2021 and winners for this category to be announced 11 November, 2021.  
This year the competition offered a videography category for the first time with a specialist panel of both video and photo judges, made up of a diverse mix of experts, who were overwhelmed by the calibre of entries this year. 
SEPA Photo category judge, Nicky Catley – Photographic Editor, The Sydney Morning Herald, The Sun-Herald and Australian Financial Review, commented:
"It's exciting to discover all these new photography voices, and to see such a broad range of creative approaches. Finalists ranged from clever conceptual work to beautifully seen straightforward scenes, chosen for their intensity of form and feeling."  
SEPA Video category judge, Andy Taylor, ACS – Cinematographer, said of the judging process:
"It was a pleasure to judge the video category for SEPA 2021. I was really impressed with the diverse range of entries, especially some of the very creative storytelling and interesting visual concepts. Overall, the technical execution from these emerging cinematographers was outstanding. Congratulations to the finalists."   
All 40 finalists to be displayed in a SUNSTUDIOS online exhibition live from 13 October, 2021.  
| | |
| --- | --- |
| Photo - Faces  | Photo - Places |
| Alisha Gore  | Adrian Brown |
| Elizabeth Wright   | Alexander Cooke  |
| James Malone  | Amy Piddington  |
| Jeffrey Xu   | Chris Bekos   |
| Jorge Serra   | Christine Goerner   |
| Julia Onufreichuk | Daniel Walton   |
| Luis Campbell   | Fiona Little   |
| Nick Turner | Jessica Connell   |
| Phoebe Kelly  | Julia Onufreichuk  |
| Paulos Zeleke |  Mark Forbes  |
| Rusty Crawshaw   |  Mattia Panunzio   |
| Sarah Malone | Ryan Cantwell  |
| Su Cassiano   | Ryley Clarke   |
| Teva Cosic   | |
| | |
| --- | --- |
| Video - Faces   | Video - Places |
| Dillon Mak   | Daniel Kuberek    |
| Jonathan McIntyre | Faezeh Alavi    |
| Kamilla Musland   | James Hiscutt    |
| Levi Cranston   | Murray Enders   |
| Matthew Maule   | Peter Marko   |
| Matty Smith   | Ryan Andrew Lee   |
Categories and prizes: 
1 x Faces – Photo winner 

1 x Faces – Video winner 

1 x Places – Photo winner 

1 x Places – Video winner 
The following two People's Choice winners will each receive $500 in SUNSTUDIOS' services which includes studio and equipment hire: 
1 x Photo People's Choice  

1 x Video People's Choice 
Key dates:   
All 40 finalists displayed in a SUNSTUDIOS online exhibition – 13 October, 2021 from 8pm (EST). 

Main category overall winners announced – 13 October, 2021 from 8pm (EST). 

People's Choice judging: 13 October, 2021 – 9 November, 2021 
People's choice winners announced: 11 November, 2021   
2021 Judging panel  
Carolyn Constantine ACS - Filmmaker and cinematographer | President ACS NSW  

Dave May – Cinematographer/Director | Tall Story Films  

Andy Taylor ACS - Cinematographer