Full house in Sydney for Georges Antoni Seminar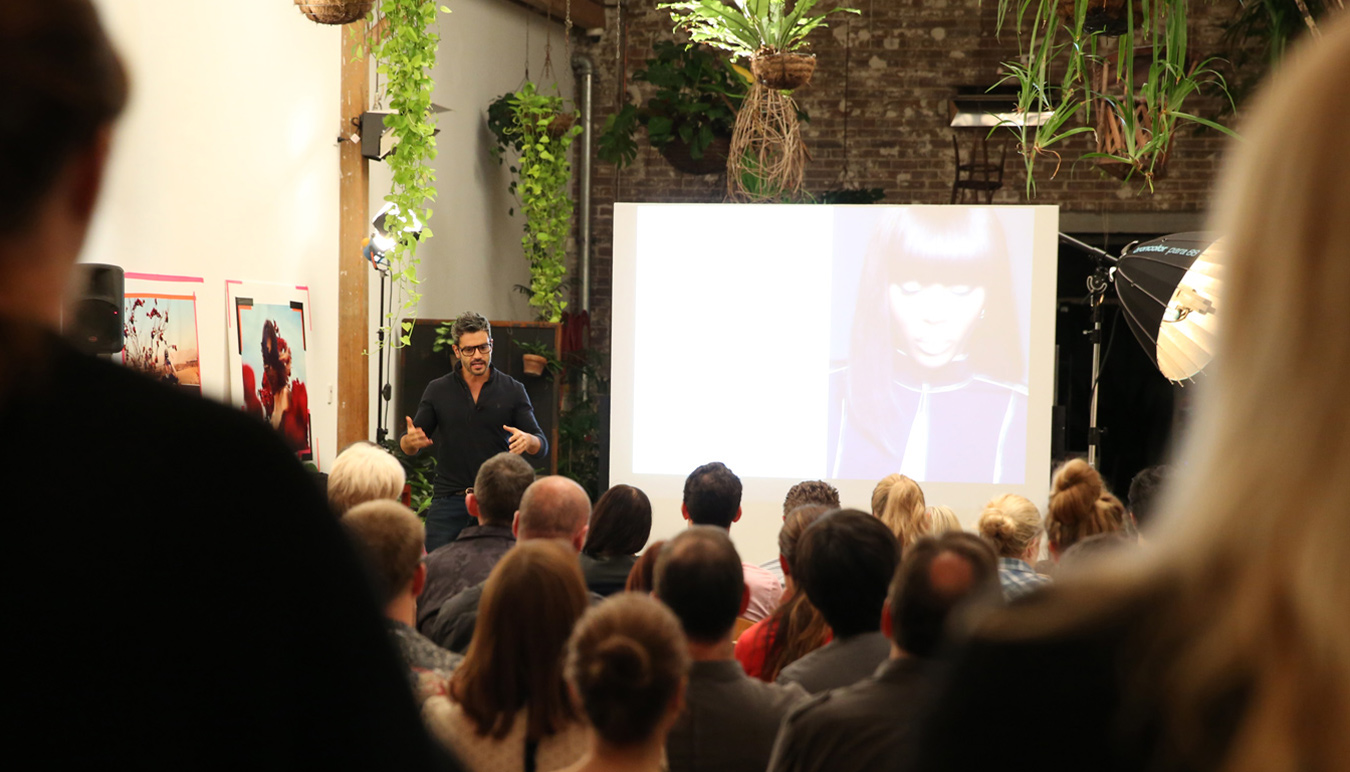 The 8th April was a night of fabulous fashion imagery; a rustic spread of cheese and wine; and one Canon Master - Georges Antoni, exuding energy and passion for an industry in which he has dominated for so long.
Presented in partnership with Canon Australia, Georges discussed the business and creative elements behind some of his key images and the decisions that have lead him to become one of the most sought after fashion photographers in Australia.
Georges continues this Sold Out seminar in Melbourne SUNSTUDIOS on the 9th April 2014.