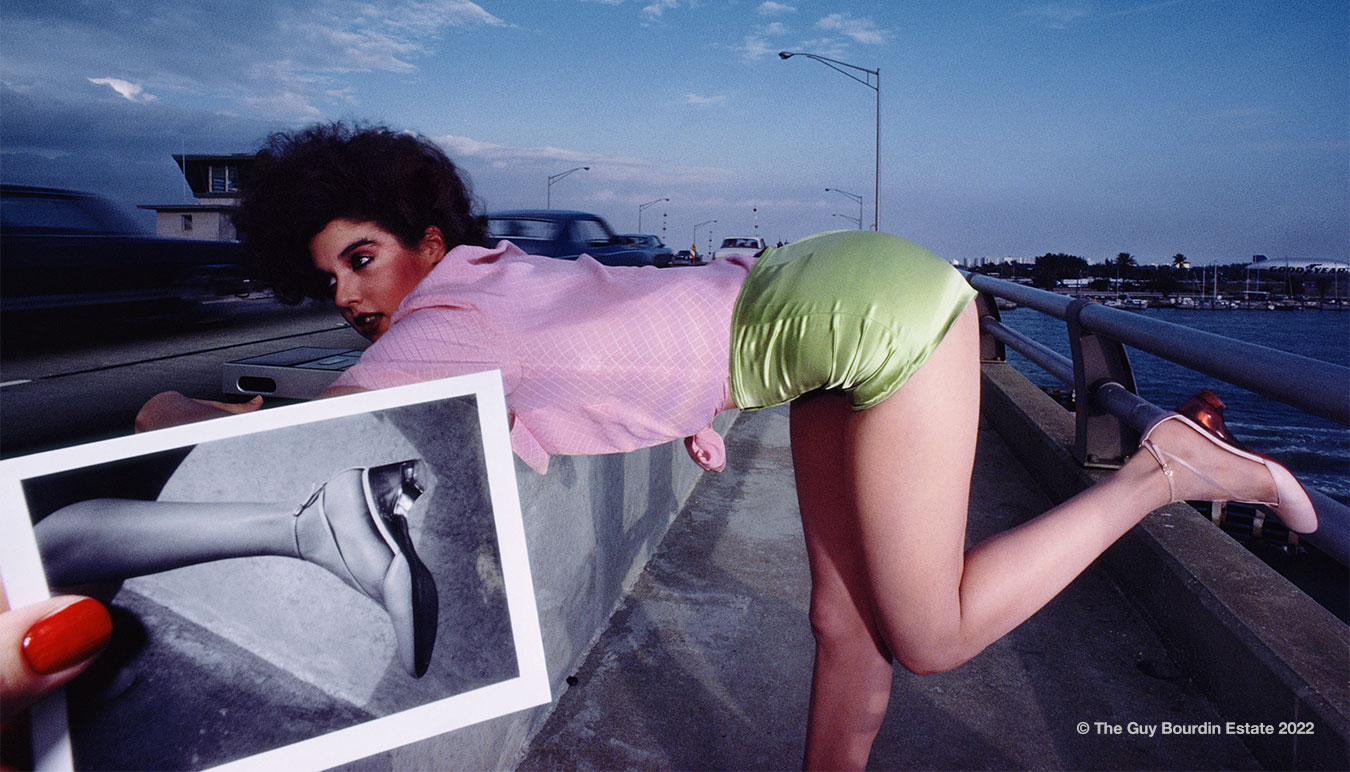 Guy Bourdin is considered one of the most influential fashion photographers of the twentieth century. Alongside peers including Helmut Newton, he both pushed and defined the boundaries of fashion photography as an art form in the late seventies and early eighties in the knowledge that it is not fashion itself that seduces people but the fantasy it represents.
A retrospective of a surreal and radical artist presented by AP8 at SUNSTUDIOS Sydney Atrium and Melbourne Skylight galleries.
This exhibition is taking place within strict COVID Safety guidelines. Please note that there will be no opening event and attendees are required to adhere to our business COVID safe plan including QR code check in, vaccination and social distancing. 
Image: ©️The Guy Bourdin Estate 2022. Courtesy of Louise Alexander Gallery.
Atrium Gallery (Sydney):
Dates: Open from Saturday January 29 - Thursday March 31. Monday - Friday 8am - 6pm and Saturdays 8am - 4pm (closed Sundays). 
Address: SUNSTUDIOS Sydney, 42 Maddox Street, Alexandria 
Skylight Gallery (Melbourne)
Dates: February 4 - April 30 Monday to Friday 9am – 5:30pm (closed weekends)
Address: SUNSTUDIOS Melbourne, 95 Buckhurst Street South Melbourne.