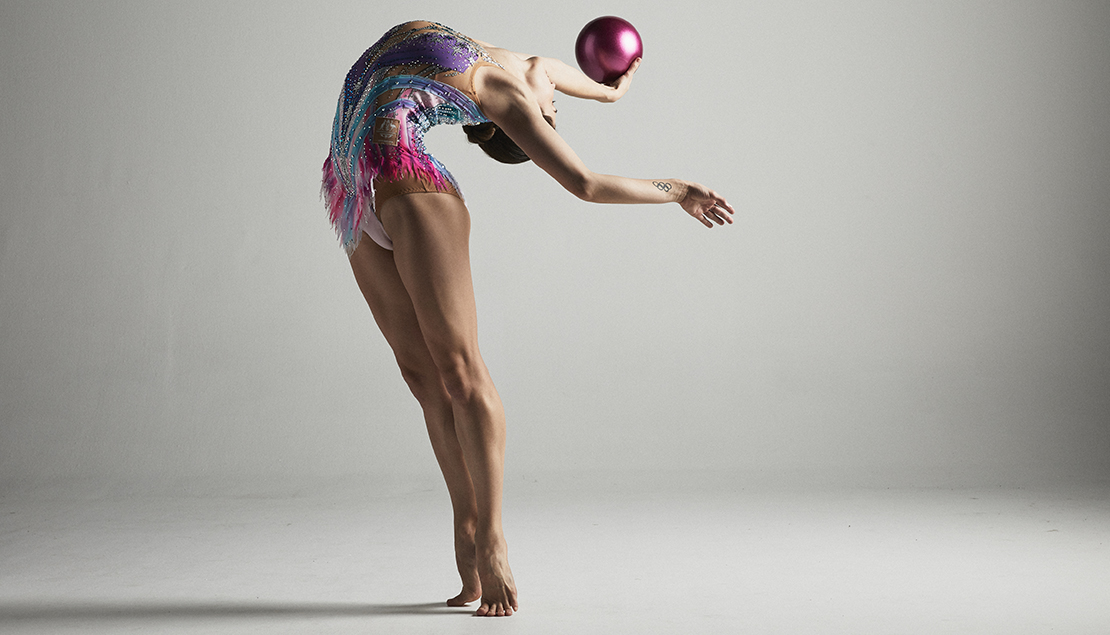 "Looking back now on photographing dancers it all comes down to preparation," says Simon Everiss, a Sydney-based photographer who runs SUNSTUDIOS Australia's successful tutorial series, Lessons in Light. He shares tips below to ensure you are ready for your shoot.
Start with a brief: Will this be a portrait, frozen movement or still pose? Give thought to styling and whether there will be props. Will the dancer be dressed traditionally or are you looking for contrast between movement ability and appearance? Next consider your lighting. This could be moody or flat. Consider how much light you will require to freeze movement if this is your aim.


Finding your dancer. When you first start out it's likely a lot of people won't return your call before you have a portfolio to prove your talent is worth their time and attention.  Having a presence or a call out within talent directories like Star Now can yield results. "TFP (Test For Print) shoots can be good place to start. Once you have a couple of shoots under your belt you can begin to approach dance companies who may need promotional shots." Eventually, a strong portfolio and a good Instagram community network will result in dancers coming to you. But like in photography, your approach to setting up a shoot needs to be bold and creative. "I've approached dancers from prestigious dance companies, leading to projects. I've contacted the Australian Olympic board and asked who their Olympic gymnast is to get a shoot. I've watched TV and seen a compelling performance on So You Think You Can Dance which resulted in quite a few collaborations. This is a journey – you can't usually start working with very talented people or getting a reply without an apprenticeship of tests and a strong portfolio."




Communication is one of the most significant dimensions of your shoot. "Unless you have extensive experience in dance yourself, you are unlikely to share the same language or terminology with your dancer," said Everiss. "So you can't go into a shoot without a plan." He recalls an early shoot where he made the mistake of assuming that because a dancer is good, they'll know what movements will look great on camera.  "Don't assume it will work just because you have someone talented. Dancers are used to having a choreographer direct them. For a shoot, bring a mood board with examples of shapes and jumps you are interested in capturing. This helps bridge the terminology gap and provides clear instructions on the look that you are after."


Stay safe: check the surface you are shooting on to ensure it is stable and not slippery. Make sure you have a conversation about their capabilities. Ask what they are comfortable attempting and how many times they can repeat a difficult movement without stress or fatigue on their body.




Make sure you are ready. "Understand how they will be moving and where they will be landing from a move so focus and lighting is correct and set well in advance – it's inconsiderate to make your dancer attempt difficult and dangerous moves multiple times while you work out your lighting approach." Discuss the count they are working to and the time they plan to begin, launch and land a movement. Decide how you will be achieving focus: will you be locked onto a spot your dancer is moving through or will you be utilising autofocus functions? "Ensure you have a plan and your camera and lighting is set so you don't miss the shot when it happens.  We cover this in detail in Lessons in Light: Working with a Dancer."


Be creative with movement. The dancer will be creative but the photographer needs to be thinking creatively too. "If freezing action is a priority you need to understand how to achieve that with the right gear. But you may also want to consider staggered capture using sequence. Blur can portray action also, or a combination of both using flash and constant lighting in combination."
Want to learn more? Subscribe to SUNSTUDIOS e-news to be notified of upcoming workshops and events. 
Need gear for an upcoming shoot? Contact our rental department for advice and pricing on our extensive range.