INTERVIEW: James Brickwood on Photos1440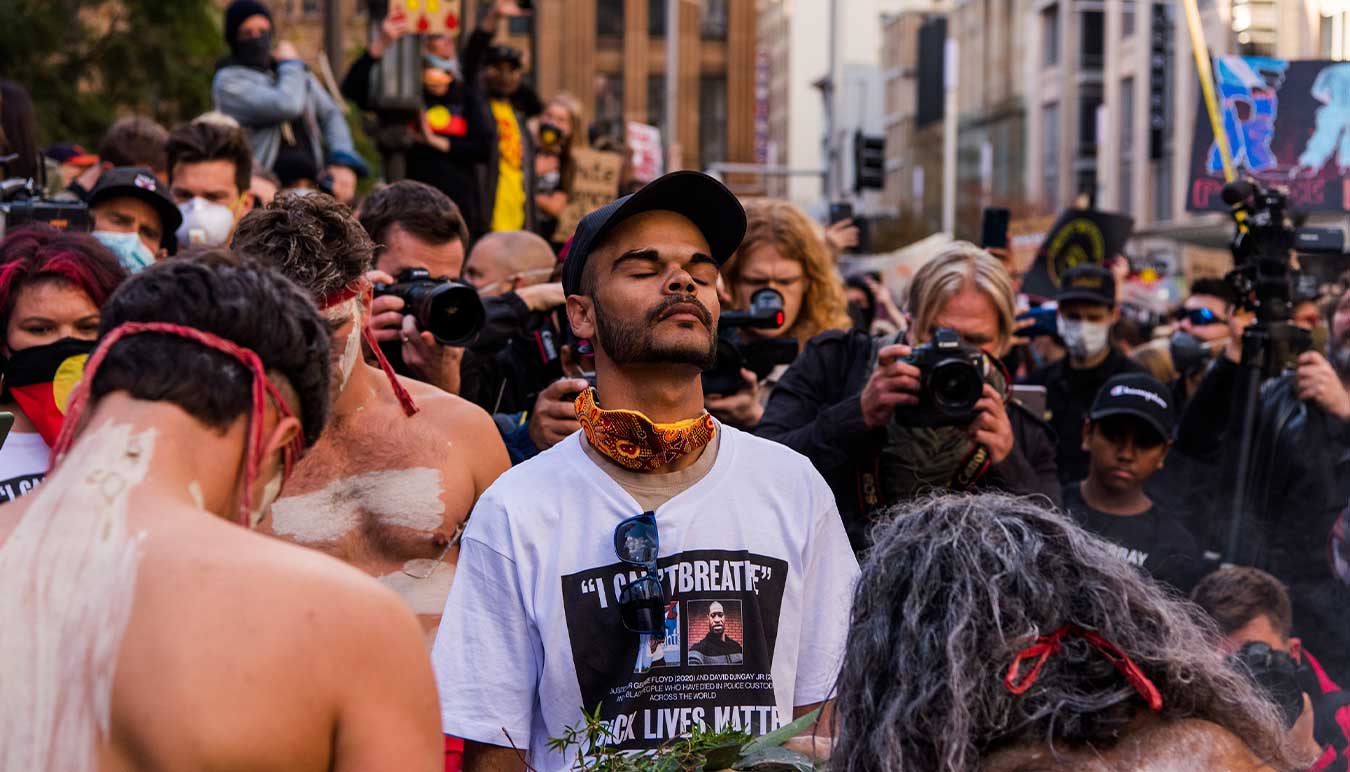 Photos1440 returns to the State Library of New South Wales this month to celebrate its 10th milestone year. Printed by SUN Print Sydney, the 2021 exhibition looks over moments from the past 12 months as captured by Sydney Morning Herald photographers, alongside a retrospective of some of the most potent press imagery of the last decade.
"Our photographs are more than the first draft of history; they're powerful gut punches that force everyone from politicians and philanthropists to mums and dads to sit up and take notice. They demand a visceral response," said Mags King, the Sydney Morning Herald's Managing Photo Editor and exhibition curator.
"This year's Photos1440 showcases some of the most poignant, powerful, spectacular and quiet moments that we have had the privilege to witness. In particular, the images from the past 12 months capture the stories that have unified – and divided – us all."
James Brickwood, staff photographer at The Sydney Morning Herald / Australian Financial Review and member of Oculi Collective, has exhibited as part of each annual show to date.
He spoke to Sunroom about the stories behind a selection of his included images and the role of exhibitions in slowing down viewers to reflect.
---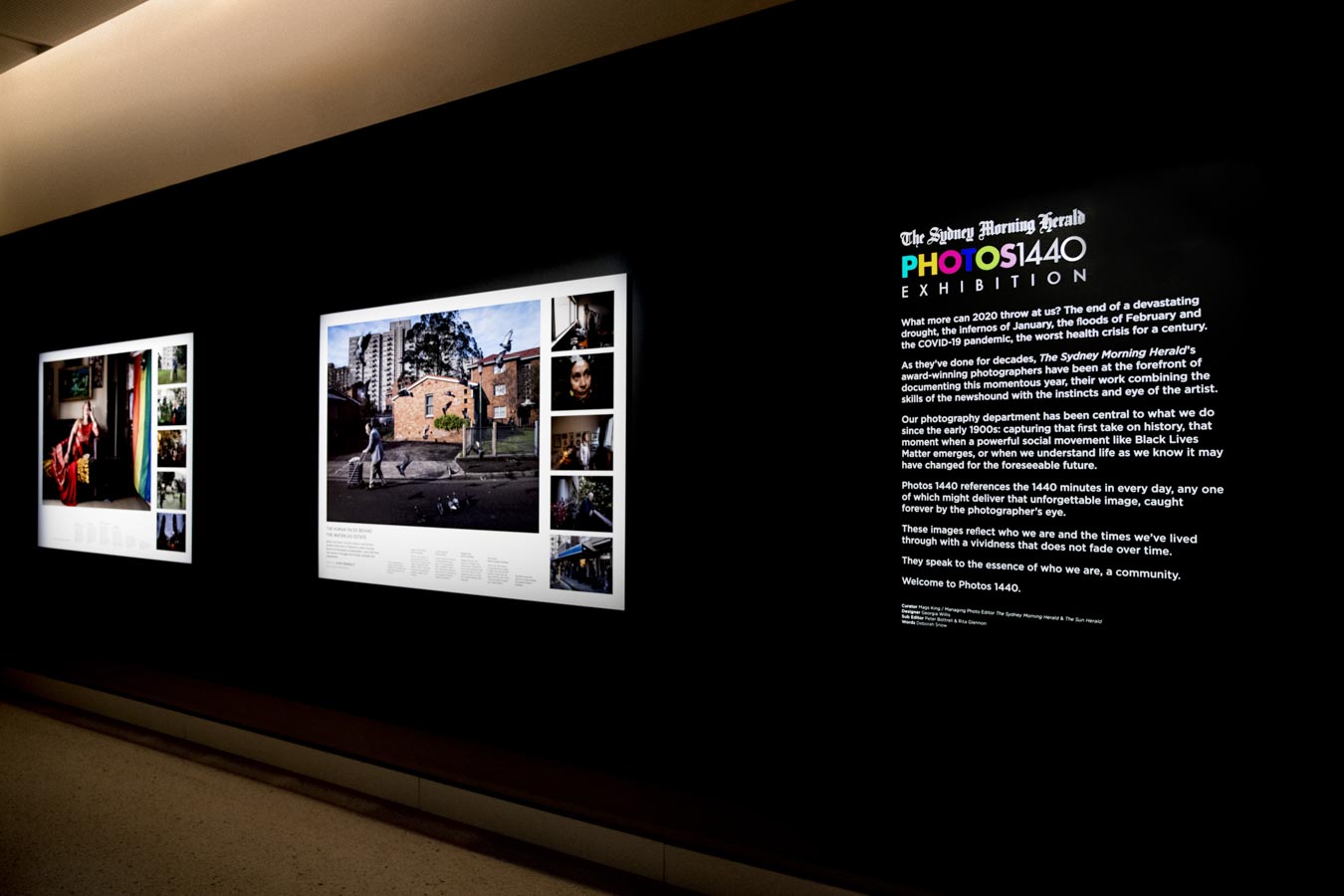 When did you start working with the Sydney Morning Herald and how did you get your foot in the door?


I started at the SMH in 2003. I landed a job as a copy kid for the photographic desk. Answering phone calls, faxes, emails - admin work for the photographic department.
My boss at the time, Sandra Harrison, was quite upfront with me. She said, "You won't be taking photos in this role so get that out of your head." I was a bit of a ratbag and this kind of tough approach worked on me.
The position gave me the ears of Sydney's best photojournalists and photo editors who were always willing to share their knowledge, critique my photography and encourage me to make my own work.


I'd had several attempts at a cadetship over those early years and I was fortunate enough to win the Walkley Young Journalist of the Year Award (in 2006 I believe). The Managing photo editor Mike Bowers had always been encouraging of my work and suggested I should perhaps go freelance as the company had recently gone through redundancies and the likelihood of a full-time position was unlikely. Not long after our discussion, a photographer decided to leave photography and a position appeared and I was incredibly lucky to fill it.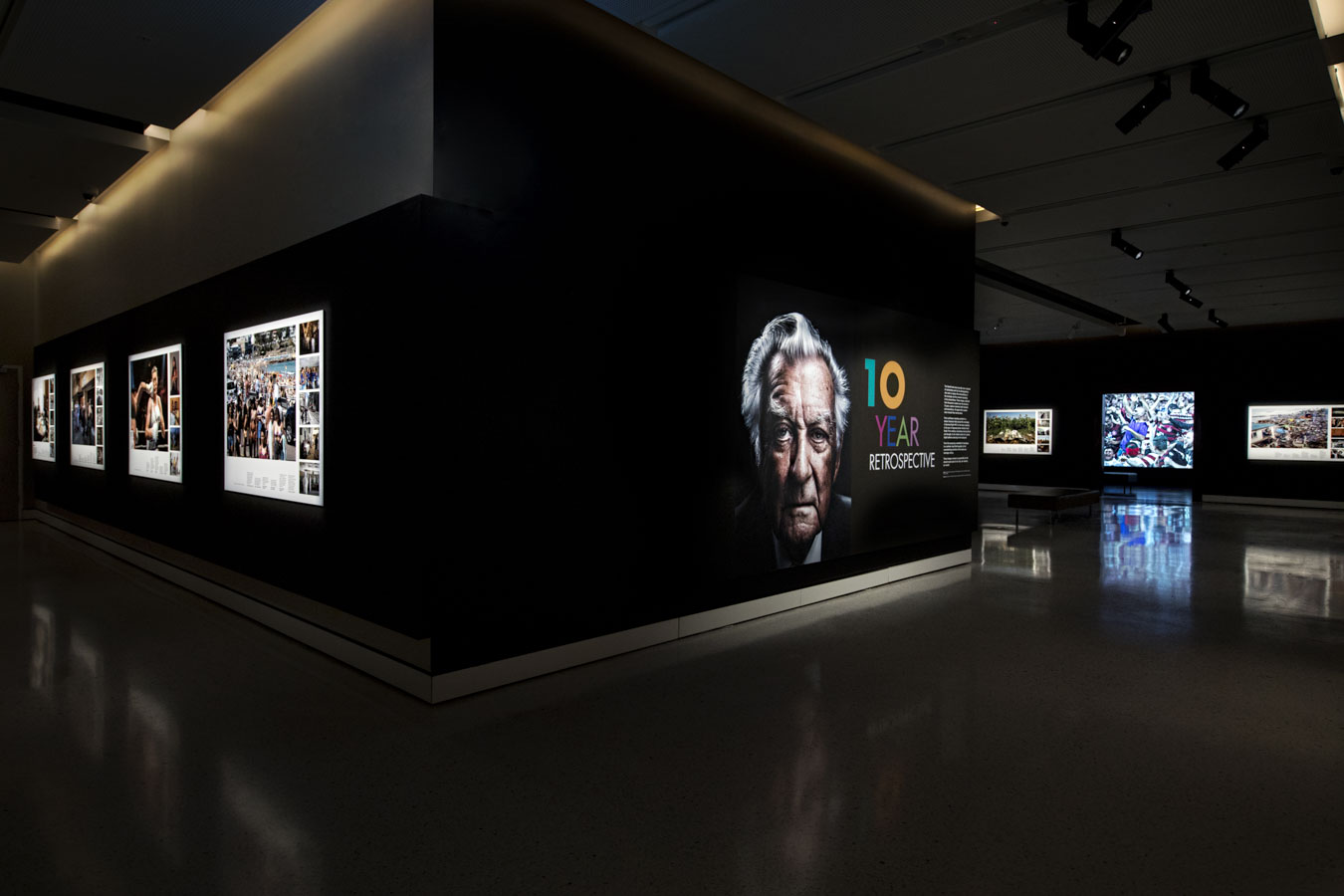 Is there a distinct culture to the SMH photographic department you've observed?
Definitely. The SMH had always had a reputation for a high standard of photography and its presentation, with an emphasis on documenting events and stories rather than simply illustrating them by means of a set up or static photograph.
This wasn't something that was always a given. It arguably took decades of photographers and photo editors to push and argue for photography that didn't just illustrate the written story but enriched and elevated it.
There's a healthy sense of competition, but also one of working as a team.


An element that cannot be overlooked is the role of the photo editors at the SMH. Photo editing is one of the most thankless jobs in the industry, but an integral one. It's a constant battle of persuasion and selling photographs.
During my time at the SMH, the photographic department has always been about encouragement and growth. Under Mags King (Managing Photo editor and Photos1440 curator) this has only grown stronger. Particularly in a period where our industry has seen incredible shifts in both how we work and how we publish. She's managed to grow a department during a time when most other mastheads are reducing numbers.  Like I mentioned earlier, it's a thankless task and much of the work is credited to the photographer but in reality, you can't produce work day-in day-out like this without a strong and encouraging team of photo editors.
The support and encouragement they provide on top of their day-to-day work tasks plays a major role. It's a great job that us photographers have but there are many long days on the road and working under stressful and at times confronting circumstances. Our photographic editor team is very much conscious of this and manages accordingly.


What have been some of the most memorable shoots you've had during your employment?


I'm always grateful for a subject's willingness to share their stories and time with me. I've lost track of how many times I've walked into a job thinking I know what to expect only to be surprised. When we start chatting and making photos I'm totally floored by the nature of my subject.
Be it from their generosity towards others, those who somehow find strength in circumstances that would break most of us, or an individuals' ability to forgive and see the best in others. It's a real privilege what we get to do.

Some of the most memorable jobs:


Rafting down the Franklin River in Tasmania over 10 days for a Good Weekend profile on Geoff Law, who co-headed the campaign to save the Franklin from being dammed in the '80s.
A 10-day trip up through the Kimberley documenting the Mail Plane run.
To any subject that has been willing to sit for me to make their portrait, I am grateful.
Taika Waititi was a particular stand out over a decade ago when he made Boy. I was seriously star struck and I loved the movie and he could tell I was a little nervous. But he was so considerate and patient. It was a pivotal shoot in terms of changing the way I approached my subjects and the kind of portraits I wanted to make.

Making/presenting photos for the news cycle is very much its own beast. You generally have less than 24 hours notice about a shoot - often only a few hours. The time and space where you must photograph is generally booked due to deadlines, so you have to be flexible and able to adapt to the conditions you face. I find it incredibly exciting at times - It keeps you on your toes.
You really need to figure our your subjects quickly and find a rapport and earn their confidence. That often means leaving your biases and ego at the door, as much as it's possible.



Does having your work presented in a gallery at fine art print standard lead you to see the work differently? What do you see the benefits of this context as being?


I think it forces the audience to spend more time with the photograph. Particularly since the time we are afforded these days with photographs in all mediums is becoming less and less.


Between us, we make 100s of 1000s of photographs each year. To narrow them down into a concise and considered collection of the year's main events and the small yet important quiet and beautiful everyday moments, it gives us all a chance for reflection. And hopefully some further insight into the human condition.
Selections from James Brickwood's Photos1440 images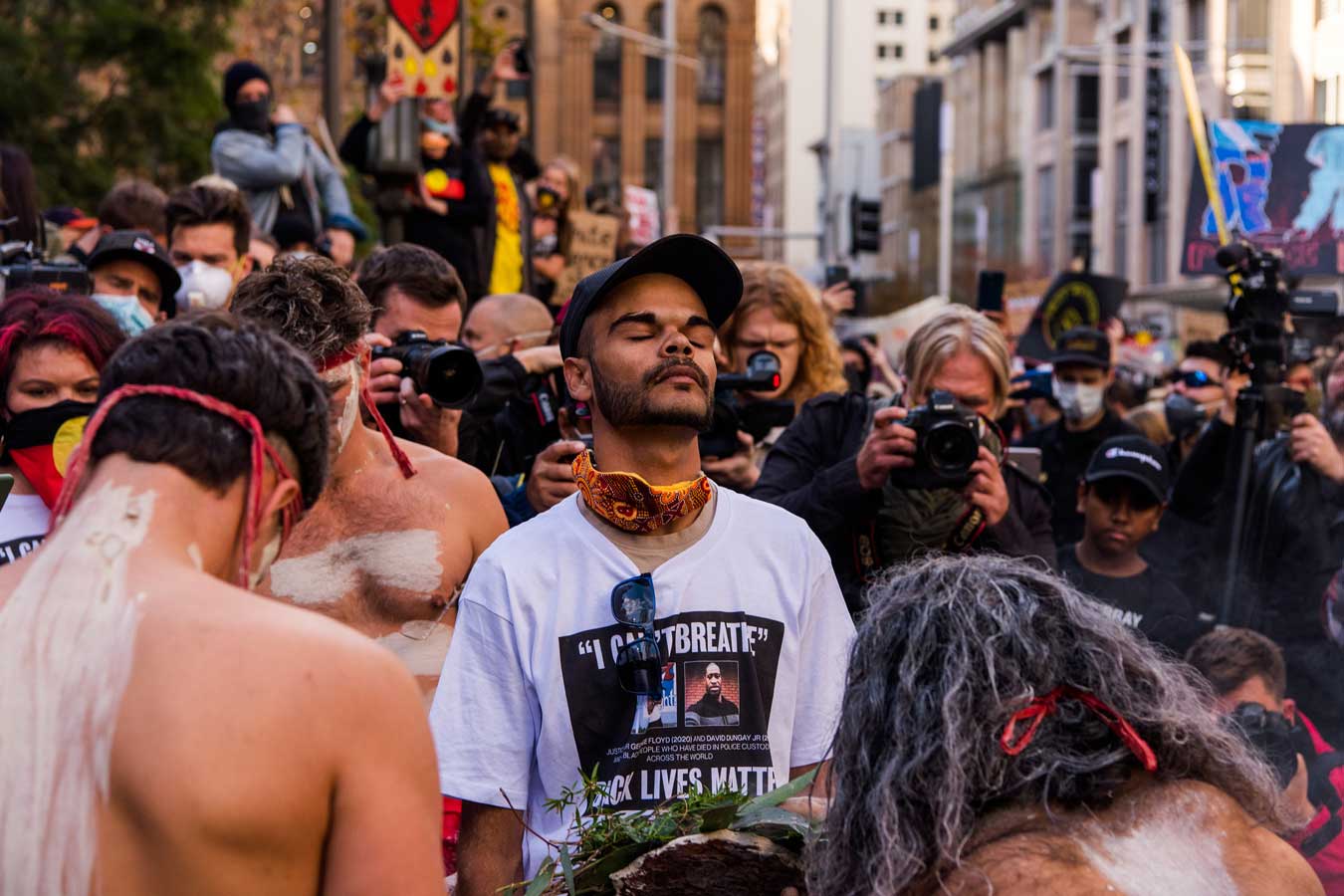 Black Lives Matter protesters pause along with David Dungay's nephew, Paul Silva, near Sydney Town Hall, watched by the media. Image by James Brickwood for the Sydney Morning Herald. 

The Black Lives Matter protest in Sydney was a remarkable event. Tensions were high for multiple reasons that day. Shear anger for Indigenous Australian deaths whilst in custody, what was taking place overseas in the US and on top of that, the COVID pandemic that nearly halted the march.
I'd photographed many, many protests and public marches over the years. I hadn't seen a crowd of this size though since the 2003 Iraq invasion march at Hyde Park. What stood out at this one was the sheer reverence that was had by all there.
During proceedings at the steps of the Town Hall, where family members of those lost to police brutality told their stories, the 25,000+ crowd were dead silent. It was like walking through a cathedral.
I remember shortly after making this photograph of Paul Silva, nephew of David Dungay, I walked a couple of hundred meters through the crowd to what was to be the front of the march and it was total silence and all eyes towards the steps. I had to hold back tears at times. It's pretty remarkable, beautiful in fact to see so many strangers in the one place coming together in solidarity.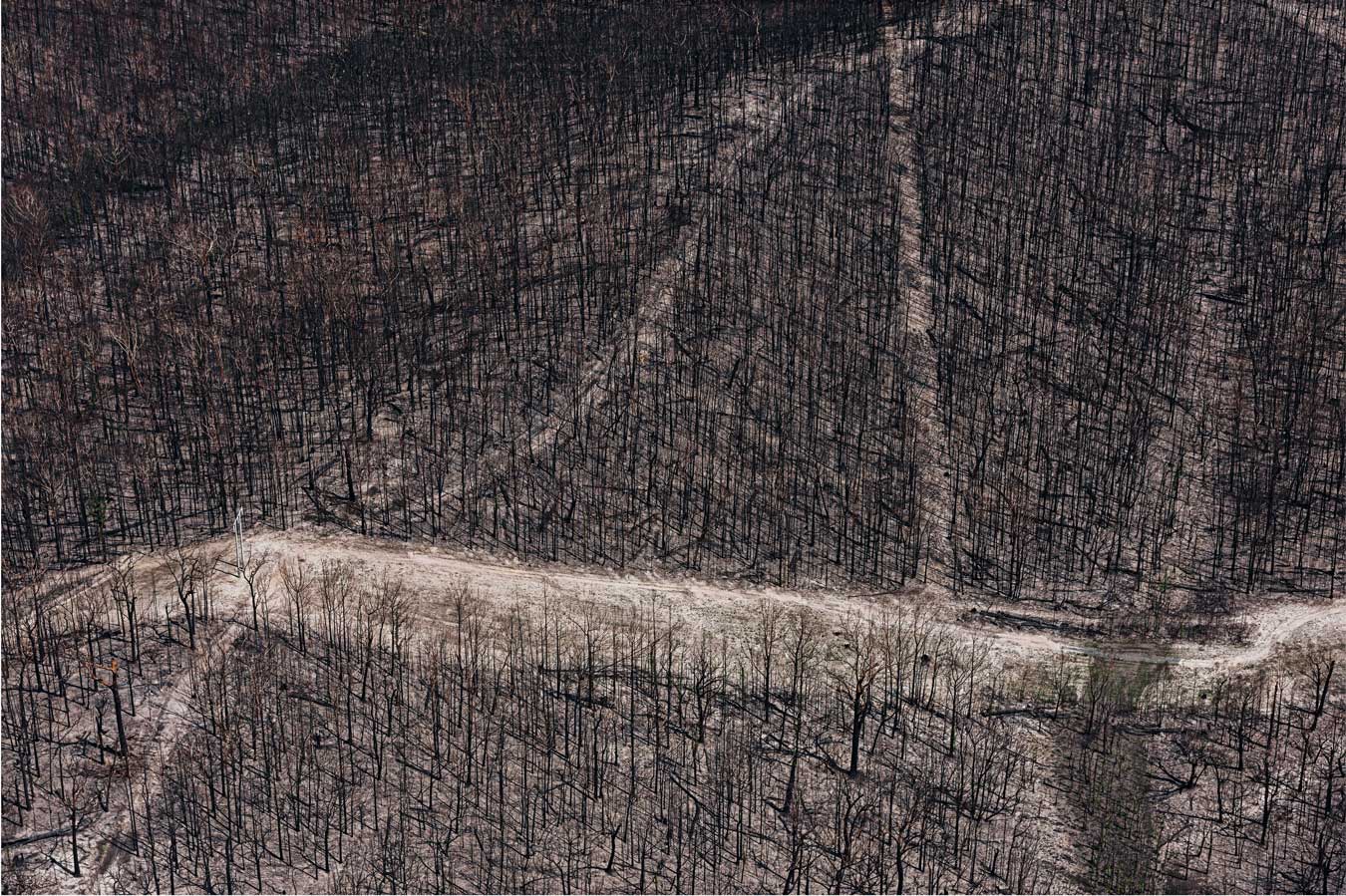 Lake Conjola 19/2/2020 The extent of the devastation on the South Coast is revealed from the air on board a Defence Force Taipan helicopter. Image by James Brickwood for the Sydney Morning Herald. 
I was in Mogo on New Year's Eve 2019 when the bushfires ravaged the south coast of NSW. I'd never experienced anything like it.
From a father protecting his home with his family inside, while his elderly father's home burned and he not sure if he'd gotten out and survived or not, to a softly spoken gentleman in the midst of a deathly quiet, forest, stripped of all foliage, asking quietly, politely (like he was being an inconvenience) whether he could possibly use my phone to let his wife know he was alive.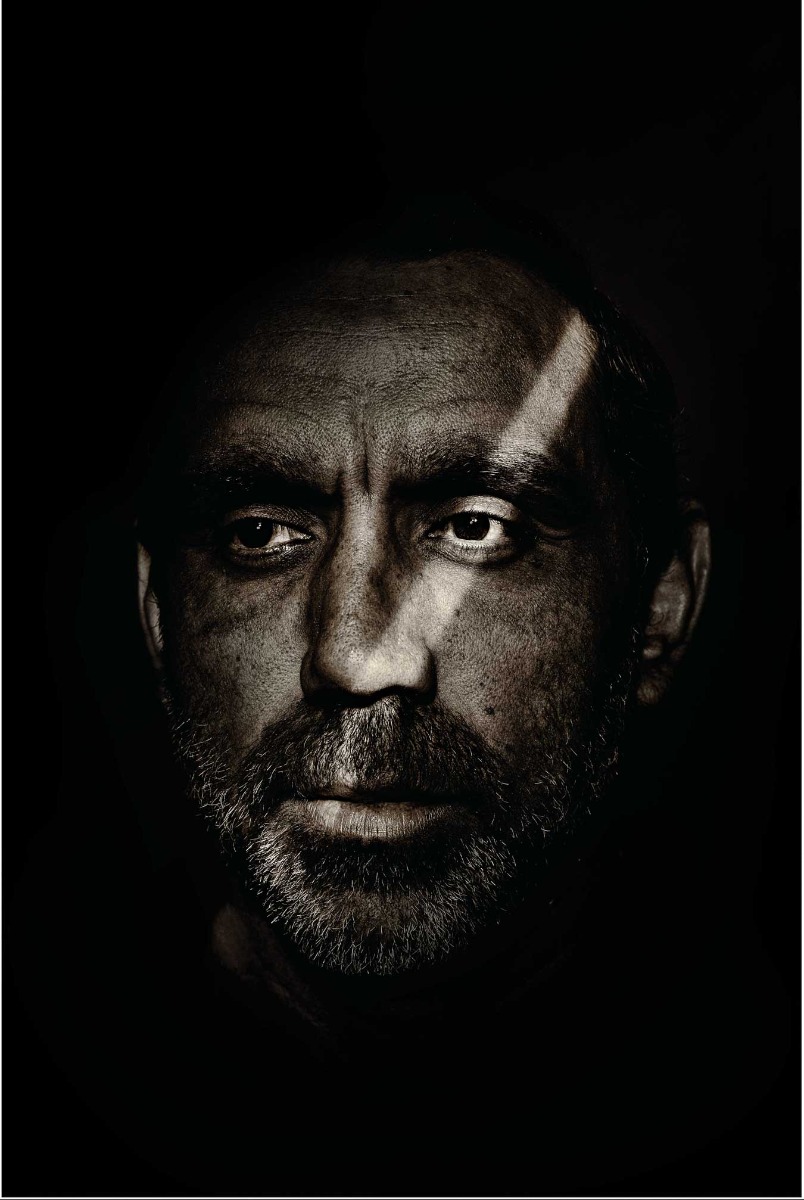 Former Sydney Swans AFL player Adam Goodes. Image by James Brickwood for the Australian Financial Review. 


I photographed Adam Goodes as part of the Australian Financial Review Magazine's Power Issue. Goodes was second in a list of the ten most culturally powerful Australians for 2019.
Goodes left the AFL in 2015. The 2019 film The Final Quarter, documented the last years of his time playing the game he once loved, which saw him leave after multiple and ongoing  racial abuse from some football fans and commentators, of which the AFL never appropriately addressed at the time.


Along with his Swans teammate Michael O'laughlin, they formed the Go Foundation, a foundation to create opportunities for Indigenous youth through education.


My portrait of Goodes is Goodes representing GO. 
It's not Goodes the footballer, but Goodes proud to be giving back to his community.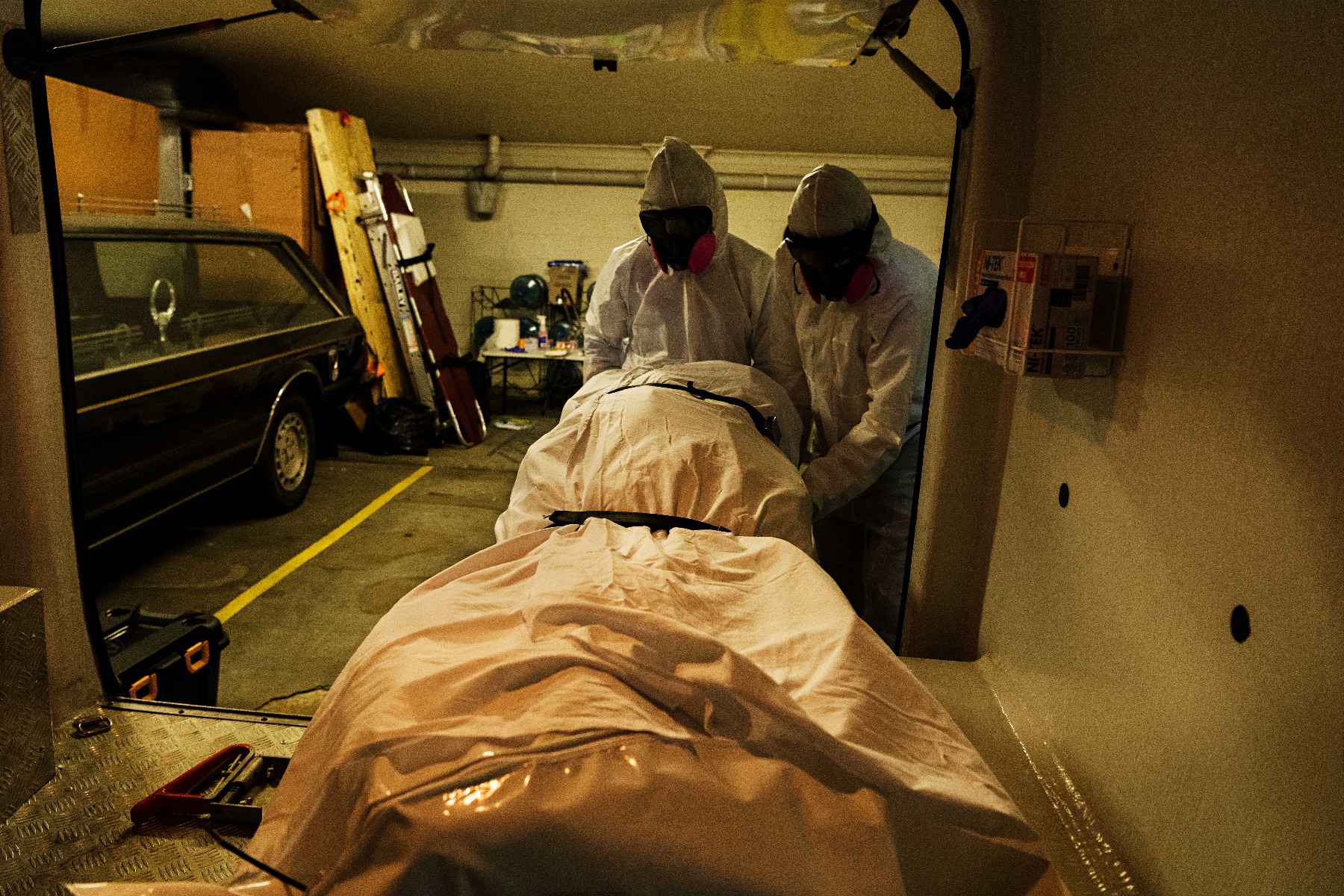 The body of a COVID-19 victim is delivered to a Sydney funeral director, after being released from hospital. Image by James Brickwood. 

The body of a COVID-19 victim was the first time we'd seen someone in Australia taken by the virus.
This photograph was made in April 2020. Still quite early on in the pandemic and when there was still quite a lot unknown about the virus, its lethality and how easily it could be spread.
In order to make this photograph, I had to bow covered head to toe in PPE. The deceased was in two body bags as a safety measure and to protect all those had had to handle him.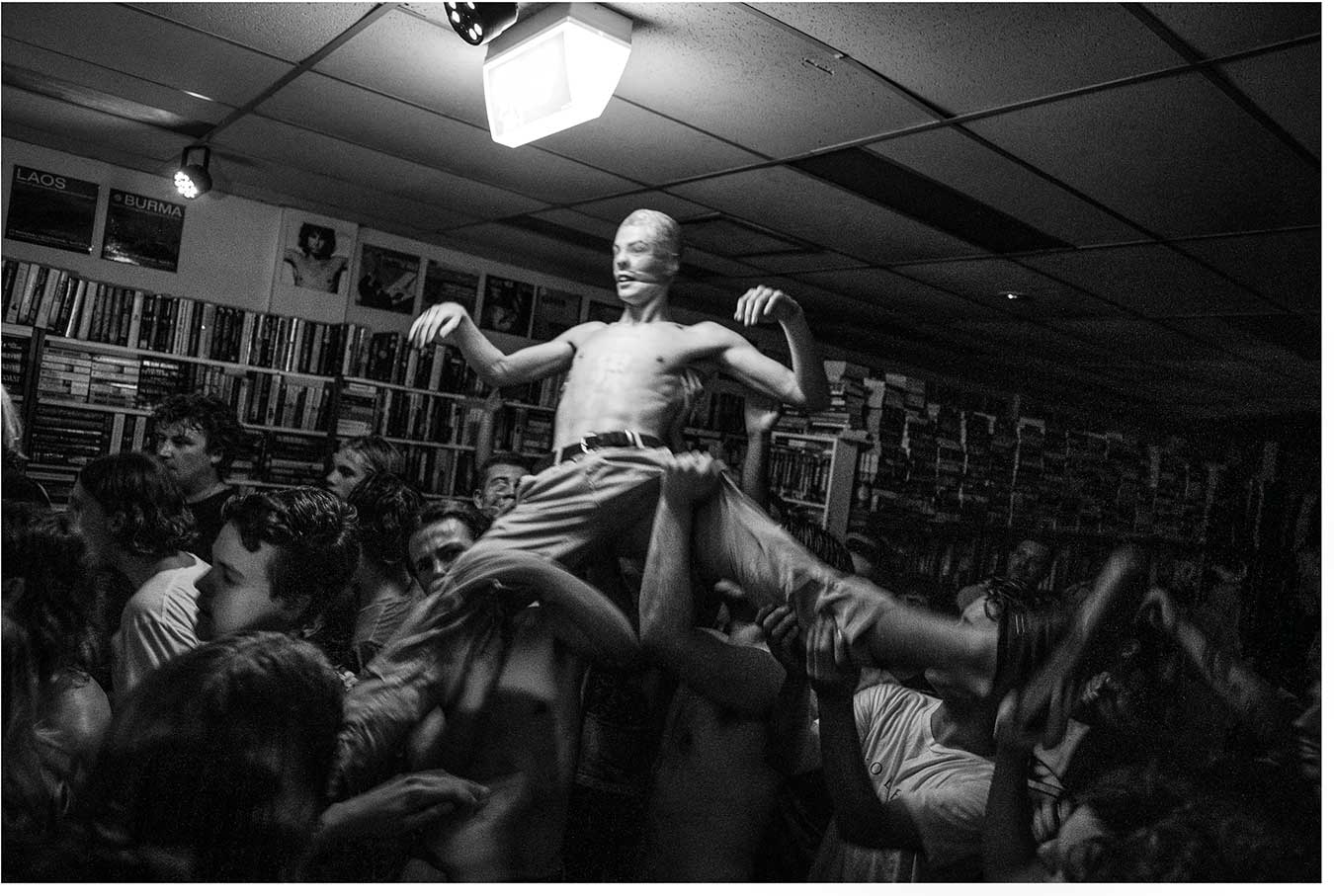 "Up where we belong" by James Brickwood. A man with a stocking over his head is heaved above the crowd during a C.O.F.F.I.N. set in a Sydney bookstore.


My last image is from a series documenting pub punk rock on the Northern Beaches. A kind of last bastion for this particular scene in many ways. What made it particular was the fans such gigs attracted.
While physicality isn't uncommon at such shows, there has always been an extra energy about the shows on the beaches. I'd been documenting them over the past four years, focusing mostly on the physicality and the importance of it.
Many of the live music venues that once stood are long gone. Be it whole venues bought out by private schools and turned into classrooms, or back rooms of pubs being overthrown by poker machines instead of live music, or the push of gentrification.
With this comes a necessity for improvise, to search out new spaces to play and congregate.
In this instance it's a second hand book shop in Dee Why. What also ads to the energy of this scene is the fact that at any point, another live music space could be shut down or overtaken.
---
Photos1440 is open at the State Library of New South Wales until April 25, 2021.