From model to photographer: Q&A with Ivana Martyn-Zyznikow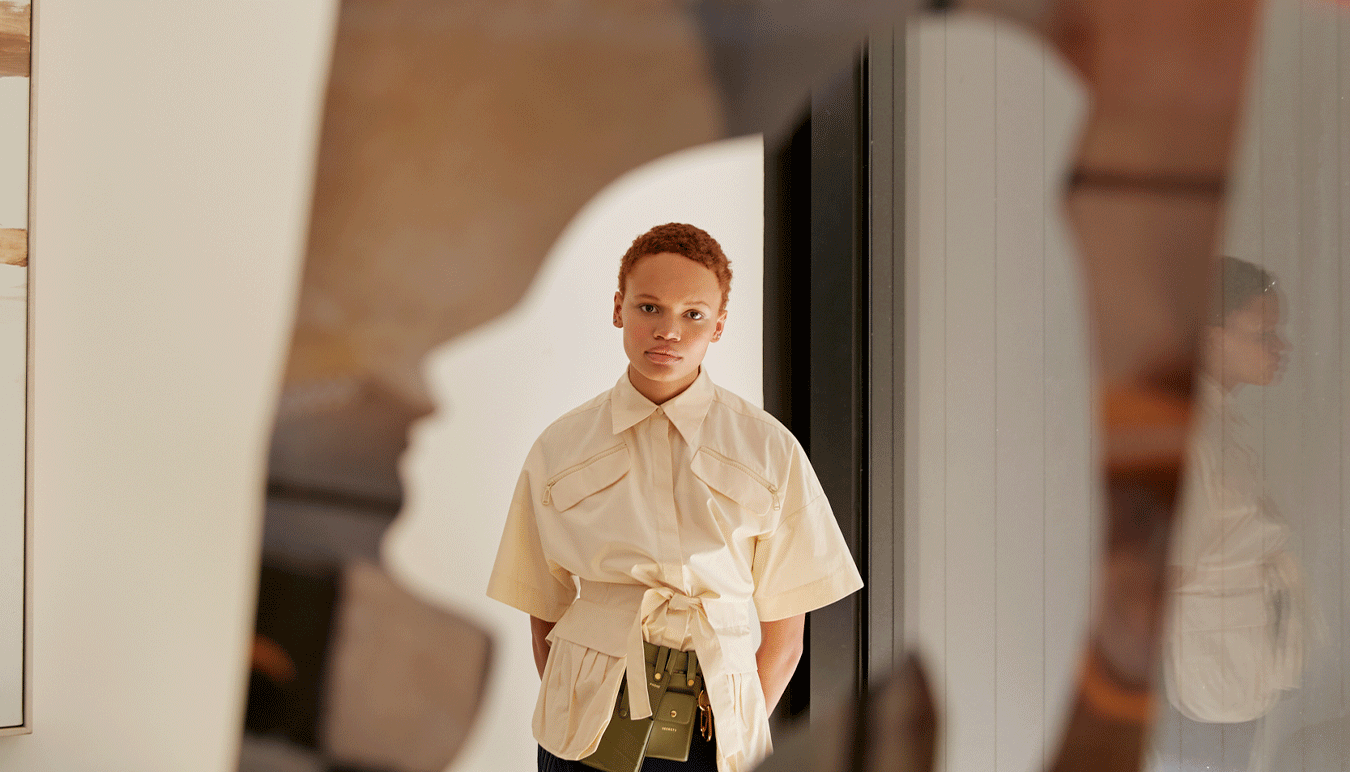 After fifteen years in modelling SUNSTUDIOS Emerging Photography Award finalist Ivana Martyn-Zyznikow has launched a career behind the lens. She spoke to Sunroom about making the shift, and her finalist editorial using parachutes in the Australian bush to explore perspective. SEPA 2019 exhibition is launching November 7 at SUNSTUDIOS Skylight Gallery in South Melbourne.
Tell us a little about yourself, the focus of your work, your study or career to date, and your process as an artist.
I actually have a Bachelor of Business, however, my father is an architect and my mother an artist, so design, colour and composition are in my genes. I worked as a model internationally for 15 years and photography seemed a natural progression from there.
I suppose it's something I sort of fell into. I grew up with film cameras and I did study film photography in year 10 so I quickly picked up how to work my camera. I bought my first camera in May 2015 and it's the same Canon EOS 5D Mark III I use today.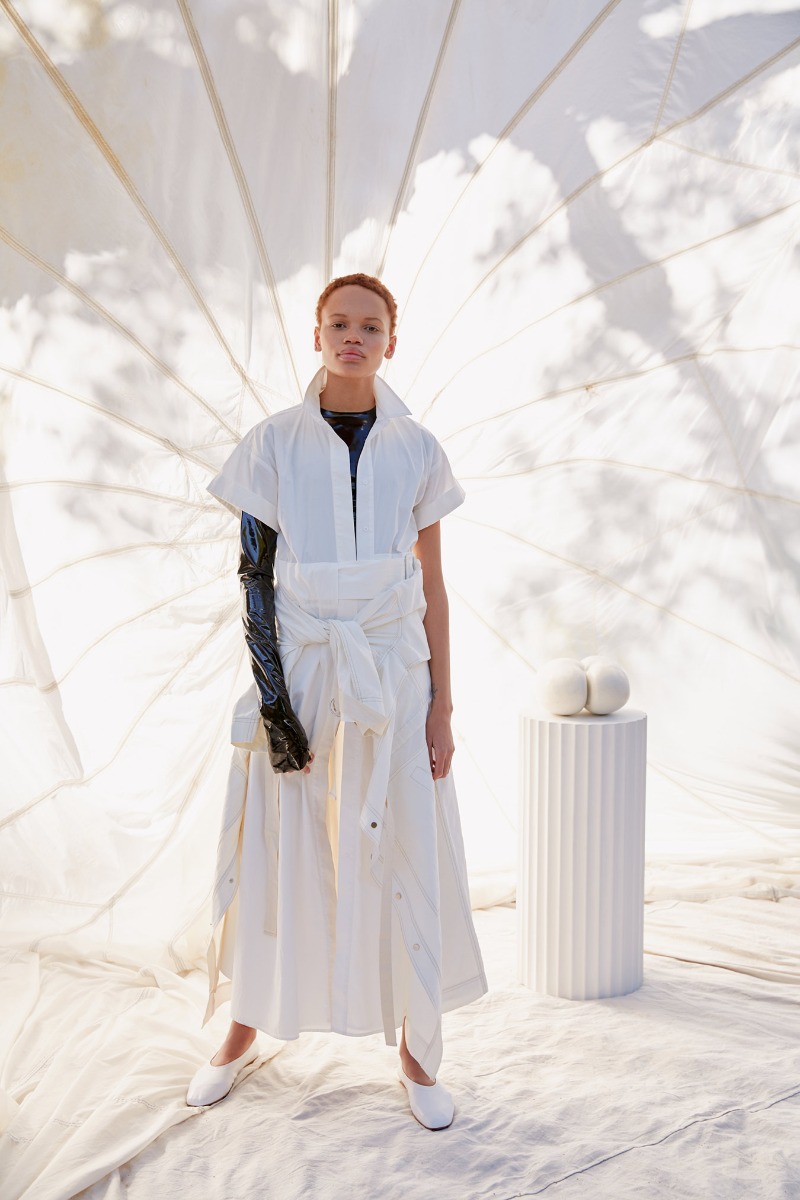 Shortly after in London I picked up a "how to take good photos" book from a museum and read it back to front and over again. At a party the same year in London I met photographer Sean Cunningham, the "unsung king" of backstage. He invited me to come along to shoot first looks of SS16 collections in Paris and Milan. He would cover all my expenses and grant me access to the shows (Chloe, Giambattista Valli, Dolce & Gabbana, Prada, Moschino etc). In return, he would keep all my photos. I was allowed complete creative control as I wasn't a paid employee of his, I was just there for the ride.
He told me I should get a Sigma Art series 50mm lens for the job, so I did. He taught me how to make the most of the light in a room and how to make images look like they are lit by available light by bouncing the light off ceilings and walls.
Moving from one show to the next with varying lighting conditions, I learned very quickly how to work my camera and understand what settings I needed for a particular condition. It was without doubt the most valuable education I could have ever received.
Upon my return to Australia I presented my work to Vogue and Russh magazines. I guess they liked what they saw and from there I progressed from doing small projects to full print editorials. Many of my clients now are brands I worked for as a model or met through a contact who knew me as a model.
I've been lucky to be surrounded by people who believe in me and my work and trust me. I definitely had a foot up by knowing so many people in the industry, but once I had their attention, I then had to hold it.
The end of this year will see me in my third year as a professional photographer.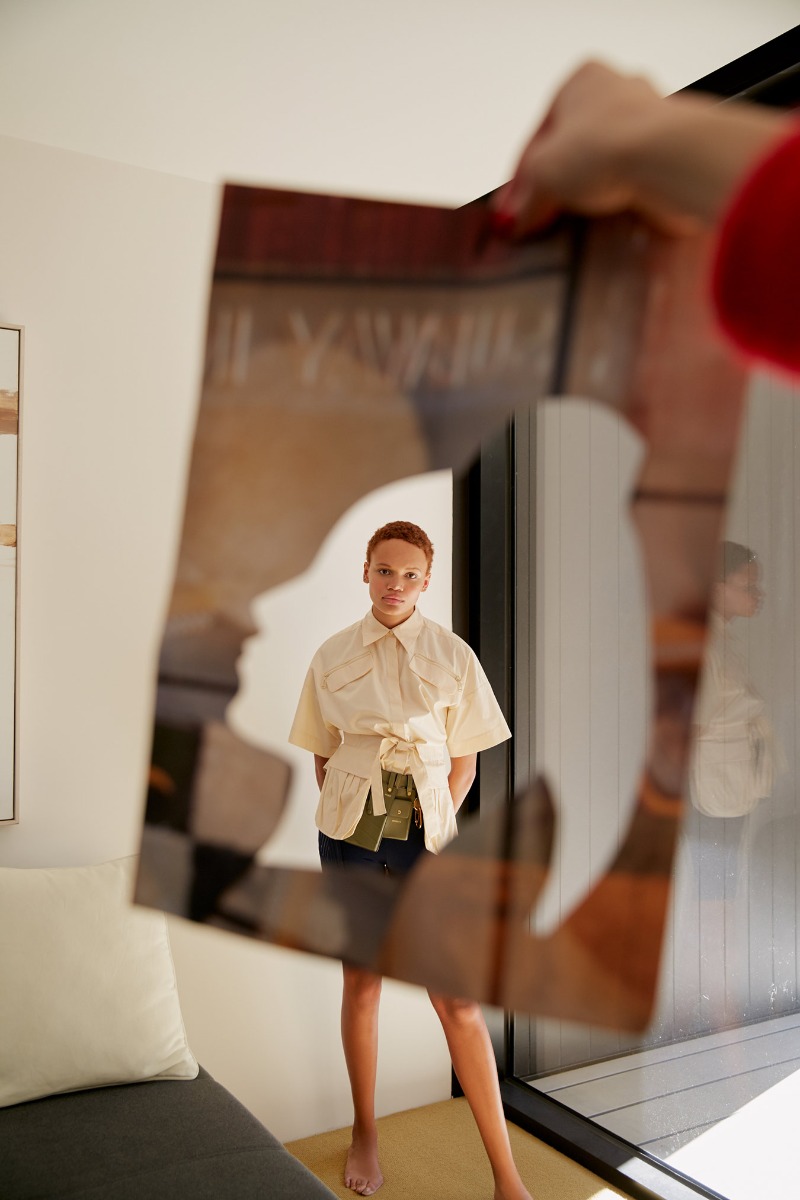 How did this shoot come about? Did you have a brief, or intentions in creating this body of work?
A great stylist and friend of mine Kate Carnegie was in town for a period and we wanted to shoot something beautiful together. The two of us built a storyboard with our combined research. The brief was perspective, art and a very large parachute. As I was already a contributor to Russh, I presented the story to them. They loved it, so we shot it.
What was the experience like on set while shooting?
We shot on location at my parents' country house in Castlemaine, Central Victoria. It backs onto national park. We stayed up there the night before and taxied the model in from Ballarat in the morning. Obviously it didn't go quite exactly as planned and we started the day much later than expected due to driver issues. While we had a mood, we were playing it as the day took us, with Fendi delivered directly to set around lunch time. We also had my son and husband there - and a pregnant set designer. It was all happening!
Don't miss the Melbourne launch of SEPA 2019 on November 7 at Skylight Gallery.