Introducing EOS C500 Mark II: Modular, expandable, 5.9K cinema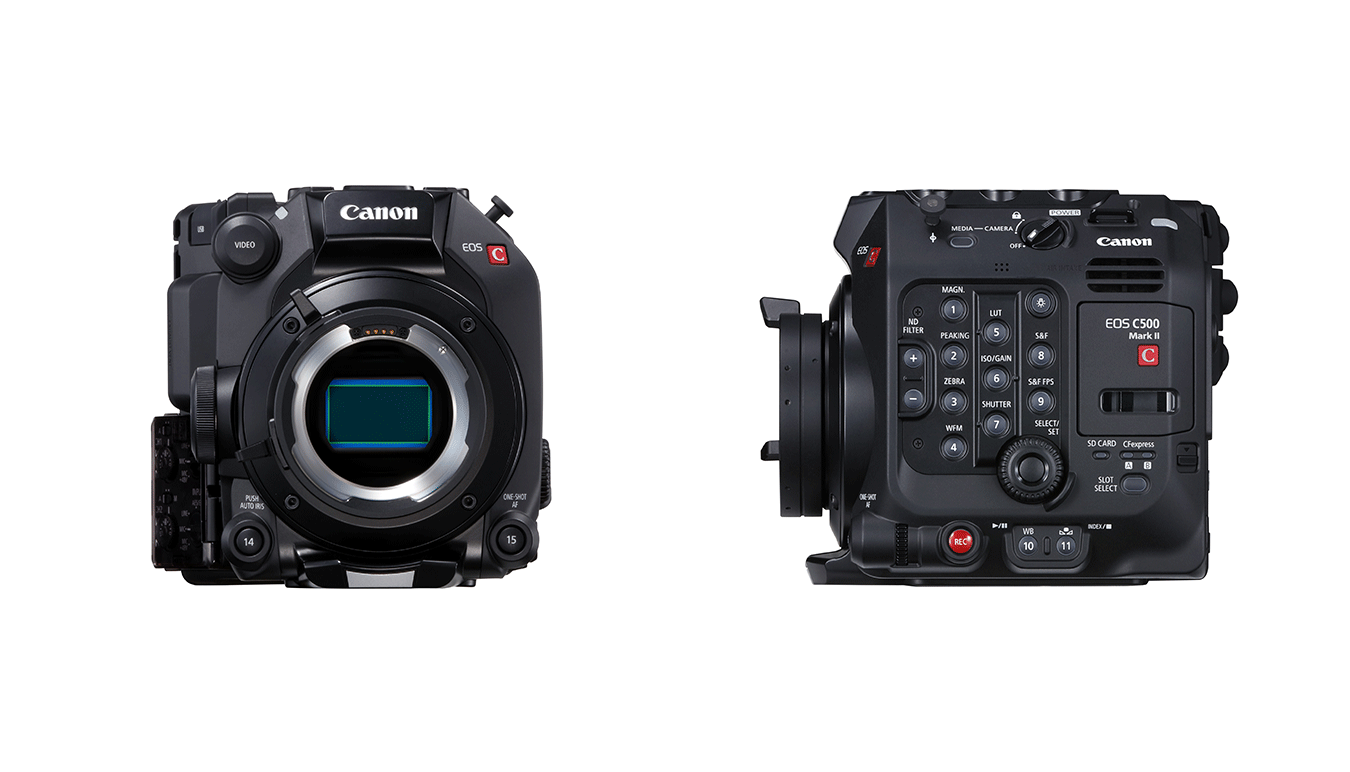 Canon Australia announces the launch of an addition to the Cinema EOS System of professional digital cinematography products with the introduction of the EOS C500 Mark II, which features a 5.9K full-frame sensor and a newly developed image-processing platform.
The camera makes possible 5.9K/60p, 4K/60p and 2K/120p recording, employing a modular design that allows users to freely customise the camera to meet their shooting needs. A (separately sold) lens mount enables users to switch from the standard EF mount to an EF Cinema lock mount or PL mount independently.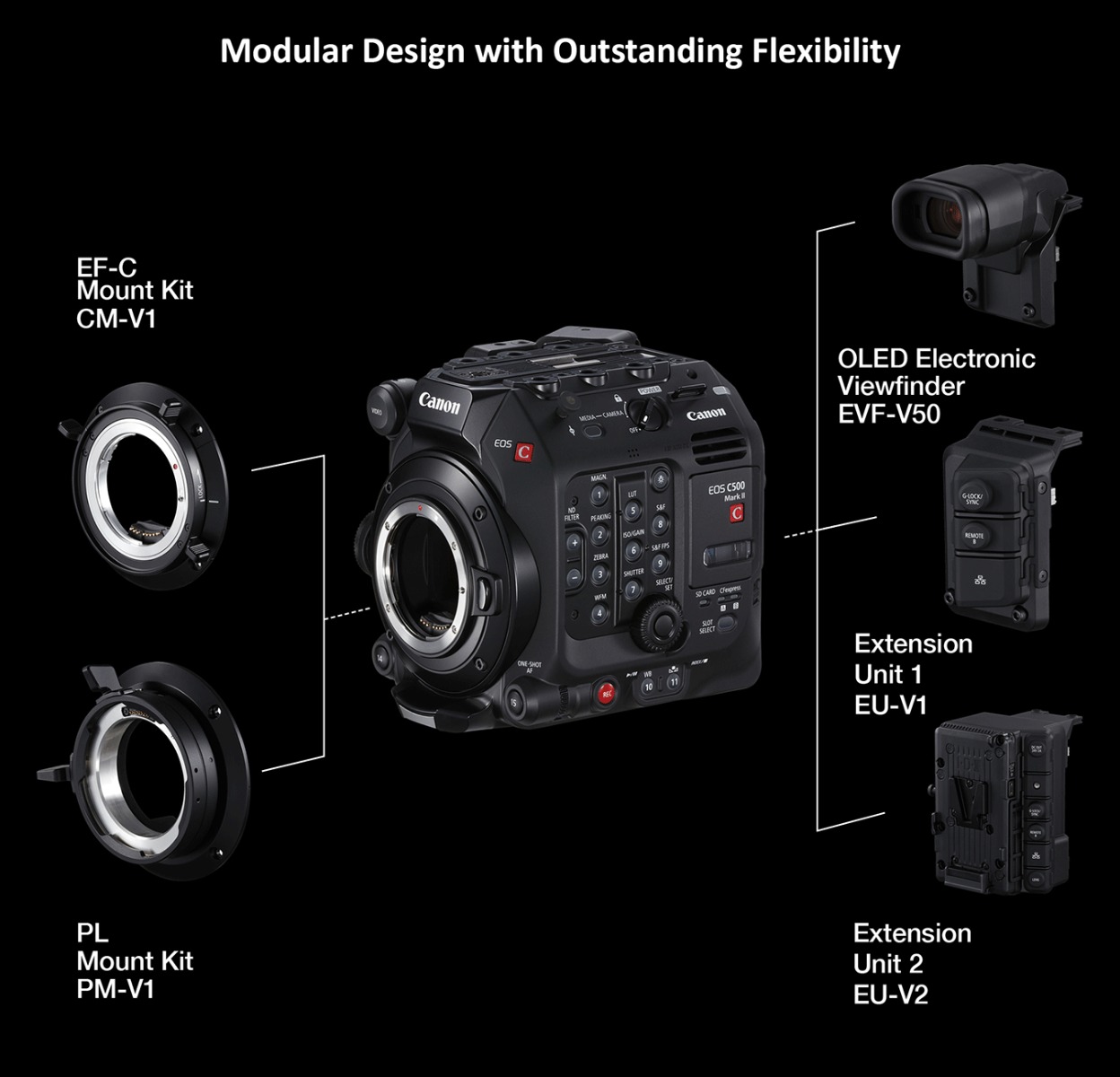 Equipped with a 5.9K full-frame sensor that realises a dynamic range of up to 15+ stops, the EOS C500 Mark II makes possible high-quality image capture, even in environments with drastic differences in light and dark values, while also achieving a compact, lightweight body design.
Employing Cinema RAW Light (when recording to CFexpress Type B cards), the EOS C500 Mark II makes possible the internal recording of RAW data without the use of an external recorder.
The camera also supports XF-AVC, a video format that efficiently records compressed video data. Video can be recorded to CFexpress Type B cards and UHS-II SD cards, a first for Canon cinema cameras and video camcorders. Additionally, the camera supports the HDR standards HLG (Hybrid Log-Gamma), which is suitable for broadcast and live streaming, and PQ (Perceptual Quantization), which is suitable for movie production and distribution online.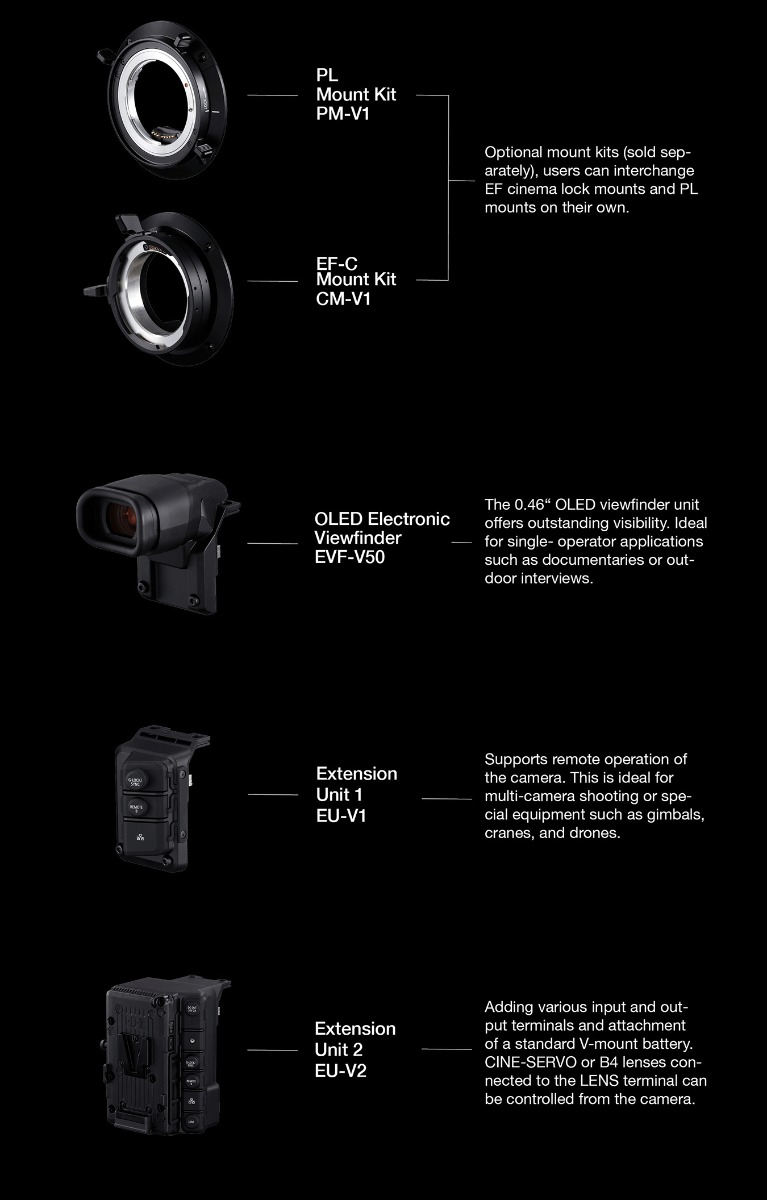 The EOS C500 Mark II will be on sale from January 2020 with pre-orders available now alongside Extension Unit 1, Extension Unit 2, OLED Viewfinder, PL Mount Kit and EF-C Mount. 
Be the first to get hands-on experience with the EOS C500 Mark II at SUNSTUDIOS. Register your interest for pre-release showroom viewings in Sydney and Melbourne or pre-order now to secure first stock using the code DEPC500.
SYDNEY
sales@sunstudiosaustralia.com | 02 9641 5544
MELBOURNE
melbourne@sunstudiosaustralia.com | 03 8695 9700