Introducing our 2021 SEPA judges ... and their tips for entry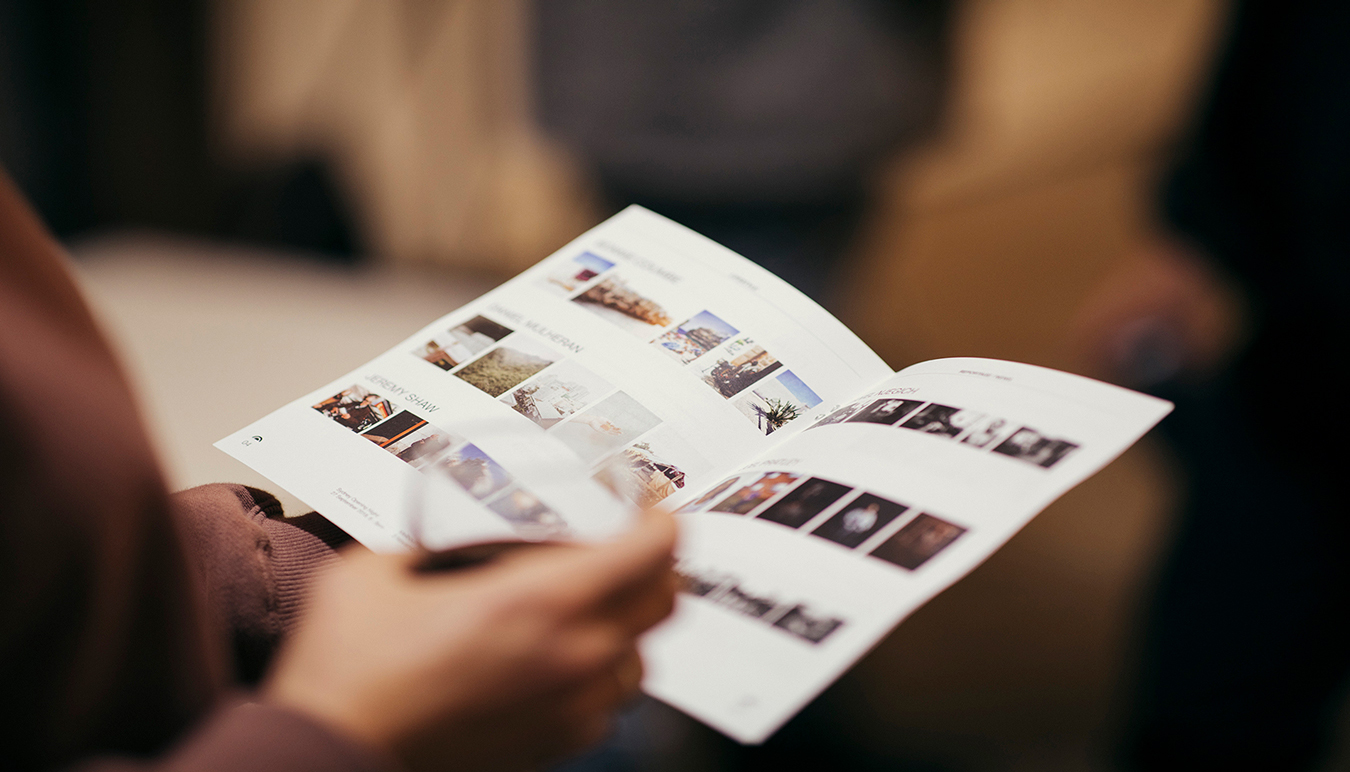 We've surveyed the professional landscape to find the people who can recognise the best new local talent – and help launch their careers.
Introducing our six 2021 SEPA judges across stills and video and what they look for in image makers. Entries close midnight, August 23. 
---
STILLS
Photographer | The Artist Group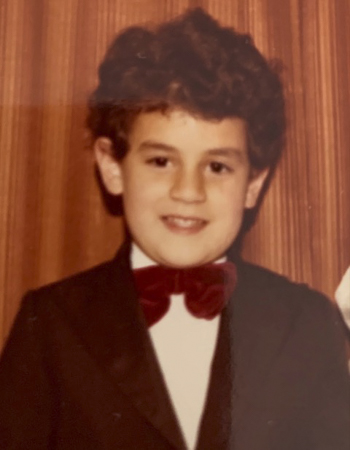 Raised in remote rural Queensland, Georges Antoni has evolved to become one of Australia's premier photographers. His natural instinct for dynamic composition and thoughtful tones has given his work sought-after cache. His intimate on-set approach belies huge technical aptitude. His images reach beyond the norms of fashion to create iconic and aspirational imagery, always suggestive of a world beyond the frame.
Georges has shot for major fashion magazines including Vogue Australia, Harper's Bazaar US, i-D, V Magazine and Elle Australia; and his subjects have included celebrities and models such Rihanna, Miranda Kerr and Dita Von Teese, to name a few.
"The key to this competition (and photography generally) is to find your perspective, your view, your opinion of the world and take us on a guided tour that we could not find anywhere else."
Nicky Catley 
Photographic Editor, The Sydney Morning Herald, The Sun-Herald and Australian Financial Review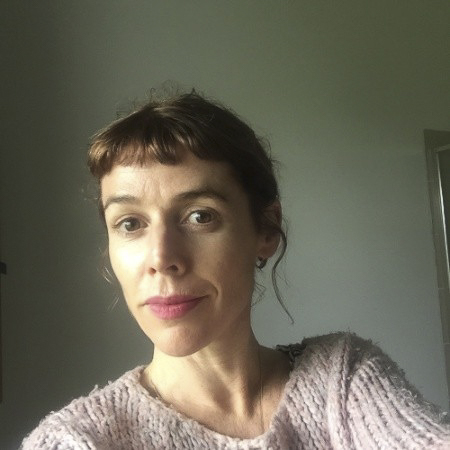 Nicky Catley graduated with a BA in History and Curatorship from the Australian National University in 1996 followed by a twenty-year career as an editorial photo editor.
She is currently a photo editor at the Sydney Morning Herald and has been commissioning and editing news and feature photography in Australia since 2011 following a decade in London as a staff picture editor and shoot producer on magazines where the art and editorial photographer sectors were closely entwined.
"Professionally, I am looking for work that surprises by challenging my preconceived idea of what a photo of any given subject should be - for poetic and intriguing treatments of everyday life. Personally, I am drawn to expanded modes of documentary and slow complex bodies of work that explore the natural world and the intimacy of our interaction with it, universal environmental and social issues that are communicated in deeply personal ways."
Photographer | Represented by Photoplay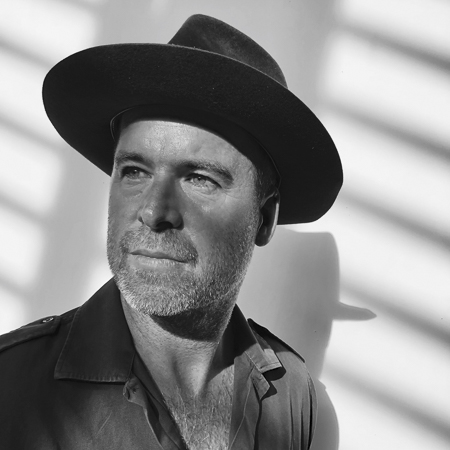 Adam Ferguson is an award-winning Australian photographer who has worked internationally for over a decade on assignment for world leading publications including Time magazine, National Geographic, The New York Times Magazine, Vanity Fair, and The New Yorker.
Ferguson has received awards from World Press Photo, Pictures of the Year International, American Photography, Photo District News, The Overseas Press Club of America, Columbia University in New York and the National Portrait Gallery of Australia, among others.
In 2018 Ferguson was named 'Photographer of the Year' by Photo District News, 'Freelance Photographer of the Year' by Pictures of the Year International and nominated for World Press Photo of the Year.
Ferguson's work has been exhibited internationally at the National Gallery of Victoria, the National Portrait Gallery in Australia, the Annenberg Space for Photography in Los Angeles, the Museum of Fine Arts Houston, the Ullens Center for Contemporary Art in Beijing, the Reportage Festival of Documentary Photography in Australia, the Festival della Fotografia Etica in Italy and the Cortona on the Move International Photography Festival in Italy, among others.
"The best photography strives to acknowledge everything that has been created before it, and then positions our understanding of the world in the contemporary of that continuum. A successful photograph provides a new insight, or comment, on who we are."
VIDEO
Filmmaker and cinematographer | President ACS NSW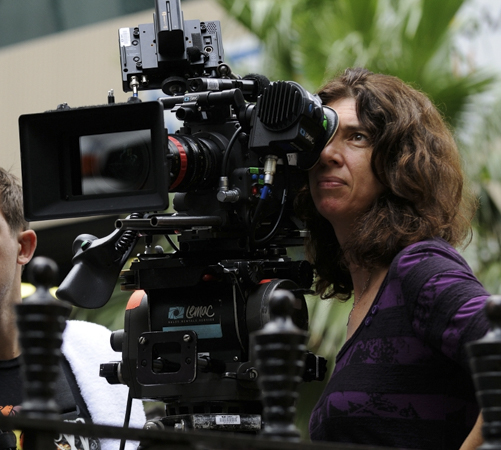 Carolyn Constantine ACS began her career in Sydney solidifying her reputation with notable work as DOP on a number of films by emerging Australian directors such as Cate Shortland's Pentuphouse (Kodak and Dendy Award winner ) and Somersault (2nd Unit DOP and director).
Carolyn has numerous TV drama operating and DOP credits (Wildside, Young Lions, Headstart, All Saints, Rake, Please Like Me, Headland, Janet King, Pulse, The Secret She Keeps, Born to Spy and Bump) and has lensed a number of high profile documentaries including Yoko Ono: War is Over, Yajilarra, Tristan's Story, Wide Open Sky (which won the audience award for best documentary at SFF 2015) and her own film Madhattan was her first long form film as both Director and cinematographer.
Carolyn is the current NSW President of the Australian Cinematographers Society and the National Vice President of the society. Carolyn continues to pursue her film making career both here and abroad, determined to push the creative and technical boundaries of her craft as she explores new ways to visually interpret her subjects and their stories.
"I'll be looking for work that successfully combines creativity, innovation and technical skills to capture your subject, tell a story and connect with your audience."
Dave May
Cinematographer/Director | Tall Story Films



Dave is a cinematographer and director specialising in documentaries and factual television but with work that goes across everything from music and sketch comedy, to lifestyle and branded content. He's been the recipient of numerous Australian Cinematographers Society awards, including a Golden Tripod, and has been awarded a Young Walkley award for video journalism for his work on SBS Viceland's The Feed.

Dave has shot and directed for many of Australia's most respected production companies (Blackfella Films, Northern Pictures, CJZ, iTV), broadcasters (ABC, SBS, National Geographic, Discovery) and youth media brands (triple j, Viceland). He was recently Director of Photography on the second season of Love on the Spectrum (Netflix/ABC), seasons 5 and 6 of the acclaimed series You Can't Ask That (ABC) and the Rose D'Or nominated second season of Employable Me (ABC).
He has worked as Lead Director/Cinematographer on SBS's highest rating domestic production, Filthy Rich and Homeless, and was creator of the documentary series Throwback for the ABC, which has had more than 10 million views. In late 2020 he co-directed and shot Adam Liaw's Roadtrip for Good, a well-received lifestyle series for SBS and Discovery made through a partnership between i8 Studios and Tall Story Films.

Music has always been a focus for Dave and over the years he has filmed with artists like Childish Gambino, Tash Sultana, Tame Impala and The Arctic Monkeys, created videos with the likes of Underworld, Jon Hopkins and Genesis Owusu, and DP'd the music documentaries Hilltop Hoods Live and Recovery: The Music and the Mayhem for the ABC.

"I'm excited to see work that's ambitious from the technical side of things, but also keen to see a perspective that's unexpected or outside the norm. This can absolutely be in terms of a unique subject or special access someone's managed to get, but it can also be as simple as finding a new angle to take on something we might have all seen before. Some of my favourite documentaries and films leave you seeing the everyday in a new light so I'm looking forward to seeing if any of the SEPA submissions do the same."
Cinematographer and Drone Pilot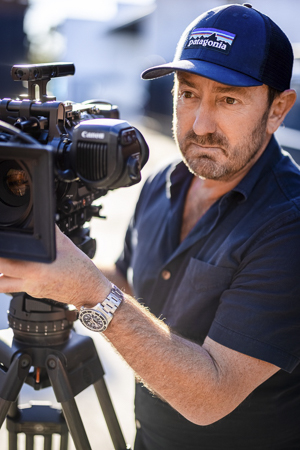 Andy Taylor has been working as a cameraman for over 35 years and is one of Australia's most experienced documentary cinematographers. He was granted accreditation by the Australian Cinematographers Society in 2002 – the highest honour that is bestowed on an ACS member. Andy has won 26 ACS Awards and five prestigious Walkley Awards for Cinematography. He works as a freelance cinematographer filming documentaries, network promotions, travel, corporate branding and advertising.
Recent documentaries include Exposed – The Ghost Train Fire with Caro Meldrum-Hanna for ABC-TV & Netflix and Chasing the Light - Norfolk Island with Ray Matin and Ken Duncan for Tourism Australia.
Andy's work has taken him to over 110 countries and territories, filming royalty, rock stars, politicians, warlords and terrorists, often in the most amazing locations around the world. He has covered many wars and conflicts.
"For SEPA 2021 I'd be keen to see entries with interesting, well composed and considered shots which are either beautifully lit or make good use of the available light. I'm a big fan of the recent advances in photographic technology like drones and gimbals - which are cool, but what I really love is photography and cinematography which harnesses the creative capabilities offered by some of the newer cinema cameras: high resolution, large sensors, compact designs capable of operating at high frame rates."