Introducing the next generation EOS C300 Mark III and more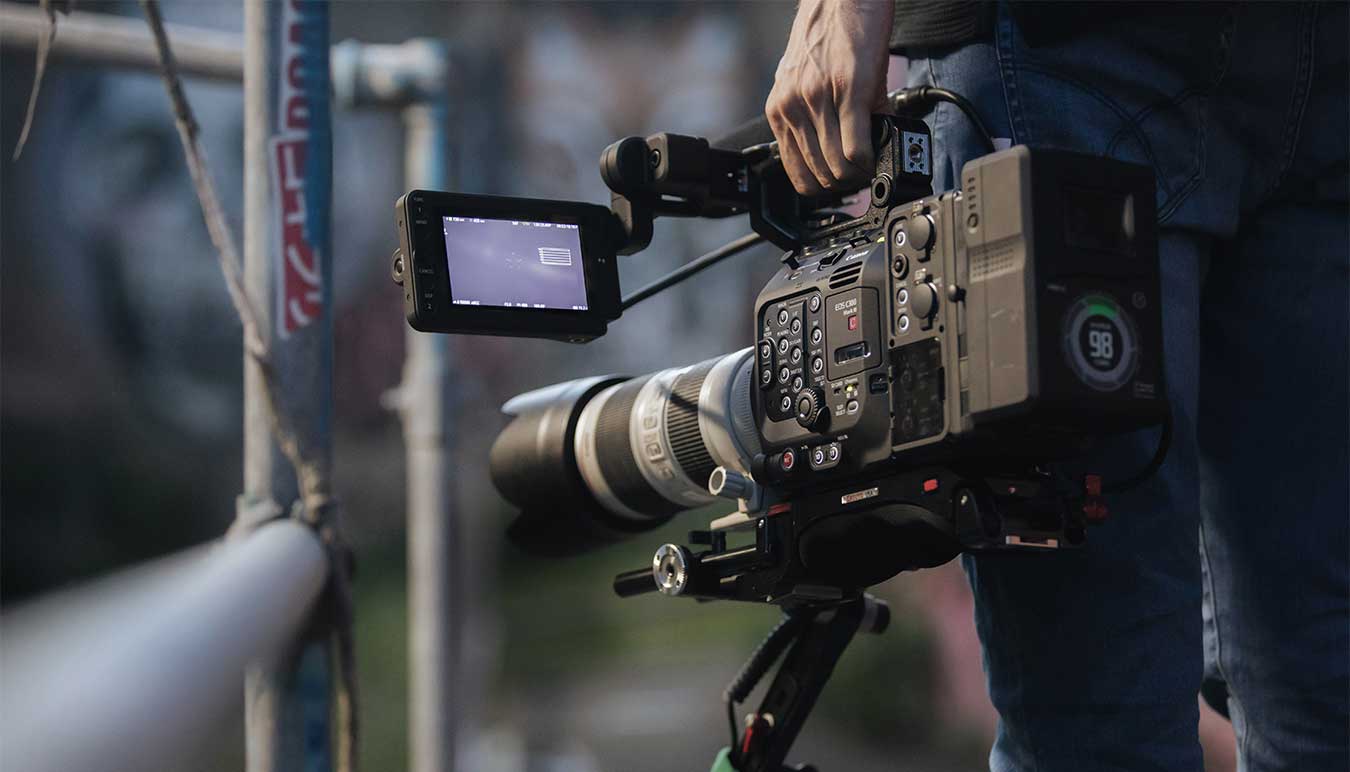 Canon's next generation Cinema EOS System camera, the EOS C300 Mark III, launches today with a new Super 35mm 4K CMOS DGO (Dual Gain Output) sensor, modular design and the ability to record in multiple formats.
Canon also reveals the CN10X25 IAS S, a versatile, 8K-capable 25mm-250mm 10x power zoom CINE-SERVO lens with exceptionally broad focal length range and capabilities to extend up to 375mm using its built-in 1.5x optical extender.
In addition to this, Canon also announces new firmware updates for its professional display monitors and Cinema EOS System cameras, enhancing functionality, compatibility and workflow. Further development updates have also been announced for the anticipated mirrorless body Canon EOS R5.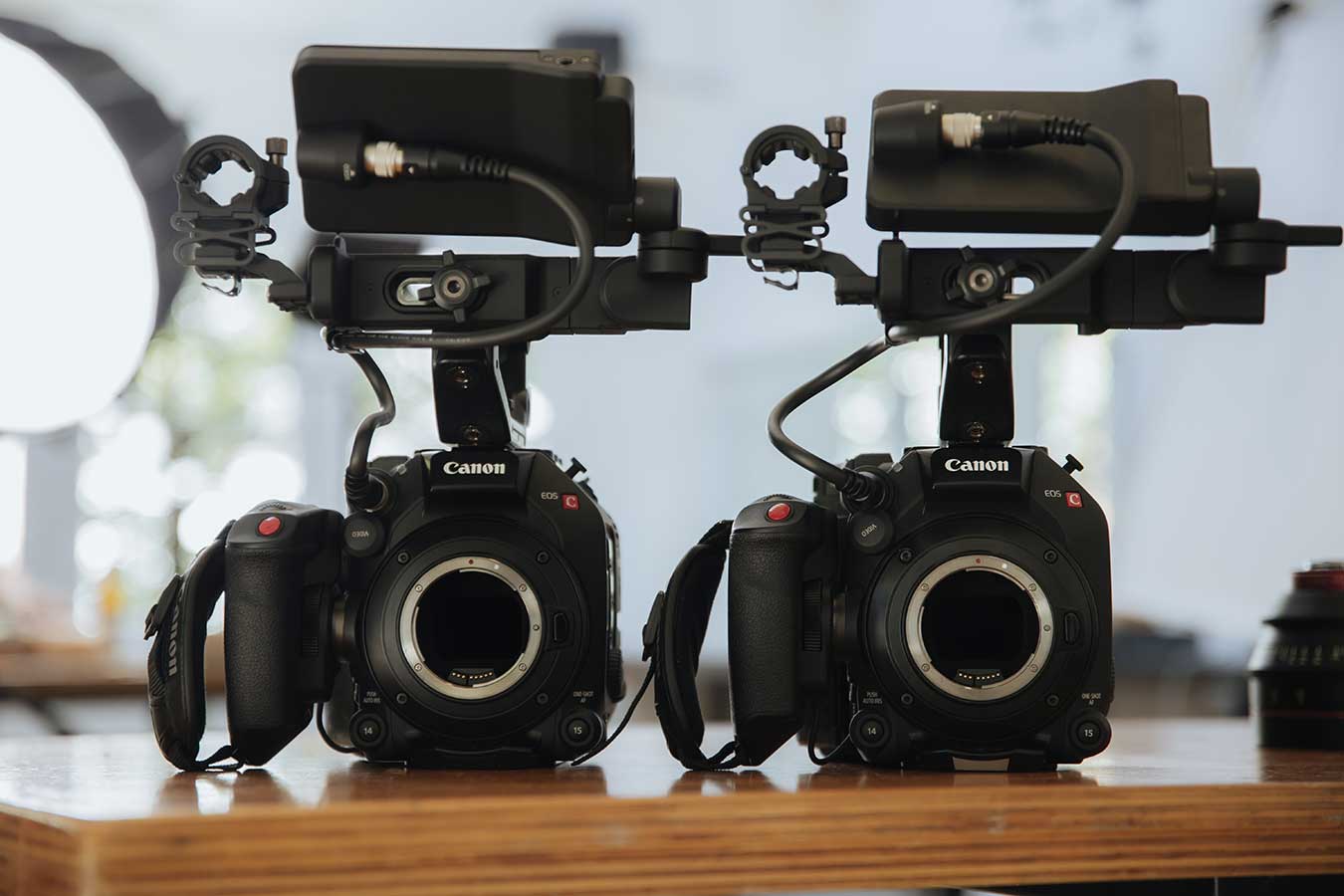 Building on its 2015-launched successor - EOS C300 Mark II - the next generation EOS C300 Mark III features: 
New Super 35mm 4K CMOS DGO (Dual Gain Output) sensor 
16+ stops of dynamic range
4K 120P high-speed supported 
Multiple internal recording options:
4K Cinema RAW Light 10-bit or 12-bit 
2K RAW recording in Super 16mm Crop, 10-bit or 12-bit
XF-AVC (MXF) recording, 4:2:2 10-bit ALL-I or LongGOP 
Up to 120P 4K RAW or XF-AVC recording, up to 180P in Super 16mm crop 2K/FHD. 
User changeable lens mount (EF, PL or EF Cinema Lock)
Flexible, modular design with optional expansion modules and EVF
Each pixel on the DGO sensor is read out with two different amplification levels – one high and one low – which is then combined to make a single image. The higher amplification read out is optimised to capture clean details in darker areas, while the lower amplification read out is optimised to capture details in brighter areas.
When combined, at pixel-level accuracy, the details and the qualities on the highlight and low light areas of the image are maintained and enhanced, enabling professionals to achieve impressive higher dynamic range of up to 16+ stops.
The DGO sensor is also compatible with Dual Pixel CMOS AF offering professionals greater creative freedom.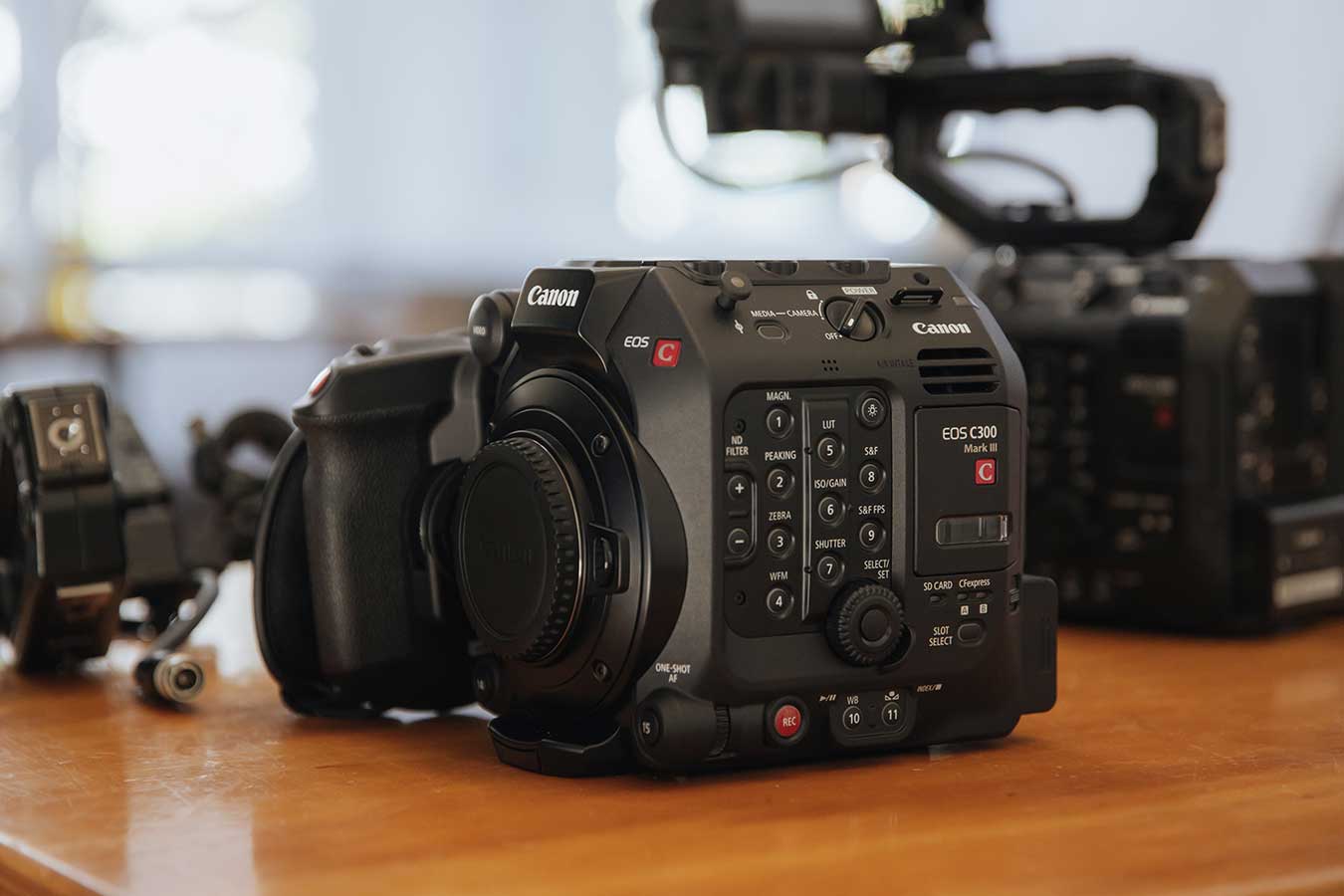 The CN10X25 IAS S CINE-SERVO lens is ideal for professionals looking to filming high-quality productions across a wide range of genres such as drama, commercials, sports and documentary.
Featuring:
4K and 8K camera-compatible image quality
25mm wide angle and 10x high-power zoom
Internal 1.5x extender
Detachable drive unit 
Interchangeable EF and PL mount
Compliant with wide-ranging communication standards with a lens-to-camera communication function for added experience
The EOS C300 Mark III will be available from June and the CN10X25 IAS S available from July.