Kate Cornish on shooting Kim Churchill live on the Canon EOS C70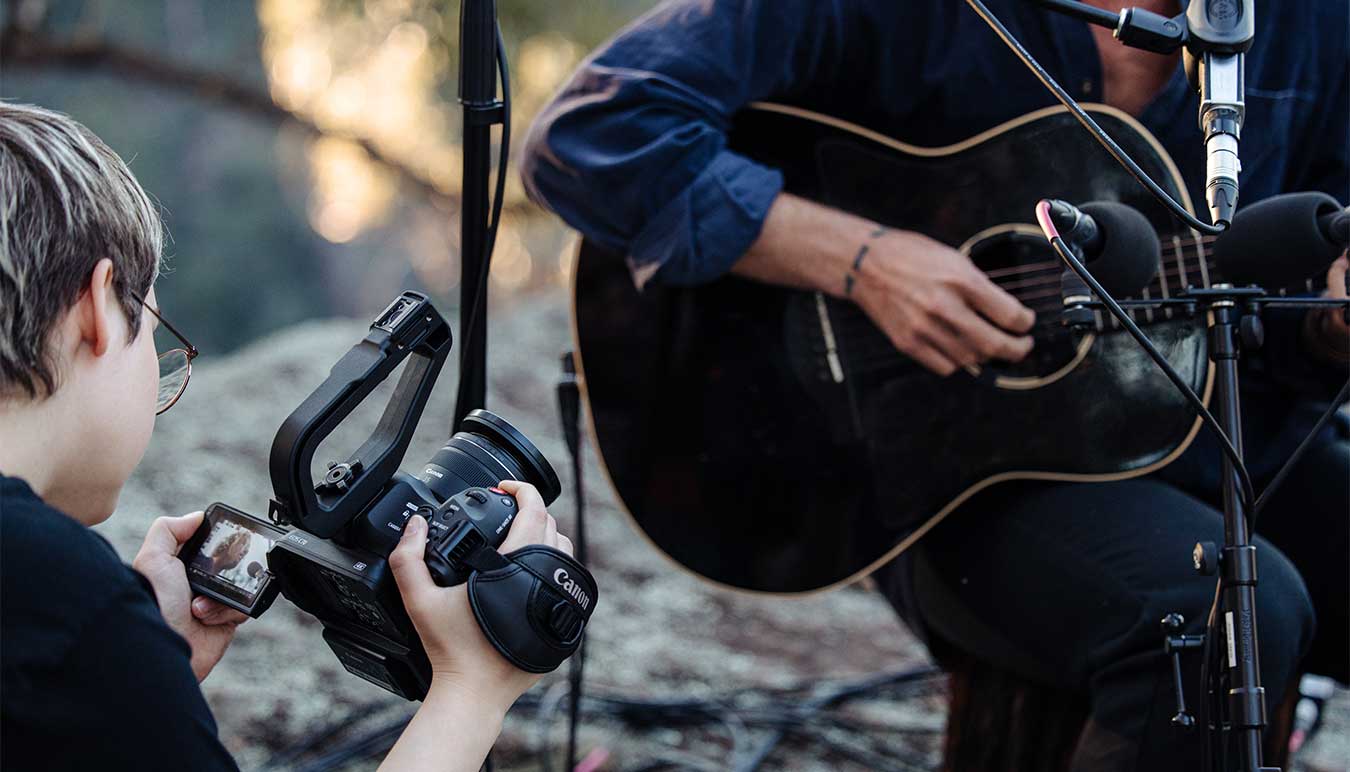 As Director of Photography on Kim Churchill's live music clip, Kate Cornish shares her reflections on being one of the first to use the new Canon EOS C70, and how the lightest and smallest pro cinema body to-date enabled her creative and technical choices.
"The fact that the camera is so small and it has all the features you expect in a larger camera (like built in NDs) … is incredible."
Cornish has been working as a freelance director, cinematographer and photographer since 2016. Known initially for her work in comedy (notably on THE FEED with SBS) Cornish has recently moved into the advertising, represented by MIK.
Kate Cornish - Showreel 2020 from Kate Cornish on Vimeo.
As a cinematographer and director, Cornish has numerous music videos within her portfolio across many genres. For her latest with Churchill, it was important to capture an organic, intimate feeling suited to a personal and sombre subject.
Matched with compact and fast RF lenses, the EOS C70 provided an easily stabilised body for hand-held shooting, which was easy to balance when mounted to a gimbal or drone.
 

Cornish used the super slow 120 frames at 4K and 180 frames cropped at 2K to capture emotive details like the vibration of instrument strings.
While Churchill's performance is shot entirely on the EOS C70, the inclusion of time code sync and Log 2 & 3 allow DoPs to integrate this model with a wider range of cameras.
The clip was shot in the Blue Mountains in New South Wales in fading light – beautiful but brief optimum conditions that put the Dual Gain Output sensor to good use.
"With 16+ stops of dynamic range, I could still see a lot of details."
---
Tell me about the concept for this shoot and what you wanted to achieve?
I wanted to create an organic and free-flowing video for Kim to fit the nature of his song. To do this, I decided on utilising a hand-held aesthetic, incorporating long takes at close range. The song is quite sombre, about realising you're out of love with your significant other. The isolated Blue Mountains setting really helped capture the intimacy we desired for the clip.
What led you to match this camera with this project?
The small form-factor made it easy to hold for a long period of time. It was also unobtrusive which was important when shooting close to Kim's face - less distracting.
What features specifically were you most excited about testing out?
The autofocus and Dual Gain Output (DGO). The DGO enables me to produce a super clean image and retain detail in the darkest areas of the picture. This was important as we were shooting all-natural light at dusk.
In use, which features were most surprising or appealing?
Canon's colour reproduction is always a winner for me. I find their skin tones incredibly pleasing and accurate, and the greens and reds appear very rich even after applying a simple 709 LUT on the top.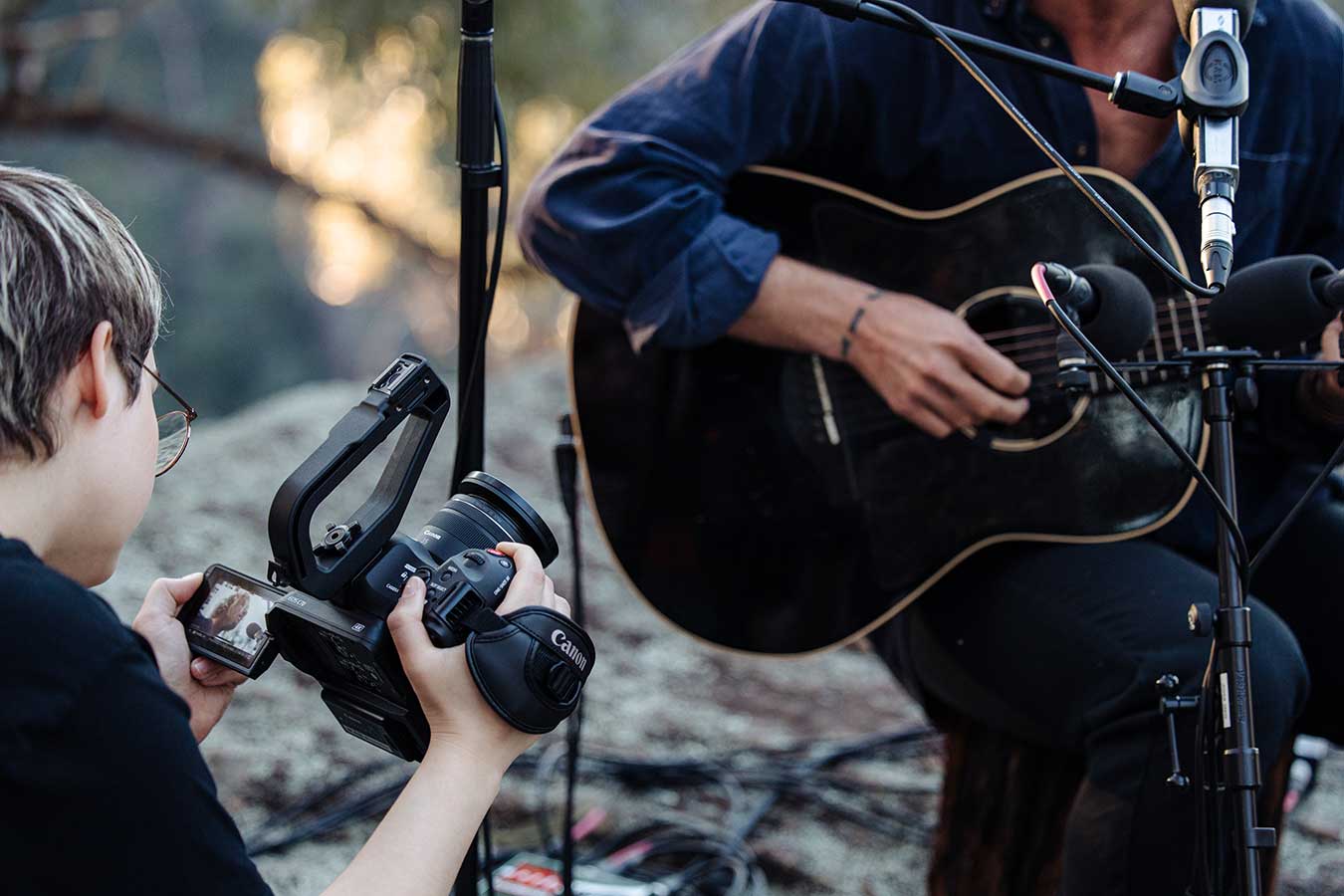 In which elements of the shoot did it perform strongest?
I was able to keep Kim in focus during super low light at f1.2 which I find quite impressive. Normally you'd find cameras with autofocus "hunting" for sharps in low light situations - that is, racking to mins and infinity several times before it just gives up. I didn't have this issue with the technology Canon has packed into the EOS C70.
In your career to date you've worked broadly across programs, music videos, documentary, films and most recently advertising.  Which film makers do you anticipate will benefit most from this camera and why?
Factoring in the compact ergonomics and beautiful colour at a relatively affordable price point, it's definitely a camera I would recommend to independent filmmakers and documentary makers. Especially if you're on the go and engage in a run-and-gun shooting style.
You mentioned it encourages you to shoot more candidly/off the cuff. In what way?
It's definitely a pick-up-and-go-camera. I keep saying it, but the small form factor gives you a lot of freedom to just leave your house and shoot.
During the shoot I felt I was able to easily manoeuvre around Kim and his instrument in an unobtrusive way, and also quickly change my shot when I was inspired by something in the moment.
Reflections on the end result and clip?
I'm so proud of the cIip. I feel it truly captured the intimate nature of the performance and setting - the light really looked that stunning on the day. I'm very grateful that Canon provided me the opportunity to try out this awesome camera - and be one of the first to do so.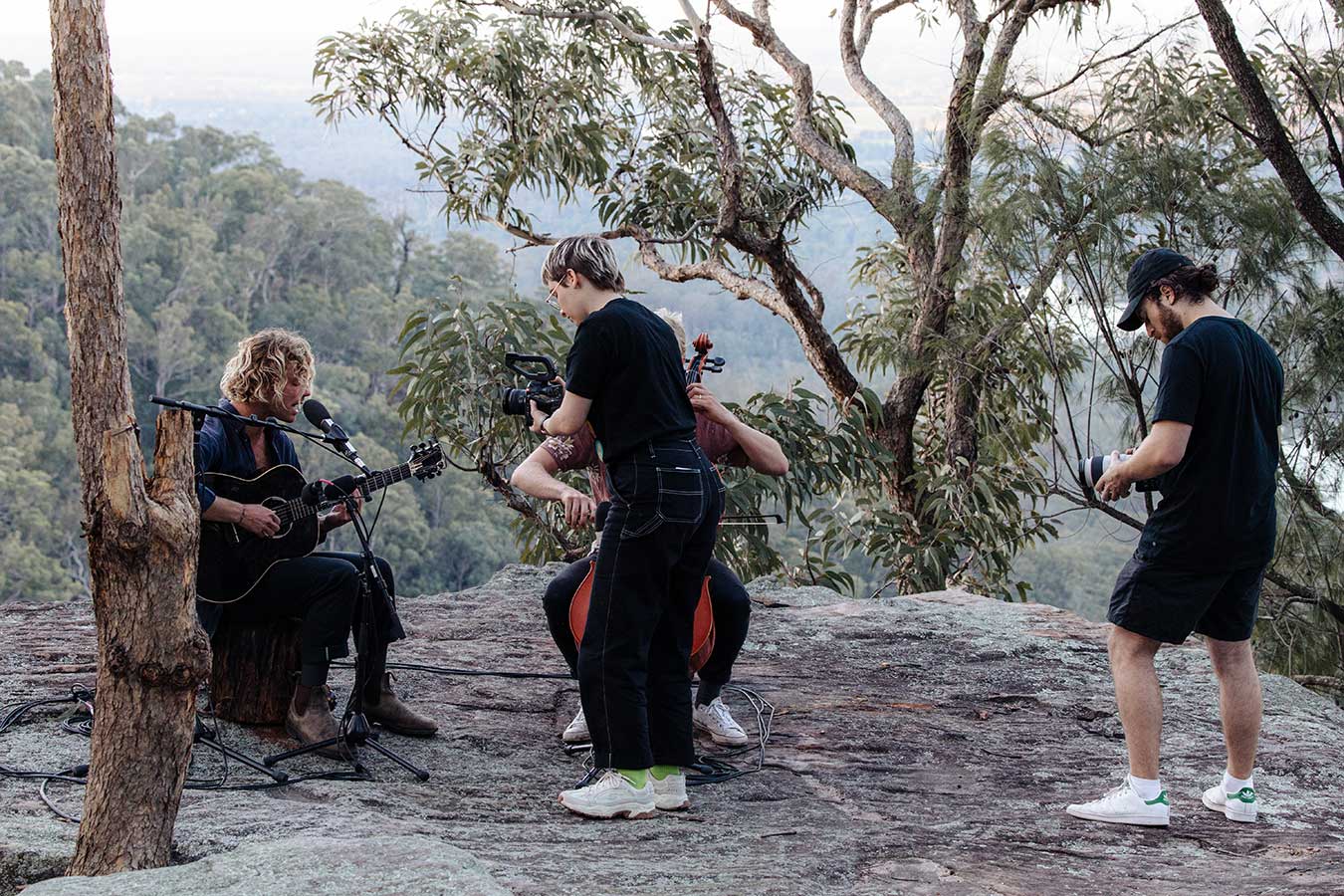 EOS C70 KEY FEATURES 
Capture professional 4K Cinema EOS video quality handheld, on a drone or gimble, with the smallest body in the Canon Cinema EOS range. 
Push your creative vision with 4K 120p 4:2:2 (10 bit) recording and optimise for any format with vertical shooting options.    
Get the most advanced Image Stabilization of any Cinema EOS with the combination of Electronic IS and the new RF mounted lenses. 
Record simultaneously in different formats and resolutions or back up your footage with Dual SD card slots.  
Shoot in a variety of lighting conditions with the Dual Gain Output (DGO) Sensor and in-built ND filters. 
EF adaptor available