Travelling Light: Making News with Mirrorless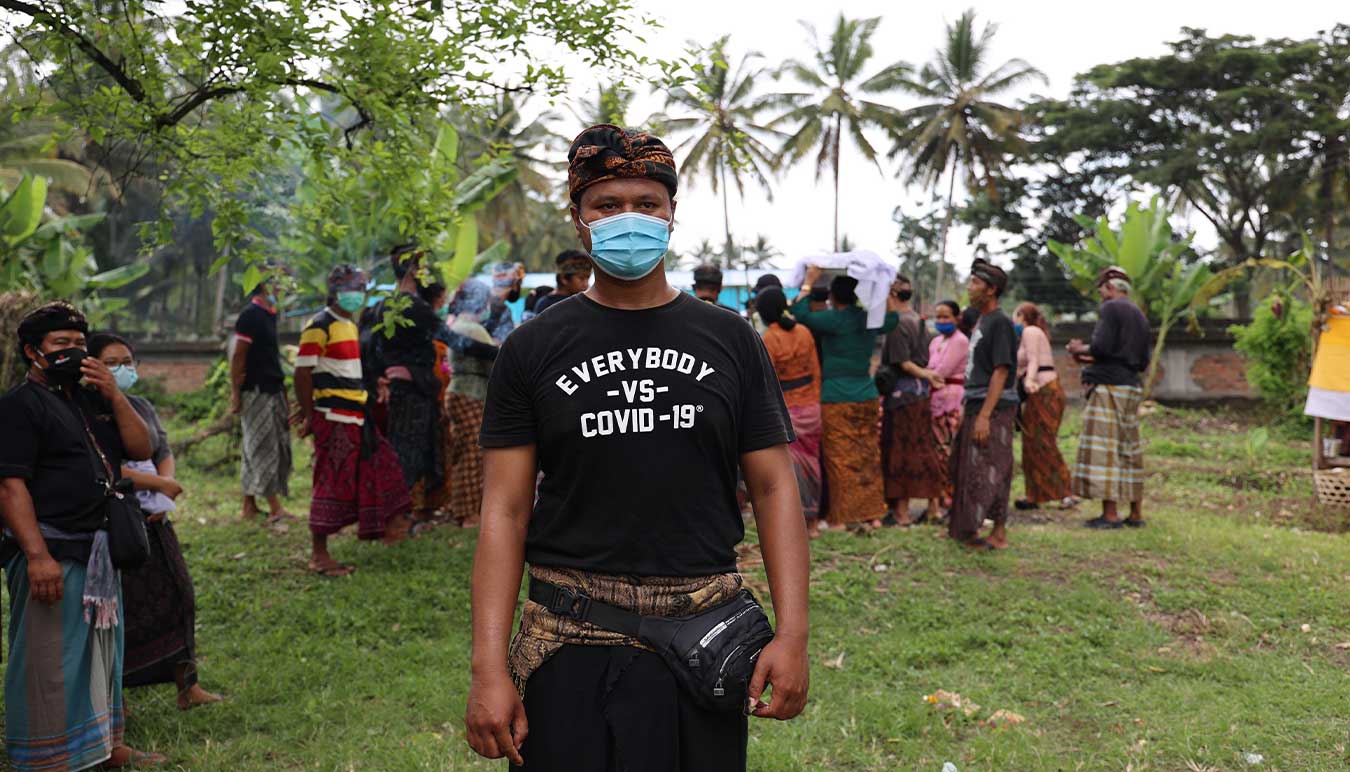 As a producer and camera operator with ABC's Foreign Correspondent, Matthew Davis shares tips for building a portable kit ready to handle story, aesthetics, speed and potential danger. He recently took the Canon EOS R6 out for its first assignment in Bali for the story Tomorrow Will Be Better and shared his thoughts on the role of mirrorless in documentary making, and its future in news gathering.
You've worn a lot of hats in your career across international journalism in production, videography and photography. What is your current role and how do you describe the scope of your work?
I grew up watching Foreign Correspondent - some of my colleagues were on screen during my '90s high school years, something I have occasionally had to remind them of.
I have spent the past six years working here as a Producer, Camera Operator and most recently as a Reporter – we are a program dedicated to International Current Affairs on the Australian Broadcasting Corporation (ABC).
As all good teenagers should, I first got into cameras snapping stills and making 'lil video clips of skateboarding, live punk rock shows and general shenanigans.
But after years of travel and chasing the wildest adventures I could – always with a camera or two in hand – I decided on a very unruly career path that to my surprise ultimately brought me to Foreign Correspondent ... where I still am with 30-odd films and some exciting digital projects under my belt.
'From the ice sheets of Antarctica to the forests of Amazonia, from the sands of the Sahara to the brimming metropolises of Asia and power hubs of America, Russia and Europe … this is Foreign Correspondent's beat,' this is stolen from its website but it paints the picture!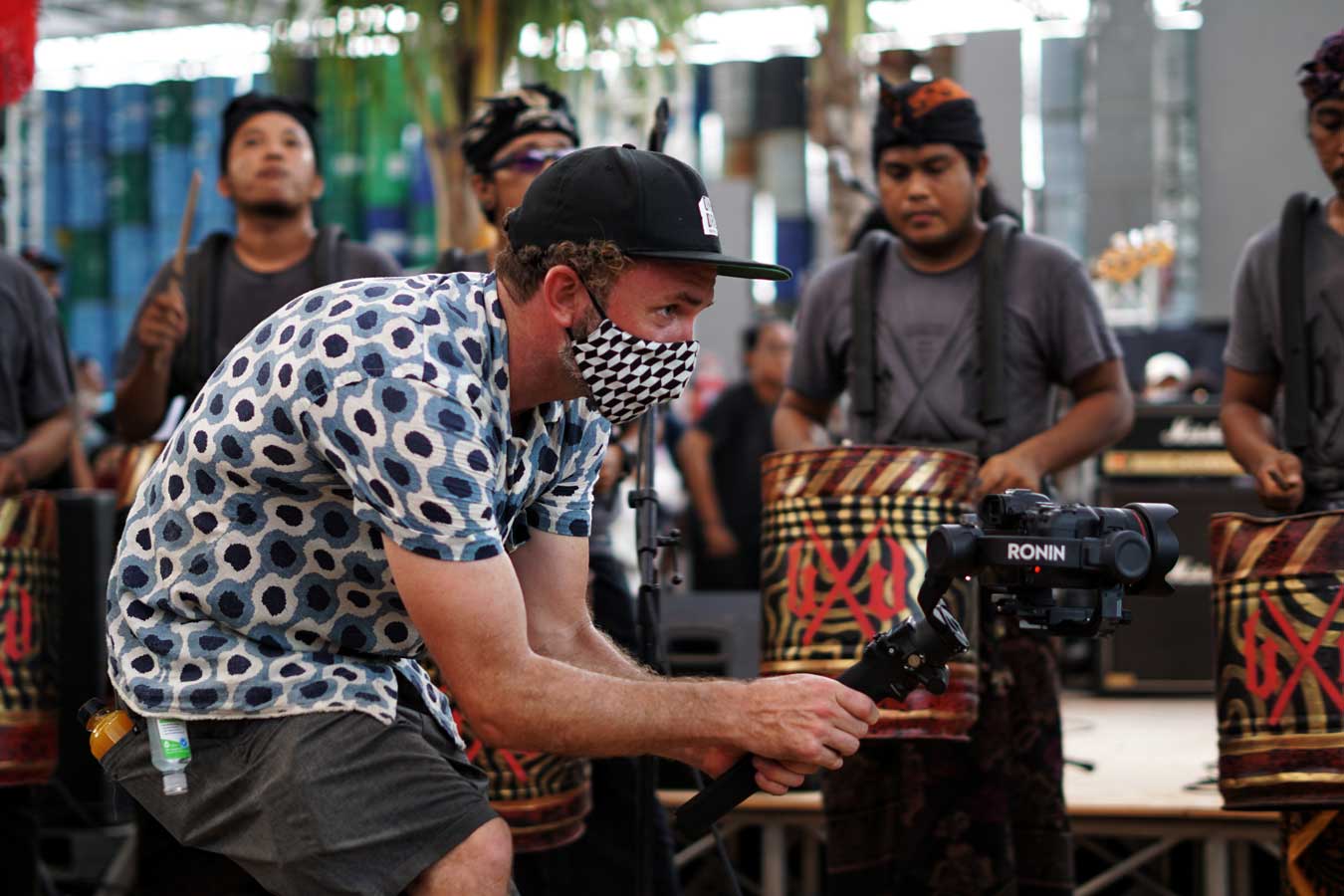 Reporter, camera operator and producer Matt Davis with the Canon EOS R6 - on assignment for the recent Foreign Correspondent story Tomorrow Will Be Better. 


What are some of the key challenges in your work, technically? 

I tend to think Foreign Correspondent has an authentic look and feel - not too polished and a lot more real. It really puts the viewer right in the moment.
Technically things can be limiting when operating by yourself or with a small team, perhaps one other set of hands. There is often a compromise, but I try to make that work in my favour.
The journey is often part of the narrative we film so I tend to pack light. I haven't travelled with lights in years … natural lighting for master interviews and location actuality off-the-shoulder is my approach. If we have a big politician or formal situation I might try and hire a freelance DoP with lights for the session – but otherwise I keep it pretty raw. 
You must. You only have two hands.
Same goes for sound. I have a basic kit of radio mics, and a Zoom H5N to help capture extra audio but damn, I miss having a sound recordist.
With these technical challenges in mind, it is imperative to know your kit, and know it well – so you can get the most out of what it is.  
Larger crews and the resource that come with them are a luxury, but a smaller teams have a smaller footprint which can be handy in more hostile environments - as long as your kit is solid and your batteries are charged.
There are so many elements to what you do: truth, story, aesthetics, portability, speed, potential danger. What have you learned over the years about how to build the best kit for your line of work: what you value, can/have to compromise on, and what is not negotiable?
The truth is interesting. I am not really investigating corporate money trails or political corruption, or abuses of state power, but these things tend to catalyse the story I find myself covering. For example, opium trafficking in Myanmar or #BlackLivesMatter protests – there are systemic reasons while these situations exist.
I see my role as a storyteller in these scenarios as capturing the truth on the ground, the lived experience of our characters, for example the impacts of climate change in the Arctic. These are the truths I see and choose to film.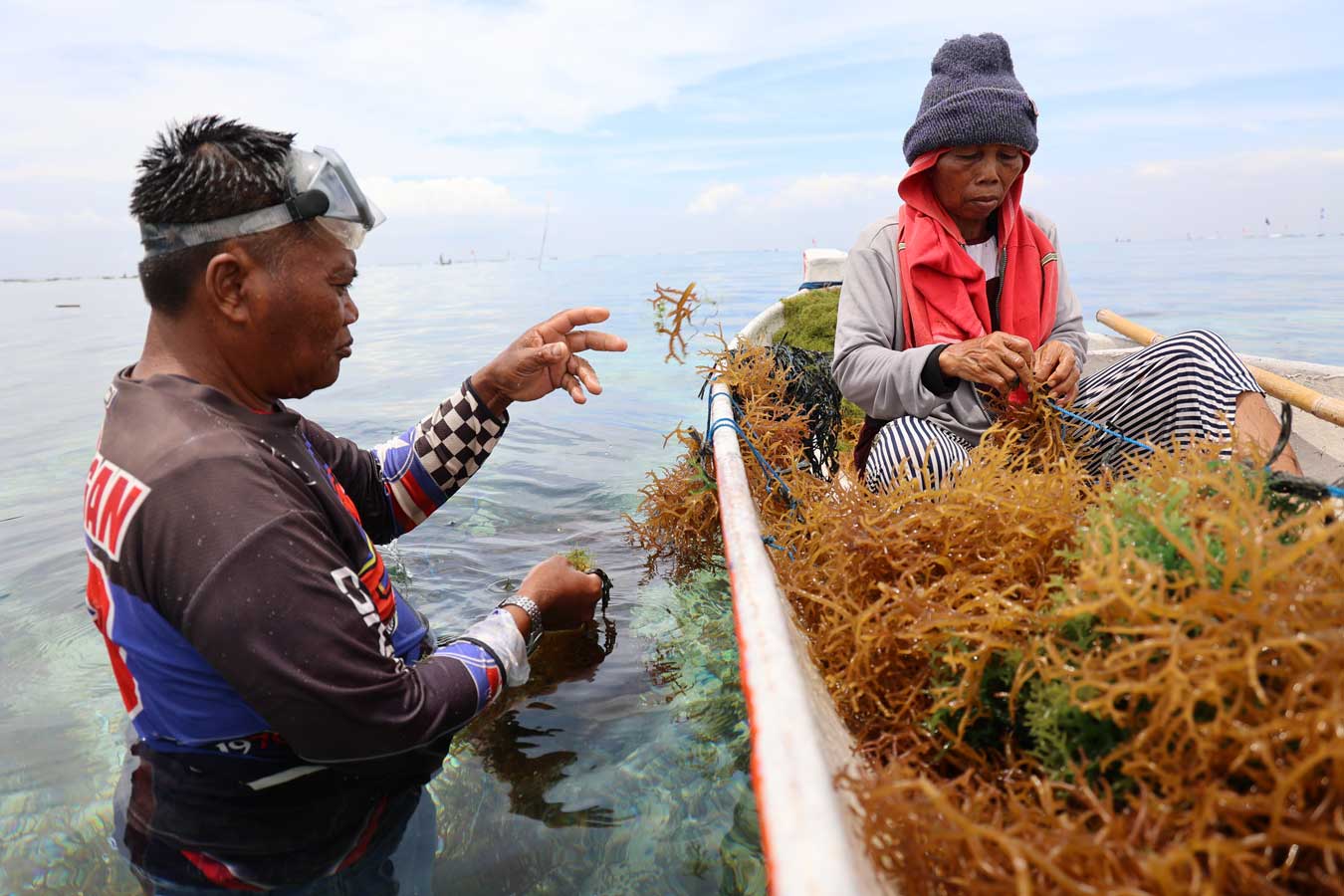 Seaweed farmers by Matt Davis on the Canon EOS R6 - shot for the recent Foreign Correspondent story Tomorrow Will Be Better. 
As I mentioned there are always compromises, but I have spent many years building a kit that I feel very comfortable on the road. The build of my Canon C300 Mark II is outstanding, and while the lenses I use have taken a battering, again the build gets me through.
The recent addition of an EOS R6 into my carry on is great as if there is ever a need to shoot something on the flight itself, or arrival sequences, I have a beautiful cinema camera that saves me pulling out and building my EOS C300 rig.
Last thing about what I value (and it's often the most over-looked) is finding good characters.
Gaining trust, gaining "access" (for want of a better word) but then not exploiting that. You have entered an arrangement once the camera starts rolling that can have serious implications for that person – never overlook this.
Do you have a set gear kit or does it change depending on the story you are working on? If so what's included and why have you chosen each item?
Before I added the wonderful Canon EOS R6 and the new Ronin SC2 gimbal into the kit I was working with the following:
Canon EOS C300 Mark II with a EF 24-105mm f/4L IS II USM (workhorse lens), EF 70-200mm f/2.8L IS USM (with an extender for wildlife or action sports), and a couple of primes/wide lenses but due to ABC budget cuts I am too embarrassed to say what these are … enough already!
I also have my drone license and have had some wild times with the Mavic Pro over the past few years. I can safely say I have never crashed it or hurt anyone, except myself!
I travel with a Miller Solo tripod and monopod.
After a few big days the Canon EOS C300 can get heavy so I actually love my monopod – and it has been used in self-defence once or twice so it's very versatile.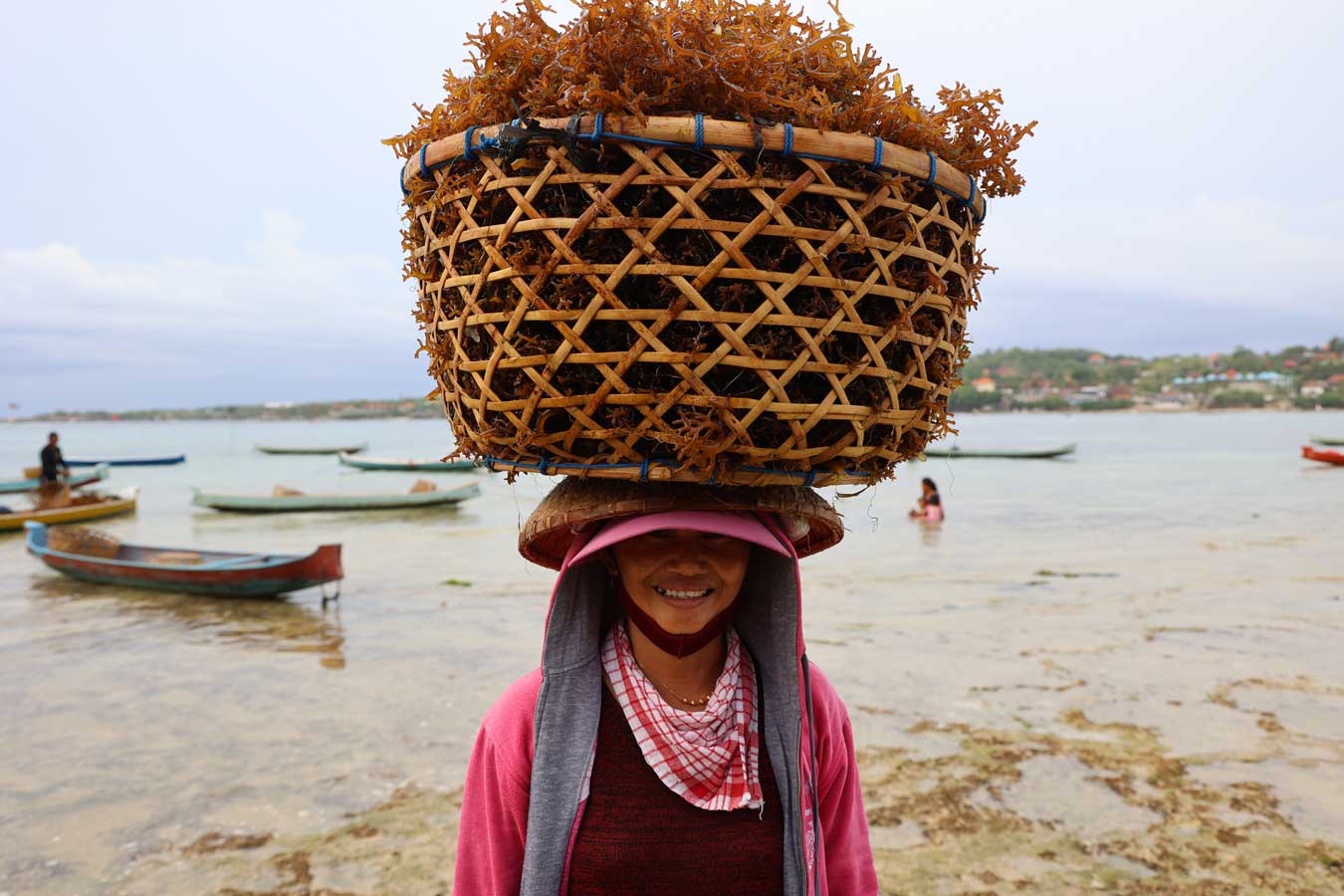 Seaweed farmers by Matt Davis on the Canon EOS R6 - shot for the recent Foreign Correspondent story Tomorrow Will Be Better. 
What role do you see mirrorless camera systems like the Canon EOS R6 playing in news and documentary now and or in the future? 
I think the ability to shoot such stunning imagery - both moving and stills in the one unit - means anyone working in the news/doco space will need a mirrorless option.
The added pressures in the field today to capture stills while also rolling, usually for digital first treatments, means having one of these cameras in the kit should be mandatory.
The camera is super functional under low-light, and in cramped conditions and when on the move thanks to the in-camera stabilisation. For more specific stylised work, the EOS R6 on a gimbal provides incredible imagery and with each new generation the set up gets easier.
Much has been said of user-generated images, and absolutely there is a role for smart-phone footage, particularly with breaking news and significant events – people will accept the image as it's more about the event than the picture itself.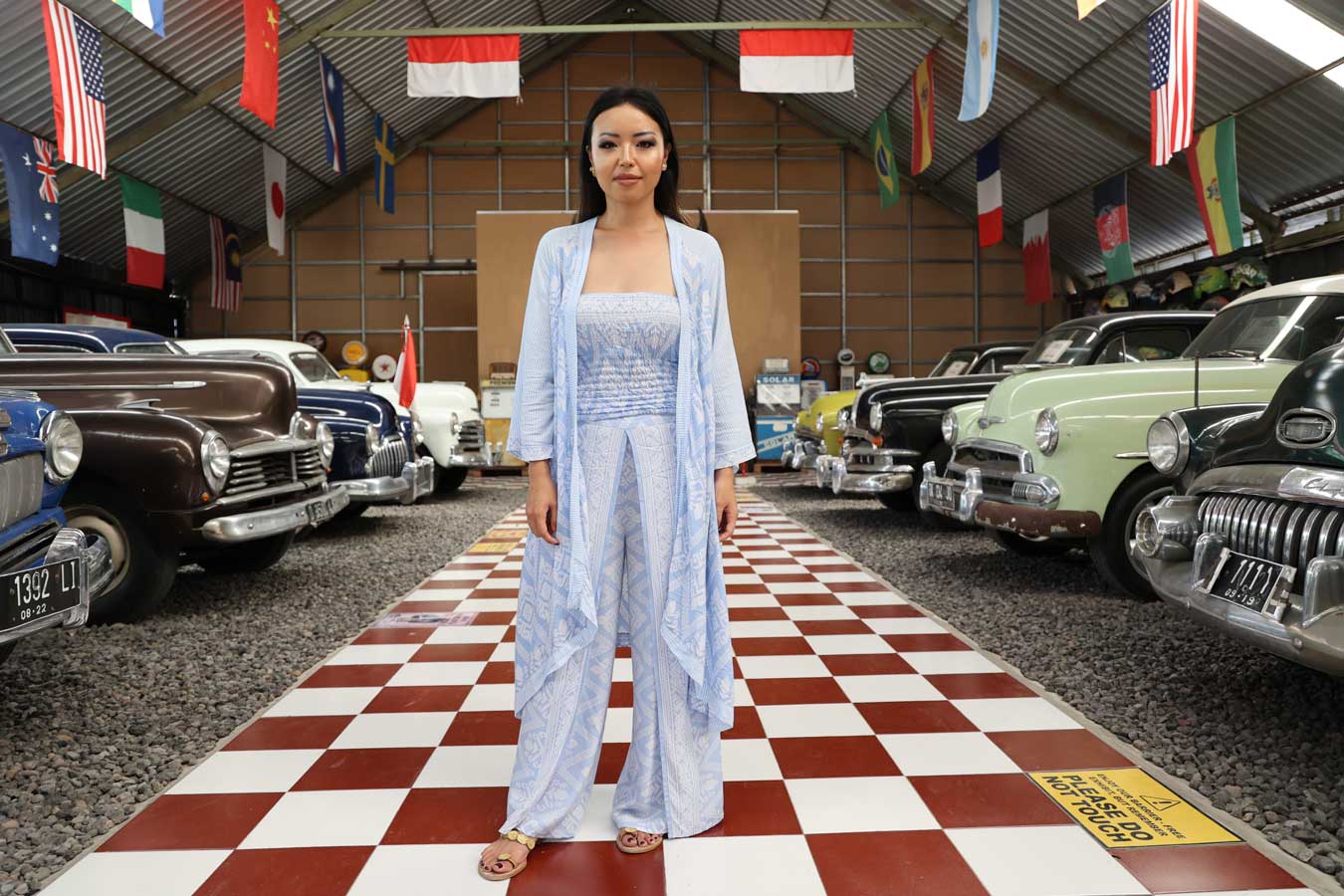 By Matt Davis on the Canon EOS R6 - shot for the recent Foreign Correspondent story Tomorrow Will Be Better. 
But with that to one side, I feel audiences are demanding increasingly sophisticated camera techniques and images when watching news and documentary.
I was so stoked to get my hands on the Canon EOS R6. I had always loved stills and sadly had let my kit slowly fade away. I had been watching Canon for news of these cameras for years!
Almost all my peers had gone over to other brands but I did not want too. I love the pictures I get out of my EOS C300s and wanted to compliment it with a Canon mirrorless - it just took a while! Patience is a sign of virtue they say?
There was a lot of hype about the EOS R5. But more than 8K and the higher price tag I wanted two things in a new mirrorless – In Body Stabilisation and super low light capacity. There it is – the EOS R6.
I can't tell you how many moments I have had mimicking a body contortionist inside a jeep, tuk tuk, fishing boat, helicopter, hut, or prison cell, trying to move an EOS C300 with all the add-ons while holding a steady shot in low light. The EOS R6 is incredible for all these tight spots where light is almost always an issue.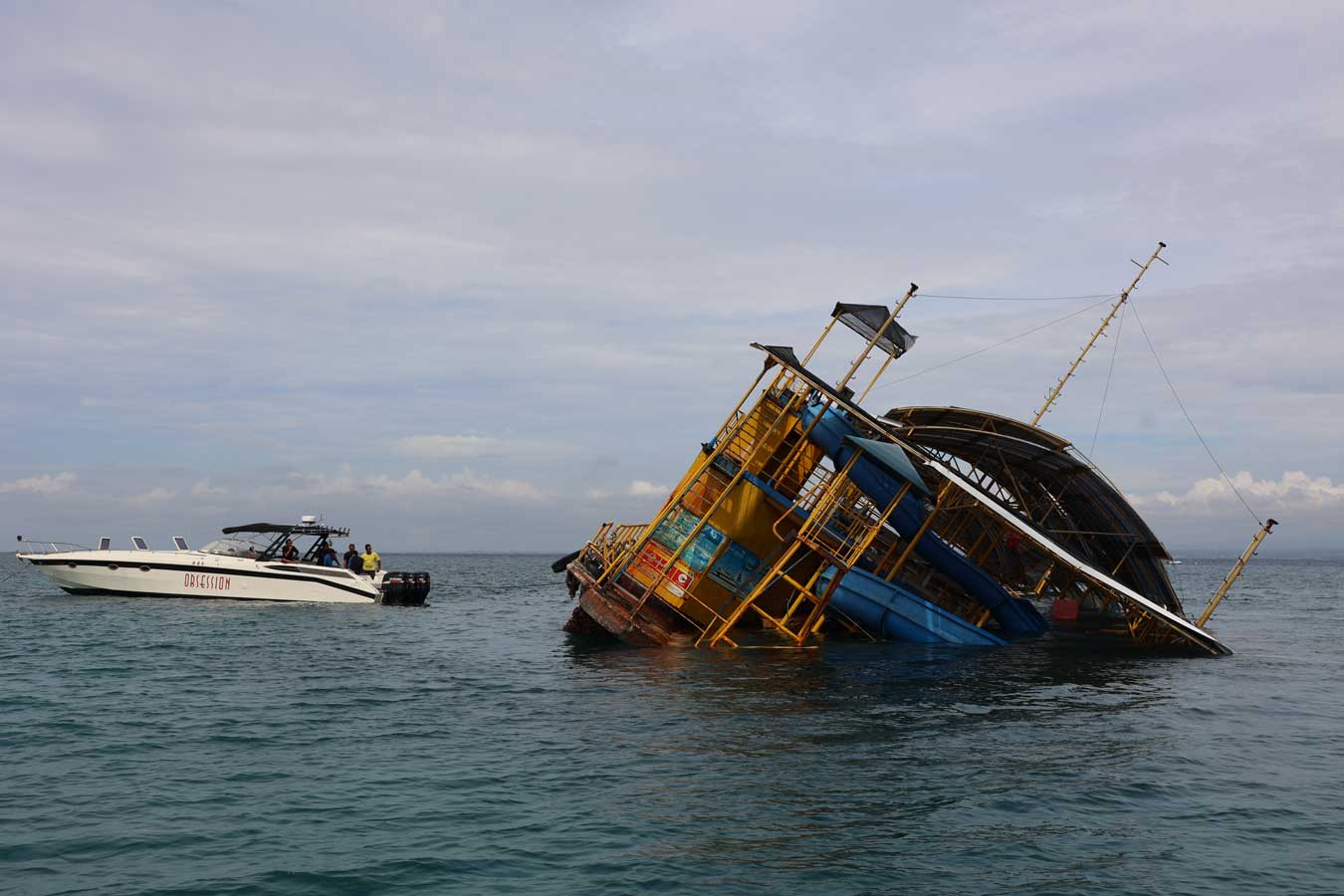 By Matt Davis on the Canon EOS R6 - shot for the recent Foreign Correspondent story Tomorrow Will Be Better. 
What stories or jobs have you used the EOS R6 on so far and what have been your reflections on the results and most useful features to you? 
Well, how things have changed.
Two weeks before Australia closed its borders, I was filming a story on pirates and people smugglers off the coast of Trinidad during carnival. I like to think that this was, at least for now, the "last party on Earth" truly mind-blowing images.
I received a call from the ABC saying, "Get on a plane (… something about a virus …)"
Fast forward to the end of 2020 and with EOS R6 in hand I was commissioned to do a story on the collapse of tourism in Bali and what the future might look like.
I saw a window of opportunity to secure a visa and off I went working solo on the project with some great local support – juggling reporting, producing, and shooting a 30-minute documentary was a tough ride physically but the EOS R6 was a lifesaver.
Boats, scooters, planes - wherever I went so toodid the EOS R6 - and there are some great shots. Walking around Ngurah Rai International Airport with the camera on gimbal also gave some incredible results – the normally bustling tourist hub had been closed since March.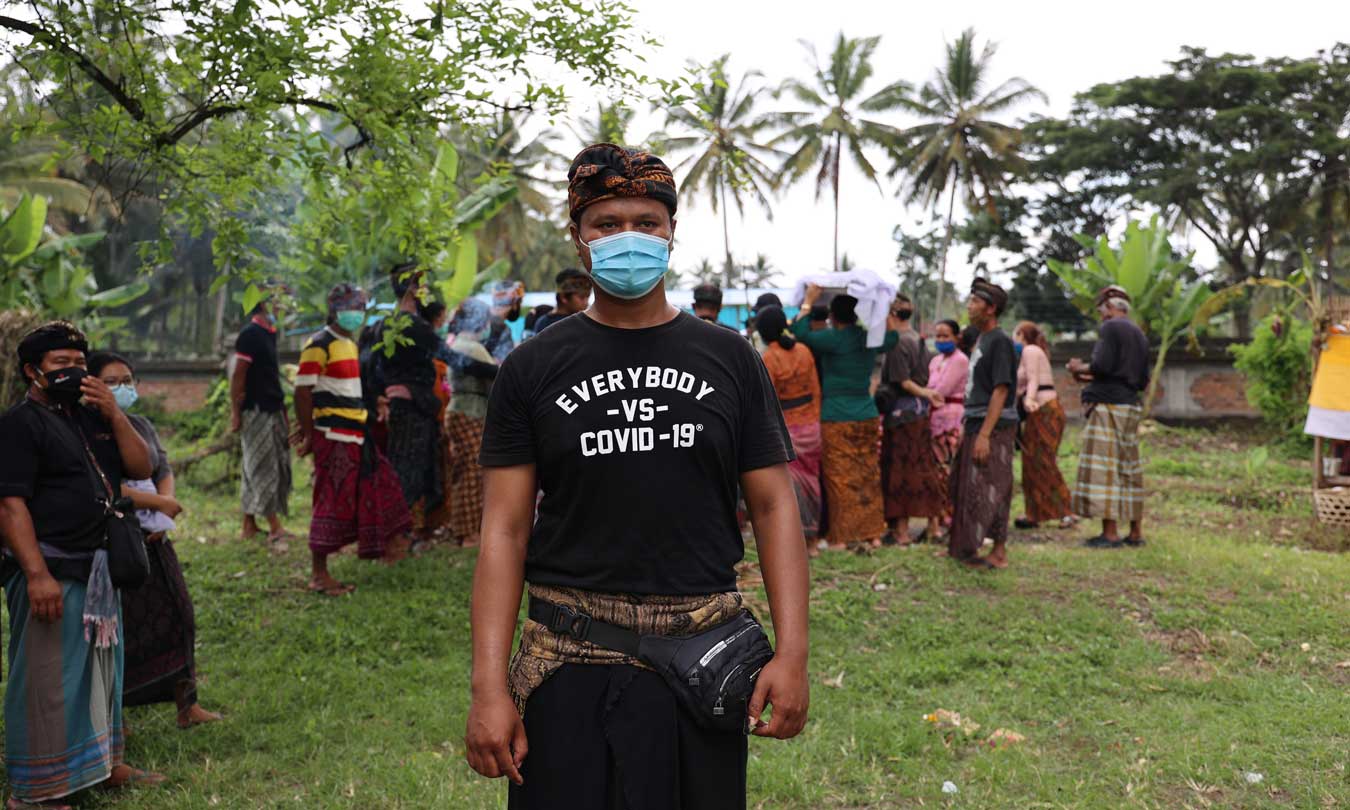 By Matt Davis on the Canon EOS R6 - shot for the recent Foreign Correspondent story Tomorrow Will Be Better. 
While the EOS C300 Mark II was still my main camera for narrative work (due to XLR inputs), the EOS R6 was a great second camera option for sit down interviews.
It was nothing but pure joy shooting B-roll on the EOS R6 with a monopod, cruising around the Island of the Gods on a scooter - creative freedom Bali-style.
Filming with the camera at the Uluwatu Kecak dance on sunset was a highlight. I have seen this show many times before but with the mask policy it was something else. Again, the EOS R6 in low light was just great.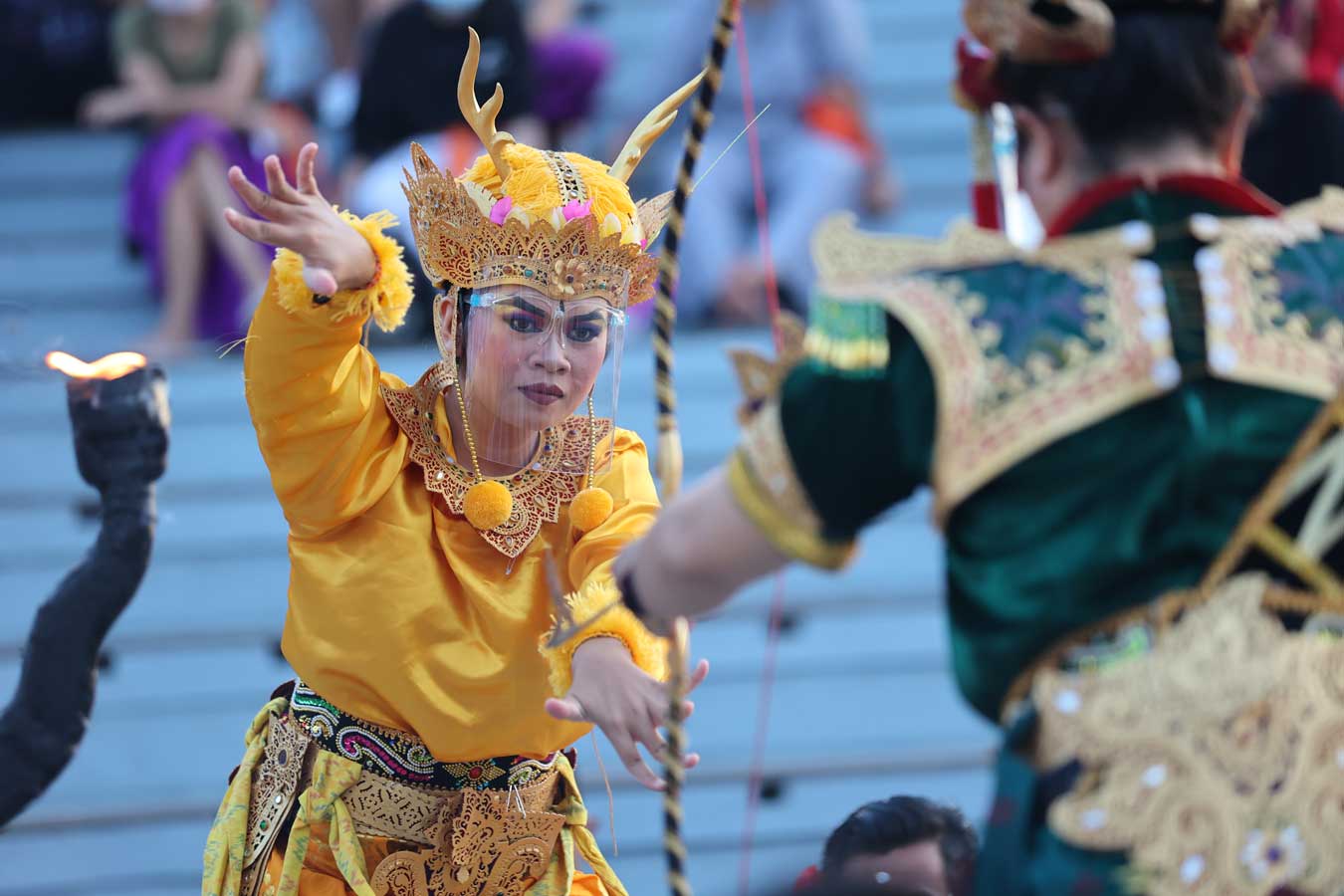 By Matt Davis on the Canon EOS R6 - shot for the recent Foreign Correspondent story Tomorrow Will Be Better. 
COVID travel restrictions must have made your work especially difficult during 2020! How has your role adapted and do you know what's coming up next for you as things begin to open up? 
We are sitting here watching like everyone else. In the meantime we are working with crews on the ground in-country and producing/editing from Sydney, Australia.
More than ever programs like Foreign Correspondent have been crucial to shine a light on the world. In 2020 the program delivered incredible reports from around the globe looking at the impact of the pandemic, I personally produced/directed a follow up program on #BlackLivesMatter in the USA after the death of George Floyd. A long way from Minneapolis (actually from my sunroom) I spent a week on the phone working with crews overnight to capture this event unfold. It is not the same as being there, but the stories still need to be told.
The best part of this shoot was reconnecting with acclaimed Baltimore photographer Devin Allen who was a character in my #BlackLivesMatter film from five years ago. On our last night of shooting in 2020, he scored his second cover of Times magazine.
Five years earlier he got his first Time cover. Magic.
As 2021 kicks off, the world is starting to rumble out of the pandemic – we will be back in the thick of it with our cameras once again … but as to when exactly it's anyone guess.