On the Feature Wall: James Bugg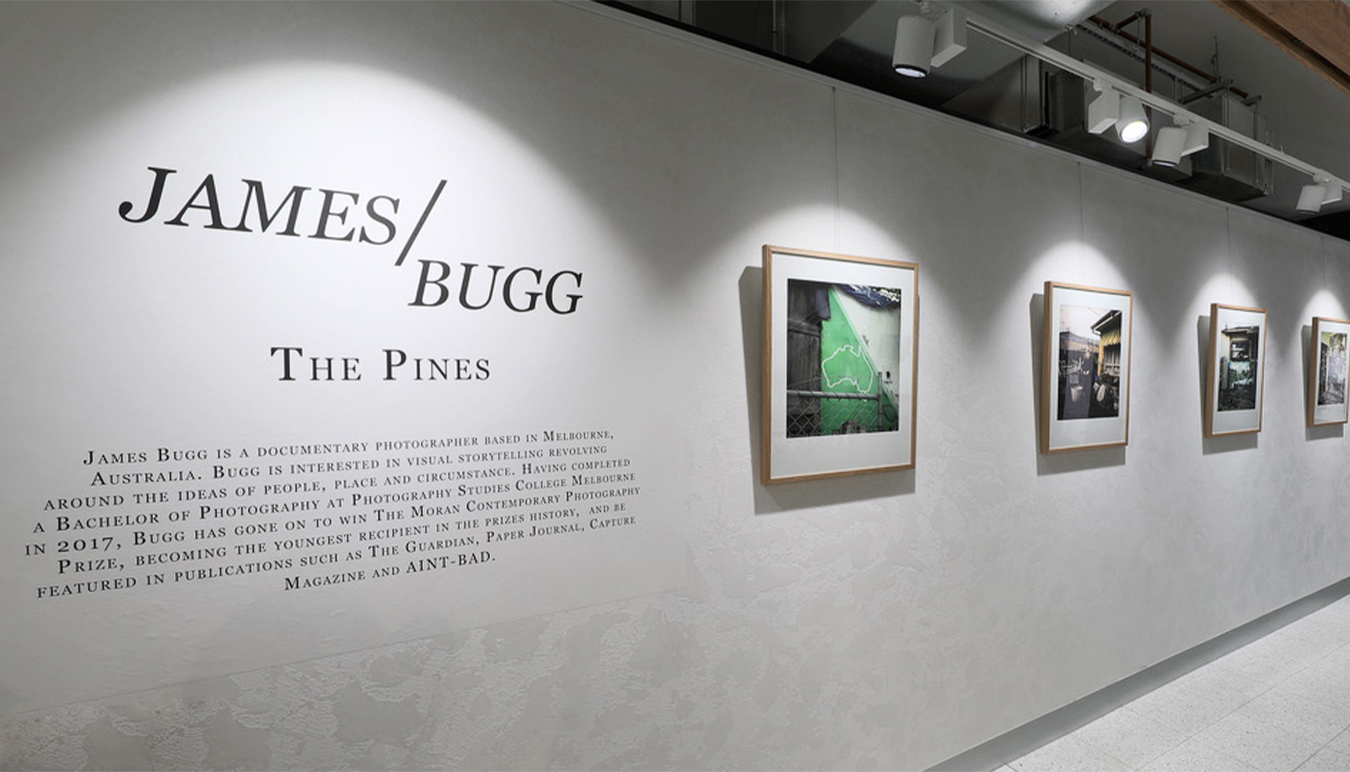 In 2018 James Bugg was awarded the Moran Contemporary Photographic Prize, becoming the youngest recipient in the history of the prestigious accolade.
His winning portrait is among a wider selection from his series The Pines currently on display at SUNSTUDIOS Melbourne's Feature Wall - a new curated platform celebrating Australian talent. Open 9am-5:30pm daily (except Sundays) at 95 Buckhurst Street South Melbourne.
Your work has such a strong voice at such an early stage in your career. How did you refine your use of visual language so quickly?
I definitely feel like visual language is one of those things that is constantly evolving with time. In terms of refining my own language to date, I think that has comes from the influences I've been exposed to as my practice has developed. Whether that be photographs and photo books, literature, film or music I'm constantly trying to expose myself to the creative endeavors of others. I feel like this constant exposure has allowed me to draw from influences subconsciously and shaped the way I see and subsequently document the world.
The way I have come to take photographs has also played a part in shaping my visual language. Photographing on medium format film and working on long term projects means that my approach to image making is inherently slow. Spending long periods of time in a place without making photographs gives me the time to get a grasp of what a place feels like as I walk through it. For me this process seems to have an impact on what I then chose to photograph and how I photograph it. I like to believe that this in some way defines my visual language and hopefully translates to something that carries a kind of poetic sensibility.
Your work centres around visual story-telling concerning people, place and circumstance. Are there particular groups of people, types of places that are of greater interest to you than others?
At this stage I'm definitely drawn to photographing Australia and the subcultures that exist within this country. The types of places I'm normally drawn to are the places that begin to drift towards the edges of society. However the places I choose to photograph often come down to the places where I feel like I can tell a story in a way I feel is meaningful.
What can you tell us about the work currently on display at SUNSTUDIOS in Melbourne?
The work currently on show at SUNSTUDIOS is a small selection of images from an ongoing series called The Pines. It's a project I've been working on for the last two and a half years about a suburb in Victoria's south east commonly referred to as The Pines. The area, once occupied by a Pine Plantation spanning six square kilometres, now is home to one of Australia's most notorious crime suburbs. With a focus on masculine figures the work looks into themes of escapism and being 'stuck' in the centripetal force of Australian suburbia, it is a study of a subculture where underlying desire is stifled by a culture of drugs, violence and crime. The work is still very much in progress with the hope of it being published as a book in the future.
You won the the 2018 Moran Contemporary Photographic Prize straight out of college. What is it like to experience that level of recognition so early? Has it had an impact on your practice or your next steps?
It was definitely a humbling experience to just be chosen as a finalist along with a group of photographers whose work I admire so greatly. To be awarded the prize definitely gave me a sense of self validation that has really motivated me to continue to make work into the future. Making photographs is what I've wanted to do since I was a teenager and gaining that kind of recognition at such a early stage in my career has really solidified that notion. In terms of the way it has impacted me going forward, it has allowed me to continue to learn and experiment as well as begin new bodies of work and continue to make long term projects. I'm excited to continue making images and growing as a photographer.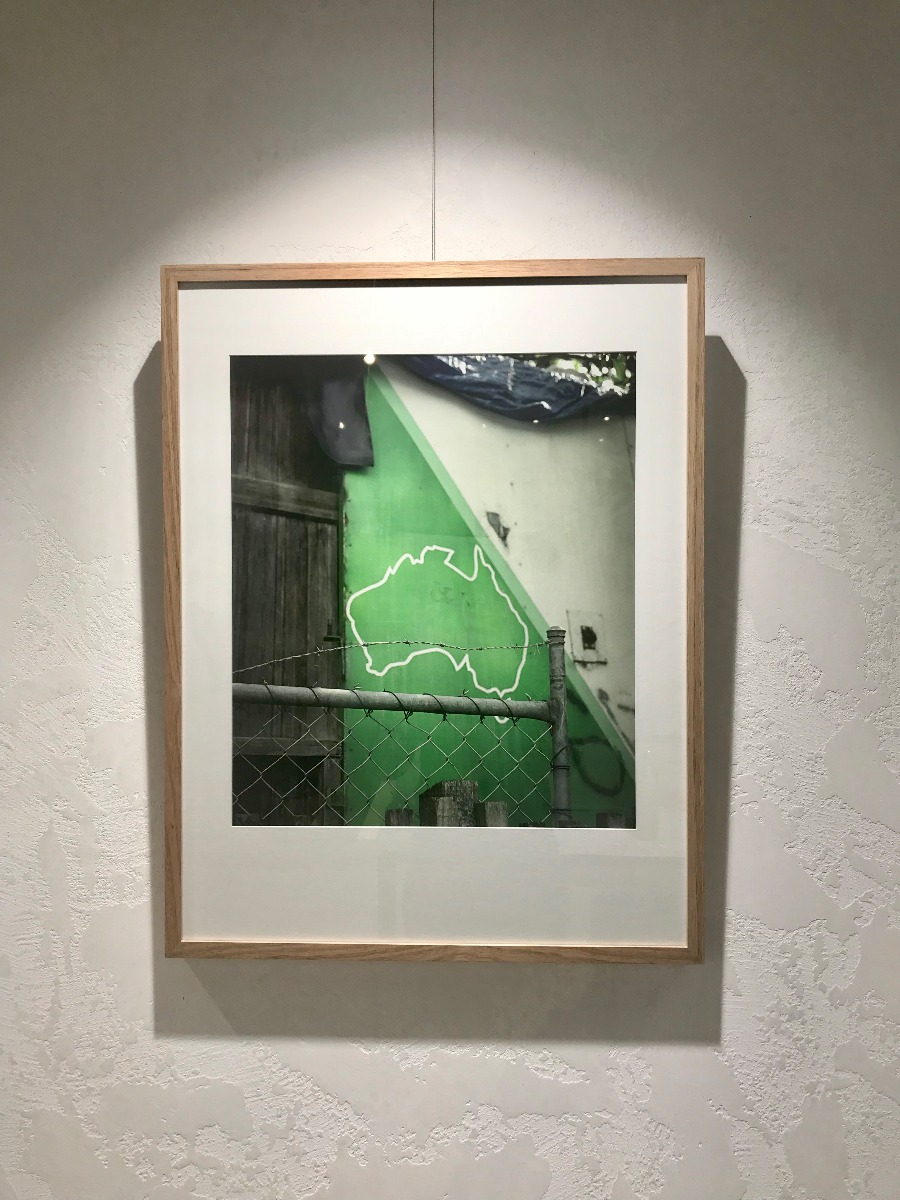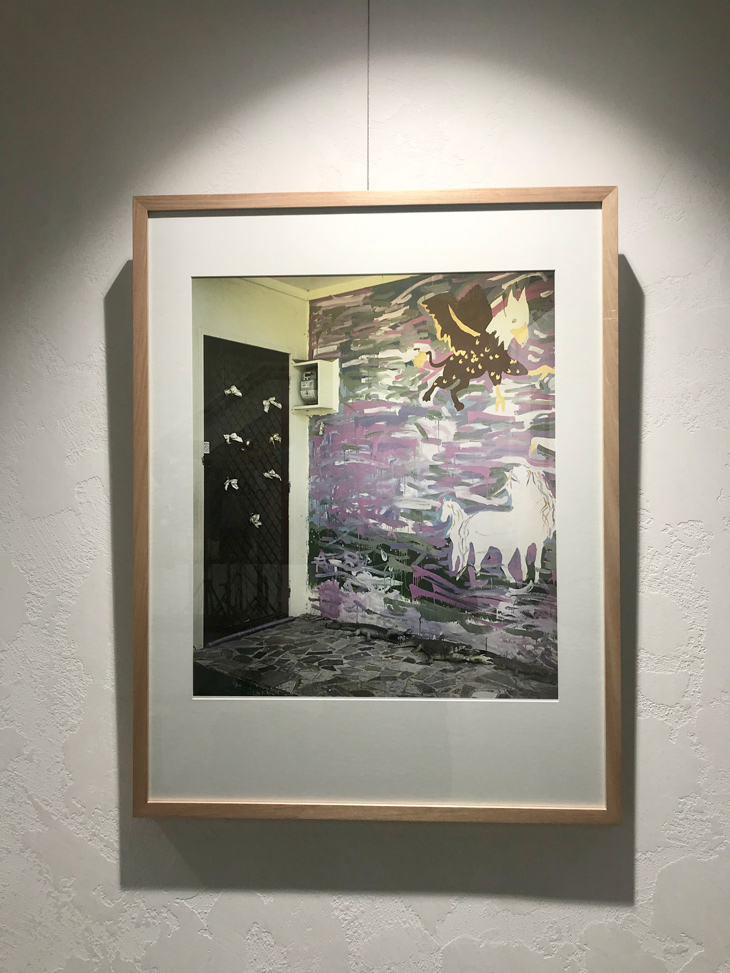 Instagram: https://www.instagram.com/jamesabugg/
Website: http://www.jamesbuggphoto.com/