FEATURE SHOOT and TIPS
FEATURE SHOOT: Pedro Greig and the Sydney Chamber Choir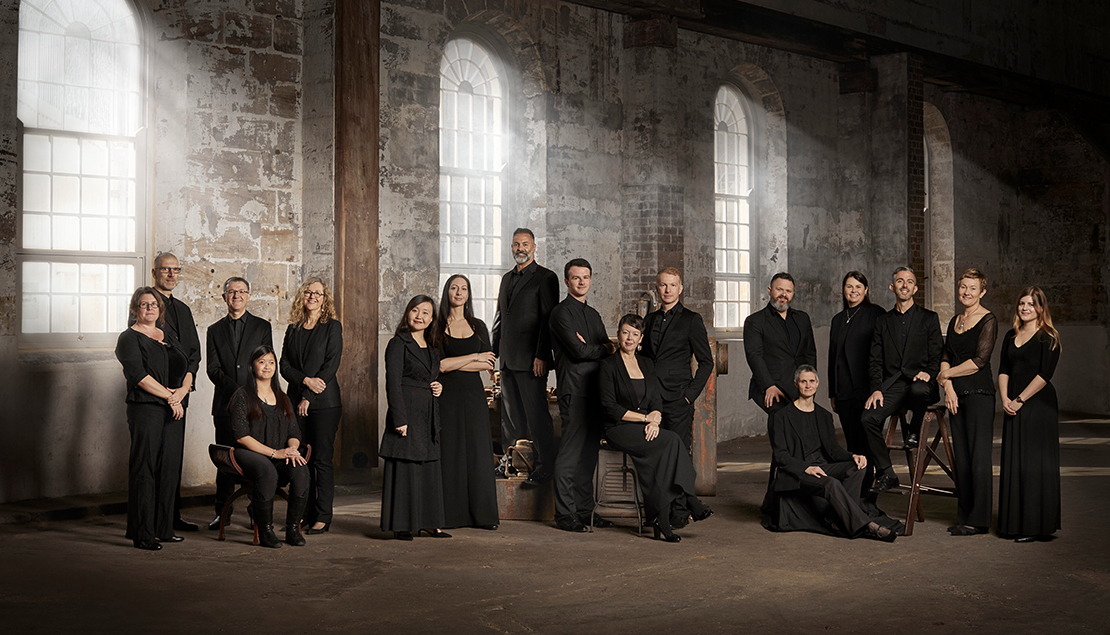 When DoP and photographer Pedro Greig was commissioned to shoot the Sydney Chamber Choir on Cockatoo Island, he was ready for the challenge of depicting a large group on a small island – far from accessible gear.
1. What was your approach to making this portrait?
This was my first time working with the Sydney Chamber Choir who approached me to shoot this portrait based off my other work in the arts.
I was immediately excited about it, mainly due to the scale vs the limitations surrounding the project. Due to the location's limited access (Cockatoo Island, via Ferry), I did a site visit with the Art Director who was producing the campaign designs for the choir, which enabled us to make most decisions really quickly on the spot including choosing the areas to shoot the various portraits in. I also use an app called Cadrage, which is a director's viewfinder on your phone. It is really handy when location scouting for both photography and film projects.
2. What informed your decision to use your chosen equipment? 
When Broncolor launched their Siros range, I jumped on board pretty quickly - transferring from another system in the process.
These are now my go-to lamps to for location work, or for any scenario where I'm shooting solo and need to be nimble.
As we were getting to Cockatoo Island via Ferry, I needed the gear to be small. For this large group shot, I used two Siros heads with 150cm Octas placed vertically on top of each other and slightly offset to make an even spread as close as possible to a large scrim (or another window). I balanced those against the sunlight coming through the background windows which was diffused by the haze. The camera I used was a Canon 5D Mark IV with the Canon 50mm f/1.2L USM, I often alternate between that and my Canon EOS 1DX Mark II depending on the camera's strengths.
I've attached a phone snap of how I transported the gear to the island. A trolley for C-Stands and the long Broncolor bags, a pelican case for cameras, lenses and digital with the Siros L case sitting perfectly on top. I even managed to squeeze in one prop!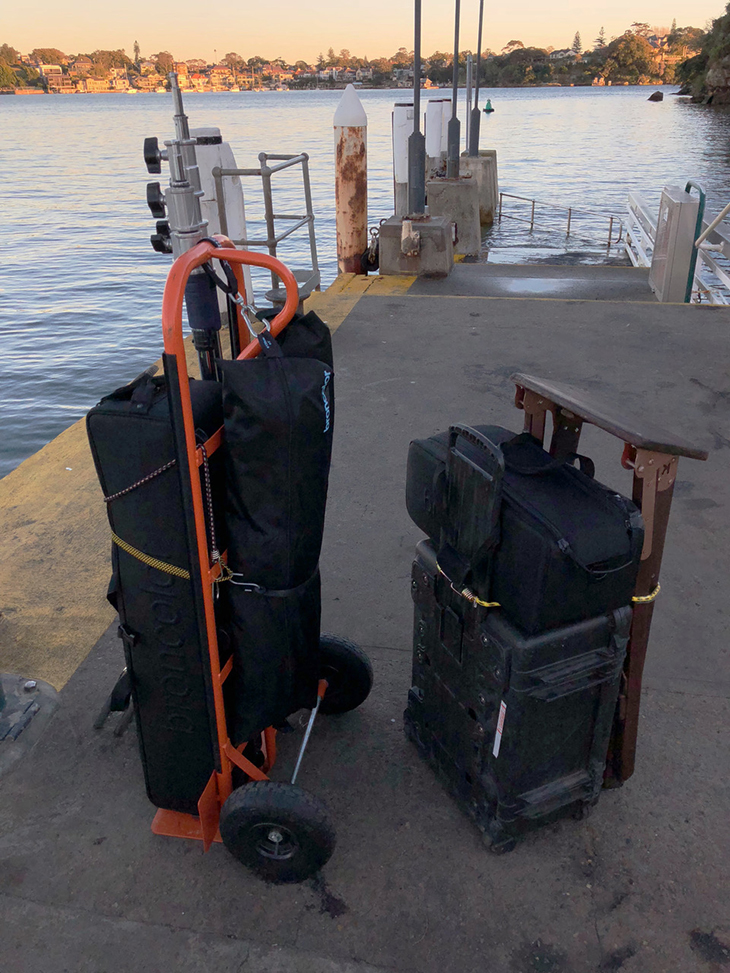 3. Was it a challenge to capture both the individuality and cohesion within a quite large group?
Fortunately, I've worked alongside some brilliant choreographers and have picked up little tricks along the way. One of those skills is balancing a large group, so that not one person stands out more than the other yet they each have a strong presence supporting the whole. When the decision was made to make this image a trifold cover, I applied a principle of three across the board. It made dissecting the group that much easier.
The shoot went smoothly on the day, and I can definitely put this down to a thorough pre-planning stage. One thing about shooting a large group, you need to know exactly what you're trying to achieve in order to keep the shoot on track or it falls over pretty quickly. Thankfully, everyone in Sydney Chamber Choir was lovely, obliging and very patient when I directed them on set.
You can also hire Siros kits for your next shoot via SUNSTUDIOS Equipment Team.