Pedro Greig tests the Canon EOS R5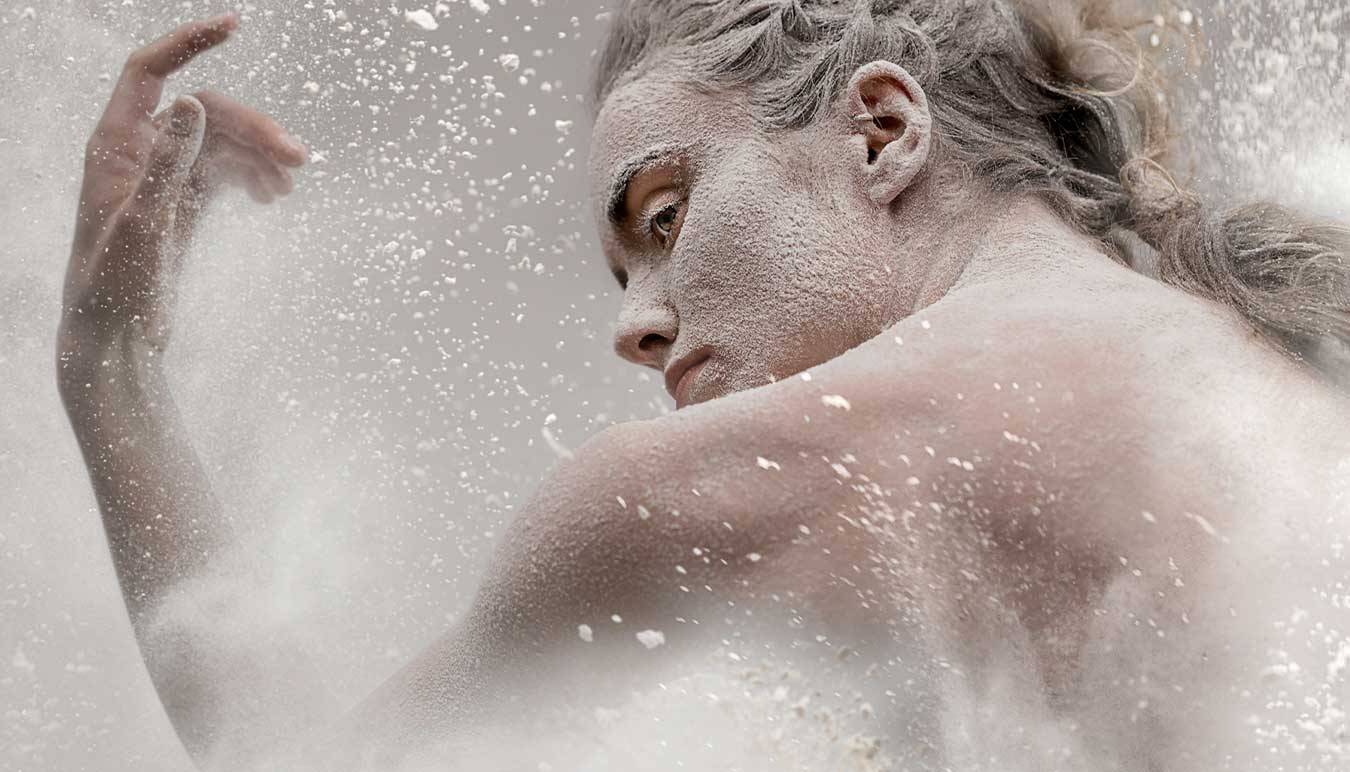 We put the highly anticipated Canon EOS R5 in the hands of photographer/director Pedro Greig to test its performance among unpredictable elements.
From within a haze in Studio 6 appears an extended arm and a profile covered in fine powder. The dancer is now still but the dust around her is still settling on shoulders, eyelashes and hair.
Played back in slow motion flour falls like ash. Just out of frame to her side, flour throwers covered by masks and long-sleeved overalls add to the apocalyptic feeling on set.
"Today's shoot is a continuation of my Dust series, which is an exploration of us, both as individuals and a society, trying to rebalance ourselves," explains director and photographer Pedro Greig.
"I take a direct influence from the period of the early Italian Renaissance visually as well as conceptually, which was a period that pulled us out of the dark ages and right through to the period of Enlightenment. Drawing on not just the visual arts, but also scientific exploration."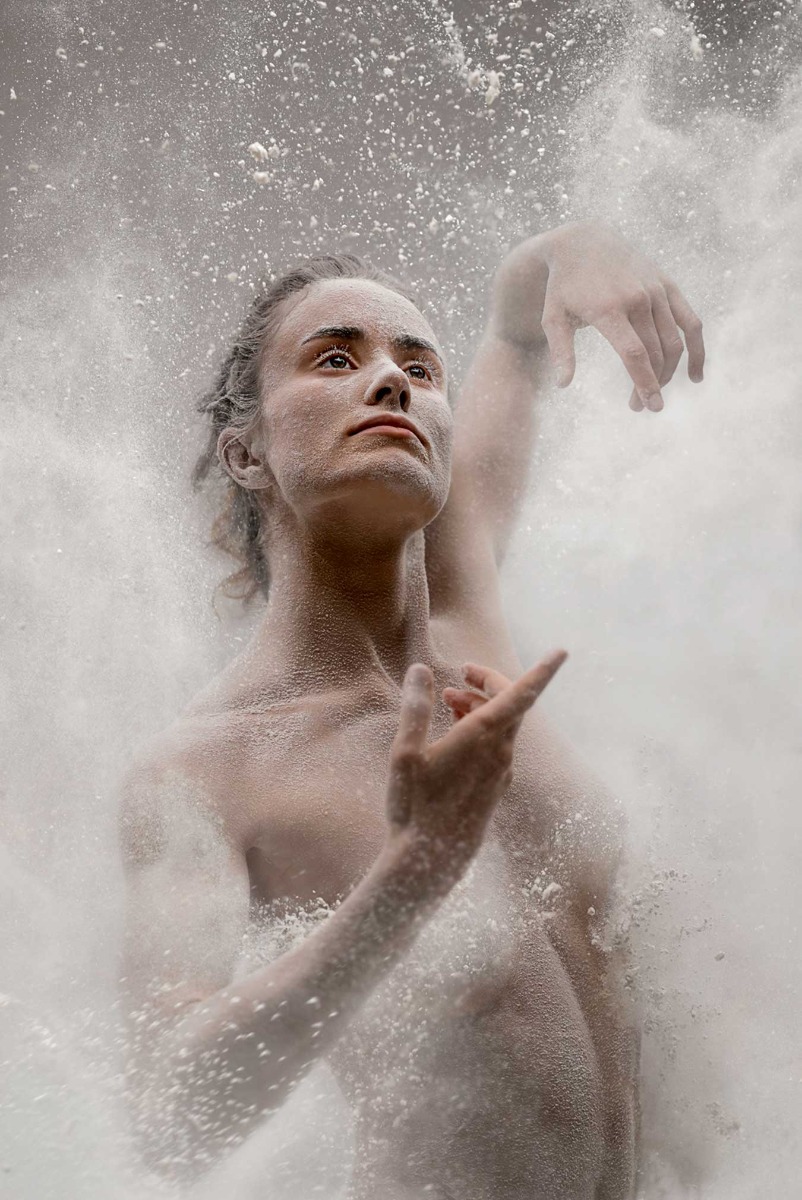 Image by Pedro Greig on the Canon EOS R5
It is Greig's creative aim to fill each frame with drama and emotion using a limited palette of white powder, texture and movement.
"With every shoot and every concept, I always try and approach it with a fresh viewpoint and invoke some element of that shoot with either a new technical element or a new creative or conceptual element. This gives me the feeling of freshness with each project. It keeps me on my toes. It makes me think outside the box."
Today he is one of the first to test the highly anticipated Canon EOS R5 full frame mirrorless camera allowing him new powers in a small body including in-camera stabilisation, 8K movie capability and a 45-megapixel sensor with Dual Pixel CMOS AF II.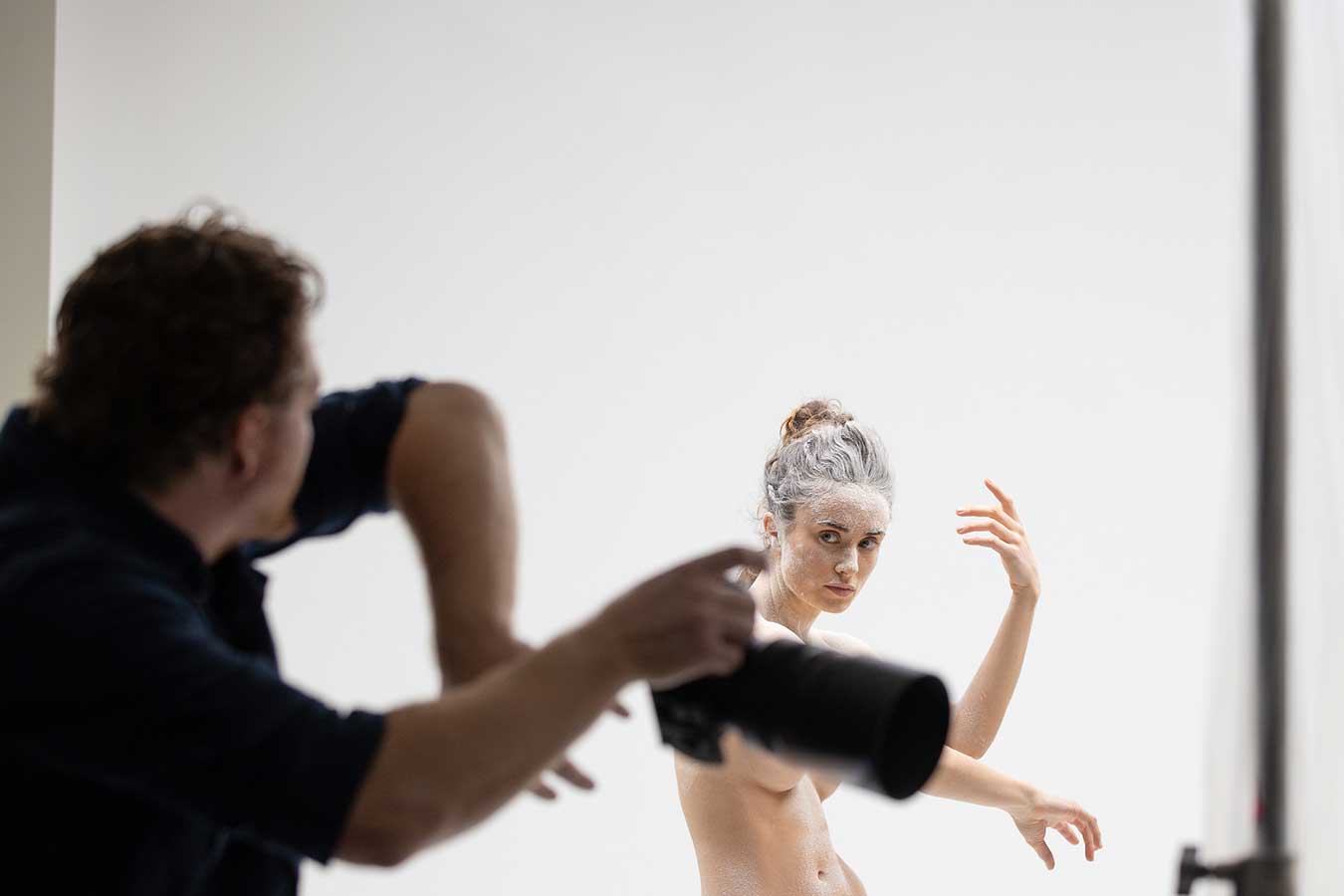 Image by Lyndal Irons
Greig directs the movement and anticipates what's needed, Jess and Josie hit their marks, bringing feeling to the movement. The Canon EOS R5's job is to track the dancers through a fine and unpredictable billowing dust cloud in maximum resolution using 20 frames per second in stills and 12-bit, 8K capacity in motion.
"I really see this as a pivotal moment in the Canon EOS 5 series because it gives us all the professional features that a lot of shooters have been waiting for in a mirrorless system.
"At the end of the day, I really feel like it comes down to the creative output that you're able to achieve with whatever system that you're using. With the EOS R5, it feels like there is less camera in the way, and there is more connection between myself and the subject."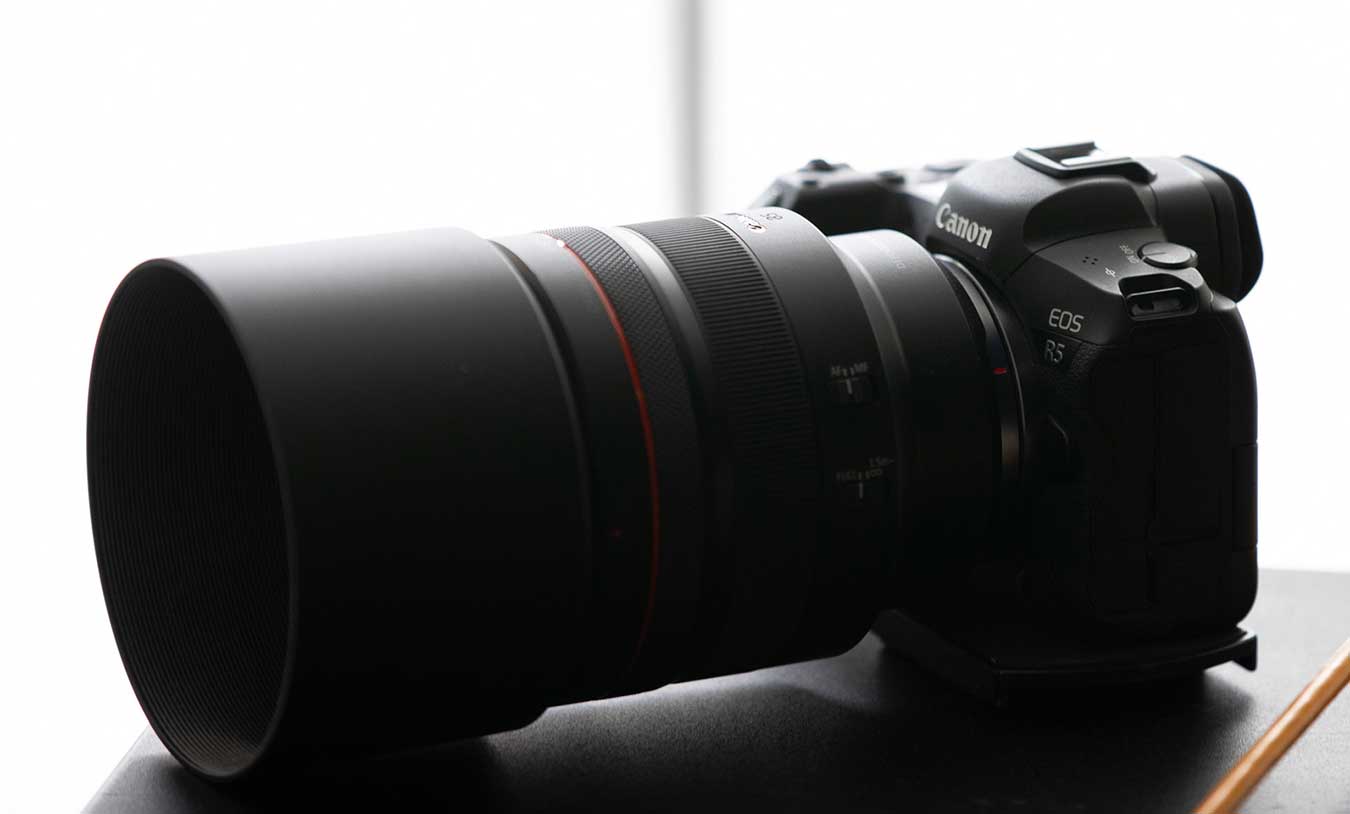 RESULTS
In-body IS up to 8-stops
5-axis In-Body Image Stabiliser, designed to work collaboratively with the Optical IS system of RF lenses.
"I almost never go to a shoot now without a gimbal in tow. Today, I didn't need one. I was able to just walk around the dancer and as they were moving, I was able to move with them with less equipment to hold onto. My arms didn't get tired at all. And the results were just very nice fluid shots with no vibration whatsoever."
8K movie 30p 12-bit (full width)
8K RAW internal video recording up to 29.97fps (non-cropped)
8K internal video recording up to 29.97fps (non-cropped) in 4:2:2 10-bit Canon Log (H.265) or 4:2:2 10-bit HDR PQ (H.265)
4K internal recording up to 119.88fps (non-cropped) in 4:2:2 10-bit Canon Log (H.265) or 4:2:2 10-bit HDR PQ (H.265)
4:2:2 10-bit in Canon Log or 4:2:2 10-bit HDR PQ output via HDMI at 4K 59.94fps
"Some of the features that really excited me when I first read the specs list for the EOS R5 were the 8K, as well as the 4K at 120 frames. Both of those resolutions give me so much scope in post-production, not only cropping in but also sharpness when we downscale 120 frames in 4K is absolutely a dream. It gives me a lot of scope, especially working with fast movement with dance.
"If I'm working with dance and motion, some of the more graceful movements look so much more beautiful even slowed down at 50 per cent. At 120 frames, we can slow it down even further to 25 per cent without even pushing it. And it will just give me so much more to work with in terms of the speed in which I play out the shot."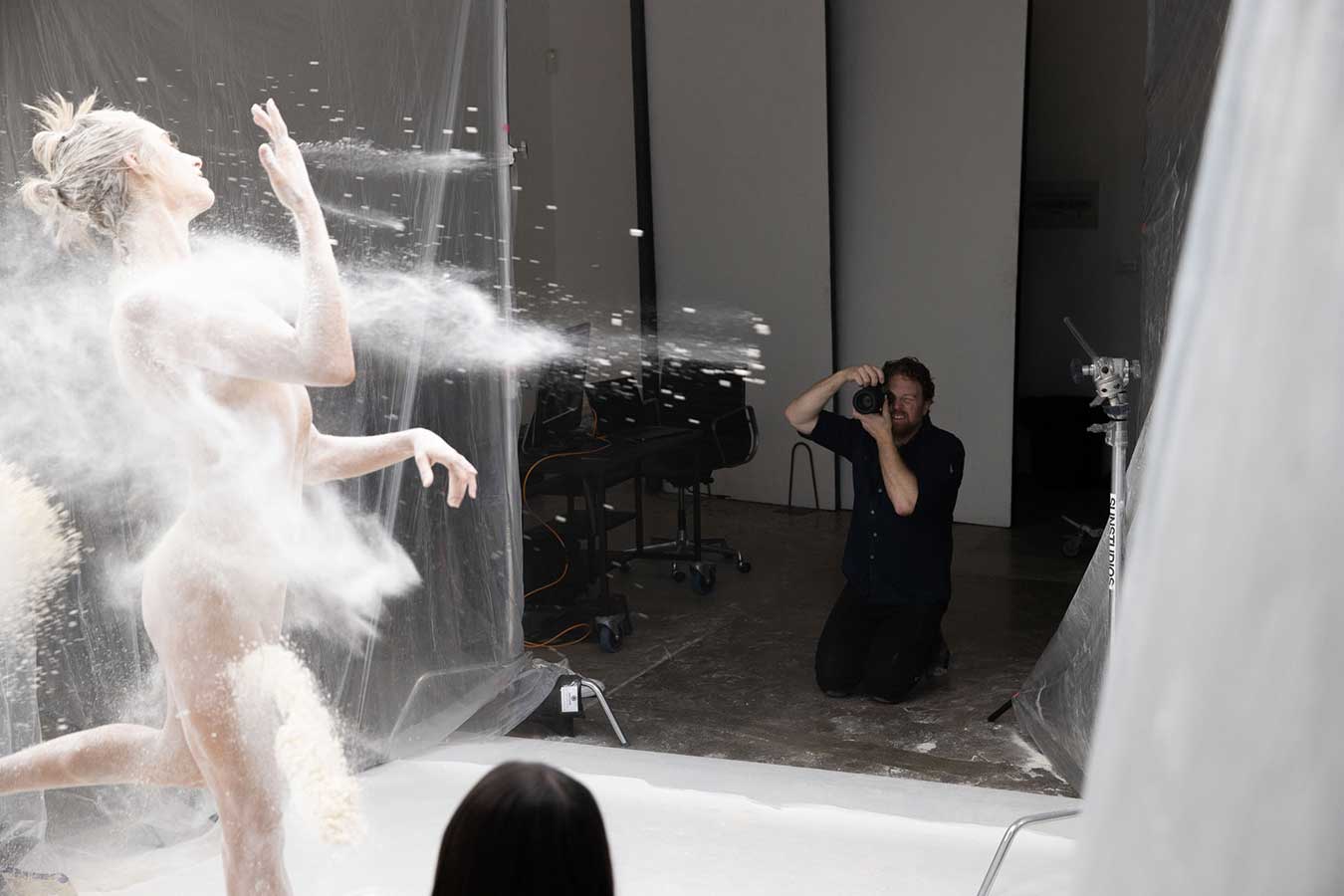 Image by Lyndal Irons
Portable and powerful
Body only 650g (738g with battery/memory card)
45 megapixel full-frame sensor
"You can miss the moment if you're too weighed down in heavier systems. So I always like to have a camera set up rather simply, with no distractions, so that I can get in close with my subject, worry less about any technical aspect and push through to explore creative territory in a more fluid way.
"One aspect I liked about the R5 was the lightness of the camera and therefore the portability of it. I can take on the road, especially if I'm going on tour with a company. That is a big plus, but also the fact that such a light and portable camera can give you so many great features. Sometimes it's not about having to use features all the time but having them on hand in such a small system is such a plus for roaming photographers and filmmakers."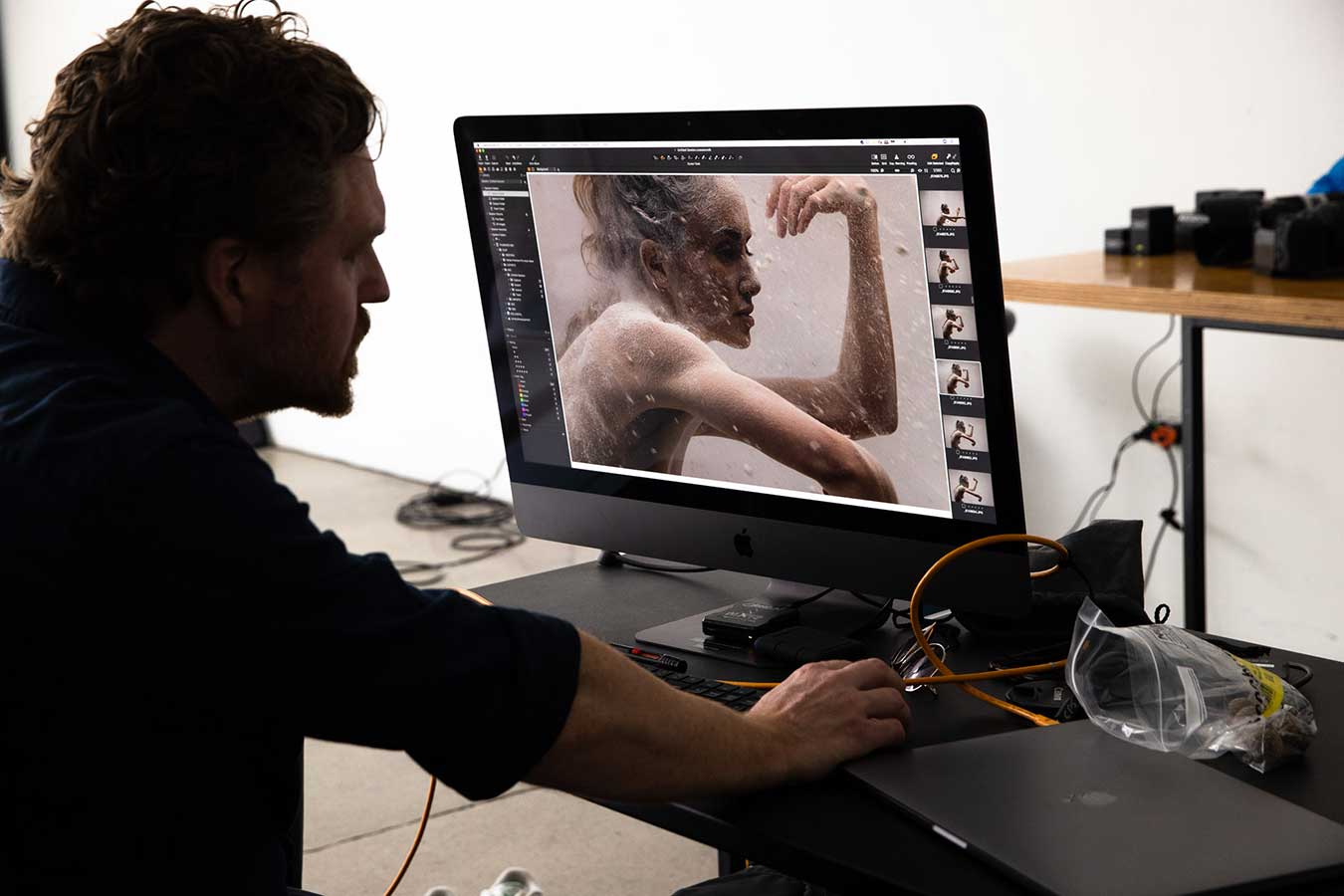 Image by Lyndal Irons 
Dual Pixel CMOS AF II
DIGIC X processor technology
The iTR AF X AF system has been programmed using deep-learning AI and face/eye detection mode
"On the EOS R5, Auto Focus pulls incredibly well, and it pulls straight to the face, which has made a huge difference. I haven't worried about the focus all day. Every shot that I've pulled up, it's been sharp.
"With the face tracking, especially if I was moving the camera around the dancer, it followed the dancer quite beautifully."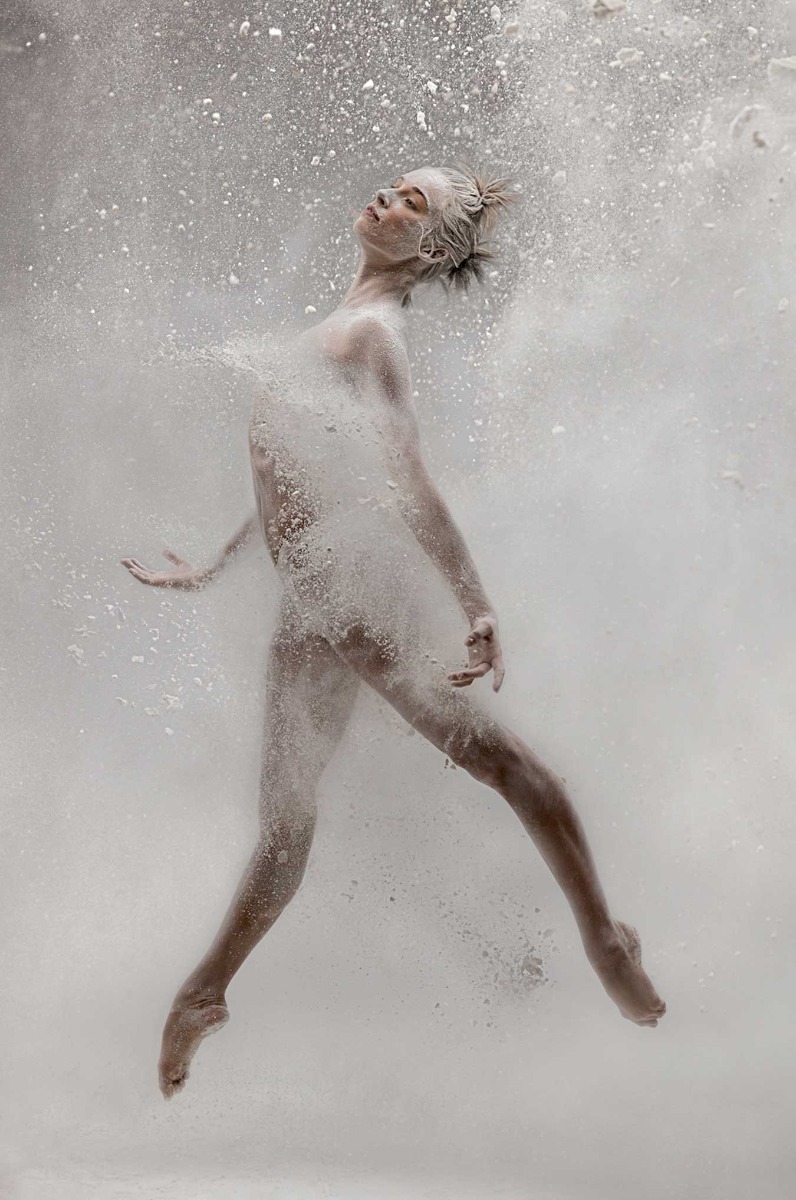 Images by Pedro Greig on the Canon EOS R5
Up to 20fps burst rate / 12fps
"If you're shooting anything with fast motion, this is one of those things that are going to make sure that you get the shot and that you don't miss the moment.
"The 20-frame burst rate really gives you so much more to choose from, especially if you're a high-speed photographer in sports or dance, the increased frame rate gives you security in obtaining the shot."
Dual card slots (1x CFexpress, 1x SD UHS II)
"Dual card slots weren't available in the previous mirrorless systems. So now that that is there, I have that same level of security in knowing that I have the option of recording to both cards at once as a backup."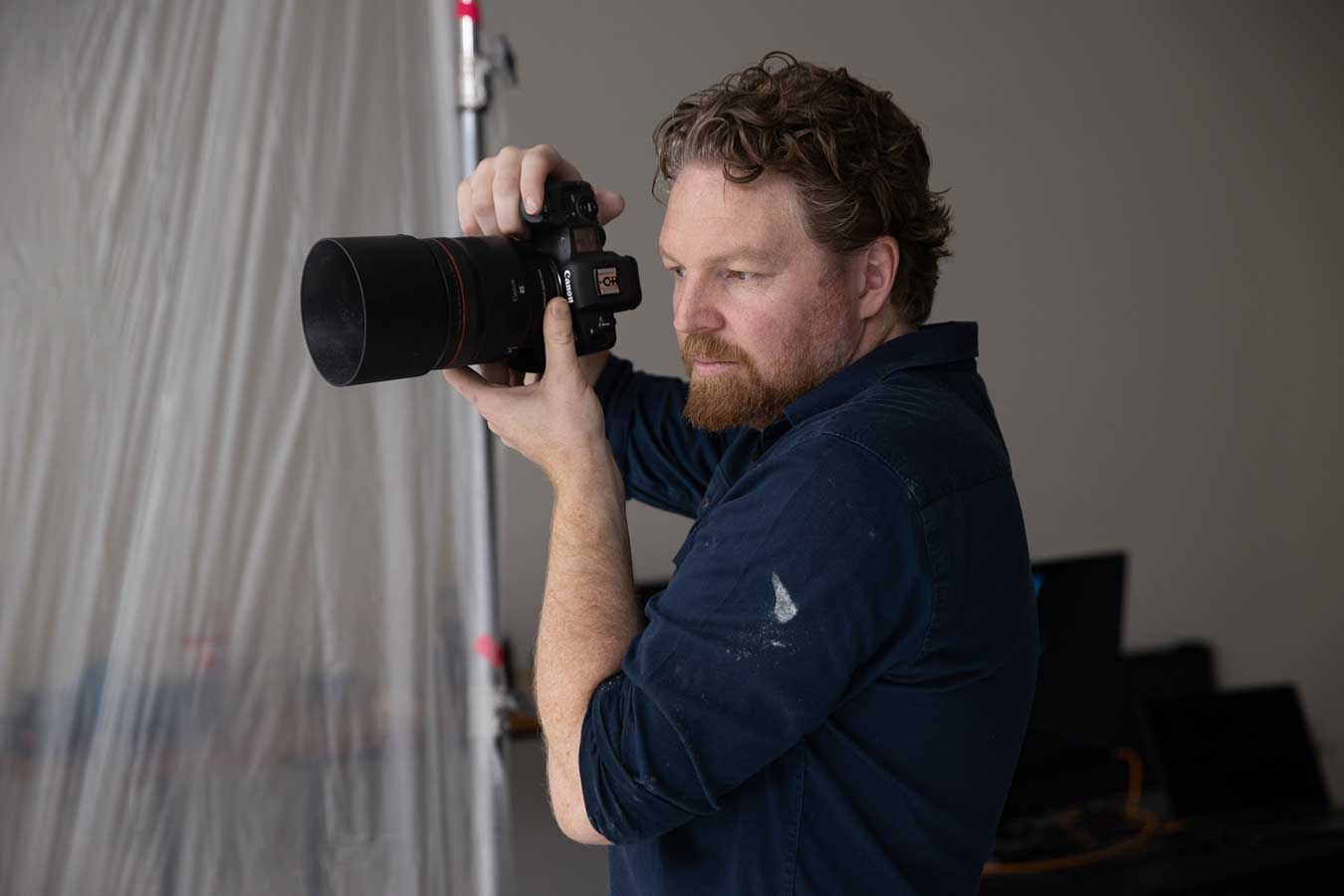 Image by Lyndal Irons
Intuitive design
"In the past when I've used the camera for the first time, usually it has taken me a little while to work out its nuances and to get to know this camera's strong points. With the EOS R5 I found out the system was very intuitive so that I could jump in straight away."
Credits:
Pedro Greig - Photographer/director
Josie Frick & Jess Goodfellow - Dancers
Yolanda Lukowski - Hair and Makeup
Gunther Hang - Lighting Assistant
Deb Morgan - Production Assistant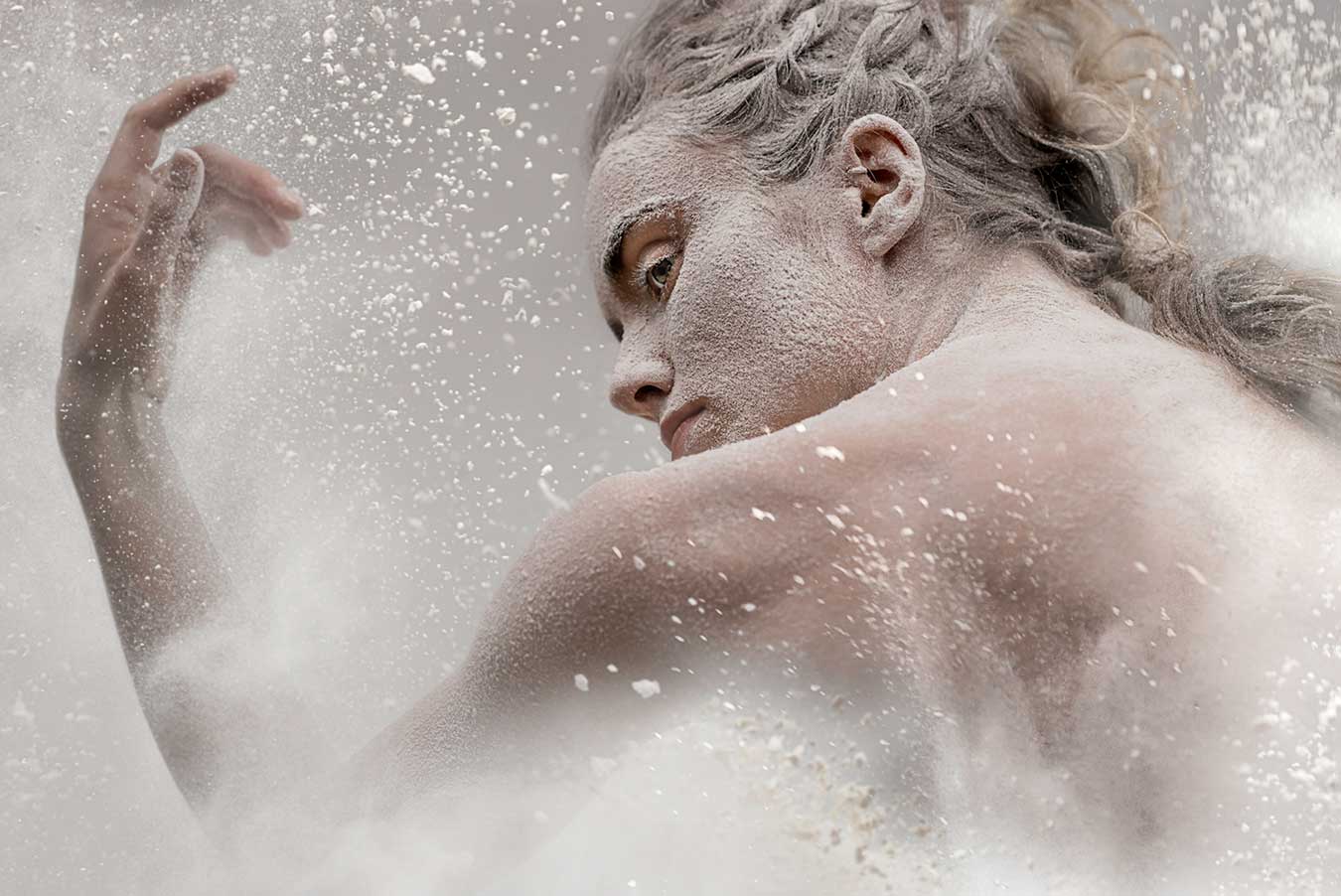 Image by Pedro Greig on the Canon EOS R5
---
For more information or pre orders contact SUNSTUDIOS sales teams: 
SYDNEY
sales@sunstudiosaustralia.com | 02 9641 5544
MELBOURNE
melbourne@sunstudiosaustralia.com | 03 8695 9700