Photographing motor sport with Darren Heath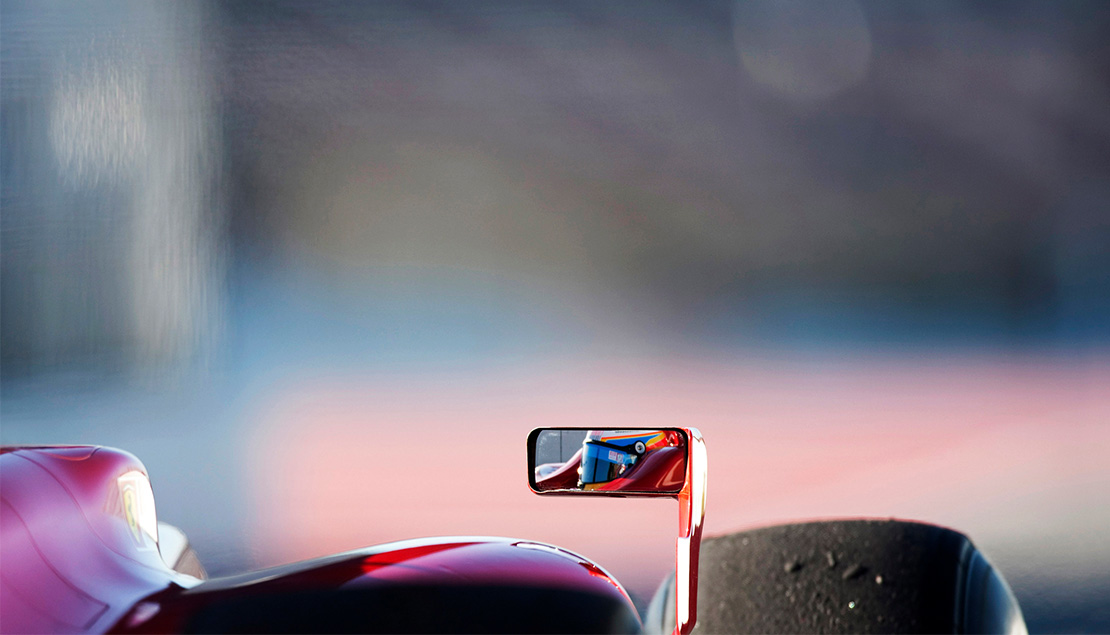 Legendary motor sport photographer Darren Heath  shares knowledge from more than 30 years of experience shooting F1. His exhibition The Art of the Race is at SUNSTUDIOS Skylight Gallery 14-28 March.  
You've said from a young age all l you wanted to do was shoot formula 1 professionally. That's impressive clarity on life's purpose! Can you recall what age and describe your first experience of its gravitational pull and what that felt like?
I guess my desire did show a clarity of purpose but I remember feeling at the time that in order to fulfil my wish I had to do everything possible to prove I was worthy of my goal. My love of Formula 1 came first, enjoying television coverage of grands prix and attending the British event with my enthusiastic father. Back-in-the-day most young lads developed a passion for cars and from there a fascination with racing naturally followed so, in that respect, I was no different to a number of my friends.
The realisation of my photographic interest came when I was about 12 years old after my parents gave me a very basic Kodak Instamatic 25 camera. Immediately I started to take pictures at the race tracks we visited.
From the early 1980s onward my teenage years were dedicated to my new found obsession, constantly improving my technique and artistic quality of my work almost always combining photography with my love of motorsport. At school I focused on gaining the necessary qualifications to study photography at college and - once there - made every project I could feature pictures of car racing.
Many, many years later the photographic flame still burns bright as does my love of Formula 1.     
When did you first go to a race and can you describe what you felt there?
I'm guessing the first grand prix I would've attended would be the 1968 British grand prix but, as I was a baby I don't recall the experience! I guess my first proper memory would be of a race at Brands Hatch - a circuit 20 miles South East of London that used to host the British grand prix - in the early '70s. The wonderful wall of Ferrari V12 engine noise being my overriding memory. 
In my professional career the first F1 event I photographed was the 1988 British grand prix at Silverstone. Being up-close-and-personal with the likes of Senna, Prost, Mansell, Piquet et al, was a little daunting but everywhere I had dreamed of being.
How long did it take you to reach your goal to shoot F1 professionally? And how did you get your break to do it?
After leaving college in the summer of 1987 I worked selling cameras in a small photographic shop. While handling new cameras and lenses all day was enjoyable a career in retail wasn't my goal. So, encouraged by my supportive parents, I zipped-up my portfolio case and headed in to London to cold-call a very established F1 photographer of the time named John Townsend. To this day and forever more I will remain indebted to John for the kindness he showed me on that warm mid-August afternoon. Over a pie and a pint John gave me advice, told funny stories of his F1 life and gave me the names and telephone numbers of possible employers I should call.
Every week from then on I telephoned the photographers John had listed and inquired as to possible job opportunities eventually securing a trial and, after acquitting myself well, starting as a junior black and white printer at the top motor spot agency of the time; Zooom Photographic, in January 1988.
From that moment on I could attend races and enjoy access to the 'other side' of the wire fences. During the 1988 season many thousands of miles were covered as I shot at almost 40 junior formulae race weekends all over the country in a momentous effort to both improve my pictures and convince the agency bosses to trust me with more glamorous and higher profile events.  
I achieved my goal of professionally covering a foreign grand prix at the 1989 German event at the Hockenheimring. Practice session one spent proudly working next to John Townsend.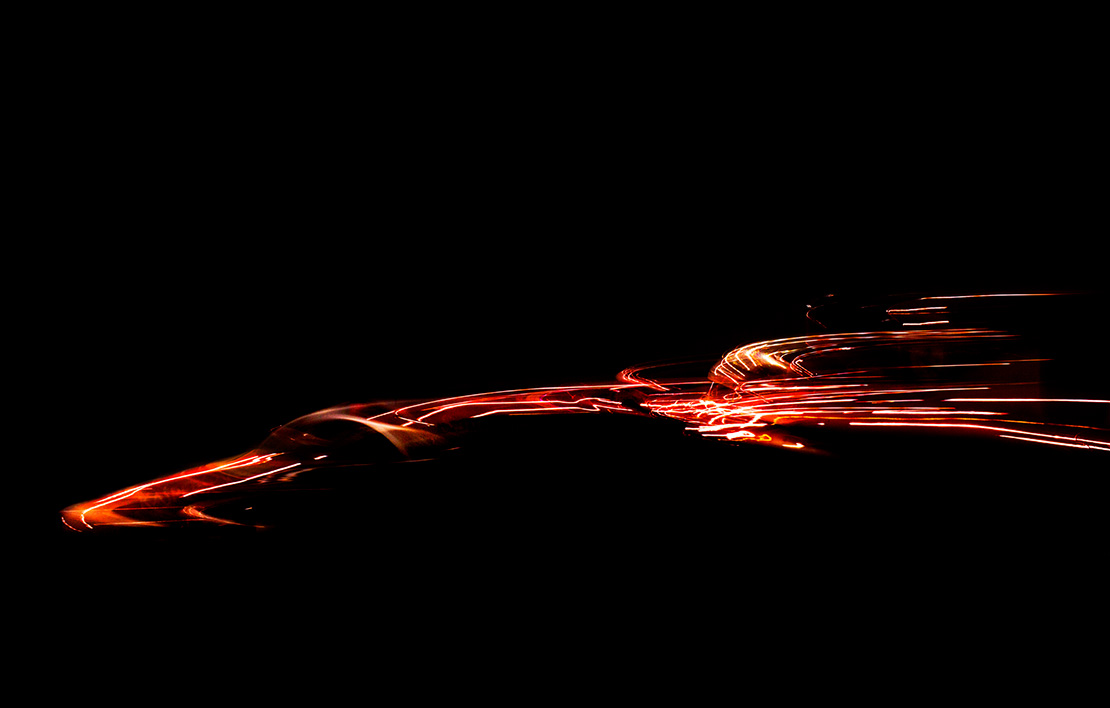 Racing is naturally photogenic – the emotion, speed, colour. What's your approach to taking imagery to the next level and standing out when there are so many other photographers around?
To try and stay one step ahead of my competition I guess involves a combination of techniques, skills and an unrelenting desire to not let one's standards drop.
As a wanna-be photographer I garnered inspiration and visually invoked excitement from studying the work of lensmen covering the sport I adored who looked for great light, for interesting angles, who used slow shutter speeds to engender a sense of movement and speed in their pictures, who chose lenses that may not have been the obvious option, etc. One day, I reasoned, that's what I'll do.
35/40 years later I remain true to my beliefs, always looking for as creative a way as possible to make the most of a wonderfully photogenic sport. Of course we live in a world of instant media so it can sometimes be tricky to deliver a client's picture needs in an artistic style but it's always my objective.
Interestingly I rarely look at my fellow F1 photographers' work choosing to garner inspiration and remain relevant in a fast-moving Instagram-obsessed world by studying the work of image makers that have never set foot on a race track. Particular favourites being Joel Sternfeld, Saul Leiter, the movie director of photography; Roger Deakins and of course William Eggleston.  You can judge if I'm being successful by taking a look at my Instagram site here: https://www.instagram.com/heathpov/
Is it easy to be overwhelmed or in sensory overload at a race course?
A race track is where I feel most at home so that'd be a resounding no! I guess if one is very new to the arena then that maybe the case but if it's the place one has only ever really wanted to be then any feeling of uncomfortableness surely suggests it's the wrong place to be.
What are the biggest challenges in your profession?
Remaining relevant in a market place that moves at a sometimes frightening pace, being aware of trends and fashions that are in vogue at any given time while sticking to one's core beliefs and principals of delivering visually impactful imagery that stands out from the crowd.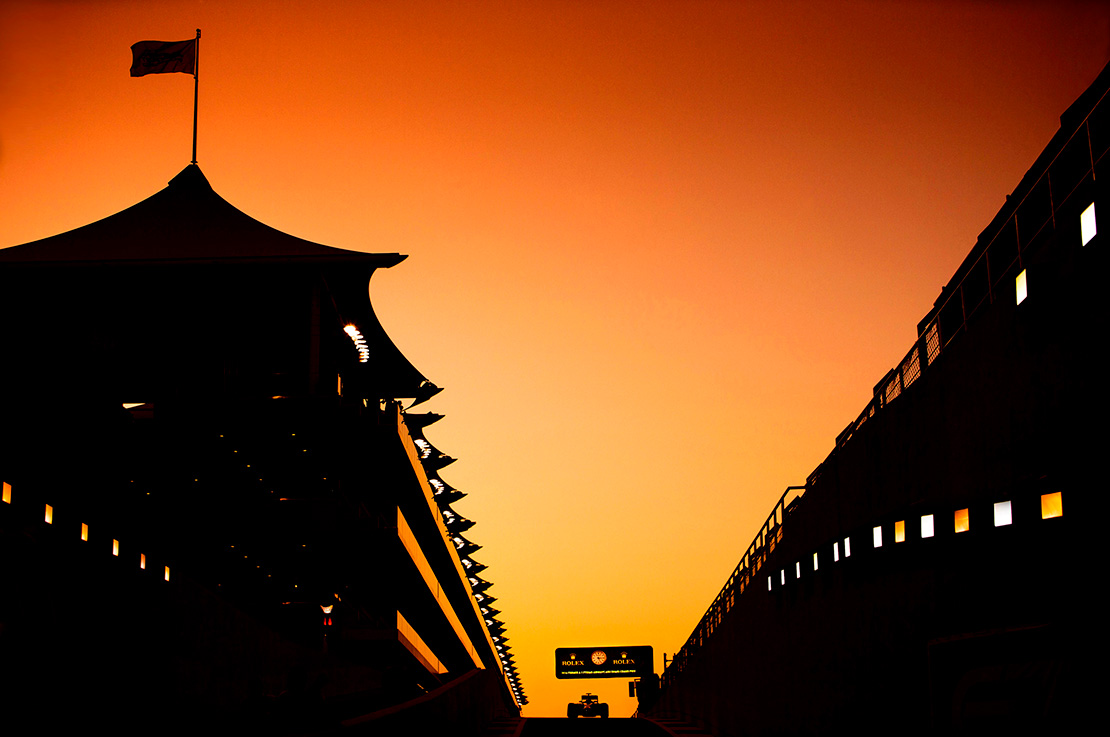 After shooting so many, what are your six top tips for photographing vehicles?
Think about your shoot deliverables before picking up a camera. There really is no substitute for planning ahead.
2. Consider the likely weather, the position of the sun relative to one's subject, and work out a route that maximises your photographic locations. Time is often short so making the most of the opportunities is paramount.
3. Try to be as original as you can. So many photographers of today simply copy what others have done before. As good as any copy will ever be it will only ever be - for people-in-the-know - exactly that, a copy. Remember also that those who simply ape their competitors efforts will always remain at least one step behind.
4.  Be bold, be creative and single minded in pursuit of your image making desires. Use slow shutter speeds, look for interesting shadows, highlights, water splashes, reflections, buildings, spectators, etc. They can all come together to result in a successful shoot.
5. Try to think of the event your shooting as a story to be told, building up your visual chapters as the day/weekend progresses. If you take a look at my website: https://www.darrenheath.com you'll quickly appreciate that each race gallery has a good variation of action, portraiture, celebration, pits, and abstract imagery that tells the tale of the particular grand prix weekend in view.
6. Edit your edit, edit it again and then once more after that! Only showing your very best work is key to keeping standards high.
What essential ingredient for you makes racing important and worth committing your lifelong career?
I'm not sure I can distil all the elements down in to one that means more than the whole, but I'll have a go! The joy of travelling around the world to shoot photographs of a sport I love and have the ultimate compliment of people being happy to look at them, would just about sum it up.
What are the key changes you've seen in the sport during your decades of documentation? Any implications for photographers throughout your career to date and now moving into the future? 
There are so many, too many, to list here but I guess the most significant change would be the ever-increasing levels of safety; for drivers, team members, the media and spectators alike meaning one has had to evolve with the necessary shift in attitudes and visual attractiveness of the sport. Debris fences, on-track location restrictions, pit lane red zones and of course the Halo Driver Protection Device have all contributed to an ever-evolving look and feel to the sport. I'm not complaining about any of them, preferring to rise to the challenge of making F1 look as attractive as I possibly can.
Any other comments you'd like to add about bringing the exhibition together?
Exhibitions are always exciting events to plan, put together and experience and, when people arrive and enjoy the photography on display, are perhaps the ultimate expression of flattery that can be bestowed upon one's work. For my 2019 show in Melbourne I'm proud to be working with the guys at SUNSTUDIOS and particularly so to be staging the event in conjunction with the world's premier photographic equipment manufacturer; Canon.
This will be my 35th year using their always brilliant cameras and lenses and I can't give a bigger endorsement of their gear than that!