The Pros and Cons of Indoor and Outdoor Shoots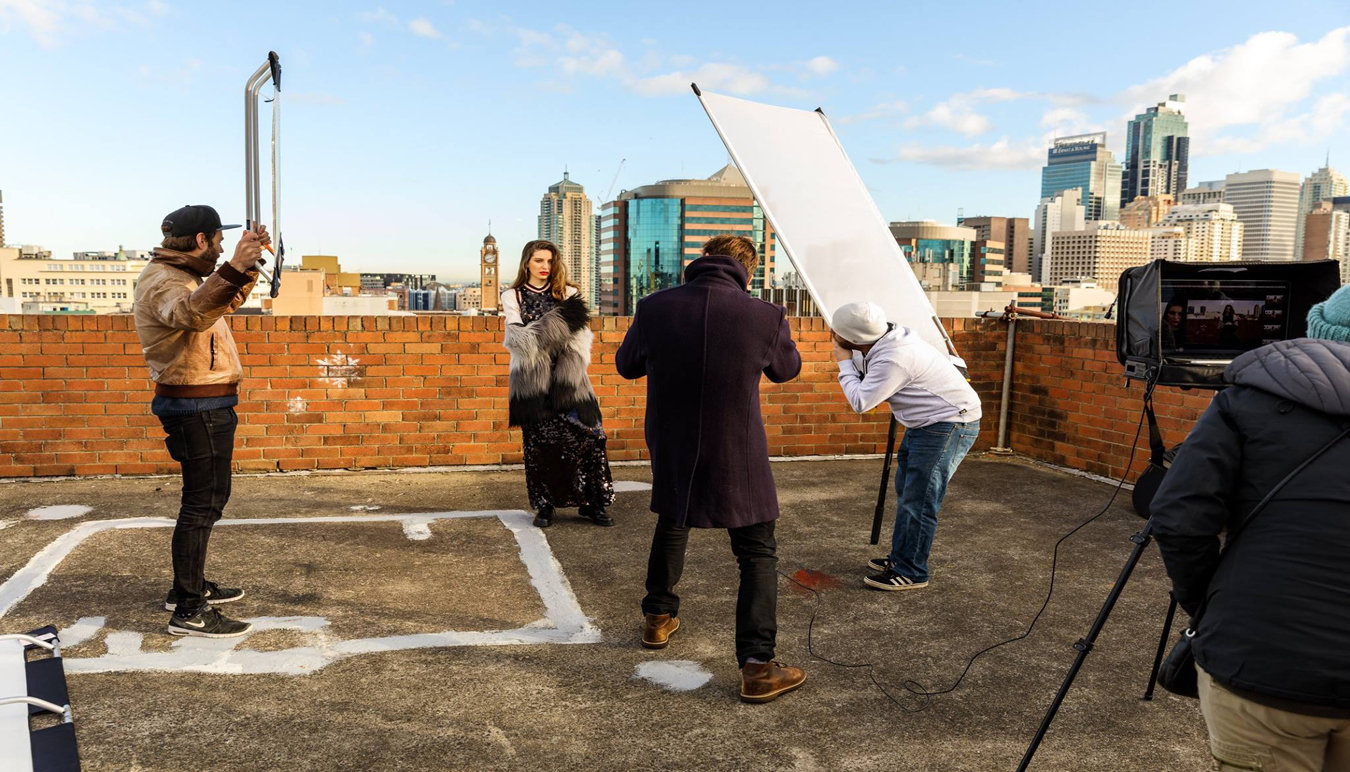 There are seemingly endless options to explore when you're preparing for a photography shoot, regardless of your style and subject matter. One of the most important starting points is to decide between an indoor or outdoor venue, and there are pros and cons for either, depending on your ultimate objective.
Indoor Venues
These can be dedicated photography studios, hired luxury houses, or another indoor space that you adapt for the shoot. Even if you're not a professional with your own space, you can pay for photography studio hire.
Pros:
Weather. You're indoors, so you don't need to worry about the vagaries of mother nature.
Comfort. You can control the environment, particularly if you're in a studio, with heating and cooling.
Lighting. You can create the effects yourself with studio lighting, without having to rely on or factor in ambient light from other sources.
Privacy. In a studio environment, you have control over who's there.
Facilities. You have access to power, amenities and spaces for people to change in comfort.
Cons:
Time constraints. Your venue, whether it's a hired studio or borrowed venue, may come with fixed times of use.
Flexibility. You may have restrictions on what you can and can't do in someone else's venue.
Outdoor Venues
Outdoor locations offer almost limitless options, in private or public spaces.
Pros:
Atmosphere. Depending on the aesthetic for your shoot, an existing location – be it streetscape, park or waterside – can offer instant atmosphere that you don't have to manufacture.
Light. You have all the natural light you want to work with.
Space. You don't have walls around you.
Seasonal features. It's hard to go past the brilliant light and colours of an Australian summer day, and can be difficult to recreate the sense of it in a studio environment.

Cons:
Weather. You can check the forecasts, and hope the boffins have it right, but then arrive on the day to a downpour. All you can do is reschedule. If you predict this is likely to happen and your crew and talent can be flexible, you can plan a weather hold, which is a alternative shoot day, usually pencilled in for the following day.
Lack of privacy. We're all privy to those wedding photos being taken in the Botanic Gardens, or on the steps of the local cathedral. That might be OK for some shoots, but for others... not so much. If you're in a public space, there's very little you can do to keep people away.
Facilities. You may be challenged for access to power and facilities in an outdoor venue.
Security. You may not want people seeing what you're doing until your work is finished and published. You also need to be aware of having valuable equipment and other goods out in a public space, so you'll need to consider having someone whose only job is to be your security.
Permits. Depending on the location, you may need a permit to be there.
None of the above needs to be considered a deal-breaker. They're all just points to consider when you're deciding which way to go with your next shoot. Often your subject matter will dictate your location. Sometimes, an outdoor location shoot will be necessary, while in many cases, an indoor studio shoot is essential as it allows you the right level of control over the process.