NEW IN HIRE and PRODUCT
Canon EOS C200 | Now In Rental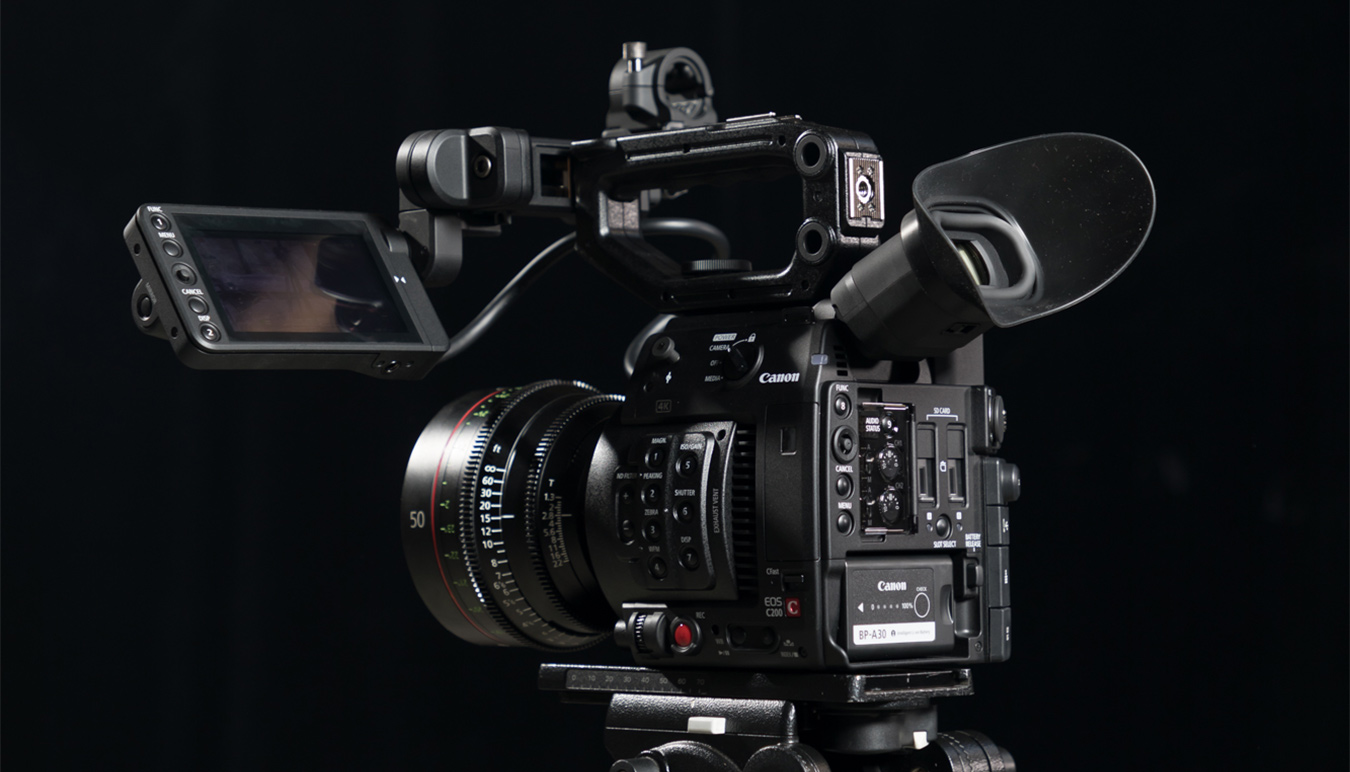 SUN Rental welcomes the Canon EOS C200 to the fleet.
Offering exceptional creativity and flexibility, the new 4K compact digital cinema camera is perfect for a broad range of imaging professionals.
EOS C200 – key features
Internal 4K recording with Cinema RAW Light and MP4 format
Continuous 120fps (maximum) High Frame Rate with no cropping at Full HD
Up to 15-stops dynamic range (Cinema RAW Light)
Professional High Quality image and audio
Dual Pixel CMOS AF with touch control and extensive shooting functions
Easy operation and flexible configuration
The EOS C200 Digital Cinema Camera features Canon's newly developed Cinema RAW Light, a 4K RAW recording file format offering a smaller file size compared to their standard RAW1files, while maintaining the same high resolution, high color reproducibility, and wide dynamic range data to provide dramatically greater freedom in grading and compositing. 4K video can be recorded to a CFast™ 2.0 card while recording 2K proxy video to an SD card. The smaller size of the 2K proxy file allows for easier editing.
Take it for a test drive today for $350 inc GST per day, including CFast Card and Reader.
Interested in buying? With SUNSTUDIOS' Rent Before You Buy, you can rent it and get the day rental rate taken off the sale price.
Get in touch with our Rental team for more information.
SYDNEY
equipment@sunstudiosaustralia.com
02 9641 5533
MELBOURNE
melbourne@sunstudiosaustralia.com
03 8695 9700