Nicole Reed: Scenes from the People's Paradise - Pyongyang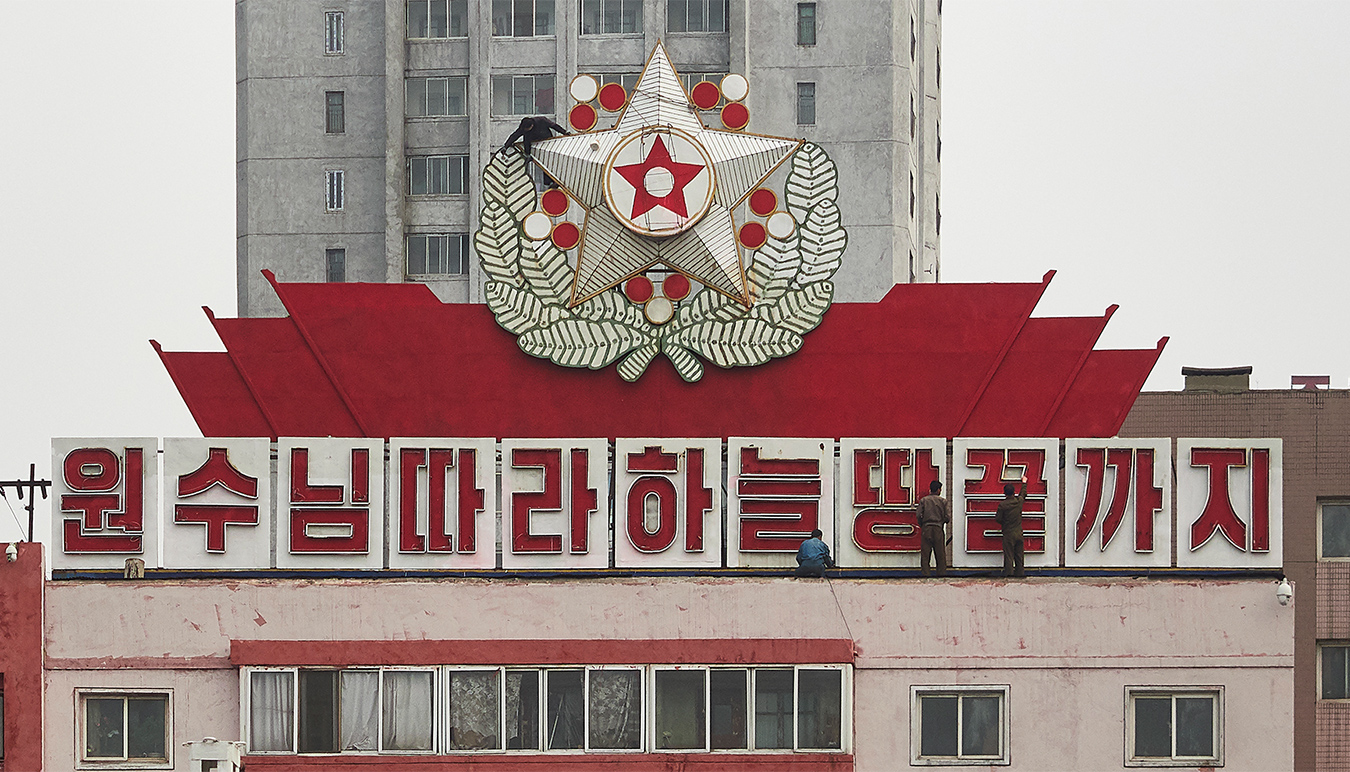 In March 2019 photographer Nicole Reed was invited to travel to Pyongyang, Democratic People's Republic of Korea, on assignment to photograph the city's hotels.
Her upcoming exhibition 'Scenes from the People's Paradise – Pyongyang' comprises a collection of striking images taken throughout the trip and launches at SUNSTUDIOS Melbourne on July 4.
Fascinated by the city's unusual colours, Soviet-influenced architecture, grand extravagant structures and the darkly clothed figures moving amongst them, almost like actors on a deliberately symmetrical stage, Reed was challenged as a photographer to capture moments she naturally observed within the confines of what she was permitted to photograph.
"There is a certain amount of disconnect you have to achieve to be comfortable in a place like Pyongyang. Arriving there, I had to forget about the DPRK's status in the world and concentrate on getting to know people at ground level. Our guides were very intelligent, witty and fun-loving types, but stern when the situation demanded.
Pyongyang was once called the People's Paradise: a place for the North Korean people to be proud of, a jewel to show off to the outside world, and a lure to repatriate Koreans who had left the country.
It is certainly beautiful on the surface, but Pyongyang is also a place that is virtually impossible to capture with truth, which I have come to terms with, as you can only photograph what you see, well, some of the time, if you are allowed."
Opening Night
4 July 2019
6pm-9pm

SUNSTUDIOS Melbourne
Skylight Gallery
95 Buckhurst St. South Melbourne 3205
Exhibition continues until August 1st. Interview below.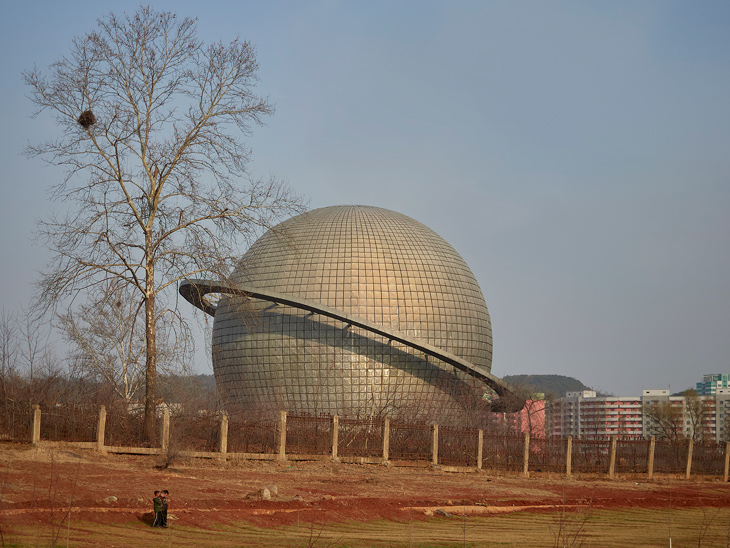 Tell us about the moment you were invited into North Korea – a notoriously secretive place?
I was contacted over a year ago by James Scullin who was looking for a photographer for an idea he had for a book. Two mutual friends had recommended me knowing I had worked in Asia a fair bit and also have an interior/architectural photography background. He got in touch and we discussed the project, but I was in from the moment he mentioned "North Korea, hotels, interiors". There was no way I would have said no!
James does some work for a company called Juche Travel Services and had been to DPRK a number of times previously, and while he tried to explain to me what the city was like, it was nothing like what I was expecting!
I understand you were invited in to shoot hotels. What was your brief and what were your initial idea on how to approach it and what you wanted to come back with?
The brief was pretty open, but to capture the major areas of the 9 major tourist hotels in the capital, Pyongyang. That included the grand dining halls, lobbies, karaoke rooms, bars and cafes as well as the exteriors.
I had absolutely no ideas on how to approach such a project, purely because I had no idea what to expect from being in Pyongyang. I would have been happy to come back with 5 great images per hotel, but we came back with so much more! Luckily James had organised for us to have a private tour (you aren't allowed into DPRK unless you are on a government sanctioned tour) and there was just the two of us where normal groups are up to 20 people.
The advantage of this was that we were able to dictate our itinerary according the hotel project, and the guide worked very hard for us to convince people at the hotels to allow us to take photos. The disadvantage of this was that for the two of us, there were two guides, so they were able to keep a very close watch on what I was photographing and how I was doing it.
Were your initial ideas challenged or changed on arrival?
Any preconceived ideas or expectations I had were challenged at every corner! As a tourist it's not that hard to take photos (except of the Military, which is a big no), but once you produce a "big" camera on a tripod it's a different matter. I'm a stickler for quality, so I insisted on using a tripod for the interior images. One of the things I wasn't allowed to photograph was areas of hotel lobbies that had portraits of the leaders. Later on (much too late), I found out that you can't take "offical" photographs of portraits of the leaders, but if I was a tourist it would have been fine.
I wasn't expecting to get portraits, but James had asked our guides to ask staff members and management if we could. It took a lot of convincing but eventually we walked away with a good number of portraits, which are all beautiful!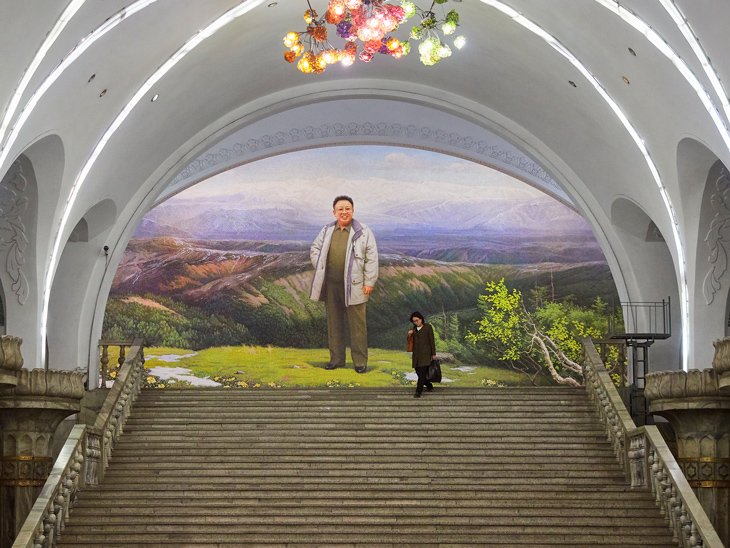 What characterises the hotels of Pyongyang? Do they differ distinctively from what we experience here in Australia?
The hotels of Pyongyang are very grand, very large, and very opulent on the insides, but quite austere on the outside, showing the Soviet influence. The colours are very pastel, there are lots and lots of fake flowers, with a style very reminiscent of the 1970's and 1980's.
The rooms were very nostalgic, with carpet like the carpet I remember my nan had in the 70's, telephones had doilies and there was an old stereo in the bed head and a cold shower is not unexpected! You'll get to see all this when the book comes out later this year!
How extensively did you travel / were you allowed to travel, within the country? 
Because we were there for a specific reason, we stuck to Pyongyang so we didn't travel outside the capital. There are tours you can go on which take you hiking and to other areas of the DPRK, I'd really like to go back in the next year to explore and get to know the people a bit more.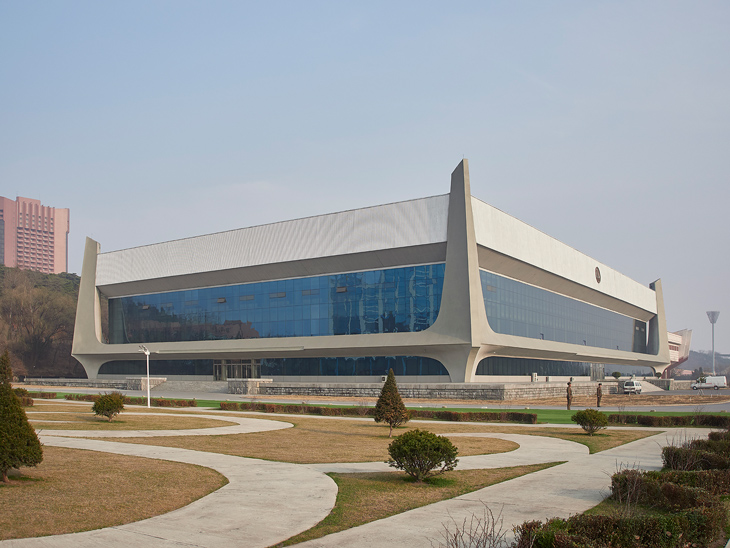 Were you accompanied on your travel?
Everyone is accompanied in DPRK. You can't enter the country by yourself. James and I had two guides - Ri So Hyang and Pak Un Gyong and a driver. At first they were very watchful and I got "told off" a "bit" (I actually had a soldier blow his whistle at me for pointing my camera in his direction).
At first it was challenging to accept the censorship, but then you get used to it and it's easier to toe the line. Only being two of us and having two guides probably meant that I was being watched much more then I would have been in a group, so it was harder to get away with anything!
The two guides where very intelligent young women, who spoke immaculate English and could relay every bit history (their version of it) about the country. They had great sense of humours and once they figured out we weren't there to cause trouble they relaxed a bit and we had a lot of fun with them. (Karaoke included)
What struck you visually about North Korea? 
There was so much about Pyongyang which struck me. I love architecture, and I have a particular fascination for the architecture of sporting stadiums and fields. Pyongyang as a long road that shows off the grandest of sporting stadiums, each designed for a particular sport - handball, table tennis, wrestling, swimming, basketball, ice skating etc. You can see some of them in the exhibition, they are stunning!
There is also a particular hue to the light there, whether it be because of the position of the country, or the pollution softening the sun, it's beautiful and diffused with a peach tone.
The streets are very wide, and clean, and the symmetry and town planning completely appealed to my sense of structure. There are details within details and unexpected colour combinations.
What's it like carrying a camera in Pyongyang? Were there elements that you were able to witness but not allowed to photograph? 
As long as you aren't carting around a tripod and pointing your camera at the military it's pretty easy, they have a real sense of pride in the architectural achievements of their government so you are allowed to photograph anything that represents the the city in a "good" way. There were so many things I saw that I wanted to photograph but got stopped. It was very frustrating but I was there to do a commissioned job so I took comfort in that! I generally avoided photographing people, as it was problematic, and I really didn't have a lot of time to do a lot of photography outside the hotels.
All the images in the exhibition are taken on walks, at meal breaks or travelling in-between hotels, so considering this I got some great shots. My only photographic request was to walk past the sporting stadiums, and that in itself was hard as most stadiums had soldiers as guards. I came away with image which I took without my guards knowing, you'll be able to tell which one.
What are you hoping to communicate about the country with this exhibition? Any final reflections?
There are many cliched images you see from Pyongyang, I had in mind that I was going to go there any try to get something different, but after being there I now understand how curated your experience is, and what you get to see and what you don't get to see more importantly.
It is a fascinating country on many many levels, and there are many complexities involved by being a tourist there, especially moral ones. It's a city you will never understand as a tourist. You only get to see the things they want to show, like a stage set. Which is why I called the exhibition "Scenes from the People's Paradise". (Pyongyang was once called Paradise). The images are scenes of the supposed grandeur mixed with everyday scenes you'd expect from any city - people waiting for public transport for example, but even these have scenes within scenes to show how great the DPRK is.
Scenes from the People's Paradise – Pyongyang opens at SUNSTUDIOS Melbourne on July 4 and continues until August 1.  
Opening Night
6pm - 9pm
4 July 2019
SUNSTUDIOS Melbourne Skylight Gallery
95 Buckhurst St. South Melbourne 3205