EXHIBITIONS and EVENTS
Featured Finalist SEPA 2018: Joel Pratley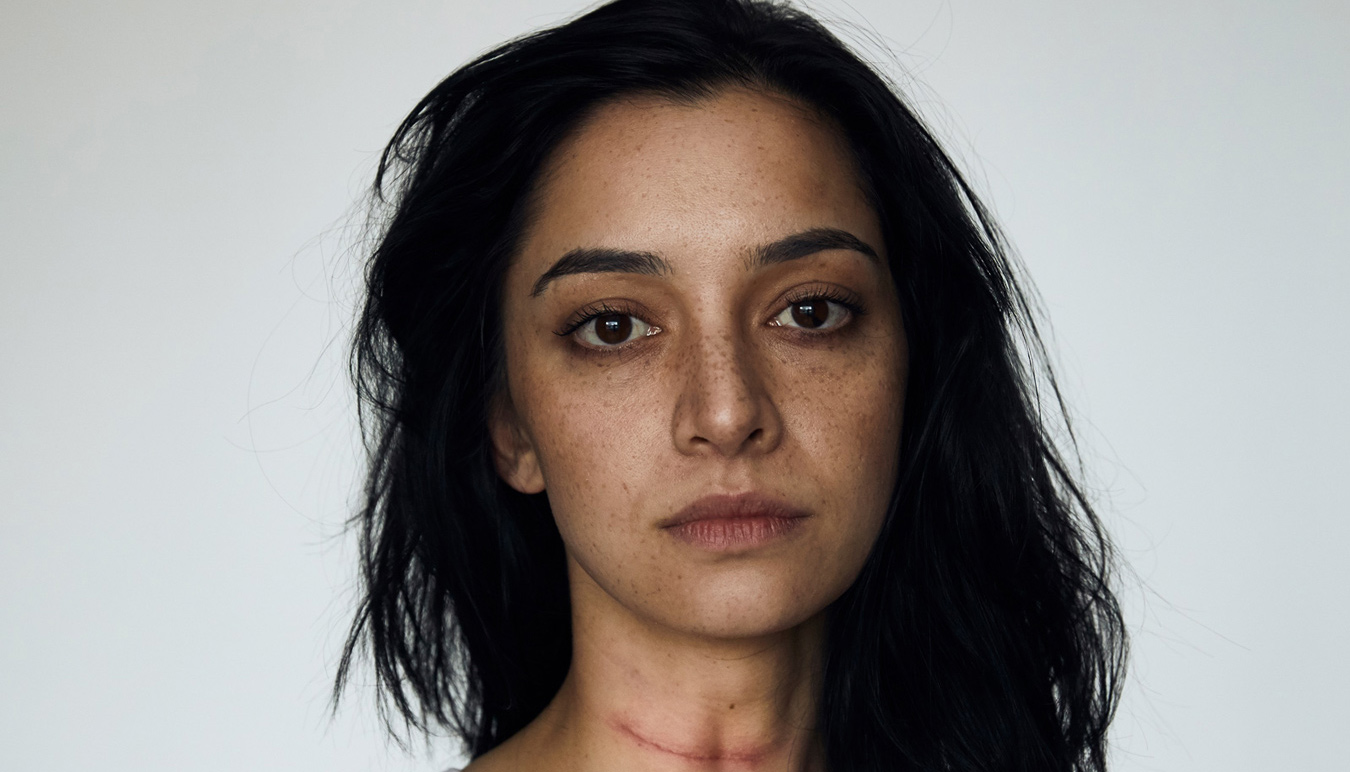 Pratley's series of SEPA 2018 portraits grew organically out of encounters in daily life with people, a reminder that people you walk past every day often hold valuable experience. His images are an education in adversity and how to continue on.  
"I never really have grand ideas … I struggle with that," he said.
"But I found a pattern emerging within incidental portraits I was making.  I was gravitating toward people who had come through an adverse background and I found something appealing about photographing them in a dignified way and having them share something of their story as well.
"The holy trifecta is when the subject of my portrait is empowered to share their story, the viewer learns something from my work, and I am in turn empowered to continue what I do."
The SEPA 2018 exhibition opens at SUNSTUDIOS Melbourne 2-23 November.
Release (pictured above)
Domestic violence almost cost Jasmine her life as she was strangled and physically harmed by her ex-partner. One morning she woke up practically paralysed and was rushed to emergency.  A doctor said they needed to operate straight away because a splinter had broken off from her spine and it was travelling into her spinal cord. Unfortunately they had to cut through her throat to get it out.  The doctors believe it was an issue resulting from the abuse of her partner.
Six months after her lifesaving surgery, a portrait observes a milestone in her recovery process.

Mum
"On one hand this is a straightforward portrait of my Mum out the front of her current home, in Oak Flats.  On the other it's a reminder to me about what I have gained from my early life. The hardships of my upbringing were once hard to bear but over time I have learned to embrace them as my strongest gift in connection and attempting to understand individuals from all walks of life, who have overcome adversity."
Tale of a War Boy
"Friend, Deng Thiak Adut has suffered greatly, and unjustly both as a child soldier and a refugee. Through this adversity he has persevered to become an advocate for equality and a more inclusive Australia. Founding the John Mac Foundation in memory of his brother, creating opportunities he himself had, for other refugees within the community. Deng received the 2017 NSW Australian of the Year.
"He used to live right near me and one day he invited me in for beer and to watch the boxing. This was taken in his living room based around his experience of Post Traumatic Stress. Many nights he's woken up by memories from his past. But instead of letting them slow him down, he adapts, gets some work done in the early hours and keeps moving ahead with his goals."
A Fighters Spirit
"My life has gotten better since being in this chair." Antony Atkin a former Karate champion had a motorbike accident 10 years ago leaving him paraplegic. Recently he was recently awarded his blue belt in Brazilian Jiu Jitsu "Everything was easy before, now life is actually challenging again, even more rewarding."
Living in limbo
Mr Vince Mackey has been living on his own for 18 years within the over 55's 'Matavi' tower, part of the Waterloo Public Housing complex. Where an unlikely stand is happening against the gentrification of Waterloo.
"It's part of an ongoing project I have just started about the inhabitants and their community.  The so-called "Suicide Towers" are scheduled to be knocked down in around ten years. I've been in there making friends. I live in Redfern and one day I wanted to just go there, meet people and hear their stories. I try not to impose my vision on people. I just ask them how they'd like to be photographed and what their thoughts are on the building and life there. I grew up in social housing so that breaks down an immediate wall to most people. "
Insta: @Pratley
Web: Joelpratley.com
SUNSTUDIOS 2018 Emerging Photographer Award exhibition opens in Melbourne 2 November 2018. RSVP Here.

SUNSTUDIOS Melbourne
95 Buckhurst St. South Melbourne, 3205
6pm - 9pm