Shooting stop-motion with the Canon EOS R5 C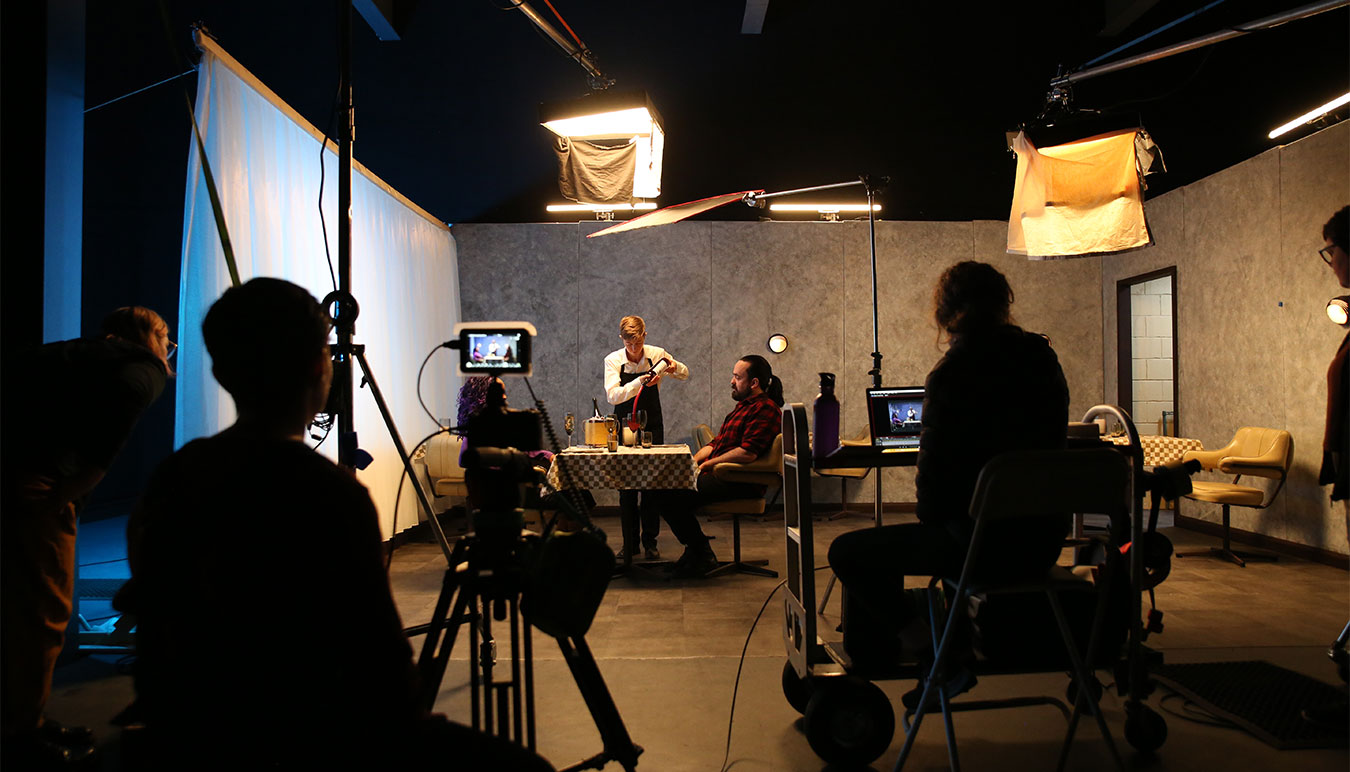 We caught up with Director Jemma Cotter and DoP Flick Smith about the making of their upcoming film, 'The Fling', and why the Canon EOS R5 C became a critical ingredient in their workflow between stills and camera movement while blending live actors with stop motion.
---
What is the concept behind 'The Fling' and how did the project come about?
J: The project came about during one of the Melbourne lockdowns in 2021. I'm sure many other lockdown projects were born out of that uncomfortable feeling of inertia; that impulse to make something of the time passing. I'm always open to receiving scripts, so I did a call out on social media for short film scripts. When I first read 'The Fling' I thought it was very silly, but I just kept thinking about it.
It's a story about two women who are looking for love whilst trying to hide that they are creatures from John Carpenter's 1982 classic sci-fi 'The Thing'. 
In particular, I was imagining certain sequences in stop motion pixilation, which is an animation technique using actors alongside object and/or clay stop motion. Since there were some particularly wild special effects in the script, I thought stop motion might be an interesting and low-fi way to do them in-camera à la the original film's heavy use of practical effects. That's how it all started churning away in my brain anyway. 
What pre-planning went into the shoot and executing the film successfully?
F: Pre-production on 'The Fling' was certainly different to pre-production for motion, but it still shared the basic similarities. We went through a number of camera tests, lens tests and a whole lot of research online into other projects that were shot in similar ways. 
As with any film project it started with looking at references. We looked at the works of Jan Švankmajer, particularly 'Alice' and 'Food', and more modern animations like Sam Gainsborough's 'Facing It'. We looked into any behind the scenes we could get our hands on.
There were countless notes about how many frames per second would work best, what camera system would work best for us and get us the image we were aiming for, and one of the big hurdles which I had never had to really think about was incorporation of movement into stop motion and pixelation animation.
Camera movement is something I really wanted to make sure we incorporated into 'The Fling', it felt like it needed some dynamic movement to add to the playful animation style.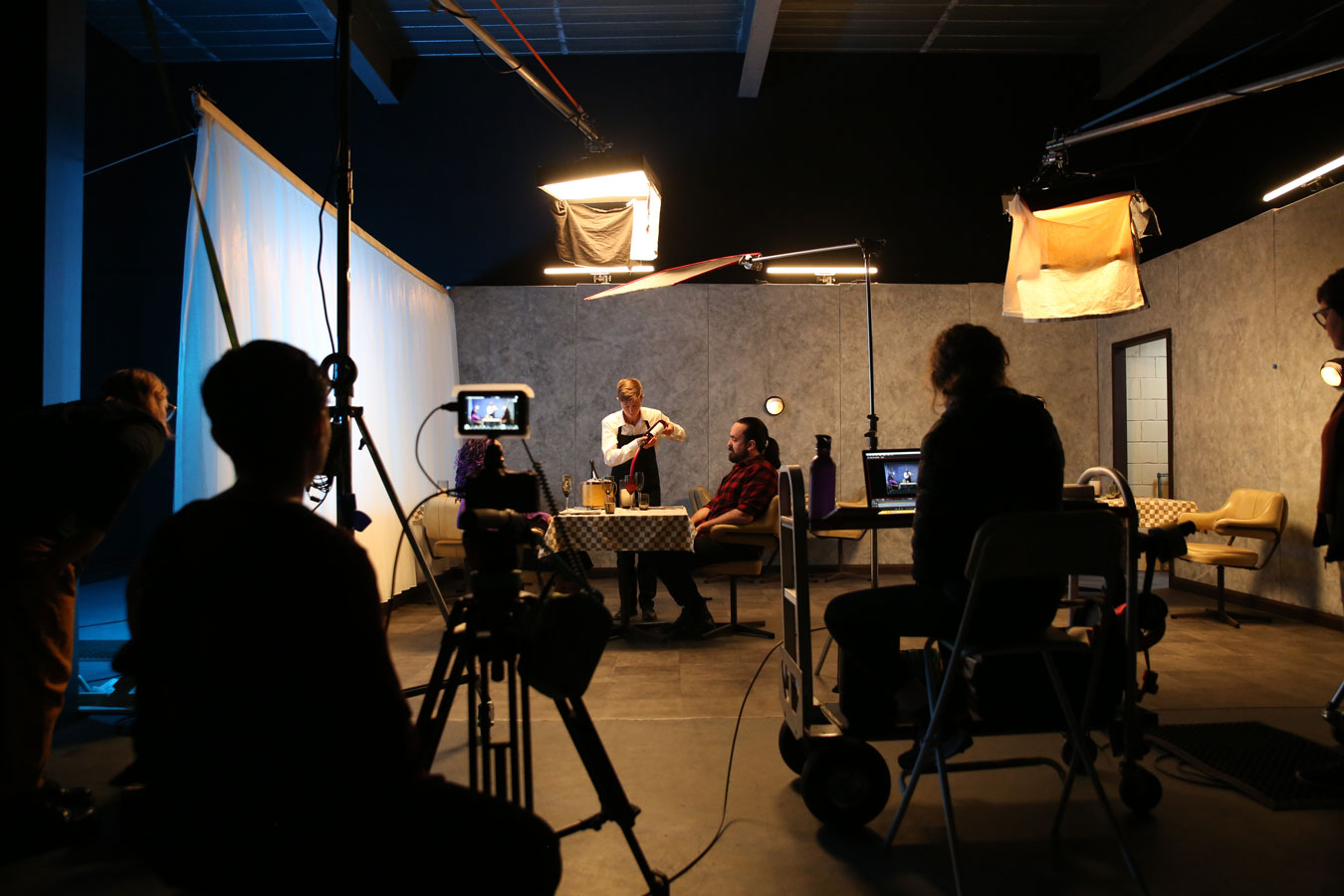 In the end it came down to simplifying what we were researching. I think it's very easy to over-think solutions to problems  but when it came down to it, after stepping back from our research, it wasn't too complicated to figure out in the end.  I'm very happy to have had a good pre-production period that was so thorough and with a great supportive team involved.
J: A big shout out to our resident stop motion animation expert Alyssa Smedley, without whom this project would not have happened. Alyssa was my main port of call when emergencies arose throughout pre-production, because she was able to solve all our problems with outside the box ideas and her extensive background experience in animation. She is a vital member of the team and  I can't sing her praises enough. Also a thanks is due to Prague-based filmmaker Gabriela Plačková who made an amazing pixilation short film 'Crumbs' for the Straight 8 short film competition. She provided us with a bunch of in-depth information about the stop motion production processes used for their short, which was very helpful.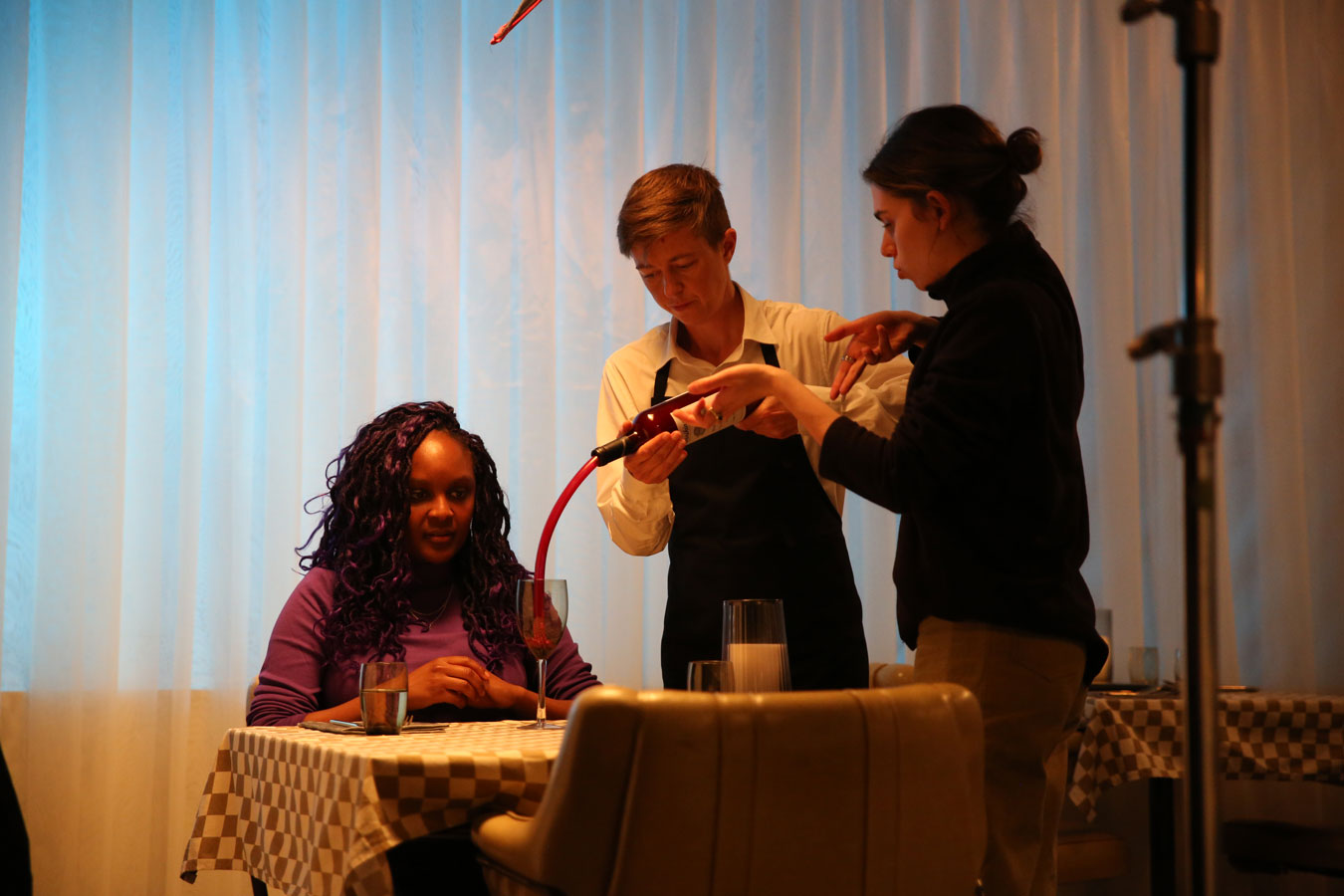 What were the key technical challenges and considerations in building it visually?
F: 'The Fling' was full of technical challenges but nothing we couldn't overcome as a team. It was great to have a professional animation team working on animated elements to be added into the final product and acting as collaborators and consultants when Jem and I weren't sure how to achieve certain things.
Jem has also done animation in the past as well so I felt very safe as a cinematographer that the right people were around if any technical hurdles arose.
One of the main elements I was keen to incorporate was camera movement. Jemma and I settled on dolly action in a number of sections of the film as well as some pan and tilt movement. Being stop motion, we didn't want any unstable movement or non-repeatable actions. This meant marking out movements on the dolly and the fluid head precisely to make sure we had even and smooth movements.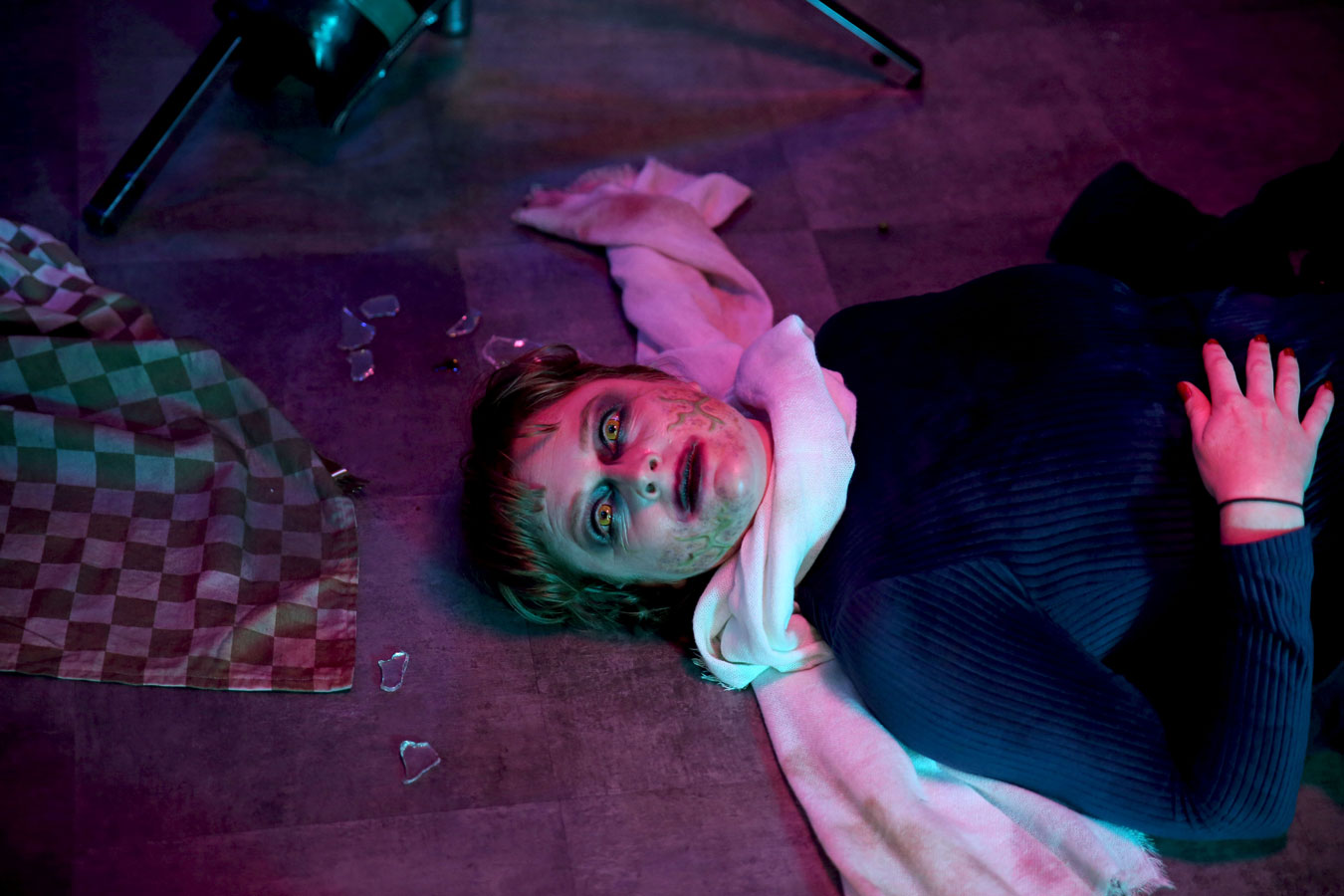 J: Some key technical challenges included defining the style of performance for the actors in stop motion, creating props suited to stop motion shooting, and of course, working on a low budget. The cast were really fantastic, helmed by leads Lucy Fox and Chido Mwat, who quickly picked up the strange physicalisation and expressionistic way of moving through a sequence of stills. Plus they listened to me parrot on for hours, saying annoying things like 'push your left hand an inch forward in space' and 'lean your torso back and turn your right foot on the spot'. 
Our incredible production designer Elena Lyons-Dawson built our set and most of the props, too. It was a mammoth effort and the attention to detail she put in was insane – any fans of 'The Thing' need to keep an eye out for all the references to the original film. We're also incredibly lucky to have received camera sponsorship from SUNSTUDIOS, which was a huge help in bringing this beast of a project to life.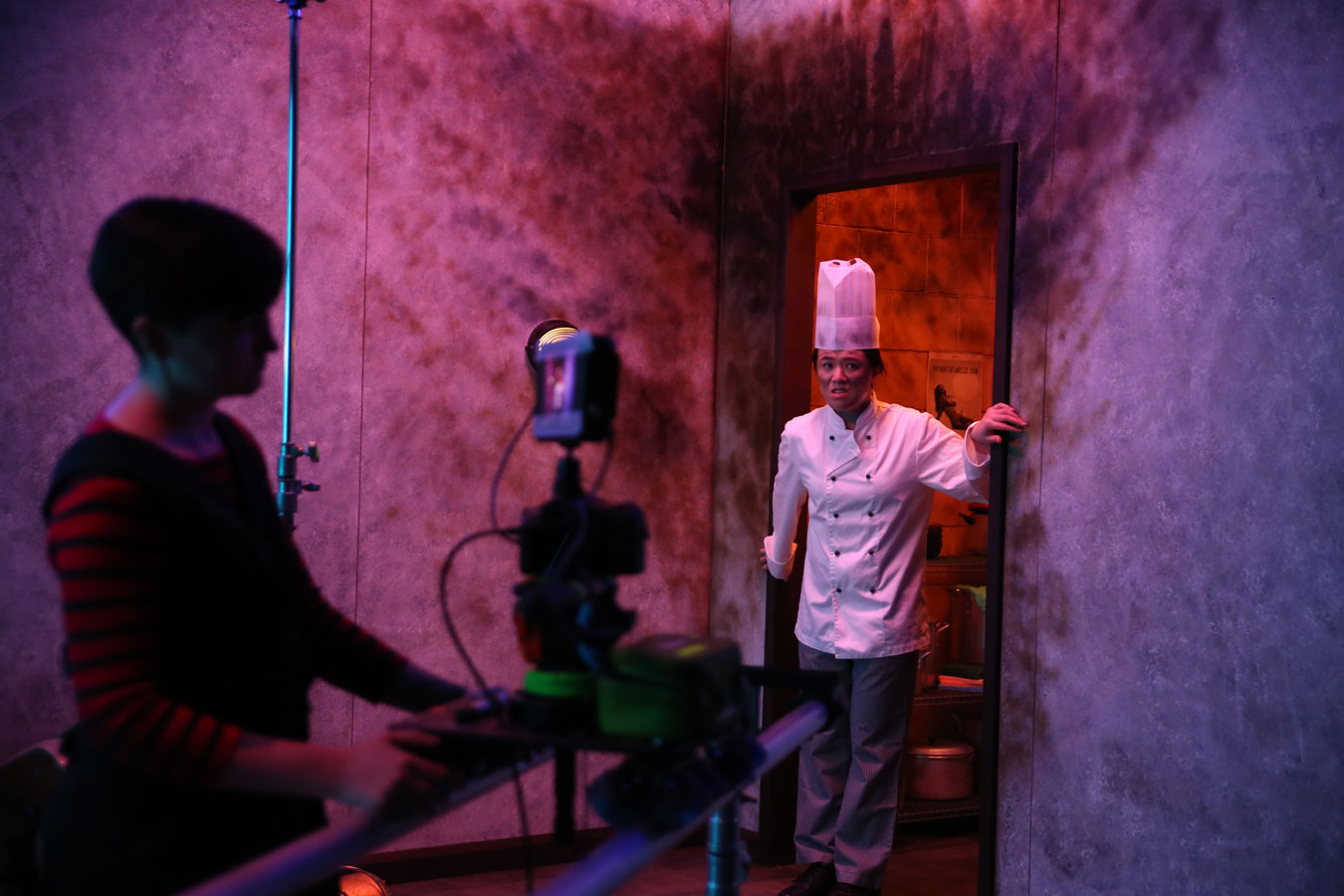 What gear did you choose for your kit and what role did it play in bringing the story to life? 
F: Choosing the right gear for 'The Fling' was an interesting journey. I personally have never shot anything like this so there were a number of new things learnt and stop motion is certainly a whole different ball game. We went through many different ideas during pre-production but ultimately ended on the Canon EOS R5 C. 
Basically it came down to three things: compatibility with our animation software, ability to shoot stills and video in at least 4K and a LOG profile and ability to adapt cinema lenses. The R5 C hit all those checkboxes. 
It was compatible with Dragonframe easily without any extra bits and pieces, can do high quality photos and video at the flick of a switch so we can move quickly on set when needed and with the R mount we were able to source an EF mount and adapt some cine-modified vintage Leica R lenses. 
I strongly believe in the right gear for the job at hand and the R5 C was just the perfect camera for this situation, and the combo with the Leica R lenses gave us the creamy bokeh and vintage look we were after while also having the reliable and appealing Canon colour science.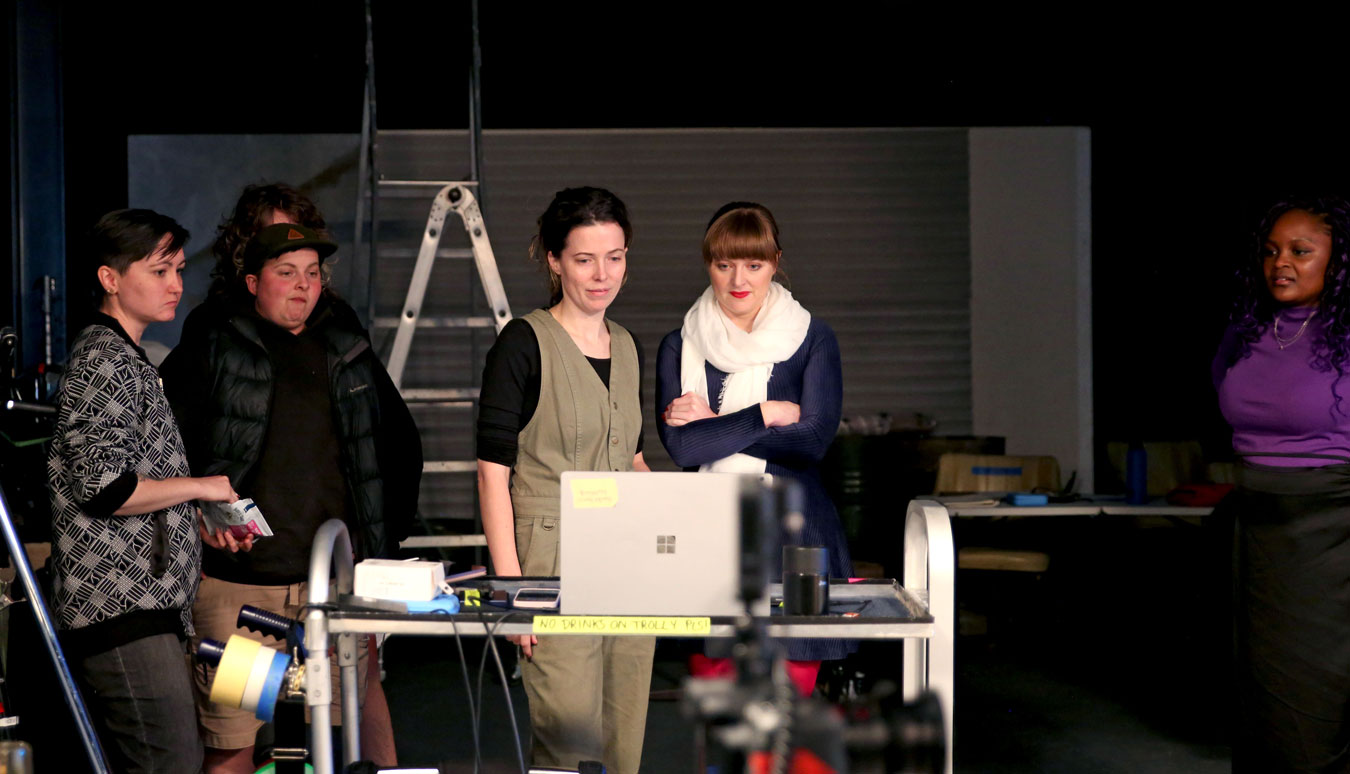 What are your reflections on the final result?
J: We're still very much in the depths of post-production now, but seeing it come together is wildly exciting. Pixilation is such a surreal, mesmerizing visual style to watch. I'm very excited to share it with everyone once it's finished! 
Once post-production is completed within the next six months, we're hoping to see what film festivals would be interested in a weird little film like this. The festival circuit could run anywhere from 12-18 months before it will become available to view online. If there are any film festivals or programmers out there that are interested in our short, please reach out as we'd love to have a chat!