Sound and Vision: Liam Pethick on Documenting Music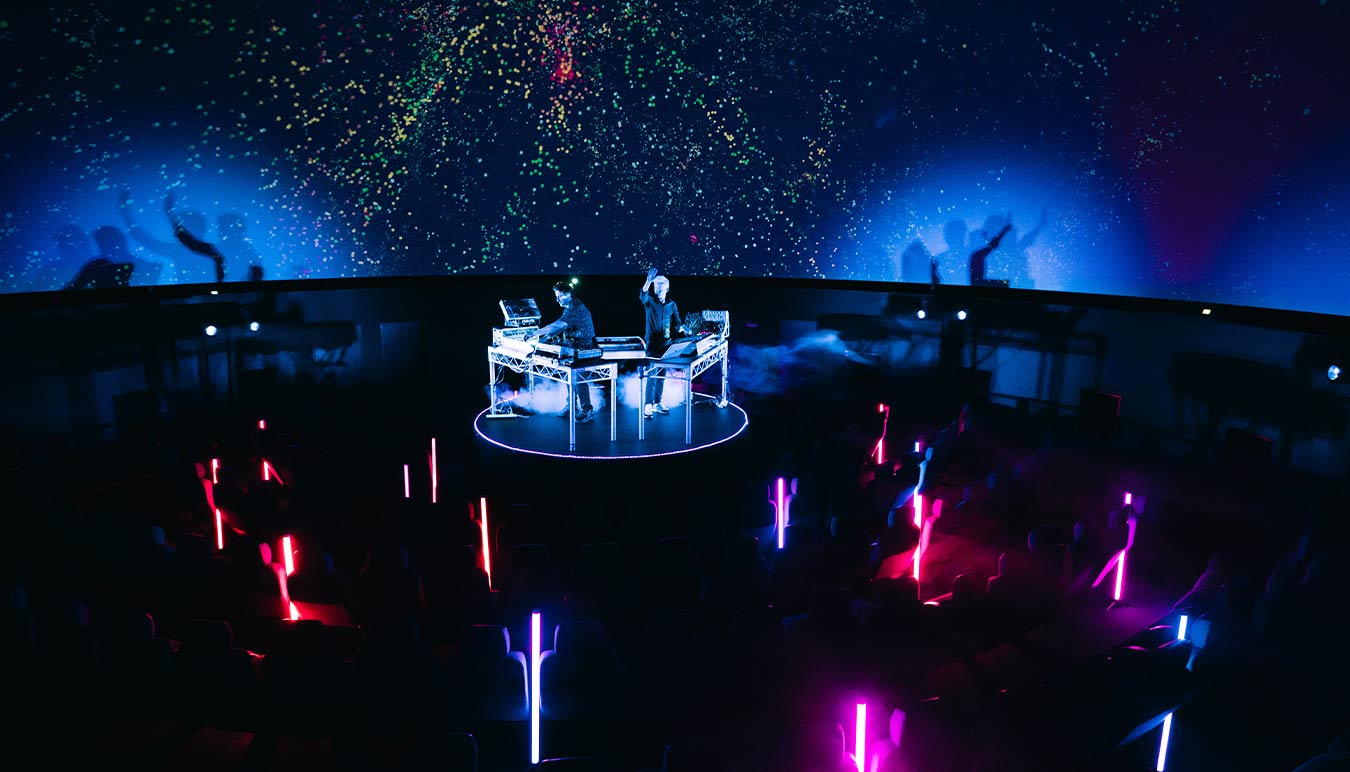 As a video producer with Mushroom Creative House, Liam Pethick has the enviable job of documenting musicians for a living. He caught up with Sunroom to talk about how live music has adapted during the pandemic in Victoria, and the best gear for shooting performance across stills and video.
---
How did you come to videography and photography, which medium led into the other?
I originally fell into photography by shooting my DJ mates and a lot of the house parties we'd go to.
I followed a lot of international acts online and really loved the photos they'd post, which led me to following their photographers and styles.
The idea of constantly shooting shows and touring around the globe seemed like a dream so I decided to have a proper crack at trying to pursue music photography.
After shooting a number of gigs for publications and artists, one of the artist managers at Mushroom (thanks Scabs!) hit me up and asked me to go on tour with one of his acts, capturing both stills and video content. Originally under the impression that it would just be a few club shows, I soon realised it was the RNB Fridays Live tour which is Australia's largest touring festival.
Those two weeks on tour really had me hooked - I'd never experienced anything like it­ the energy at the shows, the pace of work/travel, the access, it was honestly surreal.
Anyway, as that tour fell under the Mushroom umbrella, I ended up meeting a lot of the Mushroom crew during that time and it eventually led to me getting hired a couple months later, happy days.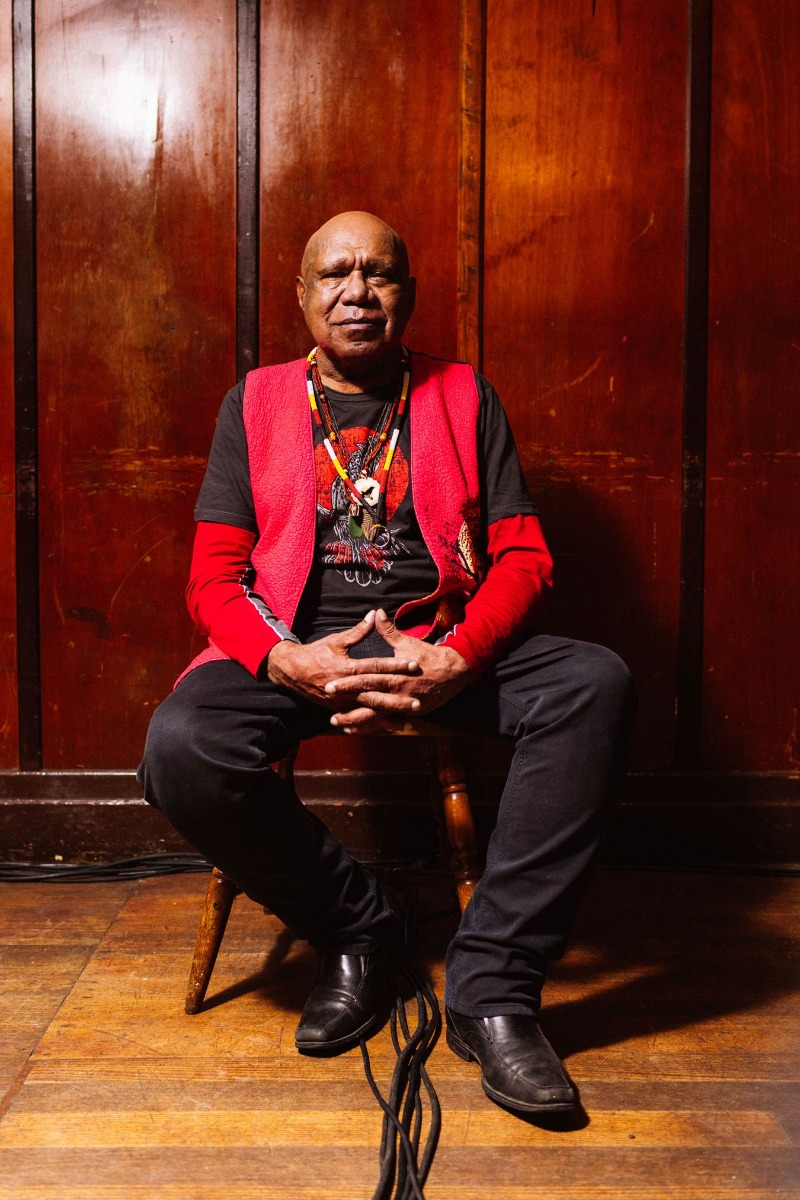 Musician Archie Roach by Liam Pethick for Mushroom Creative House.  
Tell me about your current role at Mushroom Creative House? What type of work do you do in an average week? 
I work as one of the two Video Producers here at Mushroom Creative House. Our average week generally consists of some pretty surreal shoots and equally crazy turnaround times.
Generally I find myself organising, directing and filming a number of shoots with our team, whether they be here or interstate.
Alongside this I've found myself doing a lot of animation work this year which has been cool to do something different.
What are some of the biggest challenges, and rewarding moments in your work?
The past seven months have been an absolute whirlwind and it's definitely been the most challenging yet rewarding work period I've experienced. As a result of the lockdowns this year, we found ourselves working on an online series The State of Music for the Victorian government, which evolved into a TV show featured on the ABC called The Sound.
The show focuses on Australian talent performing live in unique locations that we've only really gained access to as a result of COVID.
From the front steps of the iconic Flinders St Station, an empty NGV (National Gallery of Victoria) and Victoria's State Library, to shutting down a runway at Avalon airport and flying a helicopter around Sydney's tower eye, the list goes on.
However, pulling an hour-long episode together each week has definitely been a mammoth task.
It's common to be organising these large-scale shoots within 24-48 hours, including creative concept, venue, crews and production.
At some points we've found ourselves with up to eight shoots taking place on the one day across the country, so trying to be across these whilst building the actual episode and editing our own shoots has been wild.
I can't help but give a huge shout out to Tom, Daina and Brian from MCH who've done an unimaginable amount of work on this, as well as the wider team who all together keep this project moving. Oh and of course can't forget MG (Michael Gudinski) who this whole thing couldn't have started without!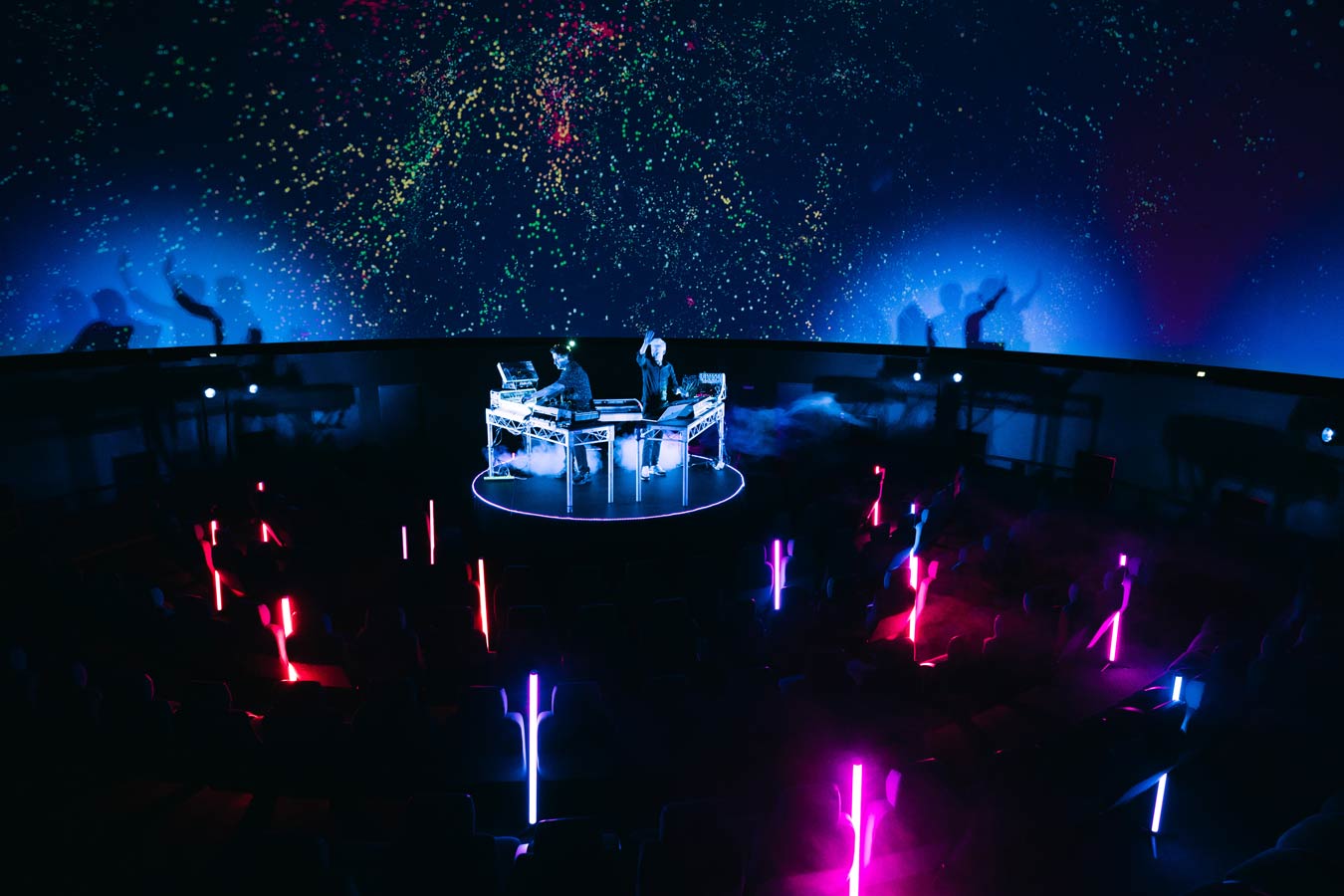 The Avalanches at the Melbourne Planetarium by Liam Pethick for Mushroom Creative House / The Sound. Shot on the Canon EOS-1D X Mark III. 
Mushroom works with some amazing brands and artists – which moments stand out in your memory as favourites? 
It's hard to say. Whilst we've had the opportunity to shoot some of Australia's biggest concerts and some of the world's biggest acts, I think some of my fondest memories here are from the two Vodafone Wild Winter Weekenders which saw MCH take a couple of artists over to Queenstown, NZ.
The artists would participate in a bunch of adventure activities over the weekend and then play intimate shows at night, which had some of the best energy I've experienced at a show.
During the first run of this event which featured Peking Duk, we finished the weekend off with heli-skiing and boy was it sketchy. Not having snow boarded for a couple years, sitting on top of a mountain and looking at the steep run down had me nervous enough, let alone trying to think about the filming side of things.
Regardless, it was a ripper of a day and those weekends are some of the best I've had in my life.
What gear is in your regular kit, and why do you choose it?
Generally, when shooting live shows, I need a simple setup with solid low light capabilities that allows me to be nimble and capture both stills and video at a moment's notice, on and off a gimbal.
Due to this, the Canon EOS-1D X Mark II was my preferred camera for shooting shows pre-COVID and now after using the EOS-1D X Mark III for a large amount of our videos for The Sound, I'm absolutely hanging to put it through its paces at a live show once they're back.
Being able to capture RAW 4k video or HD footage at 120fps on the same camera that allows me to take stunning images is a huge win and really does make the Canon EOS-1D X Mark III one of the best cameras for shooting live shows in my opinion.
You're always ready for anything and never going to miss that key moment as a result of the camera letting you down, it'll just be solely your fault (LOL). Plus they're built like a brick and can take a beating, which is another important factor when it comes to shooting live shows. 
We used the Canon EOS-1D X Mark III with Canon's 24mm EF 1.4 L Series USM Lens on a Ronin S gimbal to capture the mid-wide roaming shots of this performance.
Despite the space being very dark, the autofocus tracking system held up exceptionally well and managed to stay locked onto the guys 99% of the time, with the most impressive of these being that first shot, where the camera pulls out from the low-lying fog and lifts up to reveal The Avalanches in the centre. The autofocus didn't freak once!
Furthermore, the 4K RAW recording allowed us a lot of room in post to brighten things up without having too many issues with noise.
We used the Canon EOS-1D X Mark III with Canon's EF 16-35mm F/4 L IS USM lens on a Ronin S gimbal to capture the wide roaming shots for Tash's performance on the runway at Avalon airport.
Even in low light and strobes, the autofocus tracking held up surprisingly well and constantly stayed locked onto Tash.
We used the Canon EOS-1D X Mark III paired with the Sigma 50mm 1.4 art series lens on a Ronin S gimbal to capture the mids for this shoot. The weight and size of the camera allowed us a lot of movement with the gimbal and again, the autofocus tracking didn't miss a beat, even when shooting from all the way across the road through obstructions.
What's next for you and is there anything else you'd like to add? 
With concerts slowly returning (albeit a tad more low-key than what they used to be) I'm very eager to be back in the environment of a show, it's an energy that you can't find anywhere else and there's nothing I'd rather shoot, so let's hope that's what's next for me. Otherwise, we'll just be wrapping up The Sound and then taking a bit of a breather of the Chrissy break.