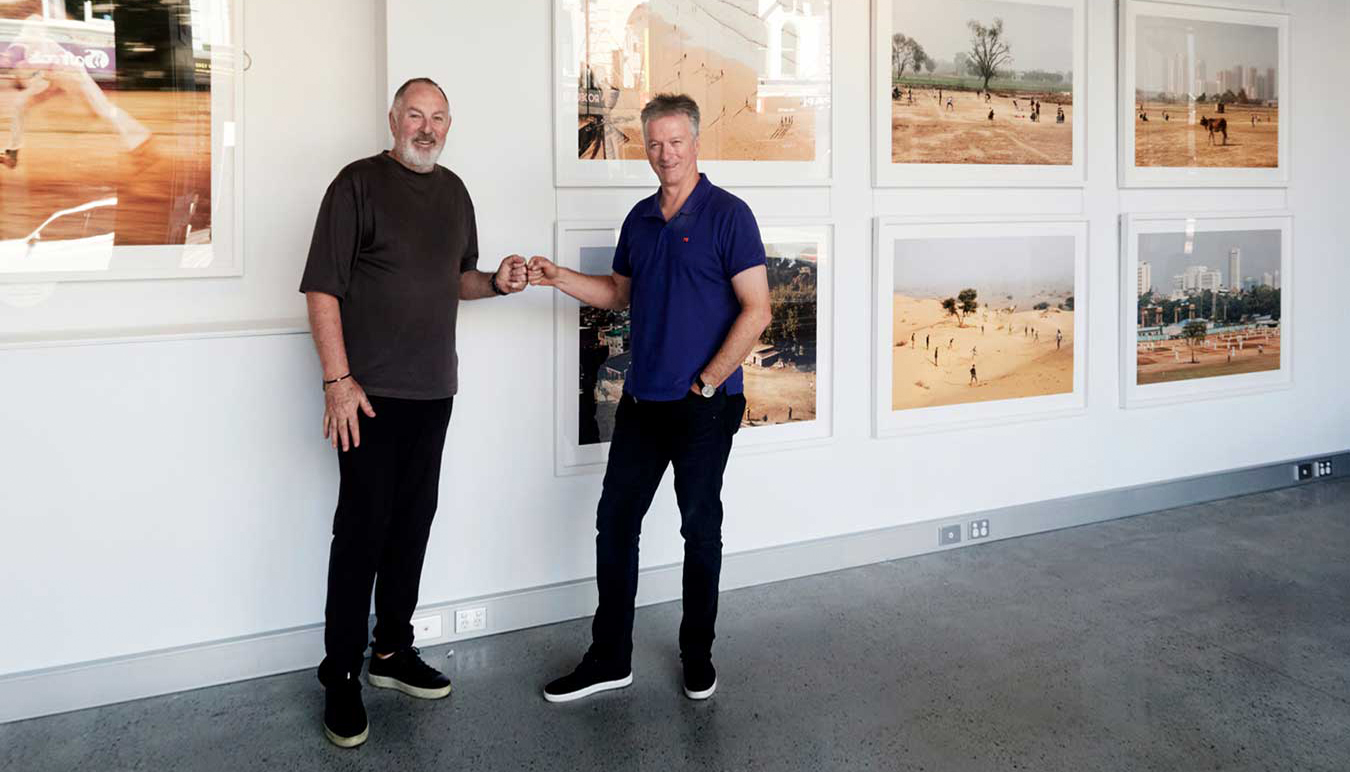 Sports legend Steve Waugh can also take photos - it's not just cricket! Print guru Selena Simpson collaborated on his exhibition The Spirit of Cricket - India, created with support from Canon Australia and acclaimed photographer Trent Parke. Currently showing at The Playbox in Paddington (until January 11, 2021).
Waugh uses his camera to document the very specific brand of cricket obsession in India, where factories still manufacture hand-stitched balls and monks play at the foothills of the Himalayas. The exhibition pairs with a large-scale photography book containing 220 photographs from his travels.
Pictured here with manager Harley Medcalf.