Steven Chee tests Canon EOS-1DX Mark III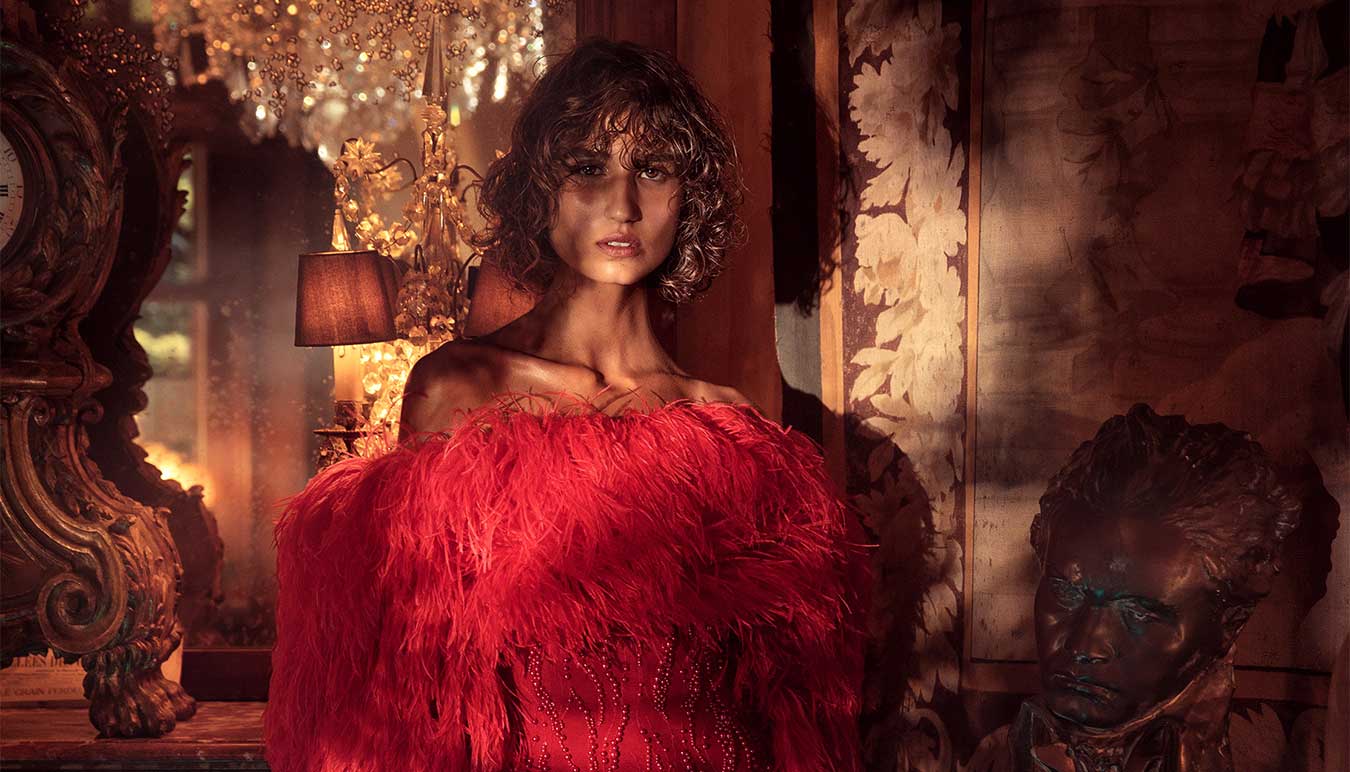 In an enormous manor in Wahroonga – a leafy and long-established suburb of North-West Sydney – legendary fashion and beauty photographer Steven Chee has gathered a crew and talent to put the new Canon EOS 1DX Mark III through its paces.
"One of the reasons I picked this house was because I knew that it's quite moody and I love the feel of it – there are pockets of light where you can work," Chee explained.
"I knew that a lot of the press (on the Canon EOS-1DX Mark III) is around its ISO performance. So I really wanted to test that."
As an extra challenge it's raining hard outside when he's decided on a look where dappled light interacts with the Victorian interior details and opulent beaded garments.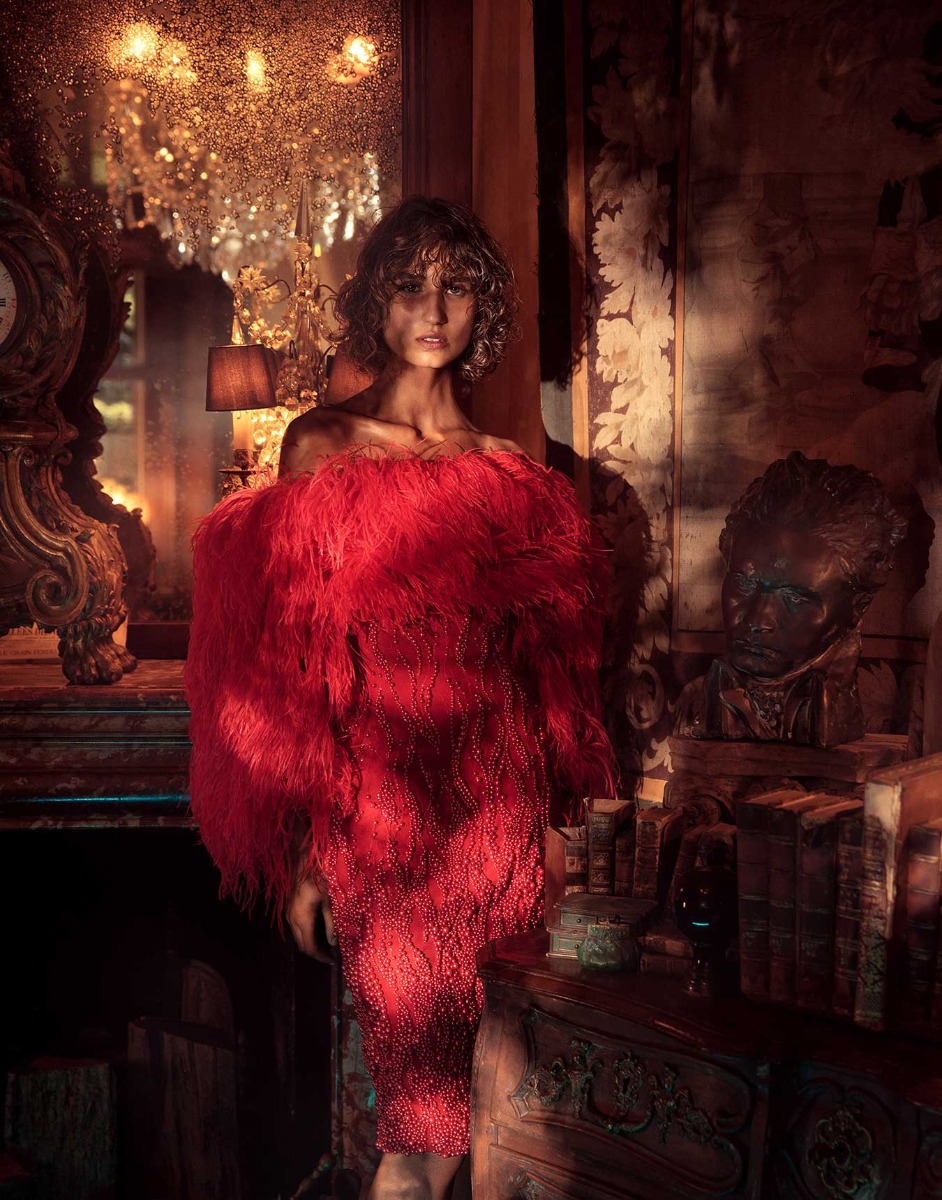 Image by Steven Chee | Shot on the Canon EOS-1DX Mark III
Problems don't seem to faze Chee who orchestrates with calm and clear direction at all times, building each shot on 20 years of experience – knowing the hero image is just a matter of quick construction and problem solving.

"I think the key to doing good shots is for the photographer to solve problems without fuss because you don't want to lose the confidence of the client, art director, model, any of those people.

"It's a matter of having the right tools so that you can quickly solve problems and make the magic."
His tool kit includes a mix of Aputure LED and Titan Tubes that create malleable shafts of sunlight on par with the real thing. The Canon EOS-1DX Mark III's task (using it's new 20.1MP CMOS sensor with 16-point lowpass filter and DiG!C X processor) is to record the detail in stills and motion including areas of very little or inconsistent light.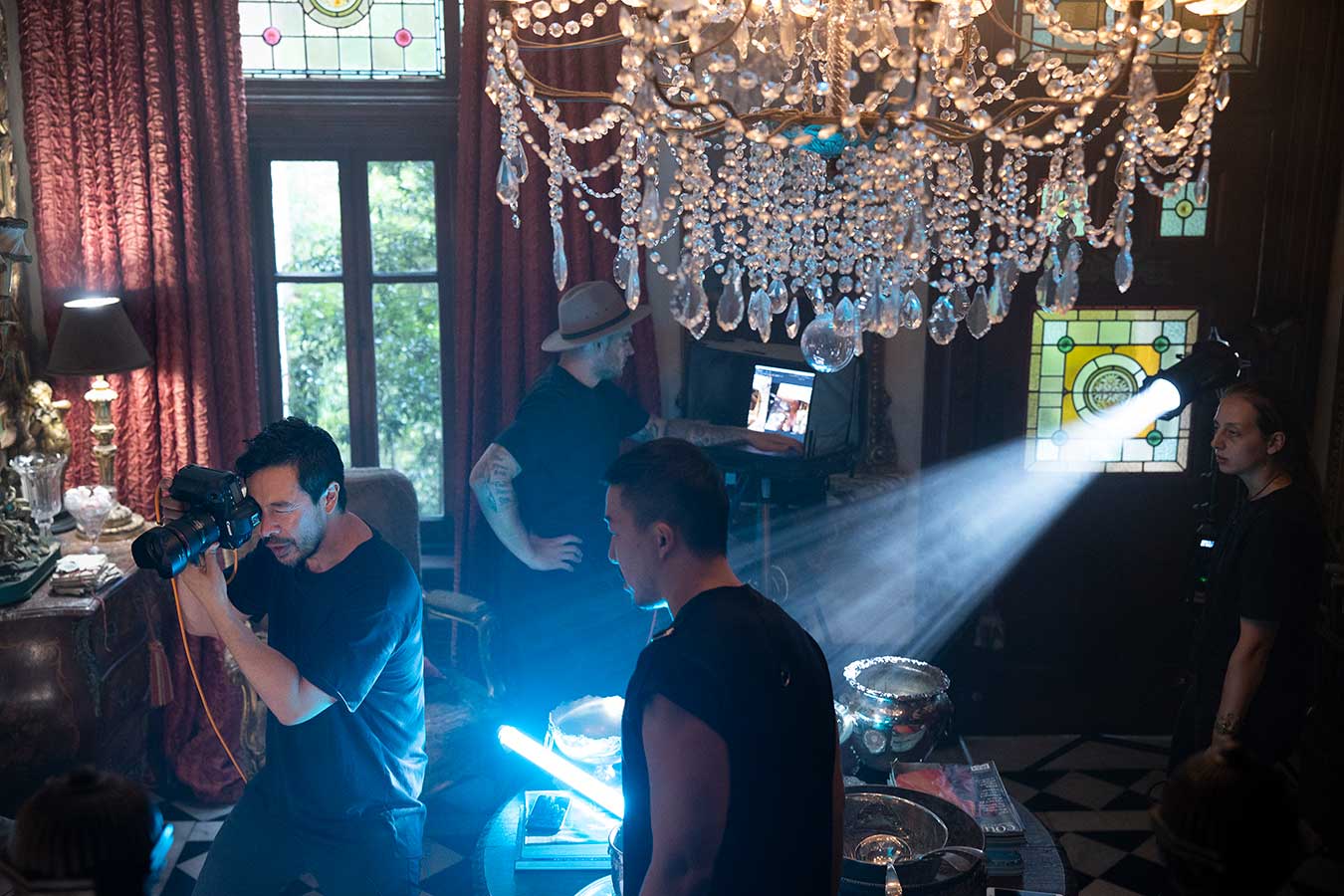 Image by Lyndal Irons | Shot on the Canon EOS R
The key to a really memorable fashion image, says Chee, is to get beyond simple description and make the viewer feel something.
"I wouldn't stop before we had a super magic shot. Because at the end of the day, you can't go back."
Confidence in the familiar
There is a lot that's the same: "In the work that I do, the number one feature I need in a camera is to be a robust work horse. I've had Canon cameras my whole shooting career and you can rely on them; you know how they work. Knowing this new Mark III is almost a replica of the physical scenario of the Mark II, I love that I already know it."

One body, hybrid functions: "Having these motion capabilities inside the shape of the Mark II – all in the same package – is amazing. To do both sides of this project – stills and the video – there was no time for mucking around. Not having to grab a second camera to do the motion has an impact on the flow of the day."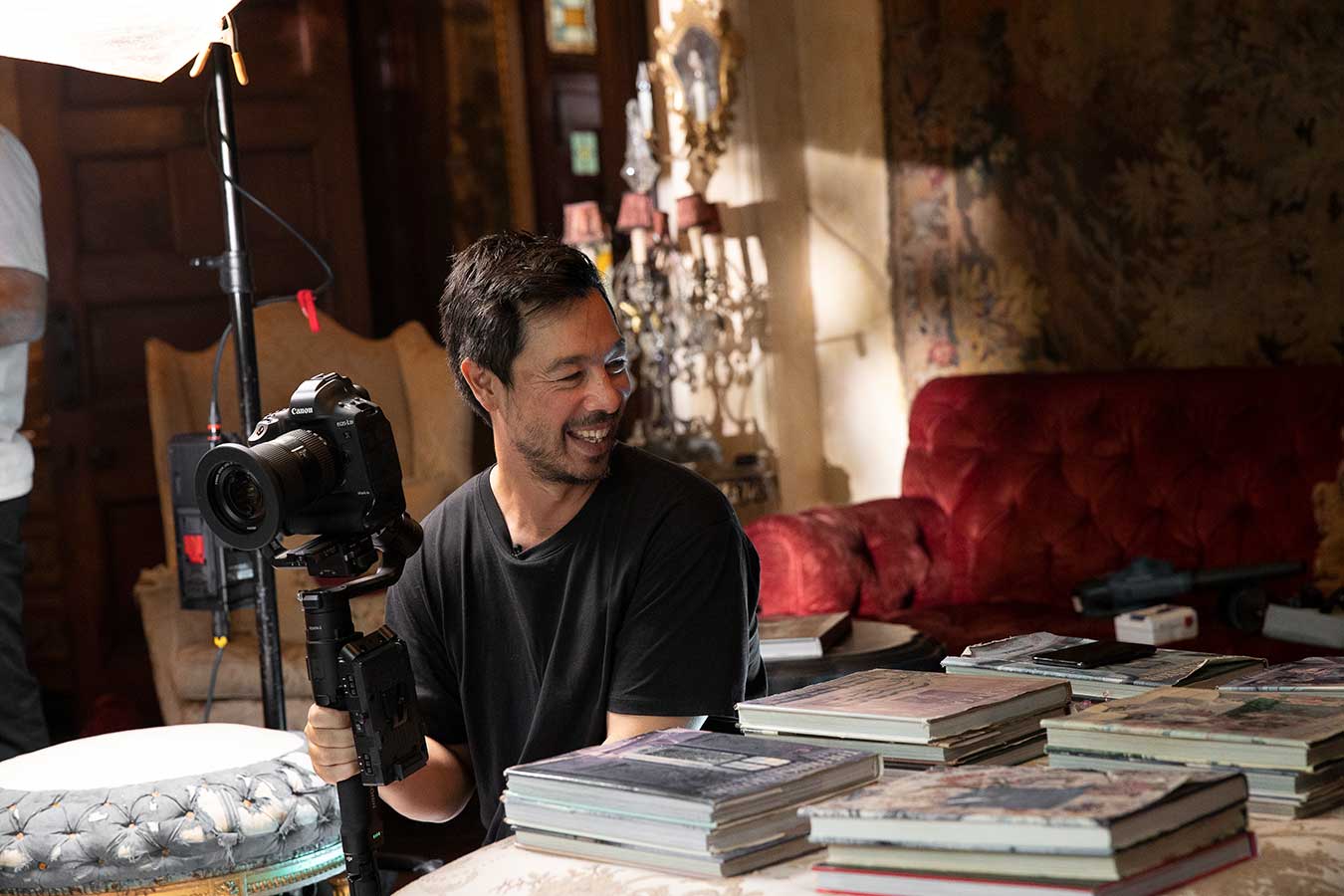 Image by Lyndal Irons | Shot on the Canon EOS R

ISO capacity 
New reach: "I don't usually go over 1000 ISO - never over 1600 because often I shoot quite detailed, fine fabrics and when you're going up into those high ISOs, you tend to lose the detail and the fine structure of the material, which is what the client wants to see.
"With the Canon EOS-1DX Mark III I can now shoot comfortably at 1600 ISO. I shot files at 800 ISO on the (Canon EOS) Mark III and they are behaving more like 400 on the Mark II.
To have that extra stop and a half leeway of freezing of the action of extra Depth of Focus is a huge benefit."
Quality of noise: "When we went all the way to 6400 and compared 6400 on the Mark III compared to 6400 on the Mark II, the Mark II looked 'crunchy' up at that high ISO. But on the Mark III it was much smoother in the skin tones. The sharpness remained even at that high ISO.
"The higher ISO capacity is a good enough reason in itself to upgrade to the Mark III – the files were much easier to work with. Add in the focusing magic and those two aspects alone easily warrant the upgrade."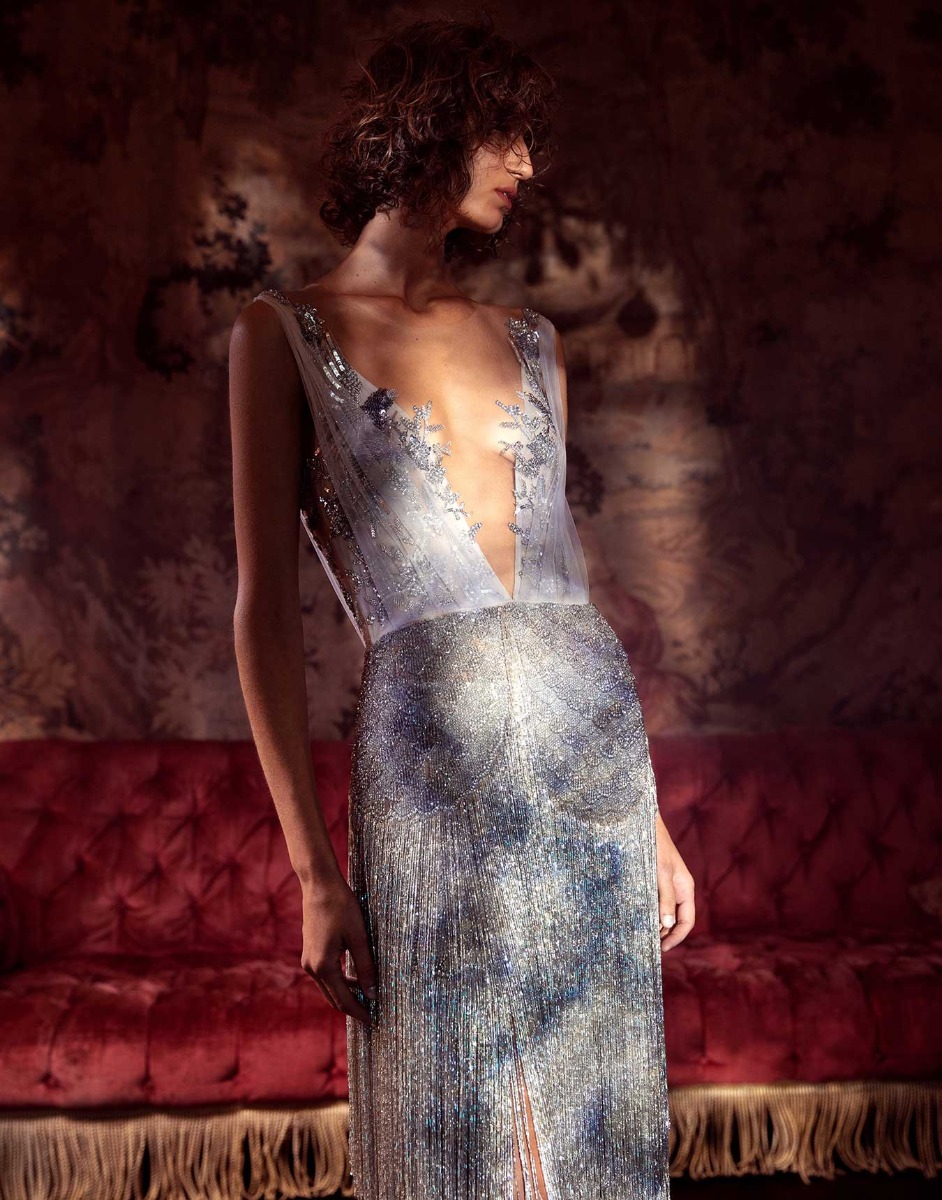 Fine fabric and beaded detail: Image by Steven Chee | Shot on the Canon EOS-1DX Mark III
The real value in eye detection - using the 
new AF sensor with 28 times more resolution than its predecessor
Clear vision: "I think you'll see in the pictures that we put it through its paces in the dimly lit room, then we added some backlight, which is usually a bit tricky for an auto focus system. And then, on top of that, we added some fog and haze in between the talent and the lens. The Canon EOS-1DX Mark III found the face and then, if you were close, it would find the eye, whichever was closest, and toggle between the two eyes, which worked really well."
Top strike rate: "We're usually at least deleting 5% or 10% of the shots that we do in tricky situations. Today, with conditions I thought were going to trip it up and play a bit of havoc with the AF system, it came through with a really good result. More like 1-2%."
In motion: "The face tracking/eye detection allowed me to have one less person involved in the capturing of the motion. Usually I would have an assistant working a wireless follow focus but now with how it sees so well ... it's great because I have less batteries to power the follow focus, less weight, one more person freed up to work on another area of the set."

Real time reaction: "With eye detect it's seeing what I am seeing – at the same time. It was much quicker in how it was reacting to what I was filming as opposed to someone else guessing where I was going to go or the movement I was going to do. I feel we got many more moments."

New movements: "I usually don't do a forward movement toward the subject because I know it's hard to follow that when we are working quickly with accuracy. To know that the camera is locked onto the eye, locked onto the face and I can move the camera wherever I want ... it's allowed me a new movement with the camera that we can achieve easily."

The camera as collaborator, using Dual Pixel CMOS AF across 90x100 percent of the sensor with 525 AF areas (Live View and video): "I'm composition, the camera is focus. That will take a little getting used to, but it will also save time."

Image by Lyndal Irons | Shot on the Canon EOS R

When you want to take control
Get smart: "The smart controller on the back of the Mark III is amazing ... anything that makes it faster when we're on location, we're running out of light and we've still got two more shots to do, every second that I can keep for shooting is worth its weight in gold. Using that little function today was really good, so I think that will be a huge success."
More RAW: "When I heard that it had 5.5K RAW I was very excited because as with my stills I like to be able to grade and craft the end final image. The 4K 60p with the no crop is huge. To have that full sensor to work with the lenses, it just opens up way more possibilities - you get to see the full life of the lenses when it's hitting the edge of the sensor."
Photographer Steven Chee | DLM
Stylist - Marina Didovich | DLM
Hair and Make Up - Krisyan Low | DLM
Model Roberta Pecoraro | Chic Management
Digital Operator - Jack Dillon
Photographic Assistant - Pamela Pirovic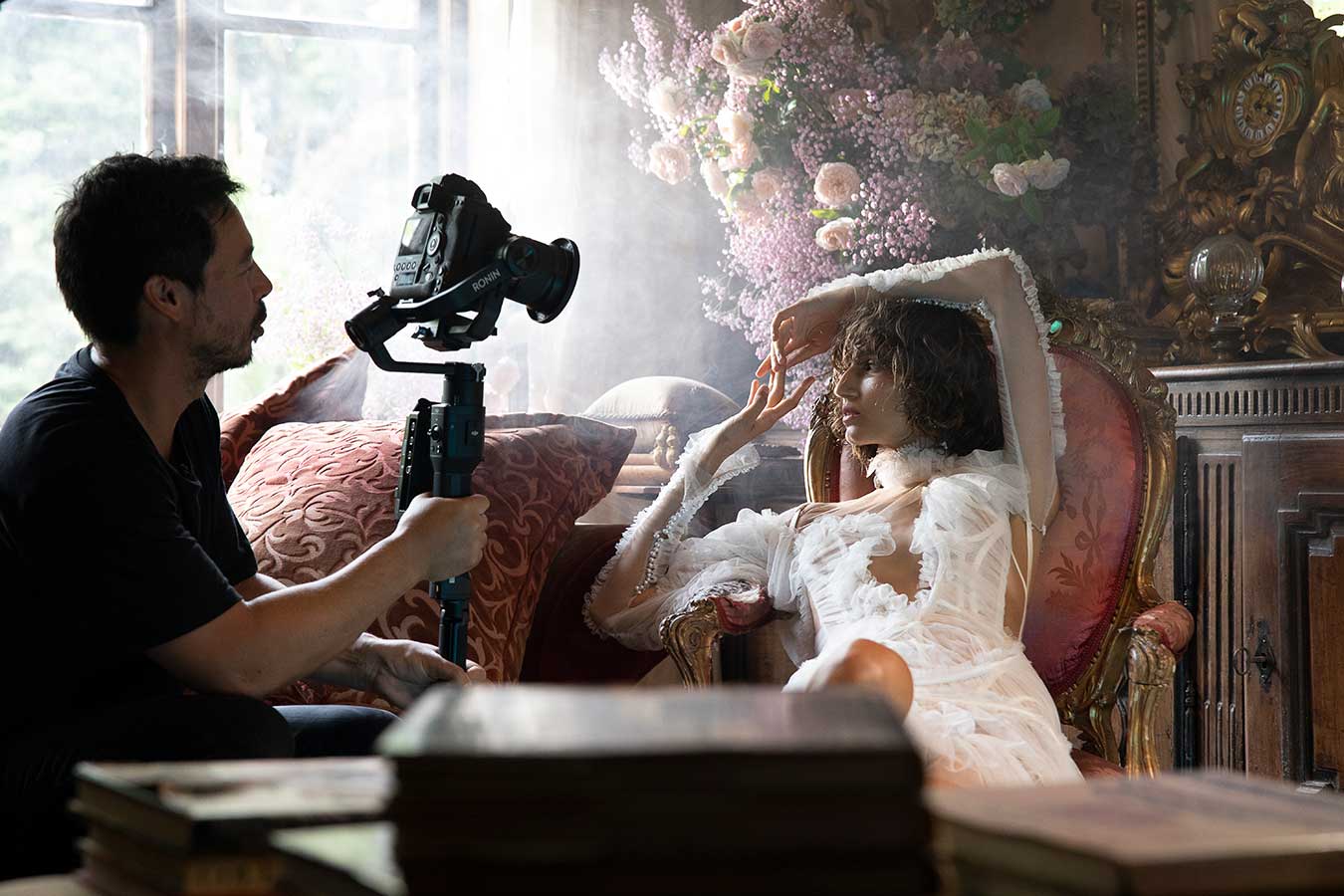 Image by Lyndal Irons | Shot on the Canon EOS R