Ingvar Kenne: On Timeless Land | SUN Editions profile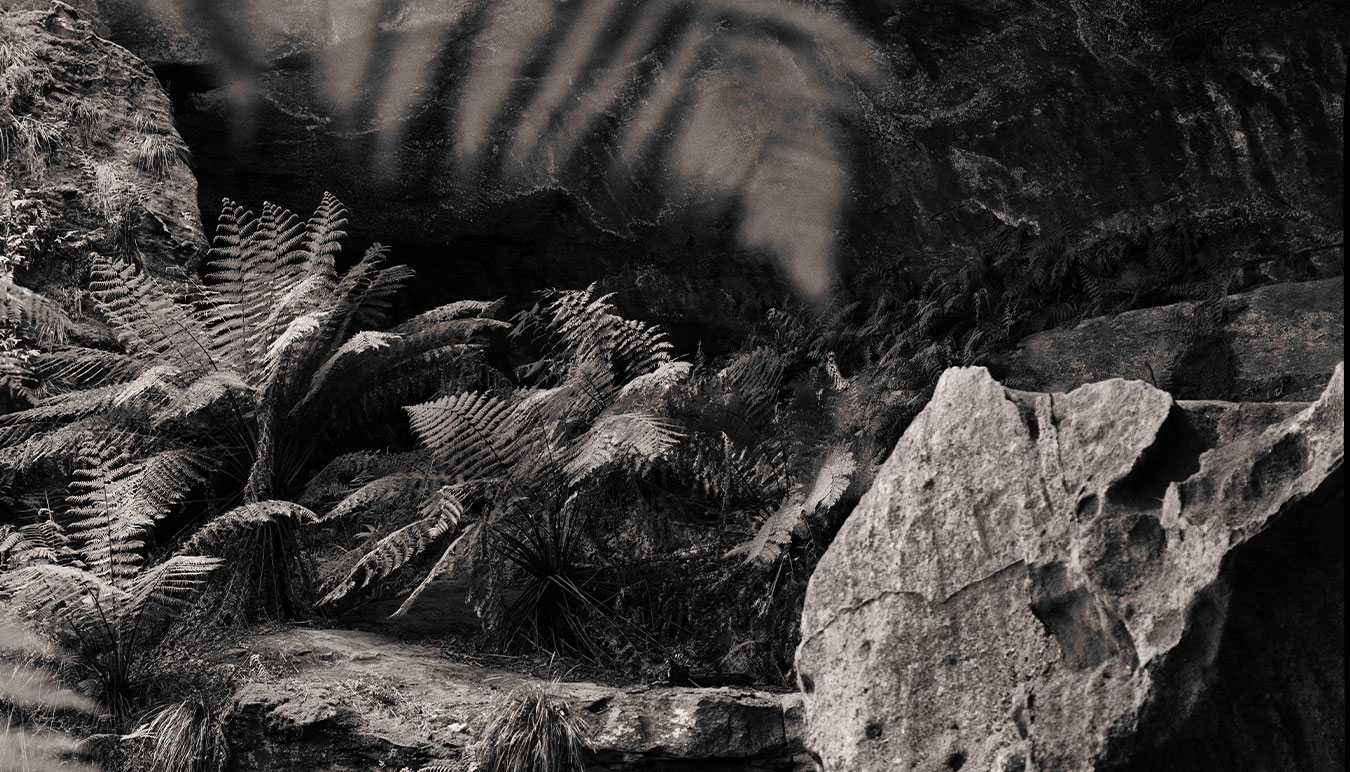 Ingvar Kenne's new series '[country]' is a return to underlying truths: slow photography that connects the Australian landscape with his own foundations. He spoke to Sunroom about his collection available exclusively through SUN Editions – SUNSTUDIOS' new curated online gallery selling limited edition fine art prints by leading contemporary photo artists.
---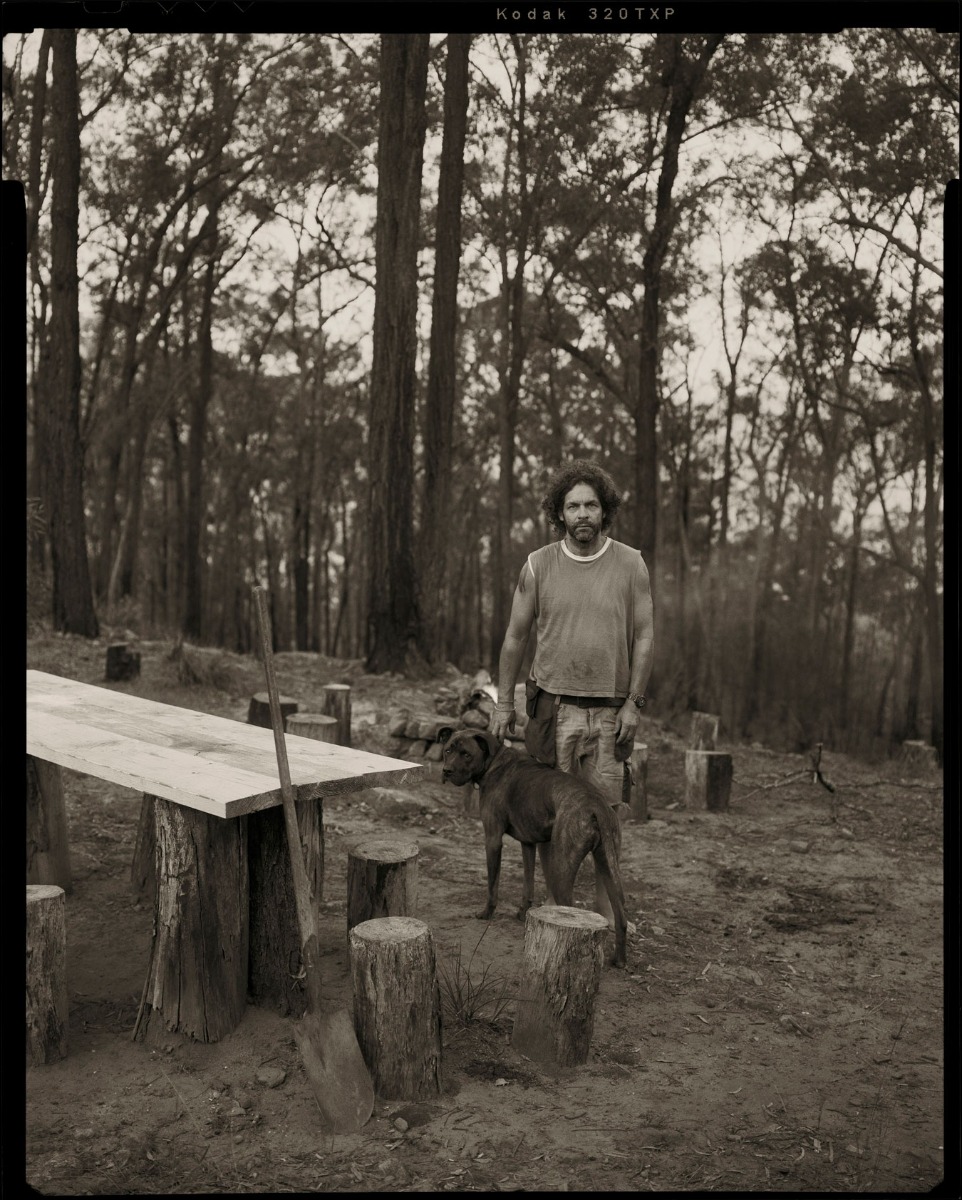 Photographer Ingvar Kenne on his bushland property with dog Billy Boxhead. Courtesy of the artist. 
Where does photography sit among your many interests (travel, frisbee, martial arts, motor bikes …) and what role has the camera played in your life? 
Photography and the camera have been the one constant in my life since I was about 12. It is a necessity more than hobby or a job.
It is my primary tool for understanding what is going on around me, my way of communicating with others, but more importantly with myself.
Ultimately it is a very selfish act in the sense I photograph for me. My work might find an audience or start a conversation, but none of it affects how I approach photography. I would work the same with or without an audience.
So to answer, it rates pretty high.
What was your concept for your series '[country]' included in SUN Editions? How did it begin, and what was your process for bringing it to life? 
I spent over a decade building a rudimentary shack around an old caravan on a 75 acre piece of land surrounded by Wollemi National Park north of Sydney. Here I have found absolute solitude off the grid without electricity, reception or running water. The 75 acres is my own small part of timeless Country surrounding me.
I can be completely immersed in the grandeur as well as the minute details and changes in season. To spend time there is like circling back and forward in time. It becomes non-linear.
I wanted to go back to these emotional basics, applying them within the photographic process. To slow things down as much as possible, allowing extended time to be part of the requirements.
Developing as I go, having mistakes creep in, learning and adjusting. Practicing patience. Being awake and curious only to where I am.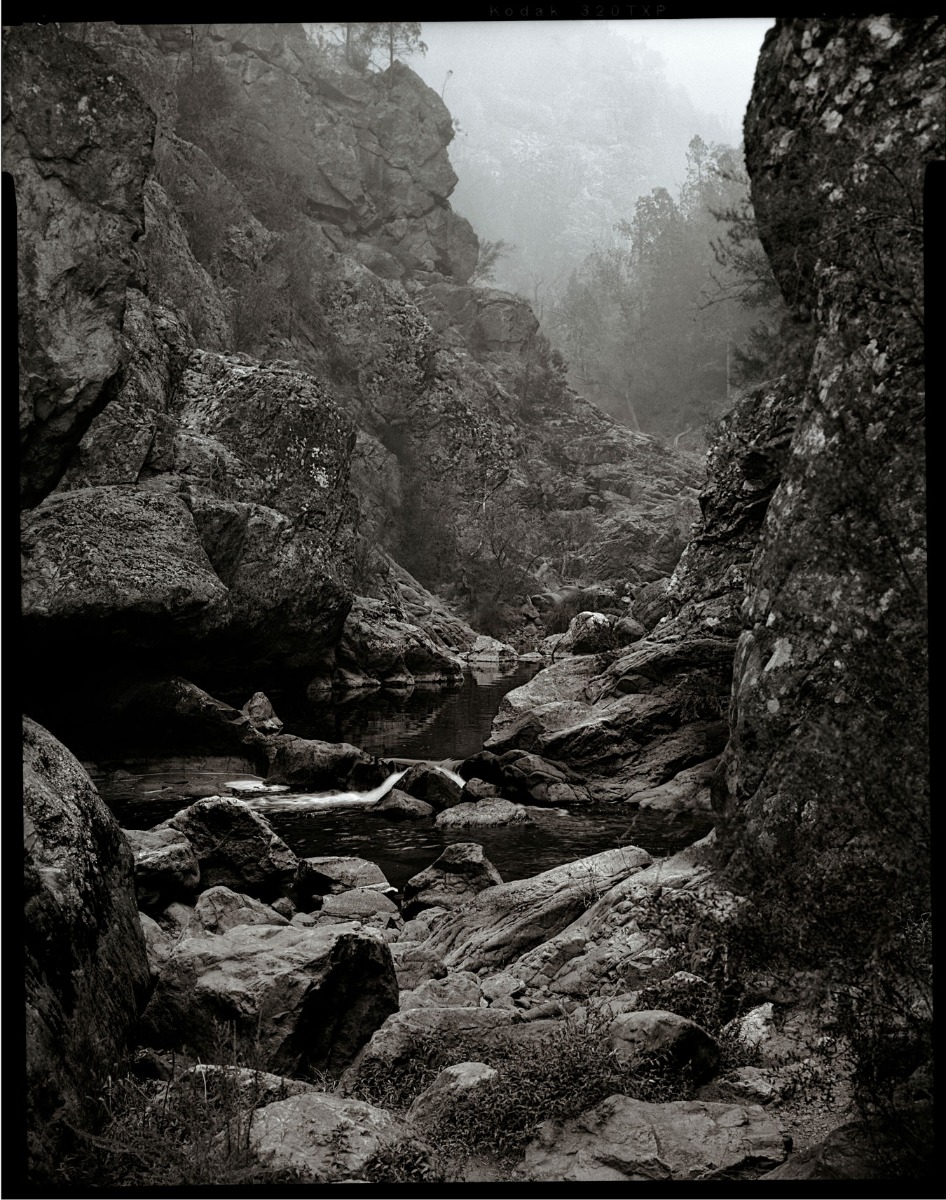 Ngunnawal Country [Wee Jasper] by Ingvar Kenne. Available through SUN Editions.
You are well known for your portraits in series such as 'CITIZEN'. When did you begin photographing landscapes in earnest and what led you in that direction?
As far back as I can remember, I have longed for a primary connection to land. I used to spend most of my free time wondering forests and lake shores in Sweden. That dispersed and was replaced by a love of the photograph, more than what was depicted.
I have never had a grand plan on what's next … things evolve as they want to. 'CITIZEN', my 27-year portrait series which is ongoing, has just evolved gradually without envisaging it becoming what it is now – one camera, film and approach.
However, for the past 20 years or so I have spent time on my property and that has lately made me want to return to those childhood beginnings. I acquired a 4x5 WISTA camera and black and white film a while back and started to slowly work with that parcel of country, soon enough expanding into several spots around New South Wales and South Australia.
I decided to shoot on Kodak TRI-x film and develop in D-76, which was the first ever roll of film I processed aged 13. I am hoping to continue exploring timeless land and country in many other parts of Australia over time.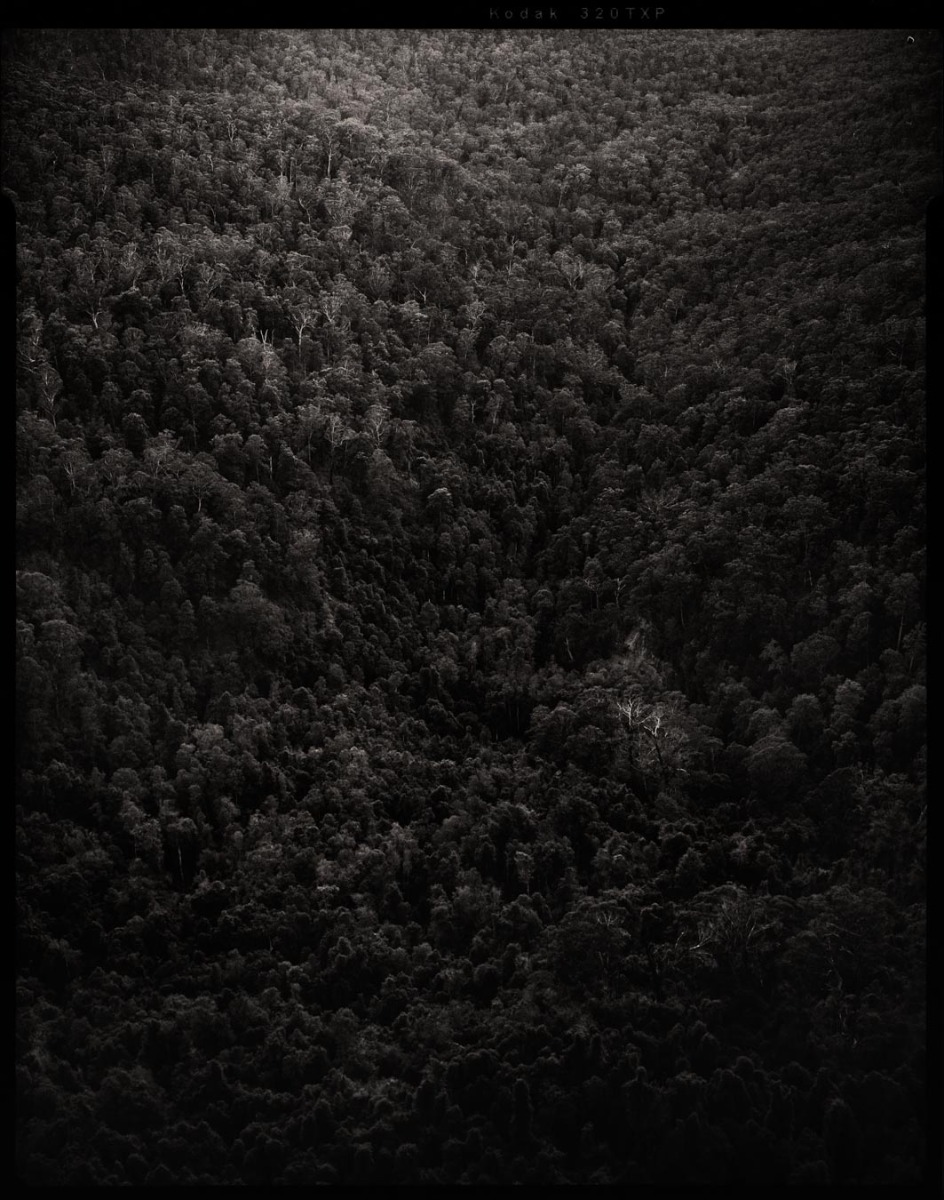 Dharug Country [Grose Wilderness] by Ingvar Kenne. Exclusive to SUN Editions. 
You've said you are attracted to photographing the unknown. As a migrant, I imagine the experience of the Australian bush has been initially unfamiliar. But since living in Australia you've spent substantial time on the land and have built a genuine connection. Does the bush still feel like an unknown to you, or more like something close?
That is part of an ongoing relationship I have with photography, having been a stranger and traveller, longer than not. The "other" is what I am interested in - that is where internal conversations and visual ideas expand. 
Now, in one way I feel a lot more at home in the Australian bush than I ever did in the Swedish landscape - I have been here long enough.
Yet, it can be one of the harshest places I have visited anywhere - at times dangerously so.
Here is the thing for me: Everything makes sense in untouched nature, far from fellow humans. You quickly learn that nature can't do "wrong". It only does what it has to do. It's unstoppable and operates with full connection between its myriad of parts.
And importantly, while in a place like my piece of bush, I find it impossible to ignore times gone.
The oldest unbroken civilisation known has walked on Country for tens of thousands of years. Their ways not only survived, but made them thrive by continuously acquiring knowledge and story, and living in sync with what surrounded them. They were only one facet of all living beings that made up the whole. The deepest of connection, co-existence and respect. Here I am, with a fair dose of bush knowledge and modern tools and I couldn't endure more than maybe a few weeks, at best, if I had to rely on land alone for my survival. I am in continuous awe.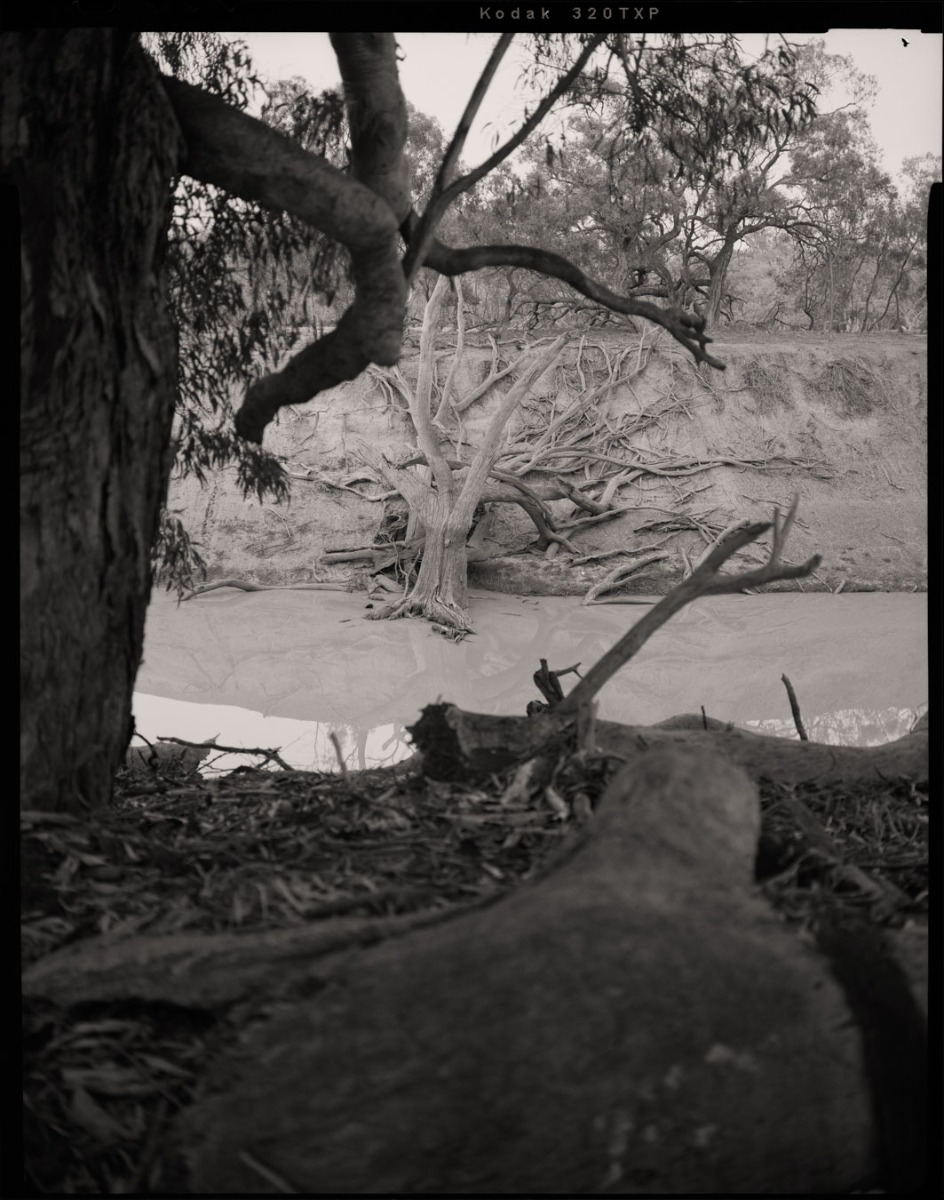 Barkindji Country [Darling River] by Ingvar Kenne. Available exclusively through SUN Editions.  
Is printed work still important to you in a digital era?
Yes! I am old-school: pre-digital cameras, pre email and the www. Most of my art projects are photographed on film to this day.
Print is the concluding destination for my work, either in book form or on the wall. It is also at that point, seeing it in print, I can finally walk away from an idea and a project that has dogged me for years and years.
To print it is to let it go - there is nothing more I can do for the image/project. 
I regularly sell prints through the most unusual contacts and ways. Nothing delights me more to receiving a random call or text from someone that has seen a photograph that resonates and they just HAVE to get it on the wall. 
As I am a photographer whose primary interest is in the photograph and the procedure of taking them, excluding any thoughts about audience during the process, it is such a relief for me when the work connects with someone.
No words attached needed. The photograph stands alone.
---
Ingvar Kenne's series '[country]' is exclusively available through SUN Editions: own exclusive fine art prints by Australia's leading contemporary artists. A new curated online photography gallery by SUNSTUDIOS Australia. View his full collection of fine art prints here.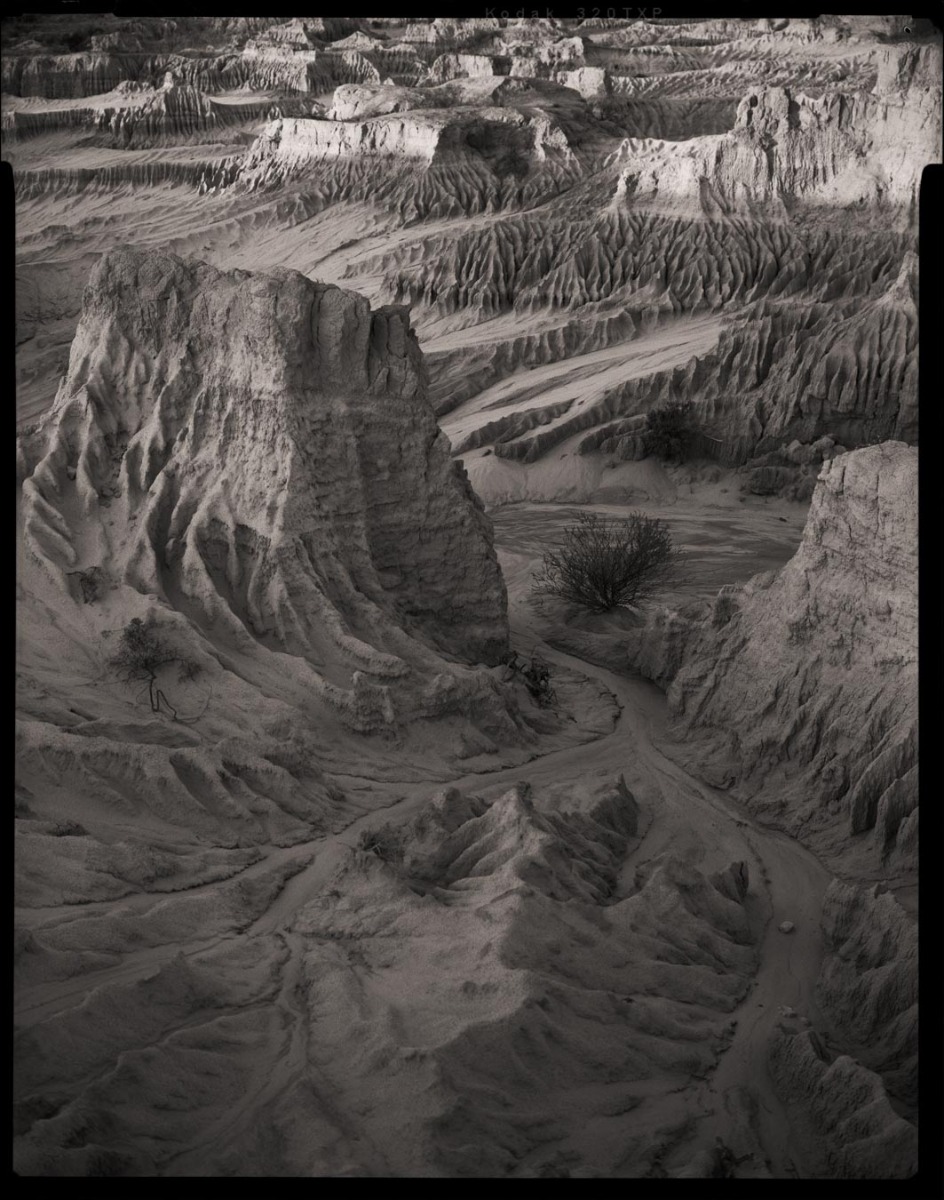 Paakantji Country [Mungo Lake] by Ingvar Kenne. Available exclusively through SUN Editions.