Vast, quiet Moments: Michaela Skovranova | SUN Editions feature artist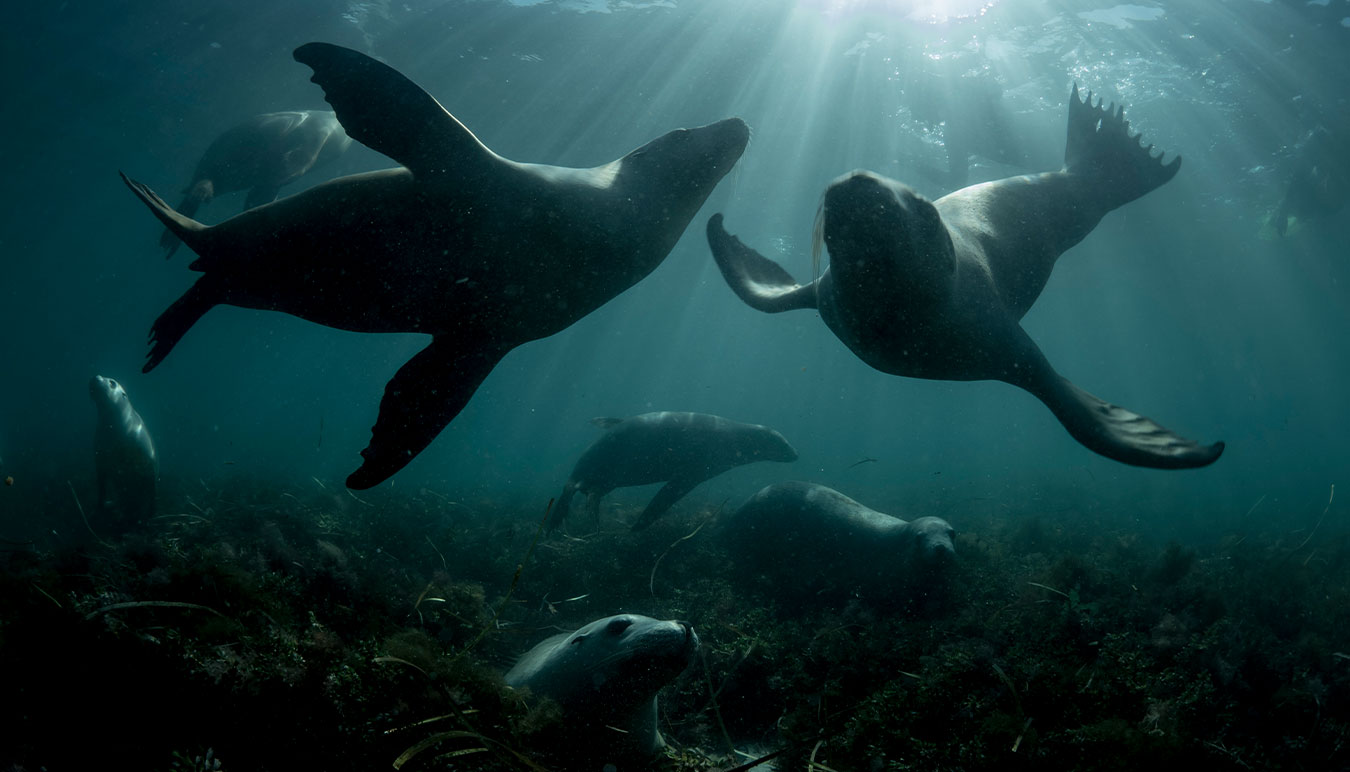 Michaela Skovranova was born in landlocked country but has become known for her imaginative vision of marine environments, and is regularly commissioned internationally by leading mastheads and platforms including National Geographic, Time Magazine, Greenpeace, Instagram and The New York Times.
She spoke to Sunroom about her new limited edition print collection exclusively available through SUN Editions, a new curated online photography gallery by SUNSTUDIOS Australia.
---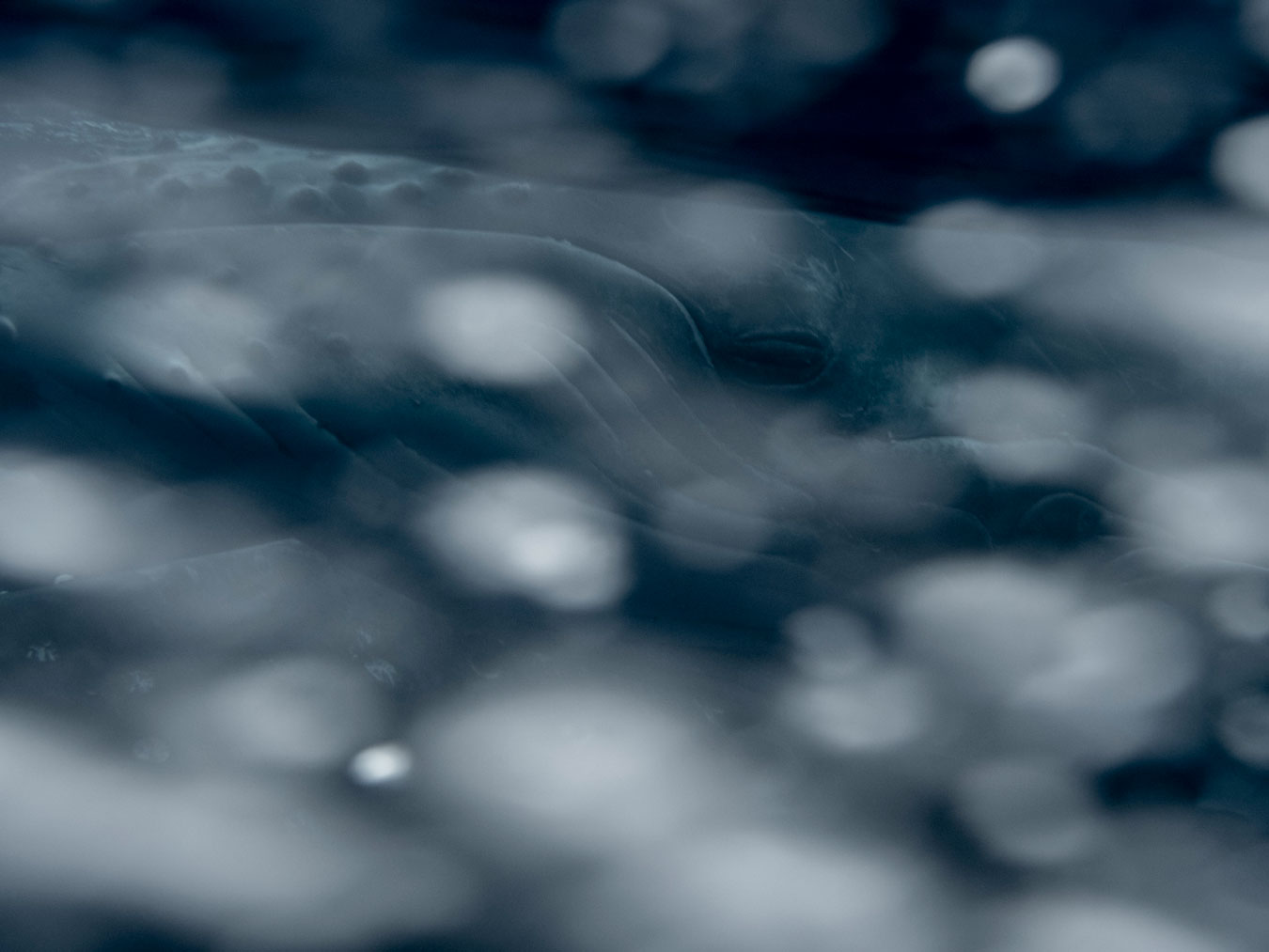 Humpback Whale Dreams / Kingdom of Tonga Vava by Michaela Skovranova | Limited edition fine art prints availble exclusively through SUN Editions
What is it specifically about photography that makes you value the medium?
Photography and visual storytelling is an incredible tool that creates an opportunity for us to process our thoughts, embrace our values and figure out our way forward.
Photography allows me to observe, connect and understand the world around me. Throughout the years it's been a compass helping me navigate grief, uncertainty, joy and the surreal nature of our world.
There are often narratives in your work around the commonality and contrasts between human life and marine life, the ways we love and play. How did you come to focus on environmentally focused issues and themes from the natural world?
I was very lucky to move to Australia when I was 13 years old from Slovakia, coming from a landlocked country I was overwhelmed with the incredible vastness of the ocean.
When I was 19 I began my studies in photography. Around the same time, I started to work as an educational officer in Sydney Wildlife World and Sydney Aquarium. I used to get to work very early in the morning before anyone would arrive just so I could go and watch the seals twirl around underwater - I always wondered what it would feel like to swim with them.

In 2009 I obtained my scuba diving licence and began my underwater explorations.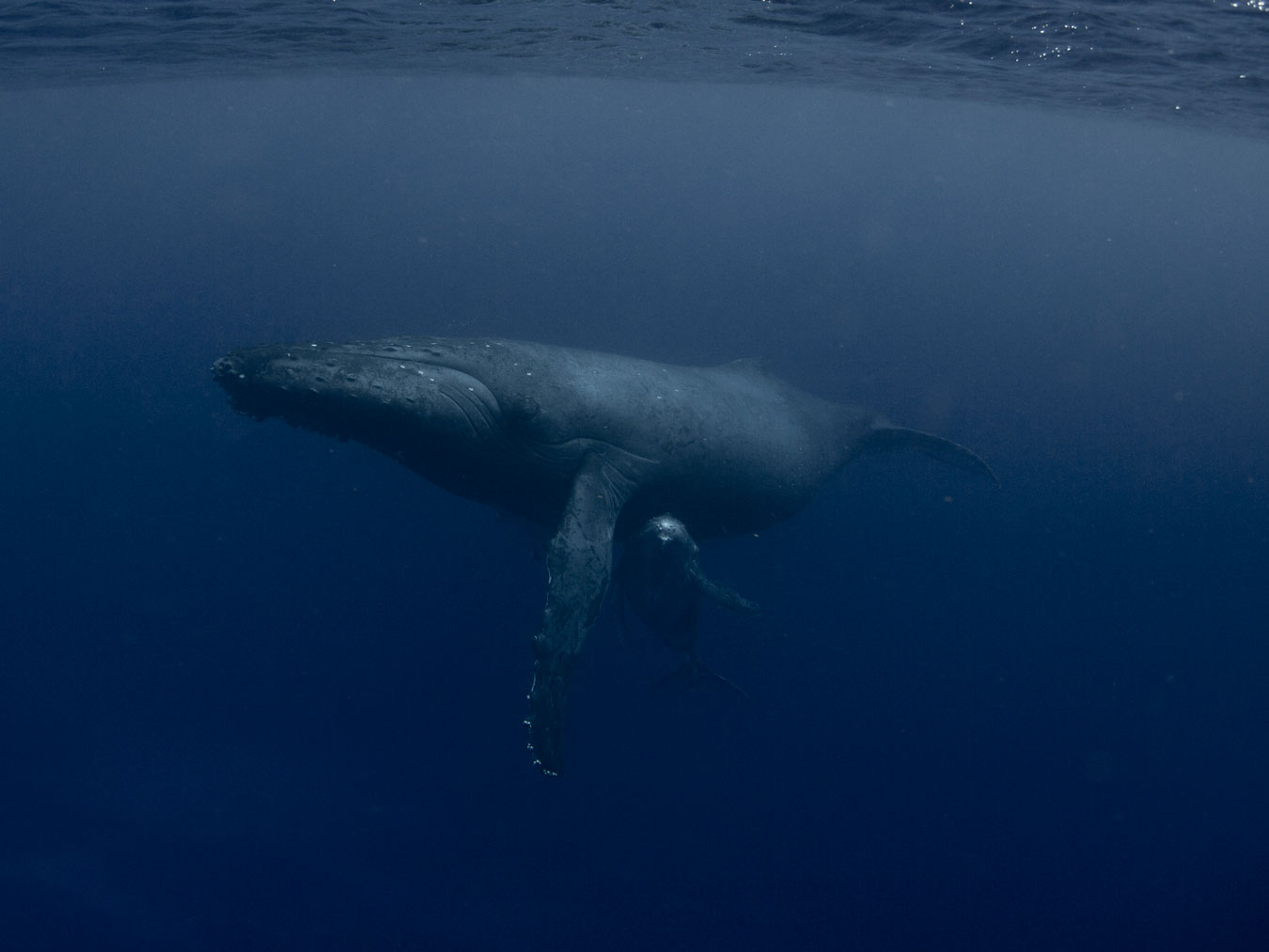 Humpback Whale and her Calf / Kingdom of Tonga Vava by Michaela Skovranova | Prints available exclusively through SUN Editions
You've worked frequently in Tonga, Antarctica and Australia. How important is place to the images you make?
The energy of the environment plays a significant role in the way the final image feels.
Personally, I find that the image of the Humpback Whale and her calf created in the Kingdom of Tonga has a sense of quiet meditation - I felt an overwhelming sense of love and connection between the mother and her calf.
Antarctic images are otherworldly with a sense of unease and urgency whereas images of Australian Sea Lions created on Nawu Country, South Australia have an inquisitive nature and gentle playfulness just like the gorgeous Sea Lions themselves.
It is also deeply important for me that the viewer is given an opportunity to create their own connection to work. I aim to provide a little bit of context however the rest is up to the person and what meaning they bring into the artwork.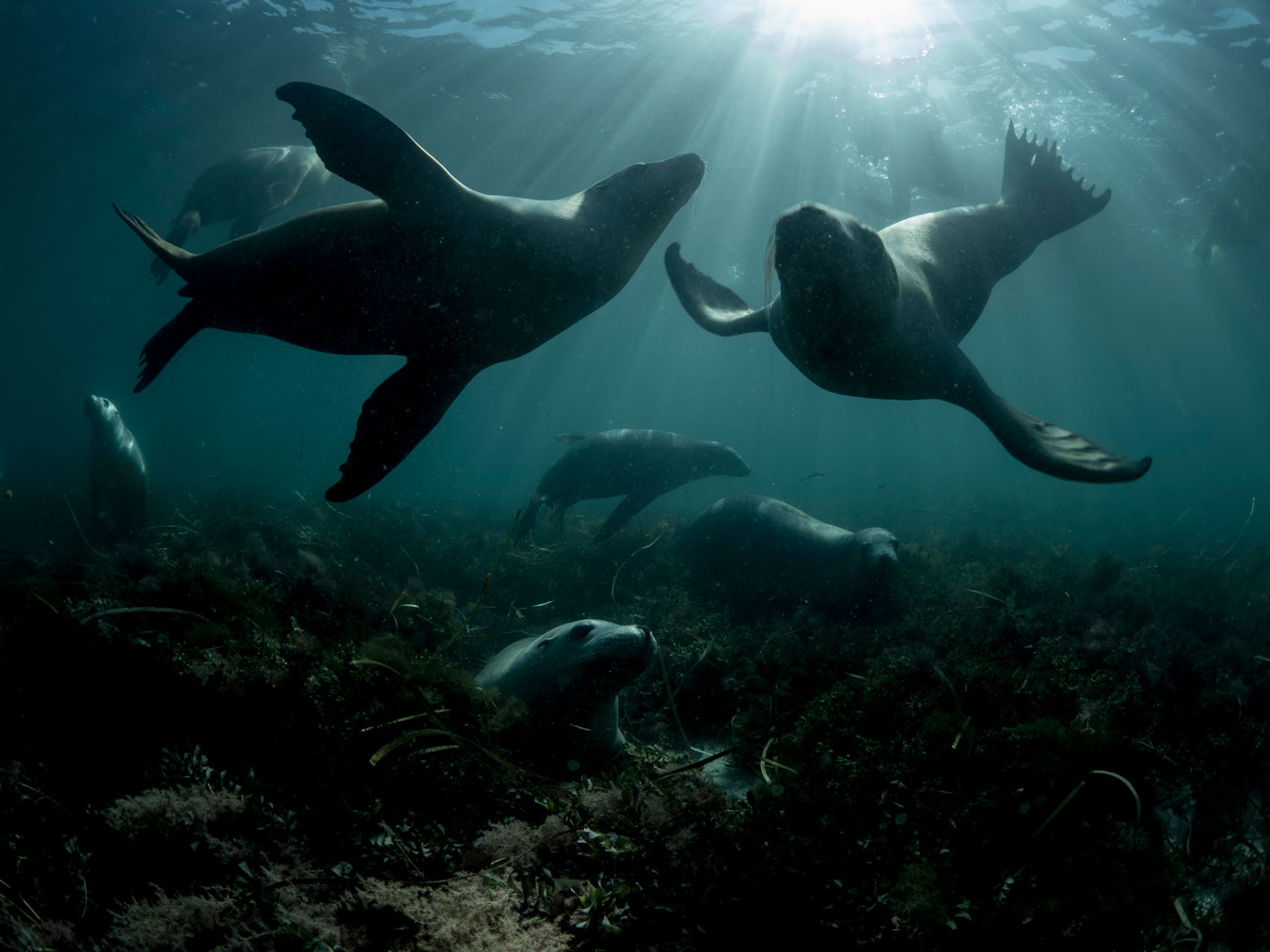 Australian Sea lion / Australia by Michaela Skovranova | Limited edition fine art prints available exclusively through SUN Editions
I understand the images are from various series over your career. Can you share any specific stories around the making of the imagery with your SUN Editions collection?
One of my favourite images in the SUN Editions Collections is Bloom - the flower is called Queen of the Night - a night-blooming cactus. She rarely blooms (only a handful of times a year) under the darkness of the night, with her flowers wilting before the first light touches them. A special reminder of some of the beautiful moments that happen in nature in darkness.
The Humpback Whale and her calf was another mesmerising moment - once we dipped our heads underwater we entered a beautifully quiet world.
There is a certain kind of energy that vibrates through the ocean, an incredible presence of these gentle giants that love, dance, hurt, and cry just like we do.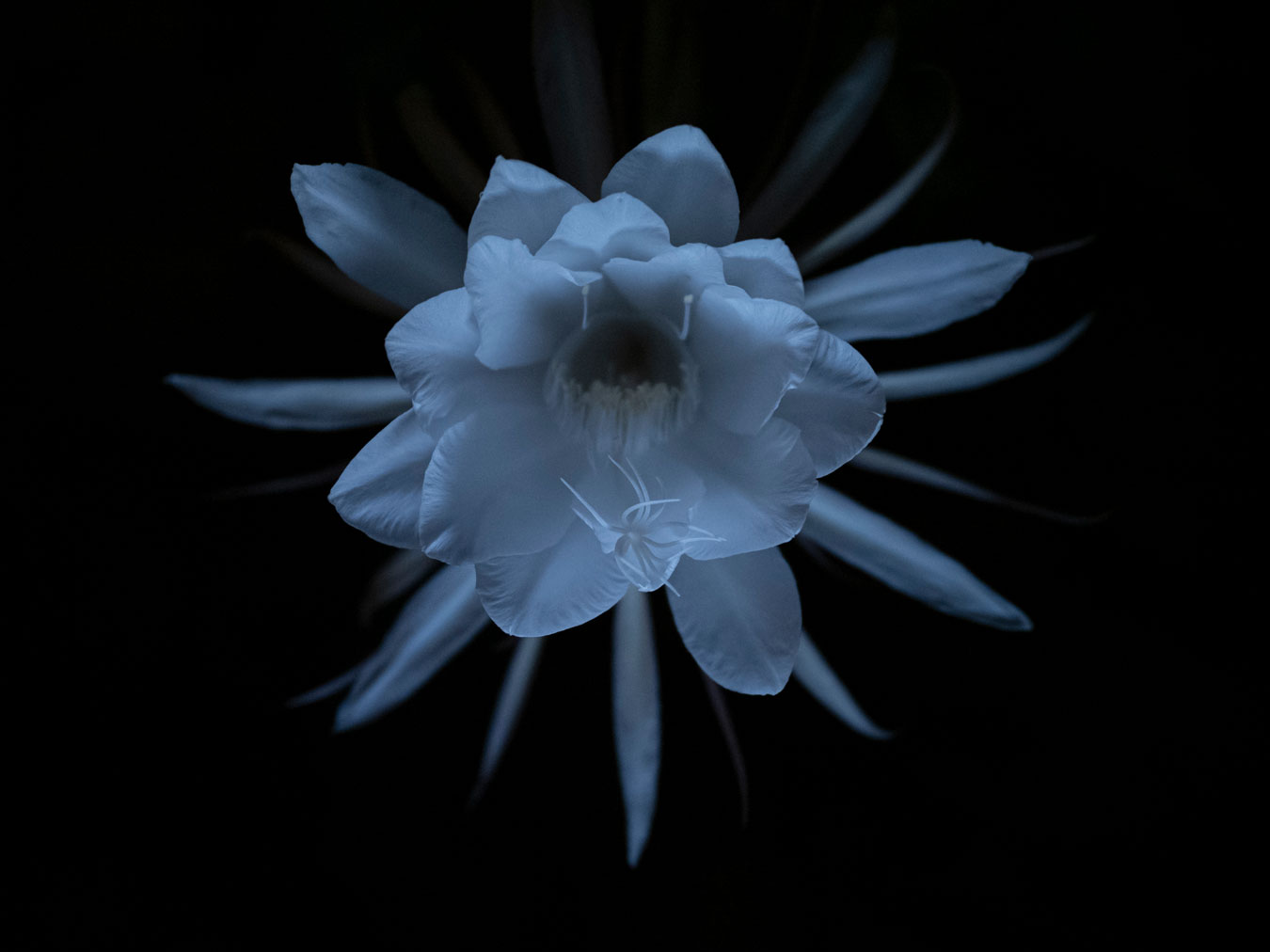 Queen of the Night / Australia by Michaela Skovranova | Limited edition fine art prints available exclusively through SUN Editions
Can you paint a picture of what you are experiencing/thinking and feeling when you submerge beneath the surface for an underwater shoot?
I started exploring underwater because the ocean fostered a healthy, kind mindset. It provided much-needed silence and continues to teach and heal me today. There's a feeling of weightlessness and a certain level of sound and sensory deprivation that I feel.

When I'm in the ocean, nothing else seems to exist. Time seems to move at a slower pace.
Are there any lessons you've taken away from shooting the natural world and brought into your daily life?
I have learned that nothing is what it seems and nothing goes to plan.

The best thing I can do is to prepare for the worst and hope for the best because nature and the environment will magically implode every single time in the most spectacular way, creating beautiful accidents along the way.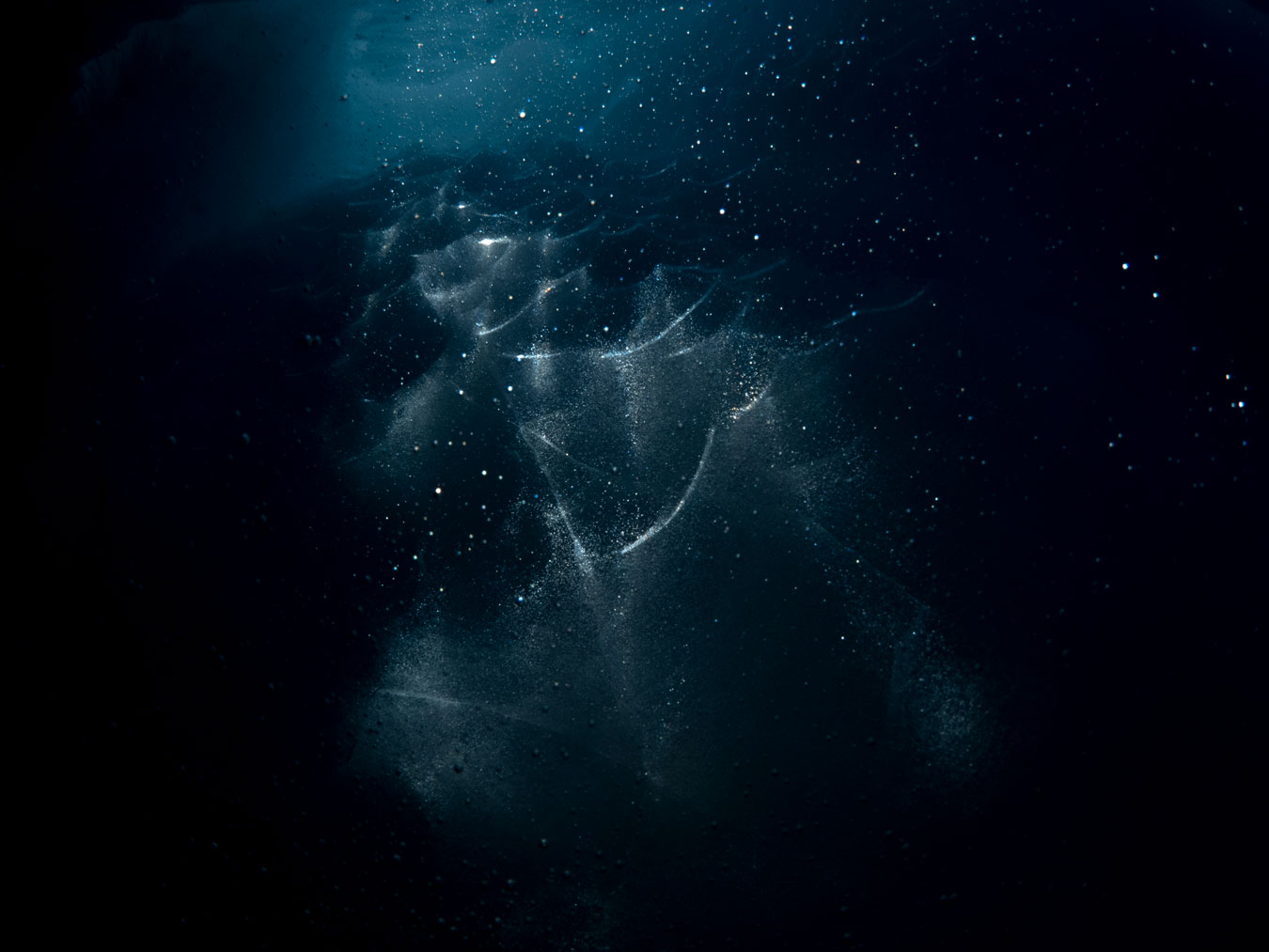 Underwater Universe / Antarctica by Michaela Skovranova | Limited edition fine art prints available exclusively through SUN Editions
Is printed work still important to you in a digital era?
Seeing the work printed feels like I get to experience the image again for the very first time.

It's such a beautiful, immersive and tangible experience that one simply cannot get in the same way from a small digital screen. I love the way the texture of the paper reflects light and reveals intricacies in the image. The way the work is printed and framed is an artwork in itself.

The size and paper quality has a big influence on the way the work experienced - a small print can draw you into a quiet reflection whereas a large-scale image allows you to indulge in the intricacies of the artwork. It's a truly rewarding process.
I aim to create an immersive experience through my work, having the option of printing the work at a larger scale with a beautifully delicate paper the scale of our fragile environment.
---
Michaela Skovranova's collection is exclusively available through SUN Editions: own exclusive fine art prints by Australia's leading contemporary artists. A new curated online photography gallery by SUNSTUDIOS Australia.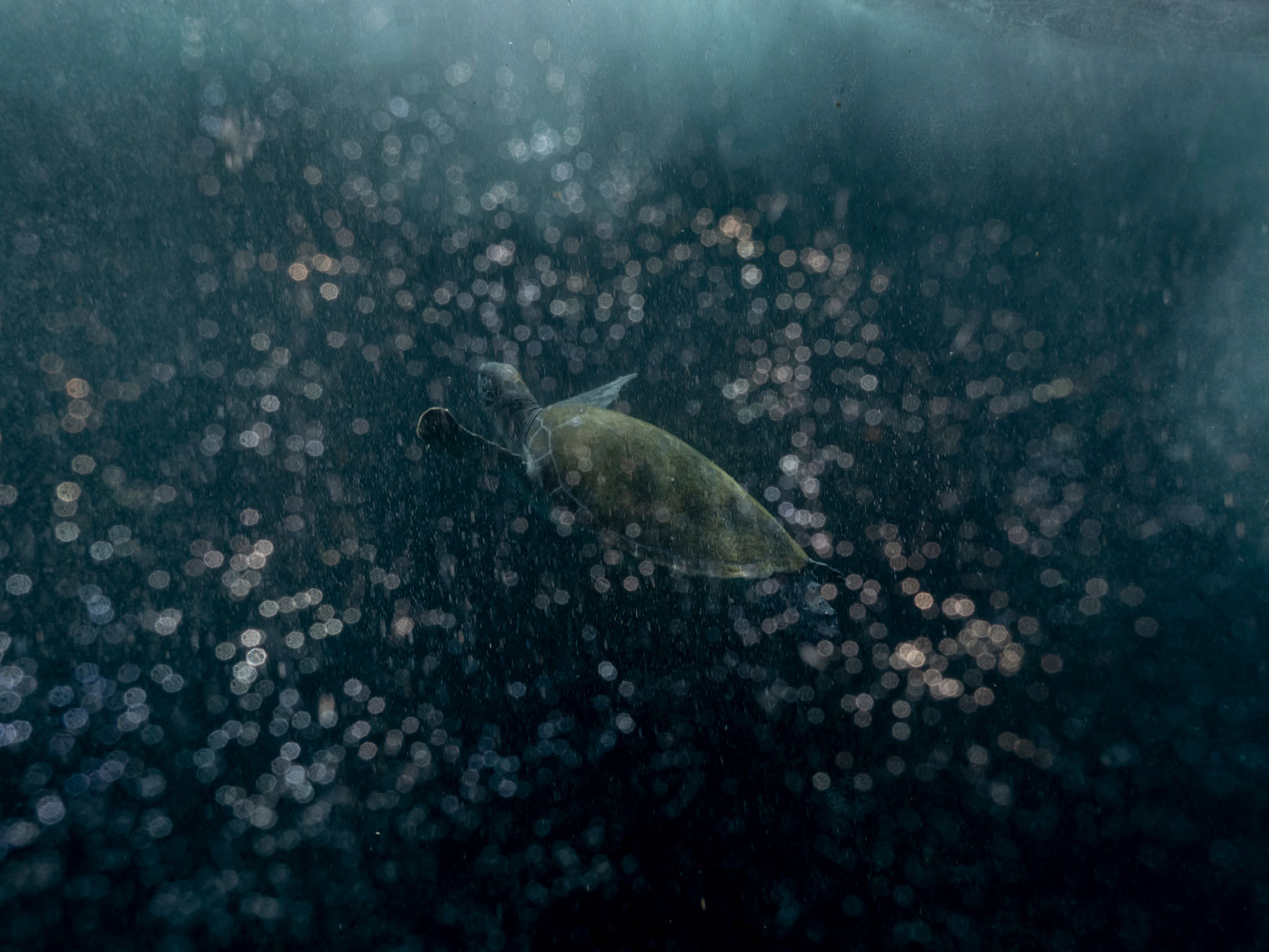 Green Turtle / Nguthungulli Nature Reserve / Australia by Michaela Skovranova | Limited edition fine art prints available exclusively through SUN Editions