The Unlimited Portable Light Controlled Studio | Sunbounce Sun-Cage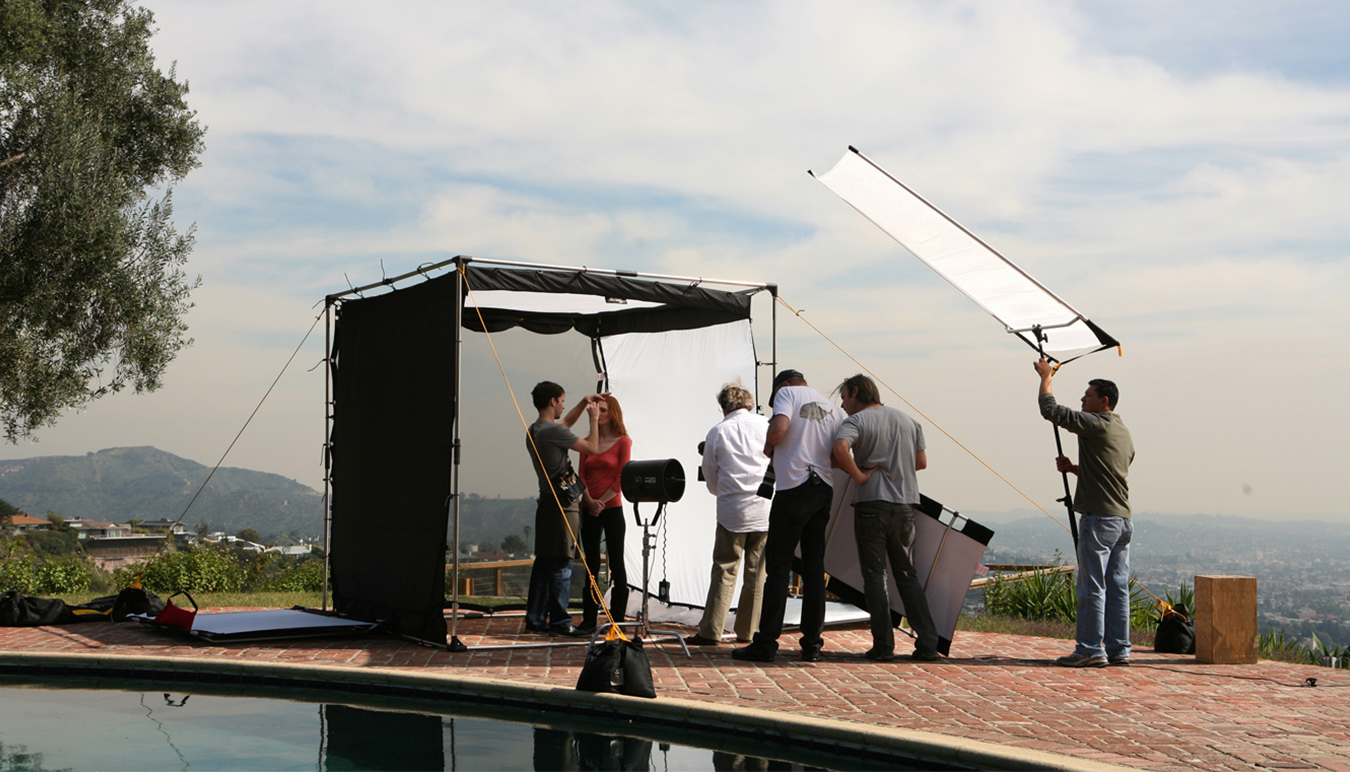 Introducing Sunbounce Sun-Cage, the innovative and portable light controlled location studio.
Sunbounce has long been providing innovative solutions for photographers looking for the best way to control and shape natural light for years. Known for their durability, exceptional quality and flexibility, Sunbounce is introducing another great addition to their lighting system, "Sun-Cage", the portable light controlled location studio. 
Sunbounce Sun-Cage offers the perfect option for professional-quality studio lighting using natural light in the outdoors. This tent-like portable cage can be set up anywhere, offering amazing unlimited control over natural or artificial light everywehere from the forest and the beach to even poorly lit indoor spaces.
This mobile natural light studio is the 2.45 x 2.45 x 2.45 m with lightweight aluminum tubing square frame. You can choose open or close the each of the four sides - left and right sides, top and back with included soft 2/3rd translucent screen panels. And simply control natural sunlight by re-orienting the Sun-Cage or add your own light from any direction for the quality of light you desired.
Don't wait for the perfect light moment for shooting and just create beautiful light with the Sun-Cage.
You can hire the Sunbounce Sun-Cage for $300 per day. For more details, contact our Rental teams in your closest state:
SYDNEY
equipment@sunstudiosaustralia.com
02 9641 5533
MELBOURNE
melbourne@sunstudiosaustralia.com
03 9427 7440
* Please note: This equipment is not available for rent on the same day in Melbourne. Please contact our Melbourne equipement team for more detail.
Are you interested in purchasing? Contact our sales team below:
SYDNEY
02 9641 5555
MELBOURNE
melbourne@sunstudiosaustralia.com
03 9427 7440
Image (c) Greg Gorman