SUNSESSIONS: Darrian Traynor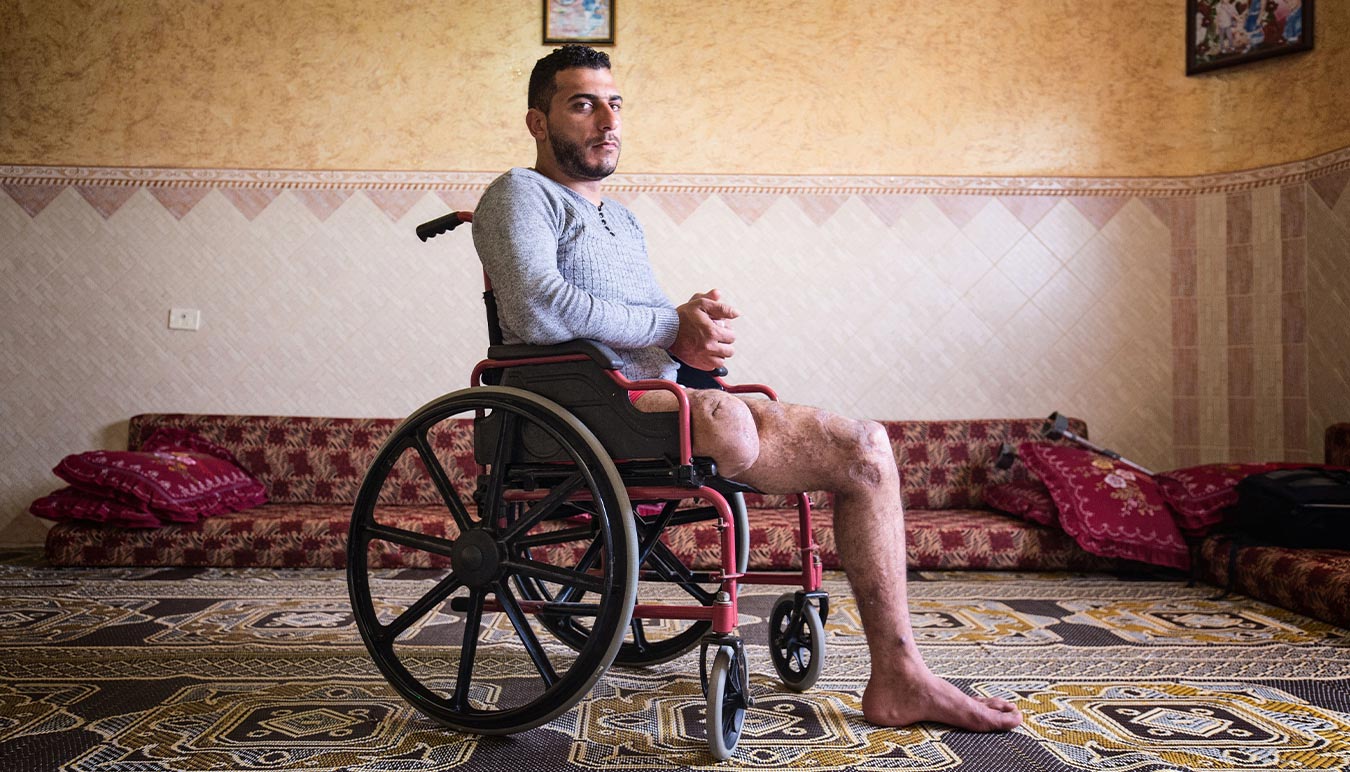 Over three years to date photographer Darrian Traynor has travelled the globe, bringing back images that make vivid the experiences of displaced Syrians. He spoke to SUNSTUDIOS in the lead up to his exhibition 'Occupation Displacement' - a selection of un-commissioned and self-funded work made over three years focusing on stories of people affected by conflict in the Middle East. Opening night: 6pm Thursday April 4. Exhibition: April 4 - May 2 at SUNSTUDIOS Sky Light Gallery, Melbourne.
What was your initial connection to the story of displaced Syrians?
A single photograph sparked my interest in Middle Eastern Politics. It's an image of U.S. President Bill Clinton standing on the white house lawn with PLO leader Yasser Arafat and Israel Prime Minister Yitzhak Rabin in1993. That year I was in year 12 at high school and my politics class was focusing on U.S. politics. I wondered who this man was wearing the headscarf and where was Palestine? The interest never left me.
Fast forward many years and after several career choices I became a photographer and I knew I wanted to go to Palestine and see it with my own eyes, to form my own opinions about the people rather than what the Australian media was providing us with.
After travelling to Israel, The West Bank and Gaza in 2016 to meet the people and tell their stories the project idea started to formulate in my mind. The displacement of Syrian people by war/conflict was the next step in what was becoming a much larger body of work.
Were you conscious of how other photographers had represented displaced persons generally when you made this work? 
Like all photojournalists I'm inspired by incredible images that tell a story. The refugee crisis in the Middle East and around the globe has been photographed by some of the world's best photographers so it's hard to not be aware of what has been done. With that said, my work has a slightly different approach in that I'm focusing on the aftermath of conflict sometimes years later. This is not war or conflict photography, I see it as documentary story telling. I'm in place long after the guns, bombs and bloodshed. My intention is to tell stories after the world's media has moved on. What is life like a year later? Two years later? Media will flock to a war zone but are often just as quick to leave we the bombs stop falling. This is a great space to work in as a freelancer as the stories are not being told.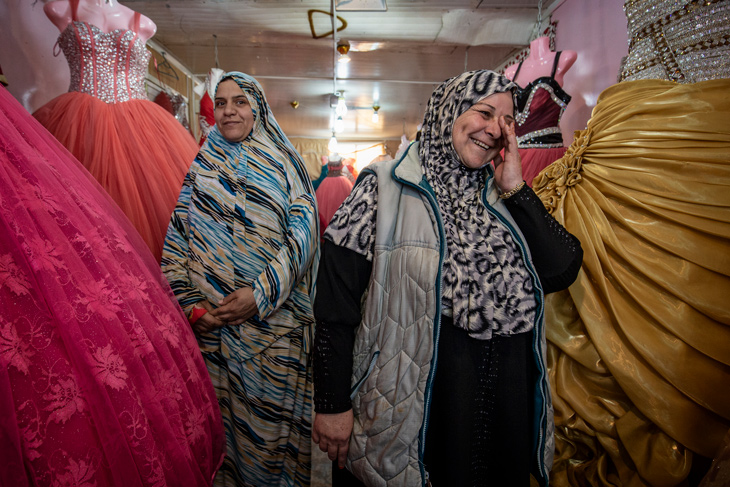 Have you developed a specific set of ethics that has evolved as you've worked in different countries? 
The short answer is yes.
The longer answer …
Working in a country with a foreign language and customs requires me to use the services of a local fixer. This person is often a translator, driver, cultural advisor, guide and everything in between.  Religious practices and customs are always taken into account as well as local Arab customs.
Photographically I have developed my own set of ethics if you like. When you meet people in the Arab world it is rude to talk business straight away. You are offered coffee or tea and should sit with your hosts first. When the talking turns to them and their story I may sit and listen for over an hour before I ask if it is okay to take out my camera and photograph them. It's very different to the press work I do in Australia.
I always try to photograph the people I meet with a sense of dignity and strength. I try to use wide angle lenses and get as close to them as possible and often shoot at eye level or below and never down on them. If a person is not comfortable with being photographed I'll never force them.
Ask yourself is the photo about the subject and their story? Or is it about you?
How do you separate, or do you have distinct approaches between your paid work and uncommission personal projects?
Paid work varies a lot. If I'm asked to cover an event in an editorial capacity, and that might be sport, news or entertainment then I'm left to interpret that event in my own style. If a client is involved then I'm often shooting to brief where specific images are required. While employed to bring my photographic skill and creativity to the job, the client has a stronger say in the outcome.
Un-commissioned work brings total freedom to my photography. With that said there is a lot of research needed to decide where I want to work and the stories I hope to tell. I will look for gaps in media coverage. There is no point as freelancer covering the same thing as the major media outlets. If these outlets are paying staff to be on the ground they are not likely to pick up my work at an extra cost.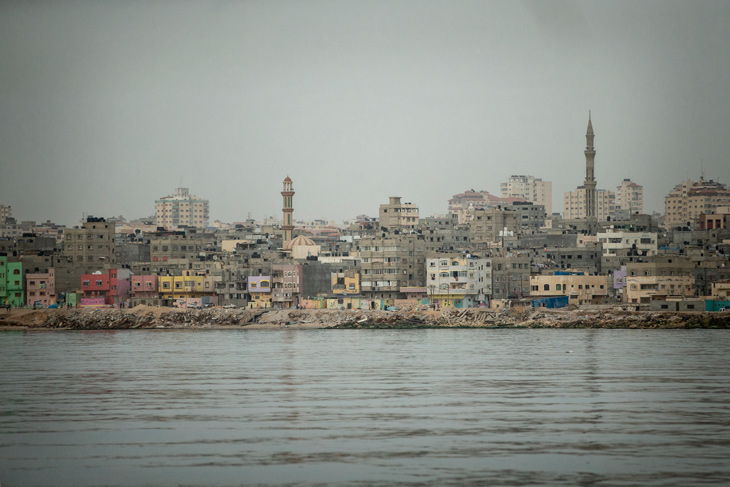 Is this series on going or is it now complete?
This series could go on indefinitely as the refugee crisis around the world looks set to be indefinite. With that said I think every project needs and end point and I feel as though I'm perhaps half way through this one. I still have same places I want to travel to and to revisit some of the places I've been. Maybe this is 'Occupation Displacement' the story so far… and in three years time I can exhibit the finished work.
What do you hope to communicate with this exhibition? 
Humanity contains all manner of race, religion, ethnicity, skin colour and languages. As humans we so often use these factors to separate, segregate and discriminate. My work is intended to show that at the very core humans around the world have more in common than is often realise. The people I meet have hopes and dreams that are exactly the same as anyone else. The people in this work want a better life for their child than they had themselves. They want to feel safe. They want their children to have a roof over their heads and food to eat. They dream of an education for their children. They are resourceful hard working people with strong family values. They are us.
Opening night: 6pm Thursday April 4. Exhibition: April 4 - May 2 at SUNSTUDIOS Sky Light Gallery, Melbourne.