Tea and Scotch with Bradman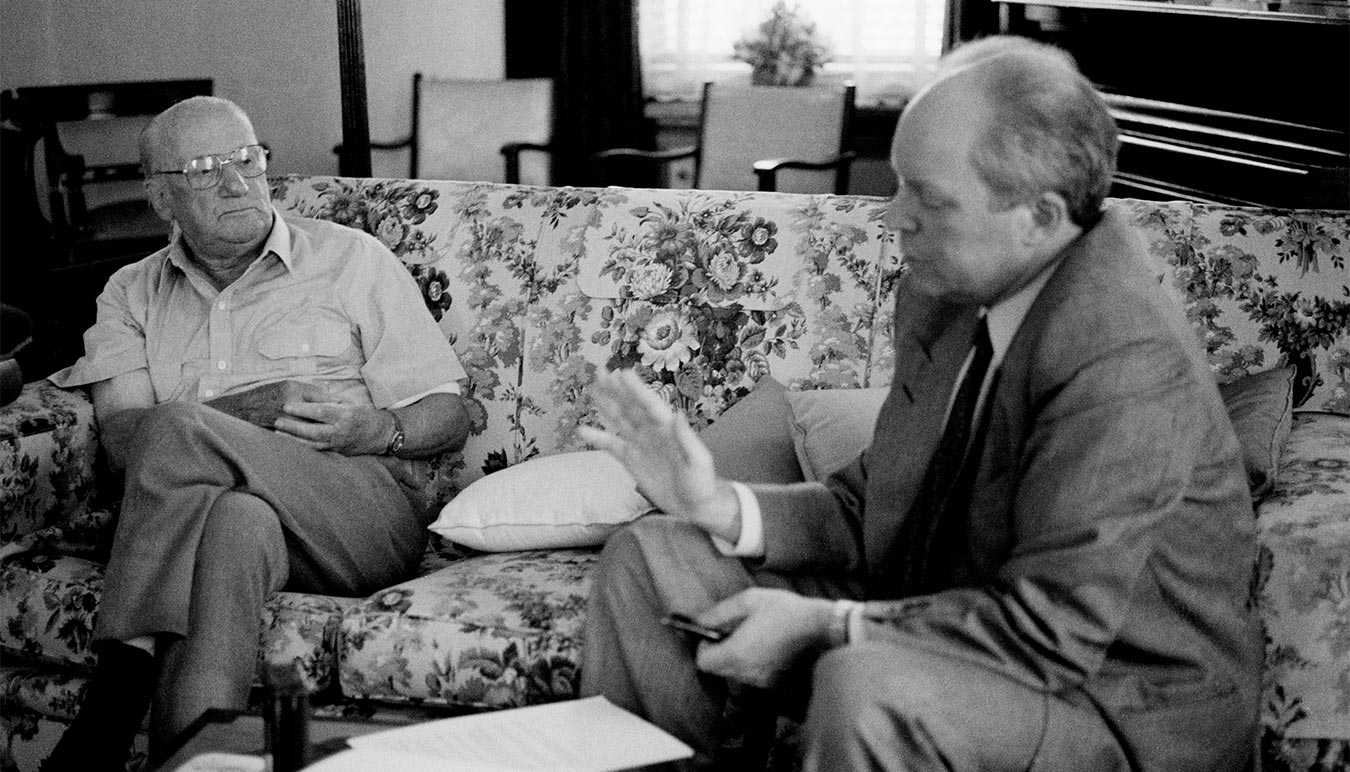 In 1995, author Roland Perry managed to secure what was tried by many who had long given up: a day with Australia's greatest sporting legend.
In his 34th book, TEA AND SCOTCH WITH BRADMAN, Perry has created an intimate memoir that depicts the true character of the man, including his integrity, humour, wit, wisdom, compassion and the odd idiosyncrasy or two.
Photographer Dean Golja accompanied Perry on the first day of his long journey with a view to capturing this great Australian as he was at 86 - intellectually vigorous, humorous, and thoughtful with powers of concentration that would put any monk to shame. Golja did an excellent job, creating the longest and best portrait session Bradman ever allowed. The launch of TEA AND SCOTCH WITH BRADMAN will include an exhibition of the Bradman portraits.
These rare and intimate images from that day will be exhibited together for the first time as part of the official launch of the ABC/Harper Collins book, "Tea and Scotch with Bradman". This new book tells the story of that momentous day in Adelaide with Sir Donald and Lady Jessie Bradman and offers an unsurpassed insight and appreciation of the man behind the legend.
Every Prime Minister since 1930 has said that SIR DONALD BRADMAN was the greatest Australian ever born. But apart from his mighty batting average of 99.94, most people could not name one other feature of the man. What was he really like? Author Roland Perry spent six years in interviews and discussions with Bradman.
Join us on 21 November 2019 to celebrate the imagery and story depicting one of Australia's most celebrated icons.
Opening Night:
6pm - 9pm
21 November 2019
95 Buckhurst St. 
South Melbourne
VIC 3205