Ten reasons to get to know the Canon EOS C500 Mark II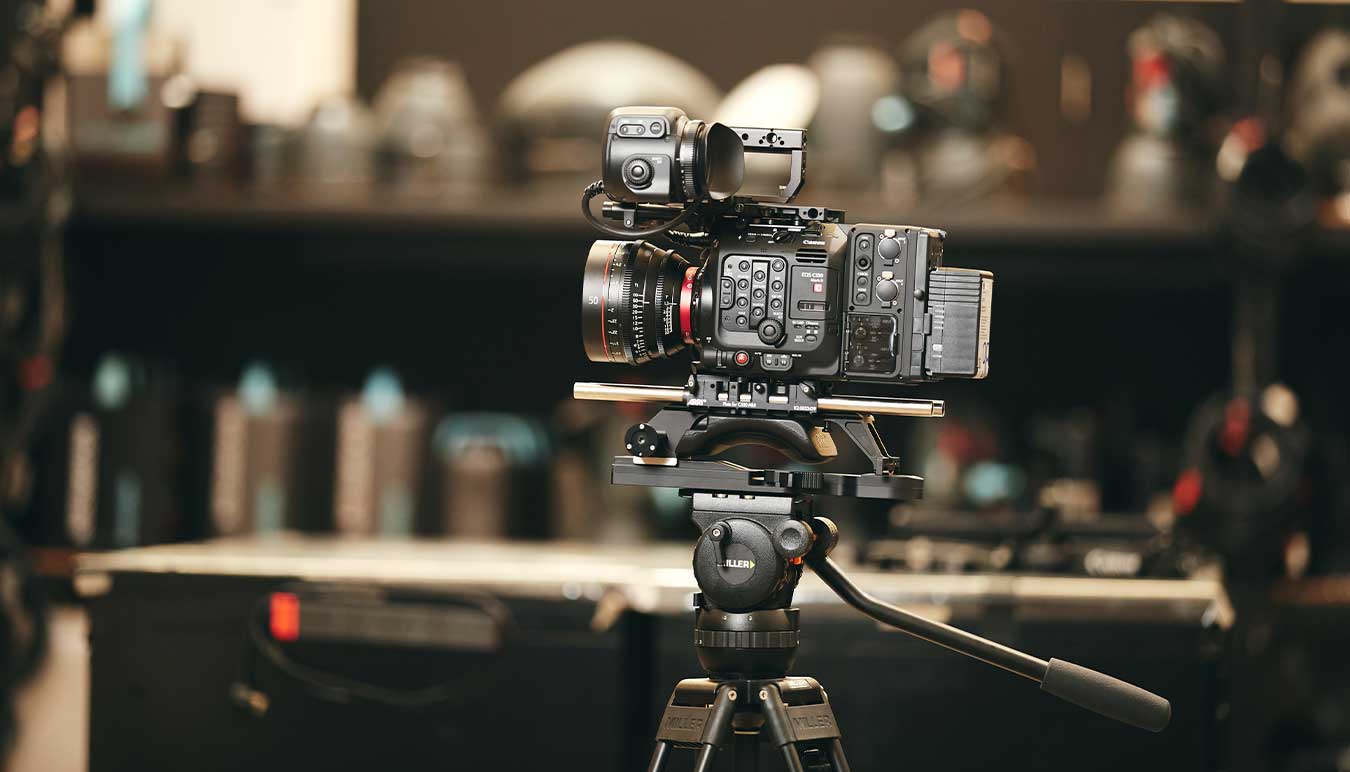 In his guided tour of the Canon cinema range, Sydney hire video specialist David Tran explains the impact of technological gains made by the arrival of the Canon EOS C500 II, and where it fits within the family.
---
As you go up the food chain of cinema cameras, the noticeable difference between excellent and outstanding can be harder to see by an untrained eye looking at straight footage on standard screens. Many of the benefits are enjoyed during the process of capture, and in post-production by colourists who are awarded a much more extensive palette for their artistry.  
So while some of the improvements built into the Canon EOS C500 II might not mean as much to the average consumer looking at the price tag, they mean a lot to a cinematographer trying to achieve the best image every time they shoot.
In my eyes, the difference between the EOS C300 Mark II compared to the EOS C500 Mark II is monumental, and I will explain why as I discuss what the fuss is all about.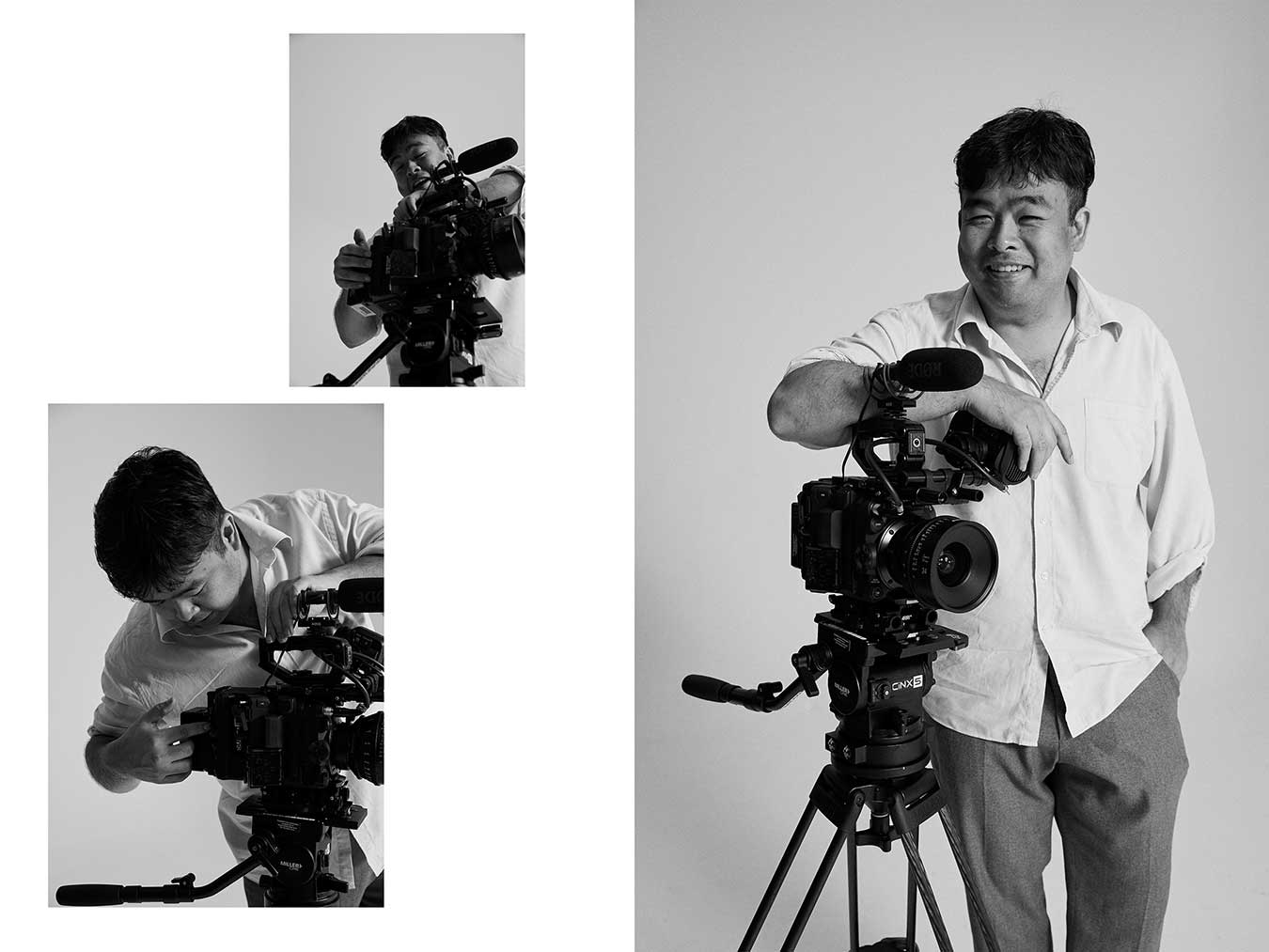 David Tran with the Canon EOS C500 Mark II by Kristina Yenko
 1. It punches above its weight
This camera is now a competitor to the most expensive in the market, including bodies like the ARRI ALEXA Mini and Mini LF (which have shot films like 1917 and Blade Runner).
But this camera is small – and it's comparatively affordable. It's also lightweight, ergonomic, and feels smaller than even the EOS C100 Mark II.
It's not quite as small as a DSLR, but it's the next size up, similar to a Phase One body.
This cube size means far easier implementation with gimbal systems such as the DJI Ronin 2. It's perfectly balanced in all the axis so truly cinematic images are easier to achieve whether on a drone in the air or balanced for Steadicam or gimbal.
2. It's full frame
The same DSLR look that everyone loves is now within cinema camera. Paired with the classic Canon skin tone and a wider look in the lenses you love, it feels natural to shoot closer and more intimately.
And this works beautifully with the size of the camera - you are much less distracting while shooting, and a small footprint make sense when you are getting closer and closer to the action.
If you are not so comfortable shooting full frame, you can switch to the standard Super 35 as well. Two cameras for the price of one!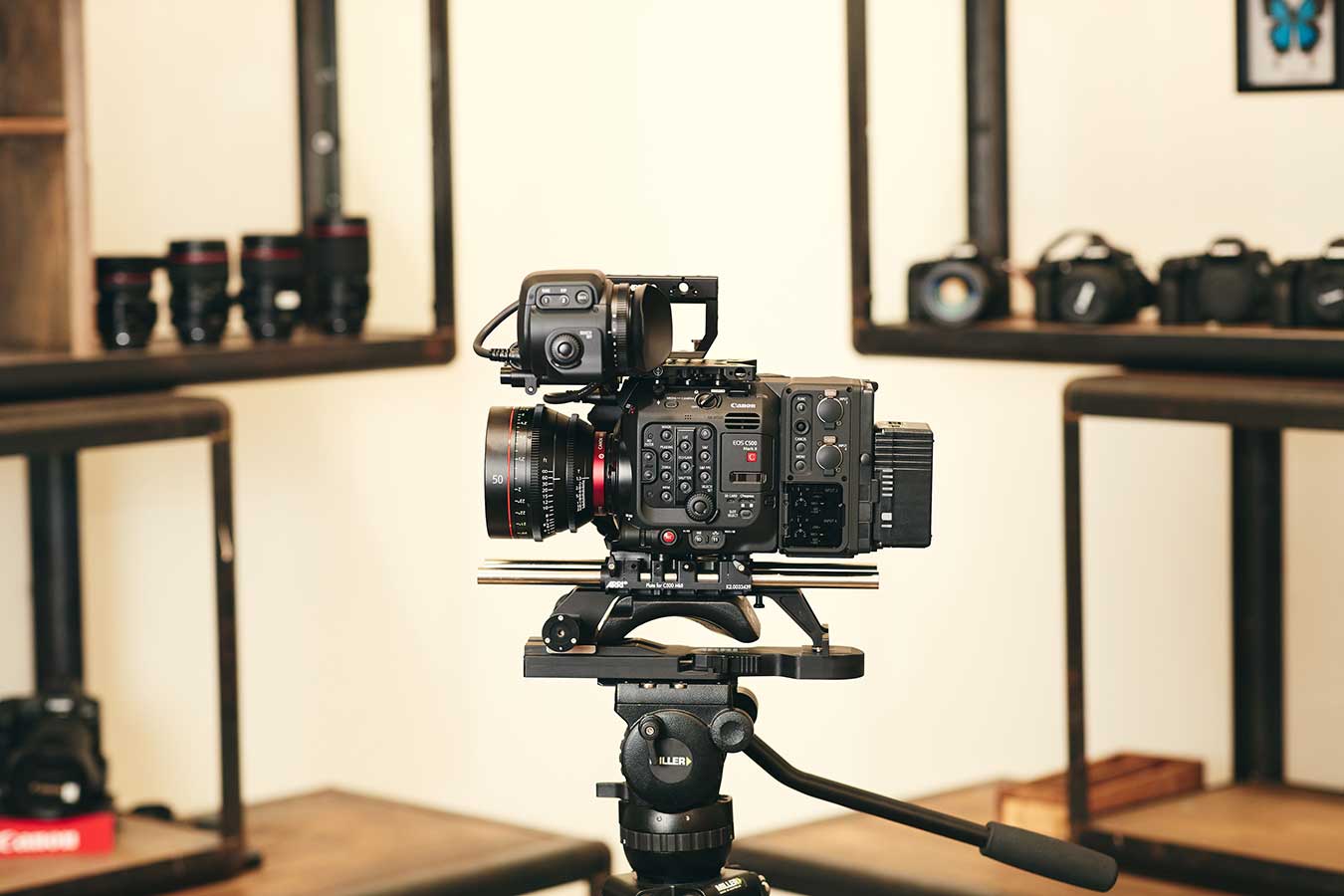 Image by Simon Everiss
 3. It's beyond smooth
The Canon EOS C500 Mark II allows you to shoot in classic 4K, but also in 5.9K.
The science of resolution has many myths and a lot of dangerous suggestions out there. The fact of the matter is that more pixels makes your footage smoother.
Sure, most people cannot tell the difference between 4K or 1080 unless you are sitting in the first few rows of a cinema. But when we start going up past 4K and 5.9K, instead of noticing more sharpness, what you begin to feel is a different aesthetic to the images.
That smoothness that you saw in medium format or large format photographs - that's what you begin to tap into with high resolutions.
 4. Greater choice of Codecs
This camera contains all the features of the EOS C200 and EOS C300 Mark II - 500 is what you get when you add 200 and 300 together.
The EOS C500 Mark II covers all the Codecs and Bit colour depth recording of the previous two cameras, and combines them: 12 Bit raw, 10 Bit RAW, 12 Bit XF-AVC and 10 Bit XF-AVC (which is simply a re-configuration of the classic H.264, but with broadcast ready 4:2:2 subsampling rather than the old 4:2:0 colour compression).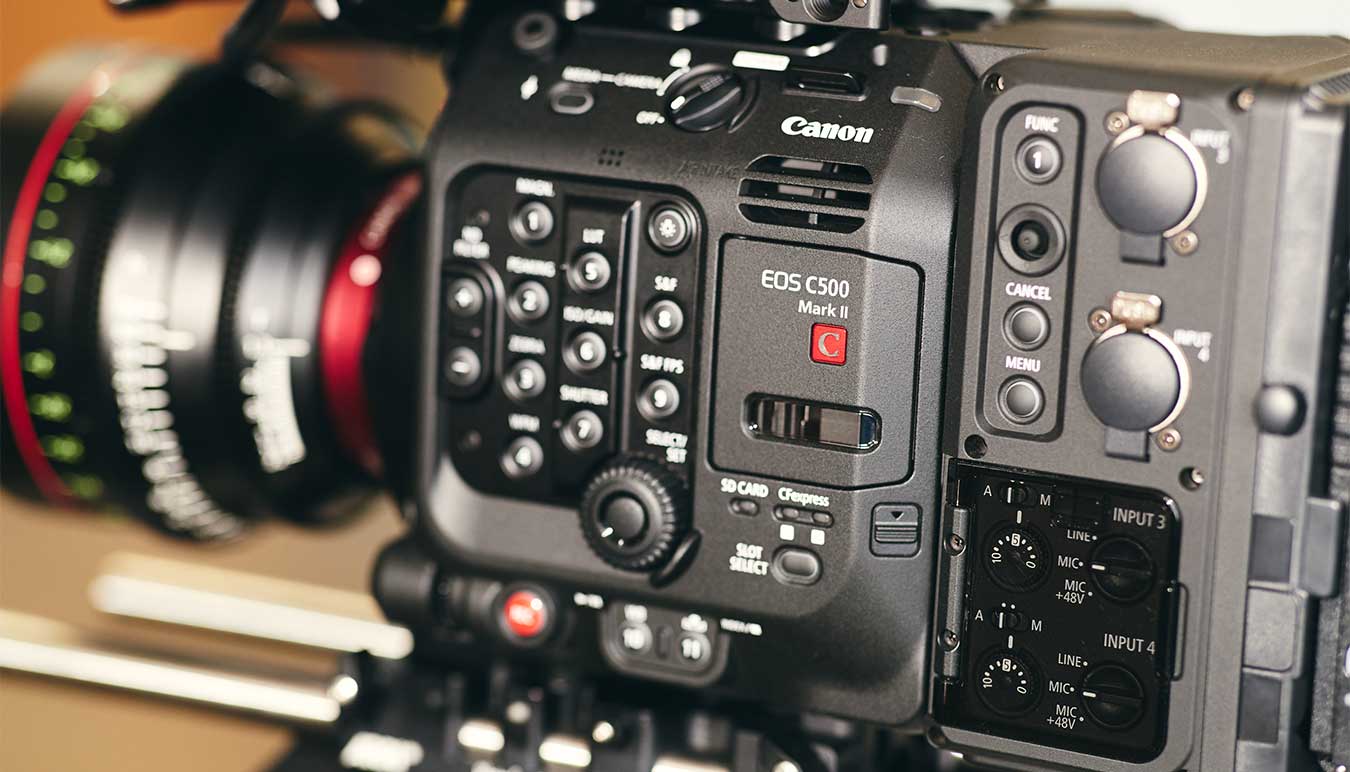 Image by Simon Everiss
 5.  Sensor and resolution variety
Switch between Super 35, Super 16, and Full Frame 35. You can also shoot in 2K and push the speed of the footage to 120 fps (check out our Blackmagic cinema camera if you need more than 120fps).
 6. Incredible in low light
OK, this camera is actually ridiculous. You can shoot at 12800-25600 ISO - no problems.
Go ahead and shoot with six stops ND in the middle of the night, or T16 or T22.
 7. It's Anamorphic
Now we are talking about cinema - Anamorphic! Thirty per cent of the films we see in cinema (or used to) are shot with Anamorphic lenses, and even more of films are cropped to the classic Anamorphic ratio of 2.35:1 when a film is shot and finished.
The size of the sensor and the firmware within the EOS C500 Mark II allow for perfect reproduction of Anamorphic images, should the cinematographer wish to use Anamorphic lenses for a shoot.
Get an Anamorphic lens and put it on the EOS C500 Mark II and witness what Anamorphic lenses can do from their flaring and widescreen resolution of an image, to the sometimes dream-like and highly cinematic character of anamorphic lens distortions.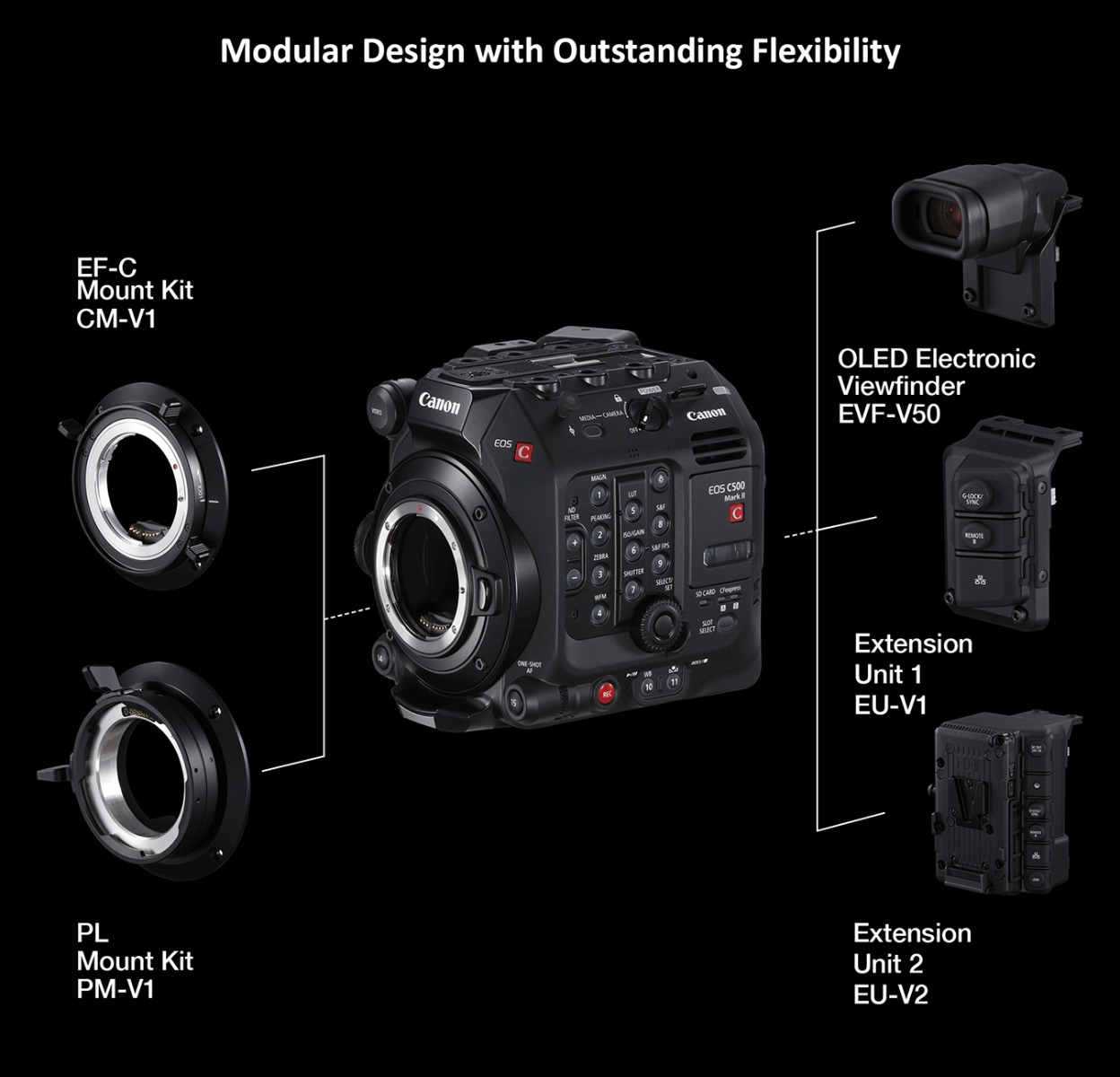 8. Extensions and options
Included in our rental package is the EOS C500 Mark II Extension Unit which attaches at the back of the camera allowing for V-lock batteries and audio volume adjustment capabilities.
It also has a timecode output which allows for easy syncing of audio should you have a boom-operator or external audio recorder outside the camera, and for ethernet control and live-streaming capability.
 9. A+ Auto Focus
If there is anything to test with the EOS C500 Mark II it's the Auto-Focus system. It is a very cool piece of technology.
Canon has been working on Auto-Focus technology intensely and what's achieved here is a real leap from what has been active in the EOS C300 Mark II.
We are talking AF capable of tracking faces and the ability to keep them in focus is quite extraordinary. It's not a 100 per cent perfect system, because the EOS C500 Mark II will not continue to track the focus of a face that is turned away from you, but the AF system can be made to switch between facial AF and larger body AF features.
It's very smooth and if you like to have finer control, you can use a joystick to change the positions on the LED screen.
What also makes this system fantastic is Focus Assist. You can point the AF system to anything in the field of view and the camera can tell you if the object is in focus. But further, through an ingenious three-point system, it will tell you just how far off focus you are at the same time.
Note that the Auto-Focus system will only work with AF enabled EF Canon Lenses.
 
10. Interchangeable Mounts
In stock we have the PL mount and EF mount. Canon has made it very simple: it's a two-minute job to switch between them. This means you can shoot with the Canon Sumire lenses, or move to K.35s, Cookes or Anamorphics, and then if you want to shoot with L lenses for a different job, Zeiss Distagons or our EF CN-E range, you can switch the mount over to EF.
It's a very exciting time at SUNSTUDIOS. The video and cinema department is ever-expanding. A new Canon EOS C700FF (their full frame flagship cinema camera) has come into the equipment room alongside some beautiful cinema Canon CN-E Zooms and a fresh set of primes. 
We will soon also have even more fresh releases to talk about, including the very exciting EOS C300 Mark III. 
Come in, have a chat and have a play with some of the amazing equipment we have available.
For further reading I highly recommend you have a look at Matthew Allard's review of the EOS C500 Mark II.
---
Contact our rental teams in your state for more information: 
Sydney Rental | equipment@sunstudiosaustralia.com | P: +61 2 9641 5533 
Melbourne Rental | melbourne@sunstudiosaustralia.com | P: +61 3 8695 9700